Is Mickey's Very Merry Christmas Party Worth it?
Mickey's Very Merry Christmas Party is in full swing for the holiday season at the Walt Disney World Resort! The party is a separately ticketed event that takes place at Magic Kingdom on select nights in November and December. It takes place in the evenings and offers guests exclusive activities, fireworks, characters, and shows.
There are 25 Christmas parties from November through December 22:
November: 9, 10, 13, 14, 16, 17, 19, 21, 22, 26, 28, 30
December: 1, 3, 5, 7, 8, 10, 12, 14, 15, 17, 19, 21, 22
Tickets for the parties range from $159-$199 (plus tax) for adults and $149-$189 (plus tax) for children.
With how expensive the event is, we want to go over if it is worth it to attend. A family of 4 can easily drop $500-$800 on this event which is not cheap!
Related – Are Disney After Hours Events Worth it?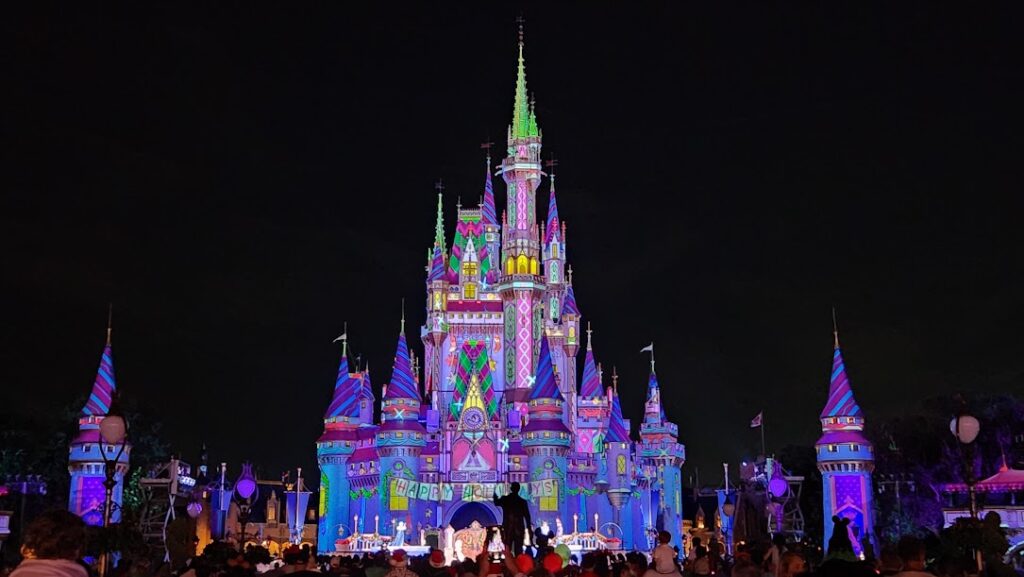 First, let's go over what is included in the price of the event. That's a big deal when deciding if something is worth doing.
Guests get 8 hours in the park. While the party starts at 7 pm and goes until midnight, guests with party tickets can enter the park as early as 4 pm.
Exclusive entertainment you won't see without a party ticket like Minnie's Wonderful Christmas Time Fireworks and Mickey's Most Merriest Celebration.
Cookies and hot cocoa are available for all guests at no extra cost
Exclusive party merchandise is available to purchase. It's only available during the party so non-party goers don't have access.
Rare characters are out for meet & greets that you won't see outside of the party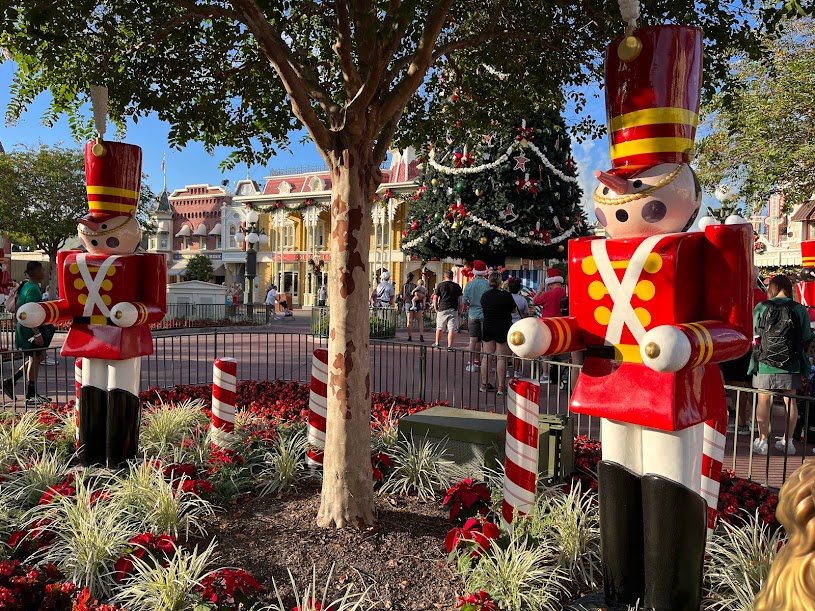 If you'd like something extra to do this holiday season or add some magic to your trip, I think Mickey's Very Merry Christmas Party is worth it if you:
Does at least a little bit of planning ahead so that you catch all the exclusive party things (like the fireworks and parade).
Can handle staying up late. The event goes until midnight, which means it can be close to 1 a.m. by the time you get back to your resort. Some kids (and adults!) will do fine with that late hour, some toddlers are happy to sleep in a stroller, but if you have little ones that struggle with late nights, maybe think about saving the party for a future trip.
There are so many options available during the party that it's impossible to do them all. For the party to be worth it, you need to make sure you do these MUST-DOs:
Mickey's Most Merriest Celebration (Cinderella Castle stage): Disney stage shows have really grown on us, and now we can't imagine going to the party WITHOUT seeing this one. Not only is it packed with all your favorite holiday tunes, it is also packed with a bunch of fun characters, too! There are four opportunities to see the stage show: 7:40 p.m., 9:25 p.m., 10:35 p.m., 11:55 p.m.
Mickey's Once Upon a Christmastime Parade (starts in Frontierland and ends at the front of the park): Snow. Marching toy soldiers. Reindeer. Mickey Mouse. Oh – and floats that smell like all your Christmas favorites! This parade is wonderful and something that you'll definitely want to catch. Hit up the 2nd parade for slightly fewer crowds. The showings are at 8:30 p.m. and 11:00 p.m.
Minnie's Wonderful Christmastime Fireworks (over Cinderella Castle): Fireworks at Magic Kingdom that are set to some of your favorite Christmas songs?! YES, PLEASE! This fireworks show is festive in all the right ways. Plus, the castle projections are so fantastic. The fireworks only happen once (at 10 pm) so DON'T miss them!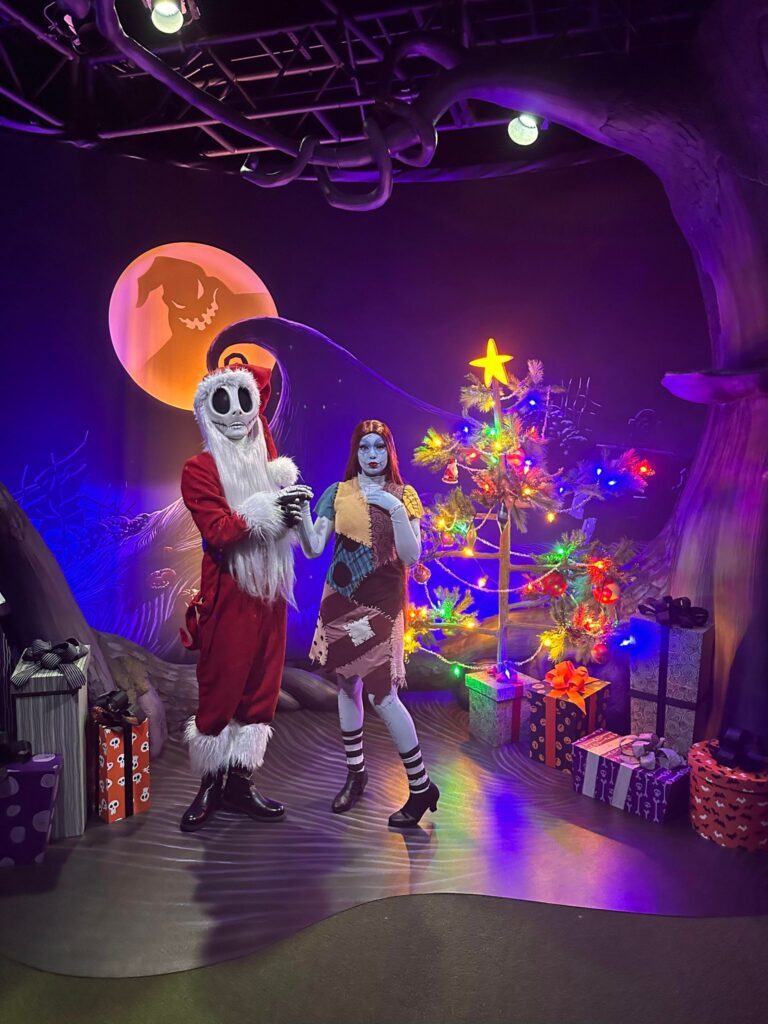 Characters: There are SO MANY characters, and you can't meet them all. BUT, we definitely think that if characters are your thing, you should pick at least a couple to see. A great strategy is to catch one of the characters you can meet before the party even starts. Most start meeting at 7 p.m. and go until midnight, but look for lines to begin closing at 11 p.m. (especially for the more popular characters below):
These characters begin meeting early:
Jack and Sally: Characters begin meeting between 4-4:30 (can line up as early as 4:00)
Pooh & Friends: begin meeting around 6:30 (we suggest you line up by 5:30)
Donald & Scrooge McDuck and Daisy and Minnie: begin meeting around 6:30 (we suggest you line up by 5:30)
Attractions with special Christmas overlays:
Not every overlay is crafted with the same charm, yet we strongly recommend exploring Space Mountain. The allure of celebrating Christmas in space is undeniably cool. Additionally, we have a soft spot for the Tomorrowland Speedway simply because we appreciate its funky vibe and festive decorations. While the Jungle (Jingle) Cruise is okay, considering it's available during the regular park day, it's more practical to experience it before the party officially begins or on another Magic Kingdom park day.
Jungle Cruise (aka "Jingle Cruise): Available all day
Tomorrowland Speedway: Available all day, but the lights typically come on at 6 p.m. You should be able to see if the lights are on before you board, though.
Space Mountain – Holiday run!: 7 p.m. – midnight
Mad Tea Party: 7 p.m. – midnight
Monster's Inc. Laugh Floor: 7 p.m. – midnight
Overall, we feel like Mickey's Very Merry Christmas Party is worth the price if you plan ahead and make sure to hit the must-dos we mentioned above! There are still tickets available for 9 party dates if you want to experience the event this year.
If you'd like to plan your next visit to Magic Kingdom and Mickey's Very Merry Christmas Party, contact me today! I am a travel agent with Destinations to Travel, my services are free, and I'd love to help you plan a magical vacation.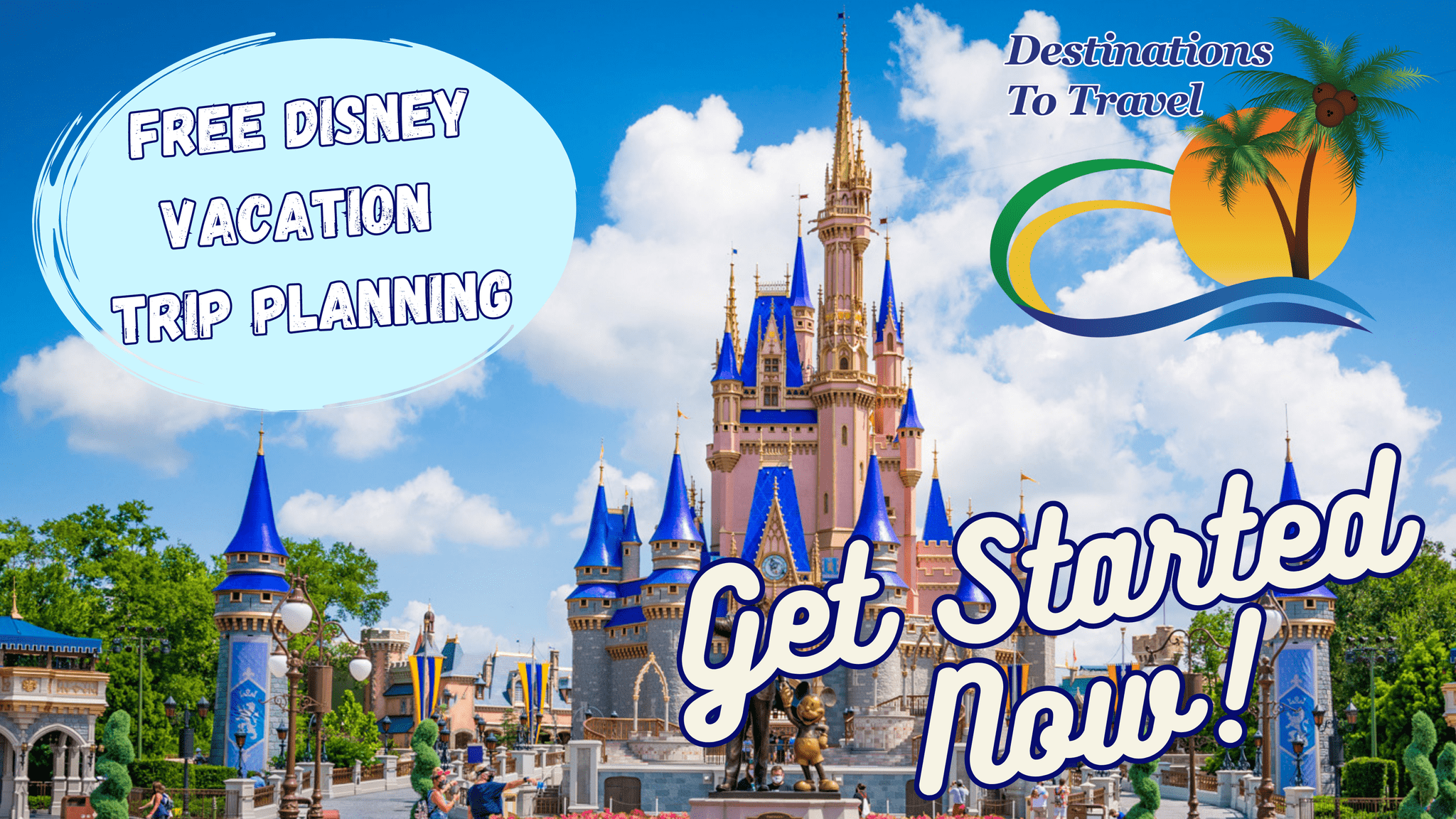 Let our friends at Destinations to Travel help you book your next Disney Vacation. They are the preferred Travel Agency of Chip and Company and Disney Addicts, and who we use ourselves.
Get started Now for your FREE No Obligation Quote.
Book With our friends at Destinations to Travel