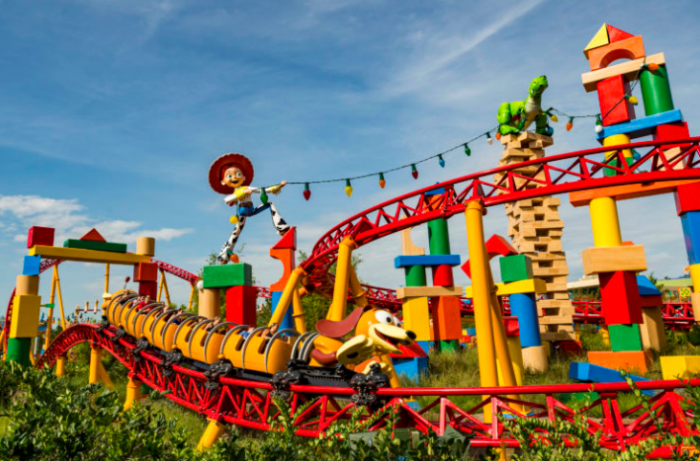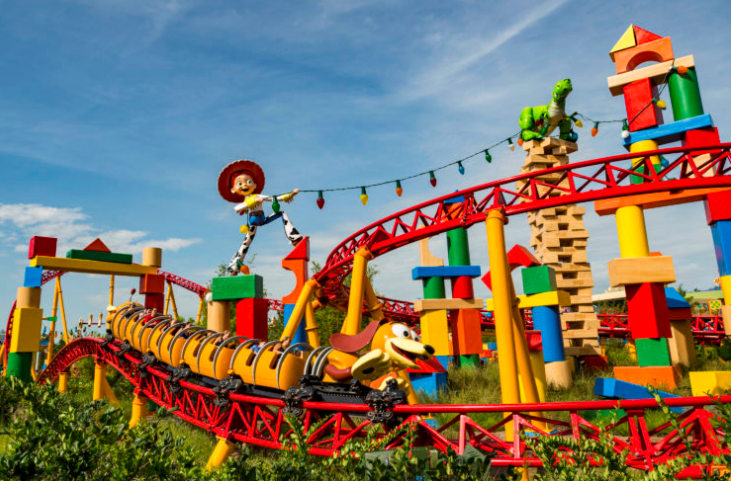 It is crazy to think that Toy Story Land opened to us on June 2018. It has rejuvenated Hollywood Studios and allowed us a glimpse of what it is like to be Andy's toy. Though Toy Story land is small, here's a guide to show you all the and must-sees, dos and eats in Toy Story Land!
The Rides: There are only 3 rides within Toy story land, but each one has something different to offer!
Toy Story Mania – It was there before, and has stayed true as a classic after the opening. Fans of this ride know exactly which targets to aim for and go in with a thirst for the win. There are multiple games within the ride, so be quick on your feet. Toy Story Mania brings out the competitor in all of us and is great for the whole family!
Slinky Dog Dash – Maybe they knew what they were doing when they named this ride Slinky Dog Dash because this ride has caused a mad dash to be first in a long wait line. If you are trying to decide your Fast Pass priority for Hollywood Studios – add this ride to the top of your list! It is a great introduction for your beginner thrill seeker. It's great to see that they gave this beloved character his moment to shine. He deserves it after all!
Alien Swirling Saucers – Swinging and swirling with your alien drivers is a must for a true Toy Story fan. Will you be as eternally grateful as they are? This is Toy Story Land's take on the teacup ride, you feel like you are out of control and on your way to a different planet! Maybe Pizza Planet?
The Eats: Currently only one restaurant to stop by, but it's a special place none-the-less.
Woody's Lunch Box – What would Andy's mom pack him for his lunch to school? Disney has answered that question for you with Woody's Lunch Box.
Breakfast – It's breakfast menu offer specials that any kid would be lucky to get – and any adult too! Below I have listed some notable mentions.

Box Tarts – Currently there are two on the menu! The Chocolate-Hazelnut Lunch Box Tart and a Seasonal Lemon-Blueberry Lunch Box Tart. These treats are sure to remind you of your favorite toaster treats with a twist! They are also available throughout the day, so if you are not able to make it for breakfast – pick one up later!
Breakfast Sandwiches – One savory and one sweet! The savory option is the Smoked Turkey Breakfast Sandwich – served with swiss cheese, turkey, and scrambled eggs, this breakfast option is everything you need for a long day of defeating Zurg! I have saved the best for last with the S'more French Toast Sandwich. This treat is everything you love about a s'more on custard soaked brioche bread. Yum, yum, and yum.
Themed Beverage – A great themed beverage is the "Mystic Portal Punch". Made from POWERade Mountain Berry Blast, it is a great addition to give you the boost you need!

Lunch/Dinner – If you missed breakfast, don't you worry – the Lunch and Dinner specials shine in their own way!

"Totchos" – Ever thought, "I love these nachos… but instead of chips, I wish they were tots!". Well, feel free to grab this amazing pick-me-up that is sure to hit the spot! Everything you love in nachos elevated with the crisp of delicious tots.
Adult Beverage – Nothing makes you feel more like a kid than drinking some ice-cold lemonade. You can pick up a Grown-Up's Lemonade, made with vodka, lemonade, and black cherry puree to give yourself a little pucker and refreshment on a hot Disney day.
The Characters:
Ever wanted to meet Woody, Jessie, and Buzz? They can be found walking around Toy Story Land and have been known to specifically be around Toy Story Mania. Bo Peep has also been making her rounds ever since Toy Story 4 has been released. She'll be wearing her new outfit featured in the film!
When Toy Story first came out in 1995, it was a groundbreaking achievement that made everyone take notice. The park itself is a wonderful tribute for all the joy the films bring. It successfully brings you into the world of toys and the true wonderment of being a kid all over again. We cant wait to see what Disney has in store for Toy Story Land in the future!
Photo: Disney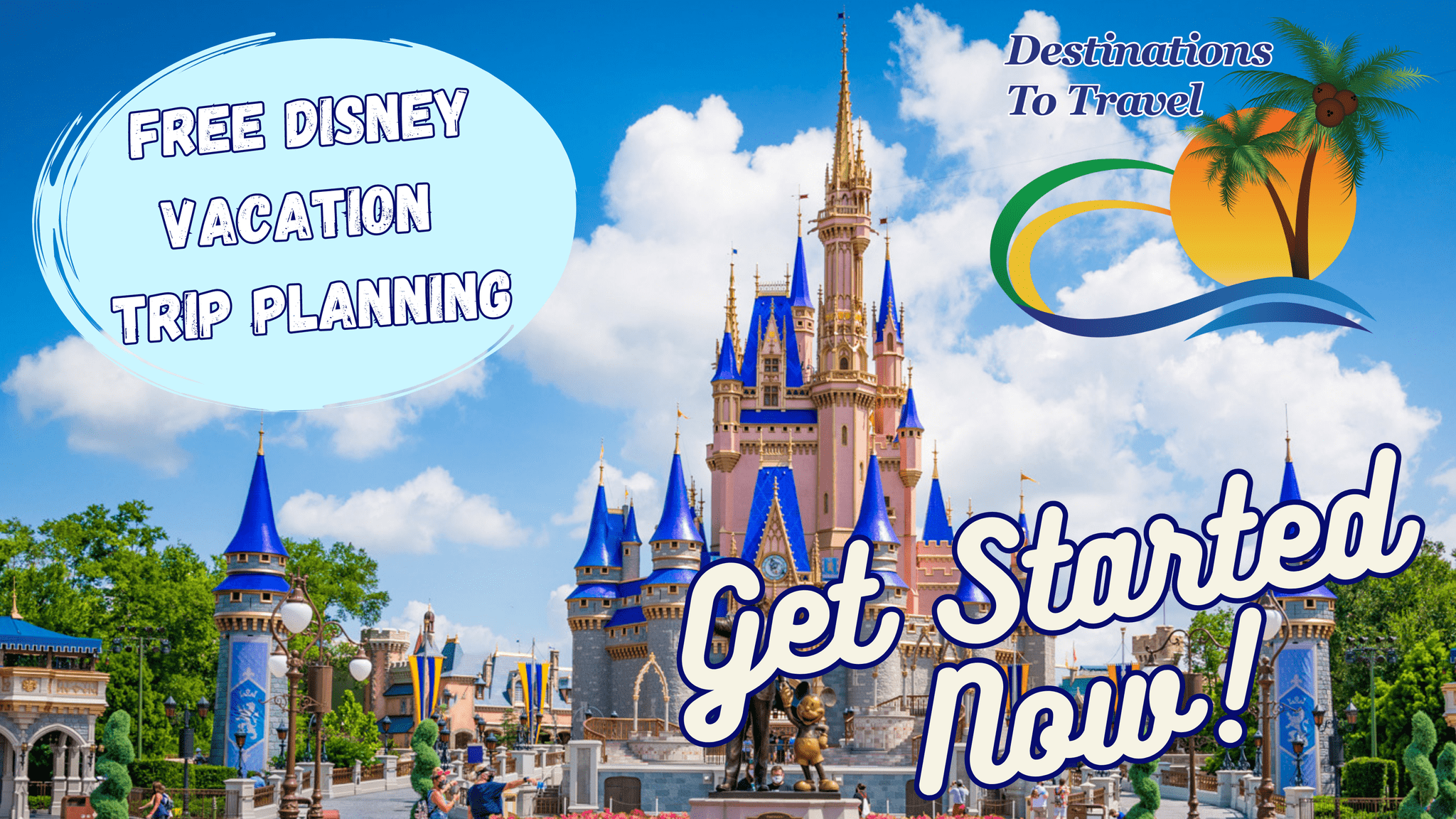 Let our friends at Destinations to Travel help you book your next Disney Vacation. They are the preferred Travel Agency of Chip and Company and Disney Addicts, and who we use ourselves.
Get started Now for your FREE No Obligation Quote.
Book With our friends at Destinations to Travel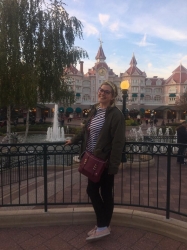 Latest posts by Danielle H
(see all)