Q: Do I need to bring cash with me into the Disney World theme parks?
A:  This is a very common question I get asked by clients who are about to embark on their first Walt Disney World vacation.  Pre-MagicBands, it was always necessary to make sure that you had some cash or credit cards on hand to pay for things like meals, souvenirs, gratuities and anything else that might crop up over the course of your park days.  But with the advent of MyMagic+ the way we spend money in and around the parks has also been given an "upgrade" making bringing a wad of cash a thing of the past for onsite guests.
If you are staying at one of Walt Disney World's amazing resorts, you are given the option of having a credit card on file at your resort that is linked up to your MagicBand.  You are asked to select a pin number,  similar to what you would do with an ATM card,  and that number can be linked to the bands of everyone else in your travelling party.  Setting up this pin protected account,  serves as a guarantee of sorts that charges can be made using your MagicBands while at the parks and will be billed to your resort room.
Once your account has been successfully set up, you are able to make purchases at restaurants, shops and kiosks throughout Walt Disney World Resort.  At the time of payment, you simply touch your MagicBand to a sensor and enter your pincode and voila- the items have been placed on your resort account.
Your resort will keep tabs on your Disney spending and the day before check-out they will provide you with an itemized list (usually via an email) of all of the purchases that have been made using your MagicBand account.
If I'm travelling with small children can they actually charge things to their MagicBands? You are actually able to control this.  The system is set up so that you can restrict access from certain guests on your reservation and you can also set spending limits for others.  That means that you can send your teenager souvenir shopping on their own and you don't need to worry about the massive bill.
Speaking of overspending is there a limit to how much I can charge to my MagicBand?  There is a limit based on the category of resort you are staying in.  For example Values are able to charge $500, Moderates $1000 and Deluxes upwards of $1500.  However when you reach this cap it doesn't restrict you from continuing to spend on your band, it simply charges the $500 (if you were at a Value Resort) directly to the credit card you have on file to pay off your debt and will start the balance over at $0.  But guests should also be mindful that there will be limits set by your bank or credit card providers that may also restrict access.
Is it safe. I mean what if I lose my MagicBand? The pincode that you select is your layer of protection should your MagicBand become lost or stolen. However, as an extra precaution, I recommend that if your MagicBand goes missing you immediately de-activate them.  This can be done via your My Disney Experience App or by visiting Guest Services at the theme parks or your resort.
Is there anything not covered? The longer the technology is around the more bases Disney seems to cover.  For instance a lot of the smaller food carts littered about the property now take Magic Bands.  Even on a recent visit the caricature artists at the resort I stayed at who only used to take cash, said that you can now pay using your MagicBands at the adjacent gift shop.
That being said, its good to tip Mousekeeping for cleaning your room, bus drivers who get you too and from the airport as well as valets and bell services.  When it comes to throwing a little "thank you" their way.  Cash on hand is still essential.
What about gratuities? For those of you on the Disney Dining Plan, gratuities for your meals do need to be paid and aren't covered by your plans.  However, you can ask for you meal to be paid using your dining credits and still have a gratuity paid using the account linked to your MagicBand.
So you're saying I don't need to bring any other form of payment with me other than my MagicBand?  I'll admit it, there have been times when I have left my resort room for a day at the theme parks with no other form of payment other than my MagicBand. However, I think your safest option is to always make sure you have at least one alternate form of currency on you.  The reason being is that on a recent visit I took,  Disney's computers were down and for a span of a couple of hours they were unable to take any MagicBand payments.  Though it sure was inconvenient for a lot of people, myself included, it's also a potent reminder that things can go wrong when technology is involved.  You may have a problem with your MagicBand, Disney's system might be down etc.  You may not need it but its always good to have a back up.
Speaking of back-up, when I travel I usually bring a stack of Disney Gift Cards with me in addition to setting up an account at my resort.  I find this is a great way to stick to budget as they function like debit cards thus limiting the amount I spend and also a great way of monitoring expenses. I also prefer to have my daughter buy her souvenirs using gift cards as its an easy way to give her a cap.  (I usually let her spend about $50.00 per holiday). The gift cards are a great option as they can be used anywhere a MagicBand is accepted for payment and can also be used on things like gratuities. Larger retailers will also offer them at a discount.  I was just at Sam's Club today and they were advertising a pack of $150.00 worth of Disney Gift Cards for $143.00.  Its not a heap of savings but hey, it all ads up.
I'm returning to Disney again this year and set up a spending account the last time I was there, can I use the same account? Yes.  I stayed at Disney World 6 separate times last year and each time I used the same credit card that was originally on file with the same pin code.  This happened automatically, I didn't need to do anything.  However, should that card expire, if you want to use a new one, or if you want to change your pin for security purposes, you always have that option.
What if I don't want all of the items charged to my MagicBand to go on the credit card I used to set up my account? Then let the front desk at your resort know as quickly as possible.  On a recent holiday I used the MagicBand charging privilege but went down the day before my holiday ended to pay off the balance using a different card.  They were able to make the switch no problem.  However, I wouldn't wait until the last minute and remember if you hit your spending cap, you'll be charged automatically.
There may be traditionalists among you who just prefer to pay cold hard cash, and that is absolutely fine, the same with debit and credit cards.  The advent of the MagicBand technology is not to take away our tried and true way of paying for things.  Just like your band serves as your room key, holds your dining reservations, ticket details etc, it is designed to make your life easier.  So next time you pay a visit to the them parks try going sans heavy wallet or travelers checks and give the system a try.  Its an easy way to pay for purchases throughout Walt Disney World Resort- the only difficulty is keeping tabs on how many things you've said "Just put it on my Magic Band." to!
Thinking about a Disney World vacation? Why not fill out our form below for your FREE quote?
Find articles like this helpful? Then why not consider booking with an Authorized Disney Vacation Planner? As an agent with MickeyTravels, I can help you with everything from finding your perfect package to nabbing those hard to get dining and Fastpass reservations and best of all my services are absolutely FREE.  You'd pay the same as if you were to book with Disney directly. To find out more get in touch at 1.800.801.4025, via email at mroden@mickeytravels.com or by following along on Facebook.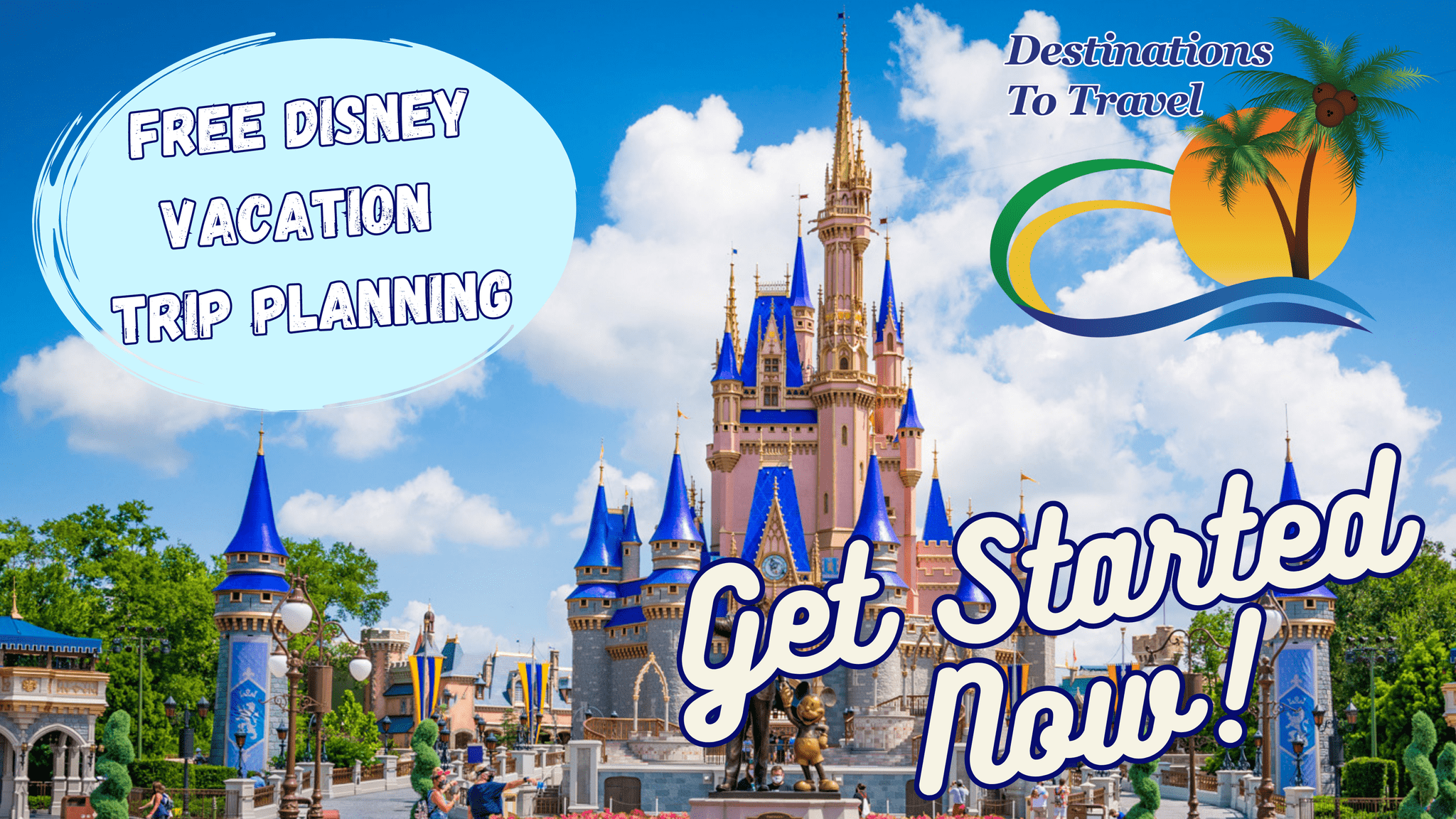 Let our friends at Destinations to Travel help you book your next Disney Vacation. They are the preferred Travel Agency of Chip and Company and Disney Addicts, and who we use ourselves.
Get started Now for your FREE No Obligation Quote.
Book With our friends at Destinations to Travel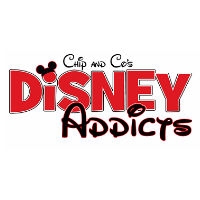 Latest posts by Disney Addicts Past Writers and Friends
(see all)