Since it first opened in 2012, Disney's Art of Animation has captured the imaginations of many a family planning their first Walt Disney World getaway.  As a matter of fact, I get more enquiries about this property than any of the other resorts found at Disney World.  There is an awful lot to love about this incredible property which brings to life a handful of your favorite Disney and Pixar films including Cars, Finding Nemo, The Little Mermaid and The Lion King. That being said, there are also some things to be aware of when choosing to stay here.  That's why we here at Disney Addicts thought we'd assemble a list of some of the most notable Art of Animation pros and cons.
PROS: We've been lucky enough to stay at this property several times.  Here are some of our favorite reasons to book a stay here!
1. Newer Guestrooms with Fun Decor – Even though the resort is now 6 years old, its still has that new car feel to it!  The rooms are the most heavily themed out of all of Disney's resort properties making them the perfect option for those that like a big dose of Disney magic.  For guests picking a Value option, some of the other properties (particularly the All Star Resorts) have rooms that do feel slightly more dated in comparison.  Kids (and the kids at heart) are also fascinated by all the little details found throughout the rooms. From a shower made to look like Ariel's Grotto to a retro coffee table sporting a map of Radiator Springs, its fun to look around at the incredible Imagineering that went into making this property a reality.  Couple that with a feeling that there's not as much wear and tear as some of the older properties and it can make the experience feel extra special.
2. Spacious Family Suites – When it comes to families of 5 or 6, finding a room big enough to fit the whole clan at Disney World can be a bit of a challenge.  Disney World sought to remedy this problem with the introduction of spacious family suites at Art of Animation.  Coming in at 585 sq ft. these rooms offer a whole lot of living space for larger families.  In each of these suites, you'll find 2 bathrooms, a master suite (perfect for moms and dads) a kitchenette with microwave, a lounge area with a sofa that converts into a double bed and a dining area with a dining room table that also converts into a double bed.  The suites come in three fantastic themes: The Lion King, Cars and Finding Nemo.  The Finding Nemo suites are considered preferred rooms and come at a slightly higher cost since they are the closest to central amenities and the pool. Each suite can sleep up to six adults.
3. Three Themed Pools – If your family loves to swim then this is the perfect value property for you.  Art of Animation offers three distinctly themed pool areas that will definitely dazzle.  The large central pool area is dubbed The Big Blue Pool and holds an astounding 308,527 gallons of water making it the largest pool in all of Walt Disney World.  Its done in a fun Finding Nemo theme.  One of our favorite things about this zero-entry pool is that they actually pipe in music under the water to the delight of little ones!  There's also the Cozy Cone Pool done in a Cars theme which features road cone cabanas and the Flippin' Fins Little Mermaid themed pool areas.   Each of these pools are ideal spots for families to spend time splashing around.  For tiny tots, there's also Schoolyard Sprayground. This water play area features pop-up nets, gushing water and more!
4. Landscapes of Flavor – As far as food courts go, the one at Art of Animation generally leaves guests pretty impressed with the selection.  Though you'll find standard food court items like pizzas and pasta, its the slightly more exotic menu items that have us smiling.  Some of my personal favorites are the Curry Chicken, Tandoori Boneless Chicken Thighs and the Spinach and Paneer Cheese.  Burger lovers will be impressed with the selection especially with options like the Surf and Suf Burger which comes topped with a Crab Cake and Popcorn Shrimp or the Steak and Egg Burger.
5. Lots to See, Do and Explore – This is one resort where you'll definitely want to spend some time exploring the grounds.  Each themed area is filled with fun details from the films, from the sunken treasure you'll find in The Little Mermaid section to the chance to pose with Mater, Lightning McQueen and friends over in the Cars themed area.  Disney World also kept small kids in mind when crafting these areas with lots of chances to climb, hide and play in and amongst some of your favorite Disney friends.  You'll definitely want to have your cameras at the ready.
CONS: Though this is personally my favorite Disney Value property there are some aspects (especially for families looking for a bargain), that you'll want to be aware of!
1. Value "Deluxe" Prices – If finding the lowest possible cost is high on your priority list then this is probably not the property for you.  The resort does offer standard rooms with two double beds in The Little Mermaid section but because of their popularity and theming they are usually slightly higher priced than the rooms you'll find at other value resorts.  You'll usually see them at around $160- $180 a night depending on the season.  The same goes for the Family Suites, though Disney sells this as a value property, most Disney agents dubb it Value Deluxe.  As mentioned above rooms here come with extra space and extra amenities but that does come at a cost. These rooms will usually be anywhere from $350 a night to $450 a night making them on par with some of Disney's Deluxe Properties.
2. Lack of Discounts – One thing many guests don't realize is that Standard Rooms at Art of Animation are almost ALWAYS excluded from discounts.  Because The Little Mermaid rooms are exceptionally popular, Disney doesn't need to lower costs to put heads on beds.  This means that those hoping for a bargain like FREE dining or a room discount will need to consider other options.  Because of the higher price tag, this does not hold true for the Family Suites which will offer discounts but since the rates are higher for the suites, to begin with, it still may not be enough to offset the costs for budget-minded travellers.
3. Little Mermaid Standard Rooms Are Far Away from Central Amenities – This property is very spread out which is perfect for those that like to wonder but not ideal for those that want to be in the heart of it all especially when opting to stay in the Standard Rooms.  The Little Mermaid section is furthest from central amenities and it is a bit of a walk to get to bus transport, the food court or to the central pool area.  Guests that want to be more centrally located must stay in a Family Suites section where the rooms are closer but at a much higher price tag (see above).  Though many guests think the walk is worth it, you can get a bit worn out especially after a lengthy stay!
4. Transportation to Theme Parks by Bus Only – Like all of the other Value Resorts, transportation to and from Art of Animation is by bus only.  The resort does have its own dedicated bus route and we've always found it to be pretty reliable.  Most guests staying at a Value are pretty used to busing it to and from the parks.  However, for those shelling out for a Family Suite,  you may want to consider deluxe options like Wilderness Lodge or the Epcot properties which offer speedy transportation links at only a slightly higher price point.  However, it should be noted that Disney is working to remedy this with the creation of a new Skyliner gondola system which when completed will dramatically change the way Art of Animation  guests get to and from the parks.
5. Construction During the Day – Though I wouldn't make this a deciding factor when choosing whether or not to stay at Art of Animation, it is important to know that because of the construction of the Skyliner system (mentioned above) guests staying at the resort during the day will encounter noise especially for those with rooms along the waterfront.   This is a lengthy ongoing project with work expected to be carried out for many months to come.
For a complete list of construction and refurbishment projects at Walt Disney World check out this article.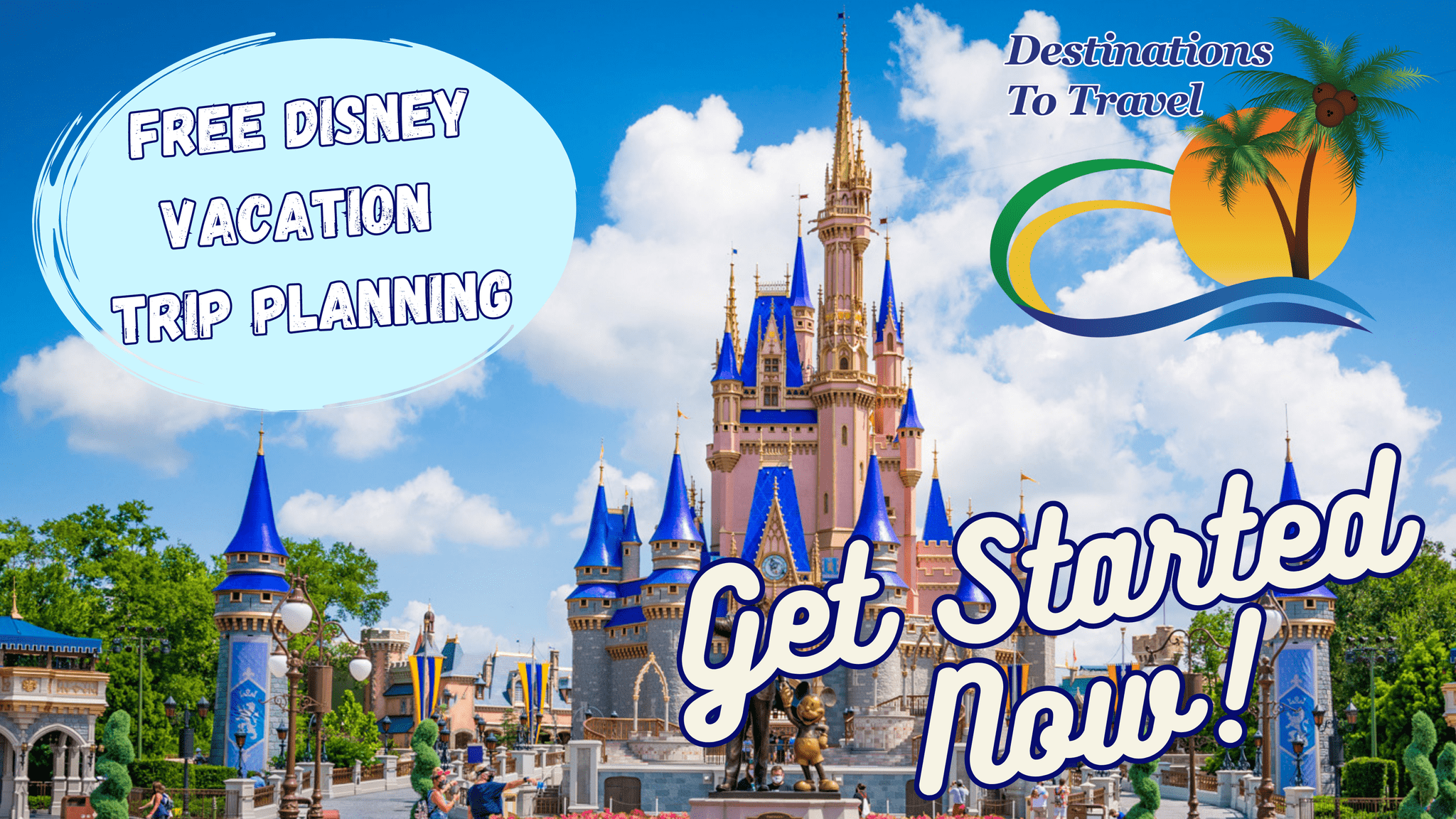 Let our friends at Destinations to Travel help you book your next Disney Vacation. They are the preferred Travel Agency of Chip and Company and Disney Addicts, and who we use ourselves.
Get started Now for your FREE No Obligation Quote.
Book With our friends at Destinations to Travel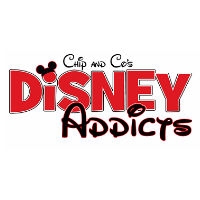 Latest posts by Disney Addicts Past Writers and Friends
(see all)