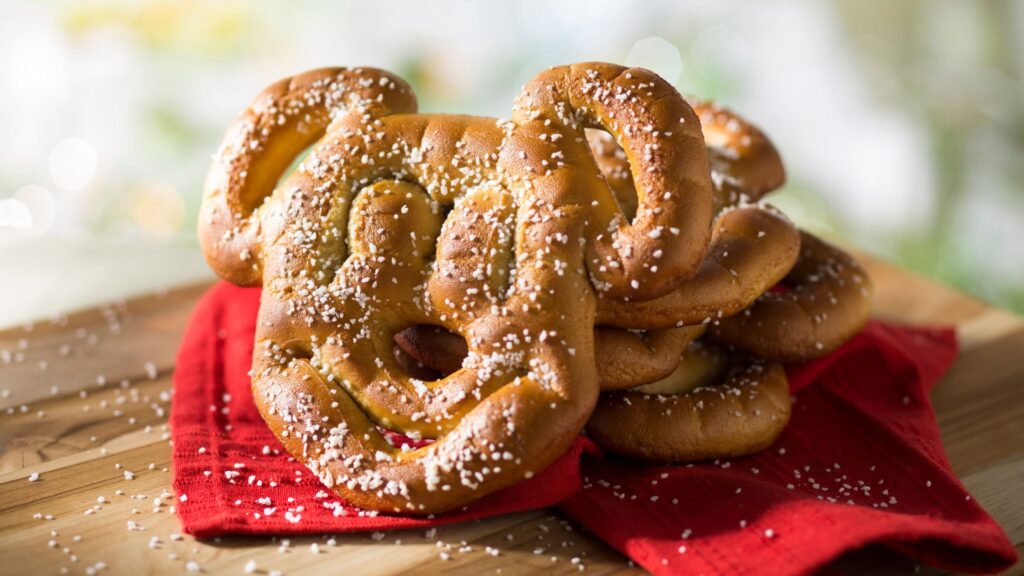 The Best Pretzels at Disney
When it comes to satisfying your snack cravings at Walt Disney World Parks, there's one treat that stands out as a classic favorite – soft pretzels! These warm, doughy delights have been a staple at Disney parks for years, and they continue to be a must-try snack for visitors of all ages. In this guide, we'll take you on a mouthwatering journey to discover the best soft pretzel locations across Walt Disney World Parks.
The iconic Mickey Pretzel is the stuff of Disney dreams and a must-try snack for visitors of all ages. Shaped like the beloved mouse himself, this snack evokes instant nostalgia bringing you back to cherished memories of the parks. It is certainly the most photogenic pretzel on our list of doughy goodness.
One glimpse of those familiar ears and cheerful smile, and you know you're in your happy place. The Mickey Pretzel is not just a snack; it's a symbol of the joy and wonder that Disney brings to every moment of your visit. But today we're going to ruffle a few feathers by saying there are superior soft pretzel alternatives throughout Walt Disney World, so here are our top pretzel locations across the parks.
Related: Top 5 Snacks at Disney's Typhoon Lagoon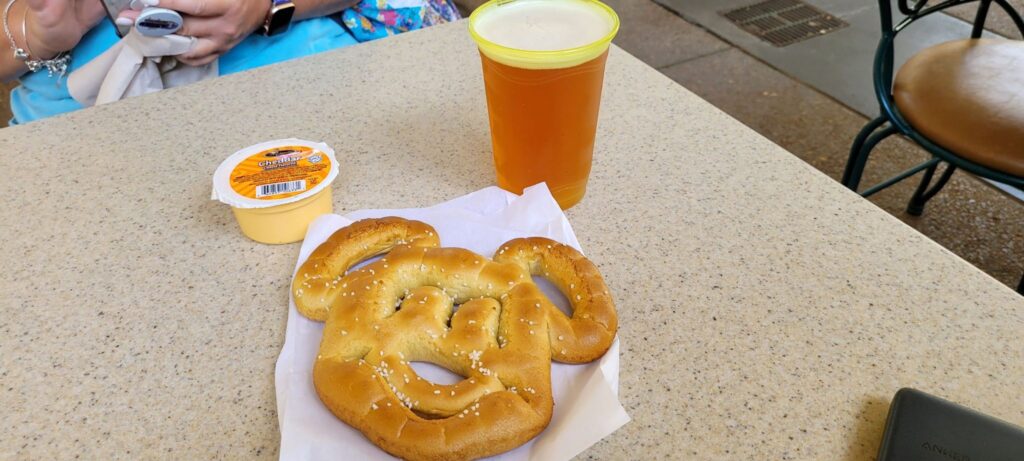 1-Pongu Pongu – Disney's Animal Kingdom:
Our first stop takes us to the captivating Disney's Animal Kingdom, where you'll find Pongu Pongu in Pandora – The World of Avatar. While Pongu Pongu is renowned for its exotic frozen drinks, it also offers an out-of-this-world pretzel. The Na'vi-sized Pretzel (@thisdisdad) is not your ordinary snack; it's served with tangy cheese sauce. Enjoy it alongside a Pandora Sunrise or Night Blossom drink for an unforgettable flavor experience.
2-Block & Hans – Epcot:
Epcot's World Showcase is a culinary journey around the globe, but when it comes to soft pretzels, Block & Hans in the American Adventure Pavilion is where you want to be. Their jumbo pretzel is served piping hot and pairs perfectly with one of the many craft beers on the menu. Sit back, relax, and savor the flavors while taking in the sights of this unique park.
Related: Dine Like Royalty at Tutto Italia in EPCOT
3-Baseline Tap House – Disney's Hollywood Studios:
Disney's Hollywood Studios is known for its immersive experiences, and the same holds true for its pretzels. Head over to Baseline Tap House, nestled in the heart of the park's newly imagined Grand Avenue area. Here, you can enjoy a Bavarian pretzel with beer cheese fondue – the ideal treat for those looking for a cinematic twist on a classic favorite.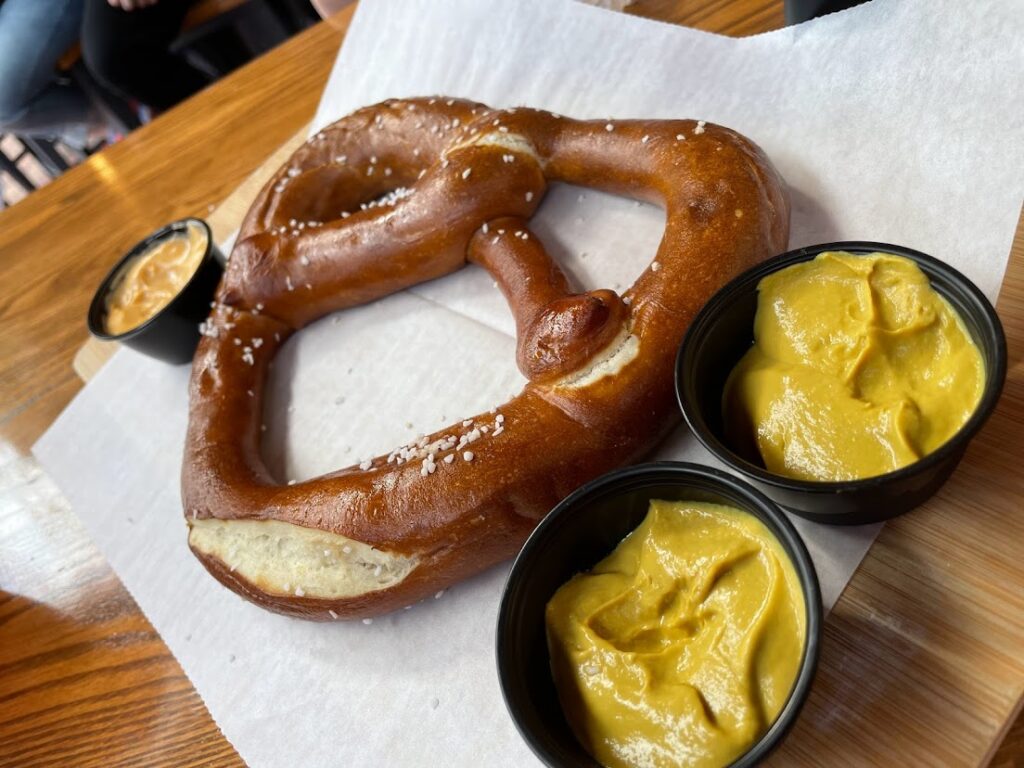 4-Germany Pavilion – Epcot:
Back in Epcot, we make another stop at the Germany Pavilion. Here, you'll find Sommerfest, a charming quick-service restaurant offering authentic German cuisine. Their pretzels are a fan favorite, and you can pair them with a traditional German beer or a refreshing soda. The picturesque surroundings and the live entertainment often make this a delightful spot for a snack.
Related: Discover Mouthwatering Delights at the 2023 Epcot International Food & Wine Festival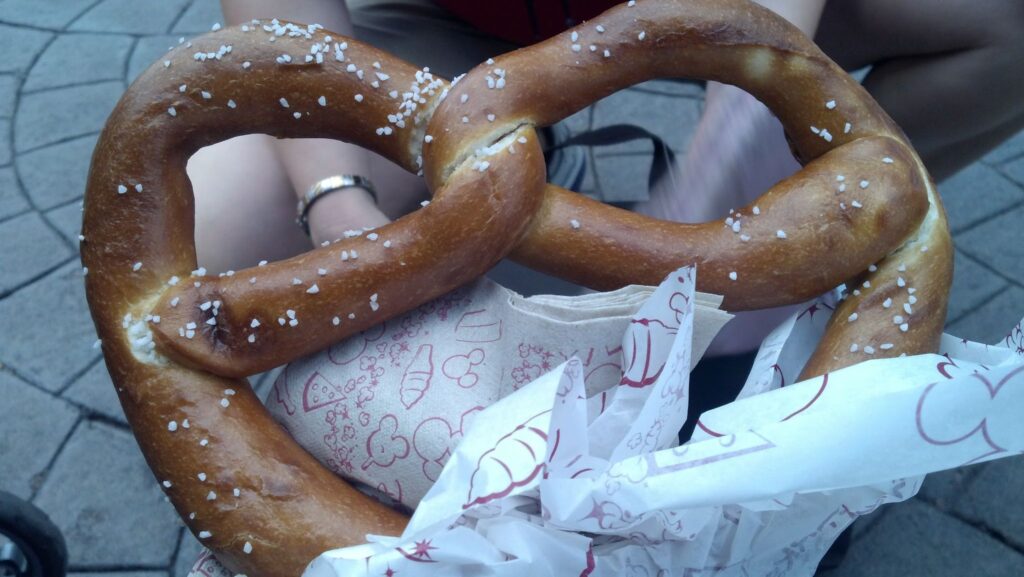 5-Wetzel's Pretzels at Disney Springs 
Wetzel's is a delightful haven for pretzel enthusiasts and a savory oasis amidst the shopping and entertainment offerings of Disney Springs. Wetzel's serves up an array of mouthwatering pretzel creations that are impossible to resist. 
Whether you're in the mood for a classic pretzel, a cheesy pretzel dog, or something sweet like their addictive cinnamon sugar pretzel bites, Wetzel's has something for everyone. The intoxicating aroma of freshly baked pretzels wafts through the air, drawing you in from afar. With friendly service and a menu that caters to both traditional and adventurous tastes, Wetzel's Pretzels is a must-visit stop at Disney Springs, providing a satisfying and indulgent snack that perfectly complements your day of Disney exploration.
Bonus Find – Top of the World
The Top of the World Lounge at Disney Vacation Club (DVC) is an enchanting retreat perched atop Disney's Contemporary Resort, offering breathtaking panoramic views of the Magic Kingdom and Seven Seas Lagoon. This exclusive lounge provides an unforgettable experience for Disney enthusiasts, with its upscale ambiance and impeccable service. Owners of the Disney Vacation Club can experience the Villains Lair and pair their pretzels with outrageously amazing libations.
Among the culinary delights on the menu, the giant pretzel stands out as a beloved favorite. This oversized, freshly baked pretzel is perfect for sharing. Served warm and accompanied with whole grain mustard, it's a savory treat that pairs wonderfully with the lounge's signature cocktails or craft beers. As guests savor this delightful snack, they can soak in the mesmerizing vistas of Cinderella Castle and the nightly fireworks, making their visit to the Top of the World Lounge a truly magical Disney experience.
Soft pretzels at Walt Disney World Parks aren't just a snack; they're a quintessential part of the Disney experience. Whether you're wandering through Epcot, strolling down Main Street in the Magic Kingdom, or exploring the various lands of Hollywood Studios, you're bound to encounter these warm, doughy delights that have been delighting park-goers for generations.
From classic Mickey-shaped pretzels to oversized and creative variations, they offer a taste of comfort and nostalgia amidst the magical chaos of the parks. So, on your next visit to the Happiest Place on Earth, be sure to indulge in one of these iconic snacks, and let the simple pleasure of a soft pretzel transport you back to the joy of childhood and the enchantment of Disney. After all, it's not just a pretzel; it's a bite-sized piece of the Disney dream.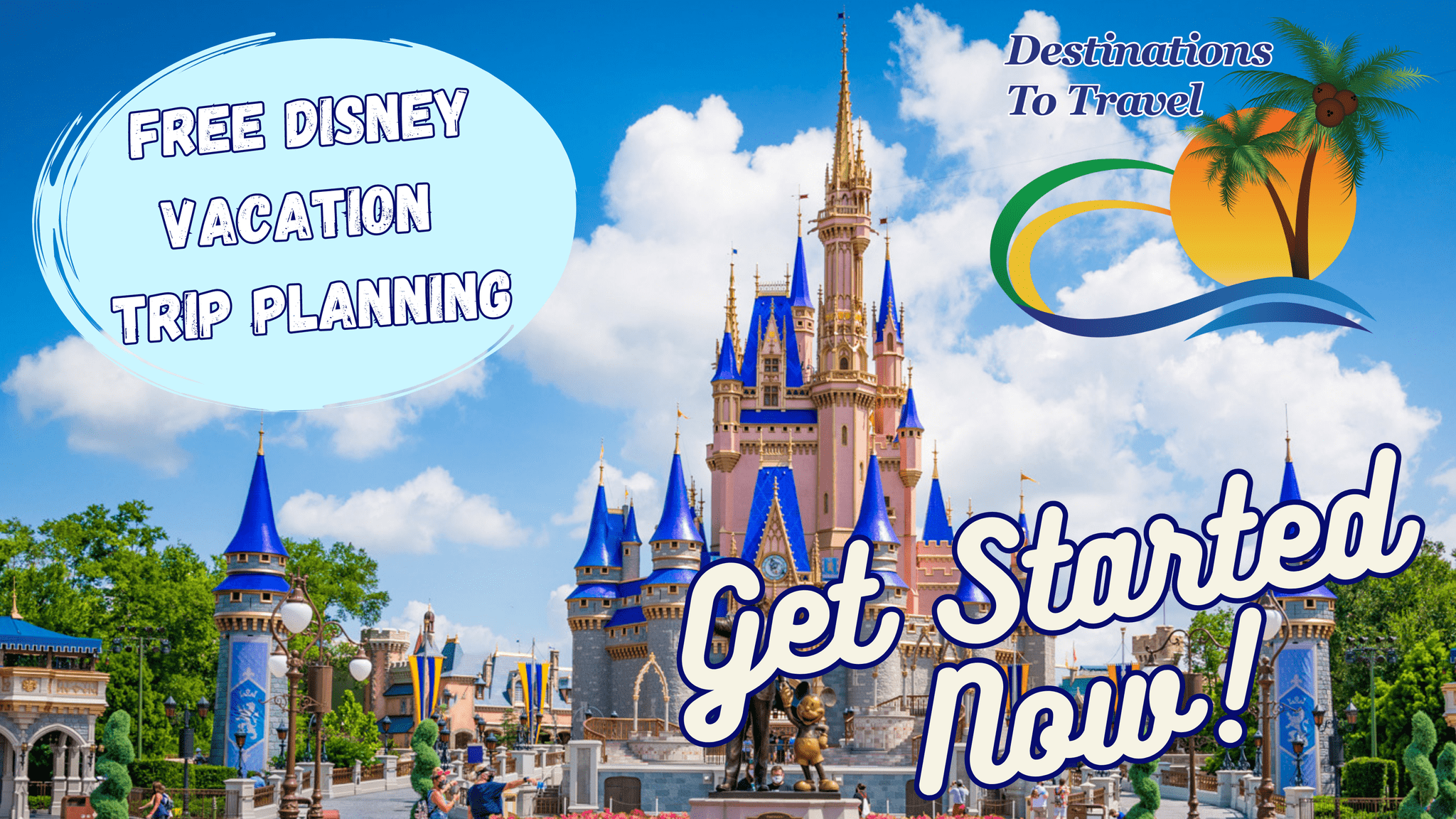 Let our friends at Destinations to Travel help you book your next Disney Vacation. They are the preferred Travel Agency of Chip and Company and Disney Addicts, and who we use ourselves.
Get started Now for your FREE No Obligation Quote.
Book With our friends at Destinations to Travel