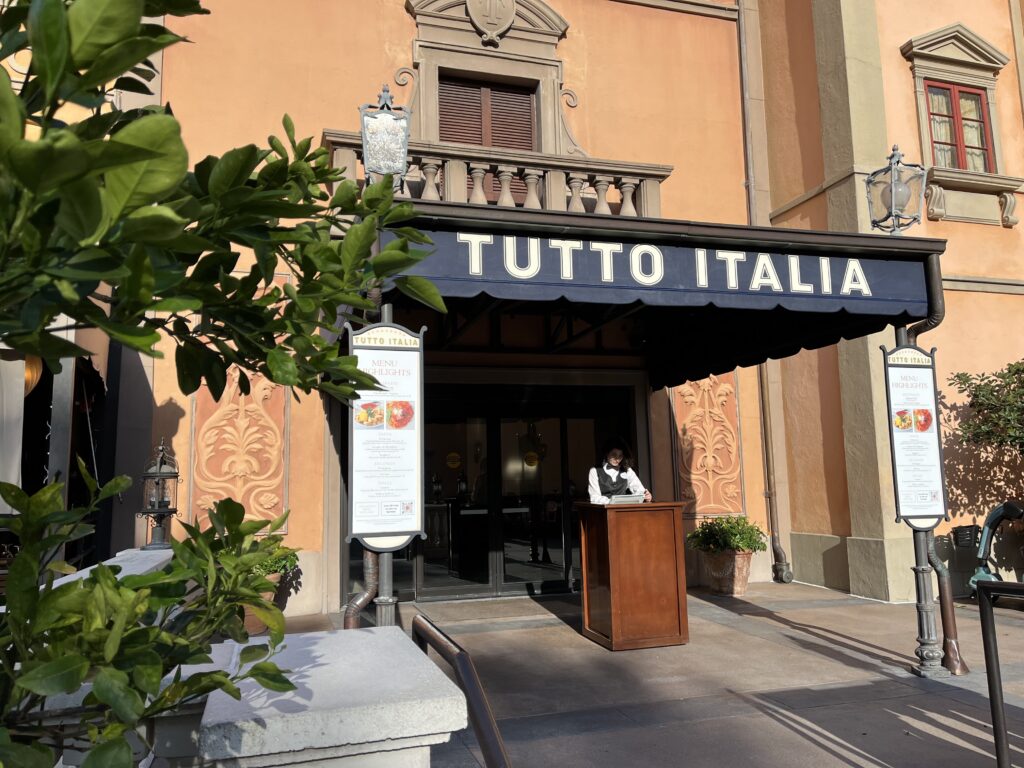 Dine Like Royalty at Tutto Italia in EPCOT
Our family recently embarked on a delightful culinary journey at Tutto Italia within EPCOT's World Showcase. With a shared passion for Italian cuisine, we held high expectations, and we're thrilled to share that Tutto Italia not only met but exceeded our every anticipation.
From the moment we stepped inside Tutto Italia, we felt transported to the charming streets of Italy. The warm, rustic interior, adorned with terracotta shades, elegant murals, and soft lighting, cultivated an ambiance that was simultaneously cozy and sophisticated – a perfect backdrop for both families and couples. The restaurant itself had a calming atmosphere that offered a break from the hustle and noise of the parks. The restaurant maintained an inviting and intimate ambiance, making it an ideal spot for a leisurely family meal.
Related: 14 Dining Destinations to Celebrate National S'mores Day on August 10th!
The service was impeccable, setting the tone for an exceptional evening. Our server, displayed not only attentiveness and a thorough knowledge of the menu, but also an affable rapport with our daughter. He offered stellar recommendations and engaged us in light-hearted conversations, creating a sense of genuine appreciation for our visit.
To begin our culinary experience, we delighted in the Caesar Salad – a classic choice with a flavorful twist. The crisp romaine lettuce was tossed in a tangy Caesar dressing, adorned with savory croutons and a sprinkling of parmesan. The balance of flavors and textures set the stage for an exquisite dining experience. The salad was topped with a crostini that had an olive tapenade. The salt of the tapenade balanced well with the dressing in between bites of the main dish.
Related: Top 9 Tips For Conquering Epcot Food and Wine Festival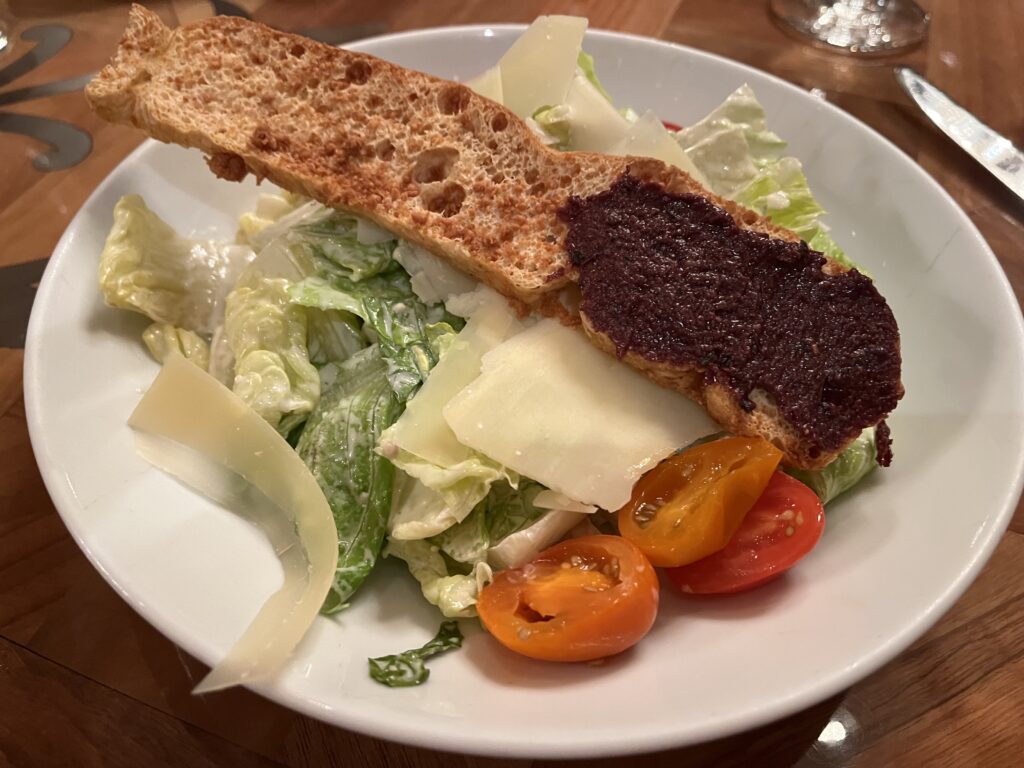 We also indulged in the Prosciutto and Melon – a light and refreshing choice. The expertly cured prosciutto paired harmoniously with the sweet, ripe melon, resulting in a flavor combination that danced on our taste buds and whet our appetites for the delights yet to come.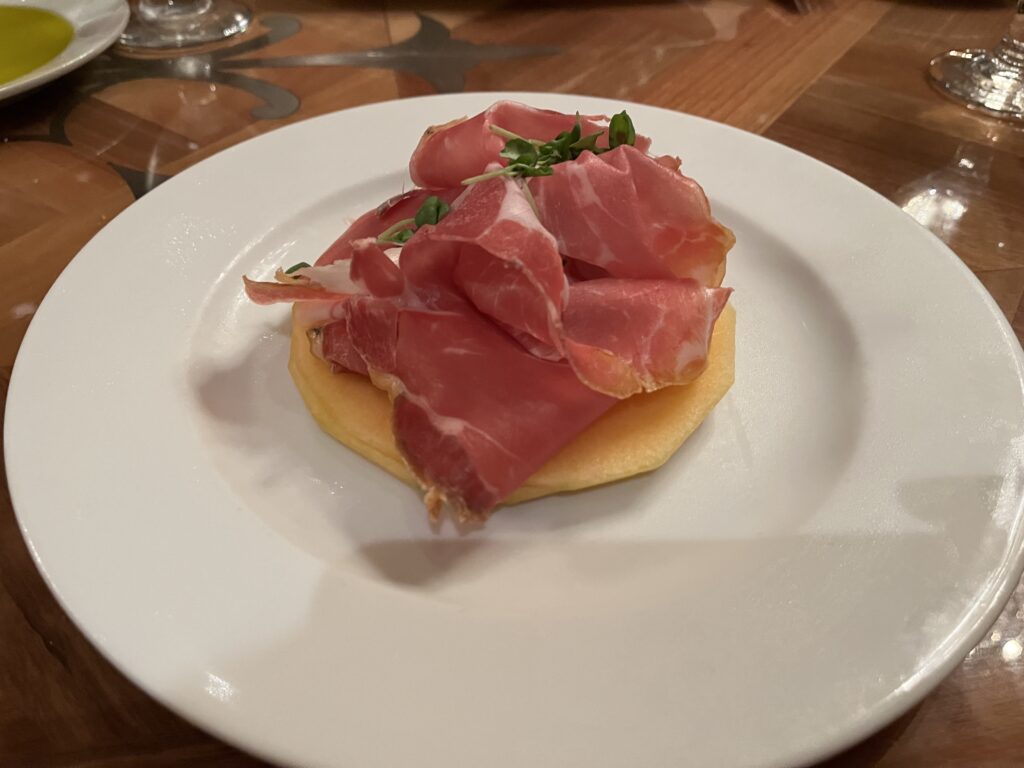 The entrées were nothing less than stellar. we relished the Gnocchi and Chicken Parmesan. The gnocchi were pillows of delight, tender and accompanied by a delectable marinara that spoke of traditional Italian comfort. Simple fresh ingredients reminded us of our travel throughout Italy and transported us back to Europe. The Chicken Parmesan was a true masterpiece – succulent chicken cutlet coated in a perfect golden crust, topped with rich marinara and melted mozzarella. It was a symphony of flavors that felt like a loving embrace from Italy itself.
Despite our satisfaction, we couldn't resist ending our feast on a sweet note. We chose the Vanilla Gelati, a simple yet sensational dessert. The velvety gelato was rich and creamy, its vanilla essence pure and comforting. It was a delightful conclusion that left us satiated and content.
To round off our culinary escapade, we indulged in a double shot of espresso. The bold, rich flavors provided the perfect closure to our delectable meal, leaving us invigorated and ready to embrace the rest of our day.
Related: Discover Mouthwatering Delights at the 2023 Epcot International Food & Wine Festival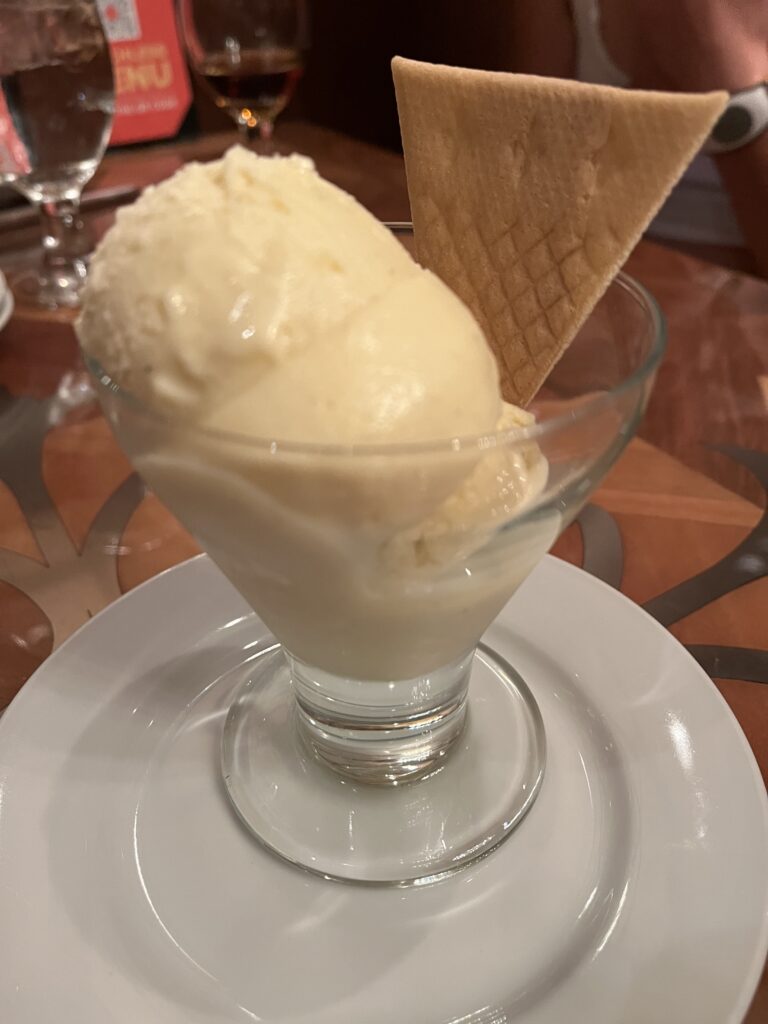 Our dining experience at Tutto Italia was a symphony of perfection. The authenticity of flavors, combined with the inviting ambiance and impeccable service, created cherished memories for our family. While the prices might lean towards the higher side when compared with a Quick Service option in the showcase, the quality and taste justified every expenditure. Tutto Italia is a destination we'll unquestionably revisit during our next expedition to EPCOT.
For an authentic Italian culinary sojourn and an unforgettable family dining experience, Tutto Italia in EPCOT's World Showcase is an absolute must. From the instant you cross its threshold to the final sip of espresso, you'll be immersed in the warmth of Italian hospitality and cuisine. This treasure trove encapsulates the very essence of Italy, nestled within the heart of the Disney enchantment.
★★★★★ (5/5)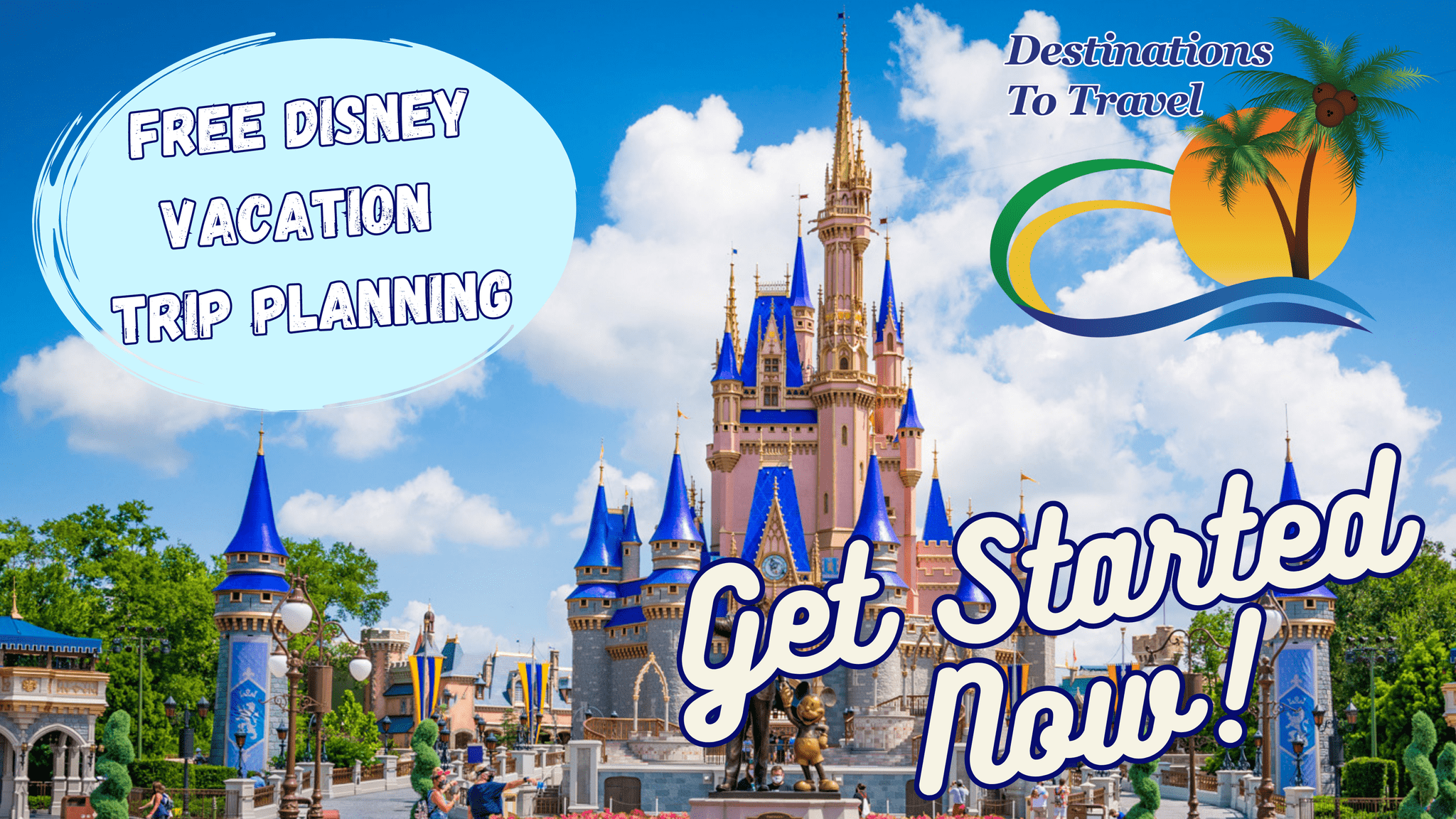 Let our friends at Destinations to Travel help you book your next Disney Vacation. They are the preferred Travel Agency of Chip and Company and Disney Addicts, and who we use ourselves.
Get started Now for your FREE No Obligation Quote.
Book With our friends at Destinations to Travel