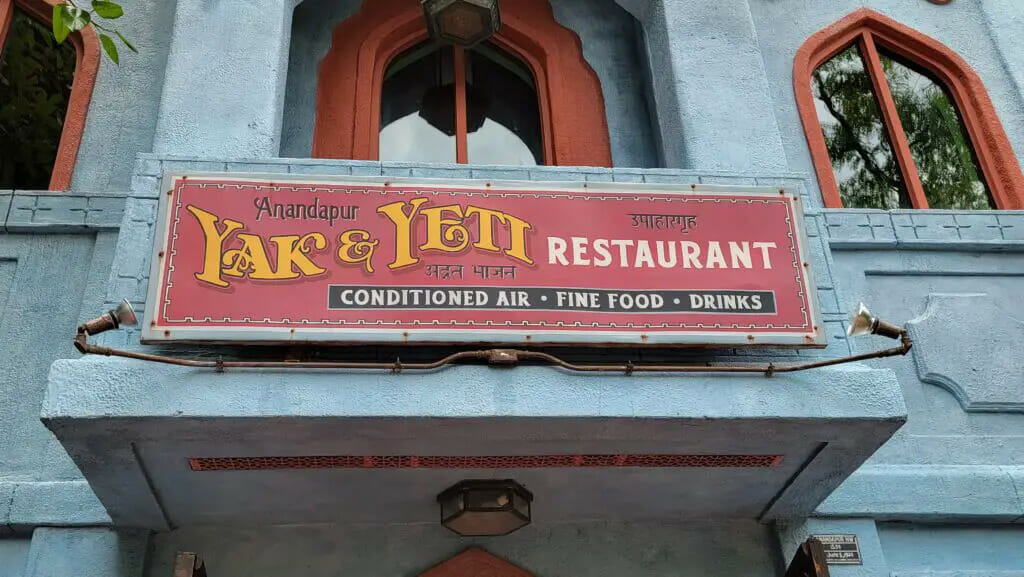 This mouth-watering list of the top 4 Walt Disney World Burgers provides a roadmap for your next round of Advanced Dining Reservations
Disney dining is a next-level experience. The massive array of options, many with flavors from around the world, leaves even the most seasoned traveler with myriad restaurants and food options they have yet to try. Many folks have a favorite food or food group they like to seek out when choosing a restaurant, which for me is the classic American comfort food: the burger. I have tried (and enjoyed) a long list of burgers during my many visits to the Walt Disney World resort, and this list contains my top 4 recommendations for you to try on your next visit. Note, while Disney does offer plant-based options at some locations, these burgers are all beef hamburgers.
Related: Planning an Amazing Date Night at Walt Disney World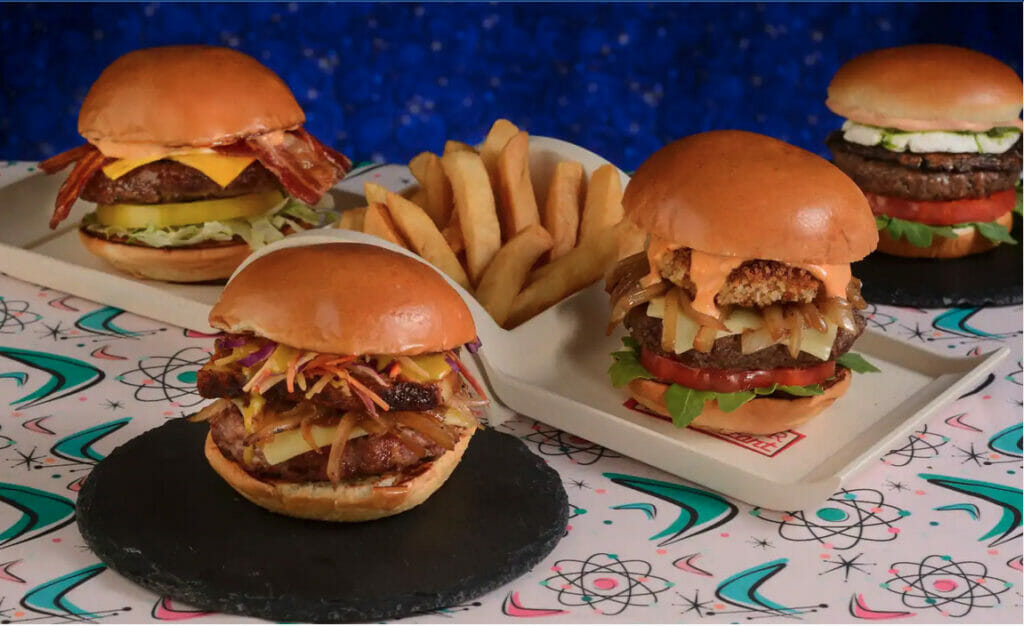 #4 Angus Chuck Cheeseburger-Sci-Fi Dine-In Theater Restaurant at Disney's Hollywood Studios
Sci-Fi Dine-In Theater transports you back to the golden age of drive-in theaters. The immersive atmosphere pairs perfectly with the Angus Chuck Cheeseburger. This burger combines a signature blend of beef with house-made burger sauce, applewood-smoked bacon, American cheese, shredded lettuce, and marinated heirloom tomato served on a Brioche Bun. Served with a side of crispy fries, this burger allows you to savor classic flavors while enjoying the ambiance of a simulated drive-in movie.
#3 Bacon Cheeseburger-D-Luxe Burger, Disney Springs
If you're craving a burger with a twist, D-Luxe Burger in Disney Springs has got you covered. Their Bacon Cheeseburger elevates the burger experience with two-pressed signature-blend patties topped with cheddar, 1921 sauce, lettuce, tomato, and pickle. This burger is a true delight for burger enthusiasts. Not in the mood for a Bacon Cheeseburger? There are a ton of other options available here, and you really can't go wrong with any of them!
#2 Angus Beef Burger-Beaches & Cream Soda Shop at Disney's Beach Club Resort
Located at Disney's Beach Club Resort, Beaches & Cream Soda Shop offers an authentic 1950s-style ambiance along with classic American fare. Their Angus Beef Burger combines Angus beef with cheddar, lettuce, and Tomato on a Freshly Baked Bun. Served with a side of crispy fries, this burger captures the essence of comfort food at its best. Be sure to save room for dessert, as the kitchen sink can be a killer!
#1 Kobe Beef Burger-Yak & Yeti at Disney's Animal Kingdom
Sitting at #1 on my list is what I consider to be the crowned jewel of Disney burgers: the Kobe Beef Burger from Yak & Yet. Crafted with premium Kobe beef, this burger is a true indulgence that demonstrates what a perfect burger can be. Served on a toasted bun, it delivers a harmonious blend of flavors that will transport your taste buds to new heights.
Related: Try the Bacon-Bourbon Gelato Shake at D-Luxe Burger
Like most dining options, when it comes to the humble burger Walt Disney World showcases its commitment to culinary excellence. From the exquisite Kobe Beef Burger at Yak & Yeti to the classic flavors of the Bacon Cheeseburger at D-Luxe Burger, these top four selections offer a variety of options to suit every palate. Whether you're seeking a gourmet experience or a nostalgic trip down memory lane, these burgers capture the essence of everything the American burger should be. So, next time you visit Walt Disney World, don't miss the chance to delight in these exceptional burgers that are sure to make your taste buds sing with joy.
Have you tried any of the burgers on this list? Have any that you think should be in the top 4 but I didn't include? Are any of these that you think are overrated and I should have left off? Leave a comment to let me know!
---
Ready to book your next magical vacation, but don't know where to start? Want to enjoy a Walt Disney World vacation without the stress of planning, booking, and tracking trip changes and promotions? Contact me today! As an agent with Destinations To Travel who specializes in Disney destinations, I can help you stress less and enjoy your vacation more! The best part? My services are provided at NO ADDITIONAL COST when you book your Disney vacation package through me!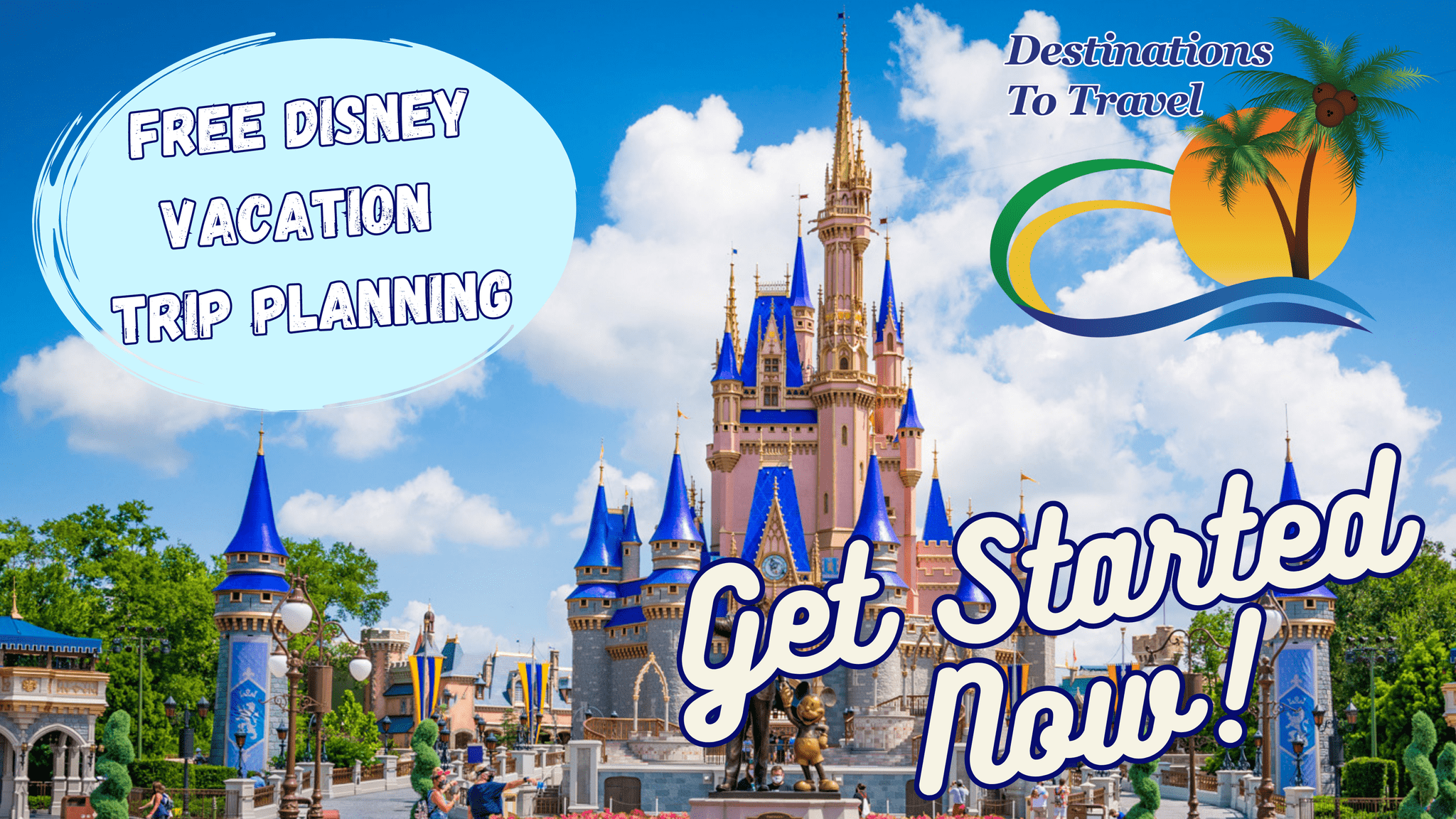 Let our friends at Destinations to Travel help you book your next Disney Vacation. They are the preferred Travel Agency of Chip and Company and Disney Addicts, and who we use ourselves.
Get started Now for your FREE No Obligation Quote.
Book With our friends at Destinations to Travel