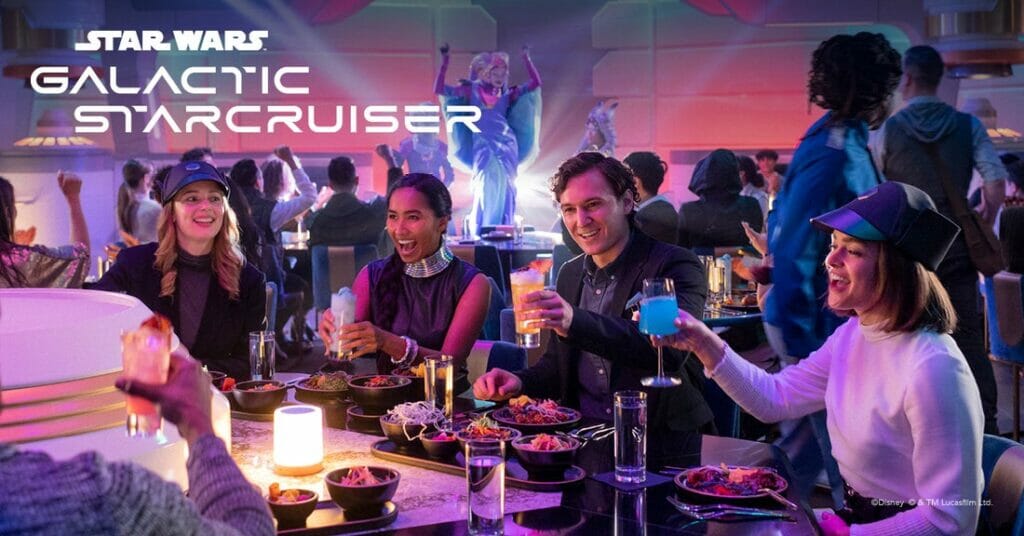 Top 5 Hidden Gems on the Galactic Starcruiser
Have you ever wanted to live out your own Star Wars adventure? Star Wars: Galactic Starcruiser is the voyage you are looking for! This first-of-its-kind 2-night experience takes guests on a journey like no other! There are so many ways to play, explore, and interact that make this experience truly unique. There are so many fun hidden gems but here are the top 5 we love!
Related – The Force Is Strong With These New Star Wars Collections!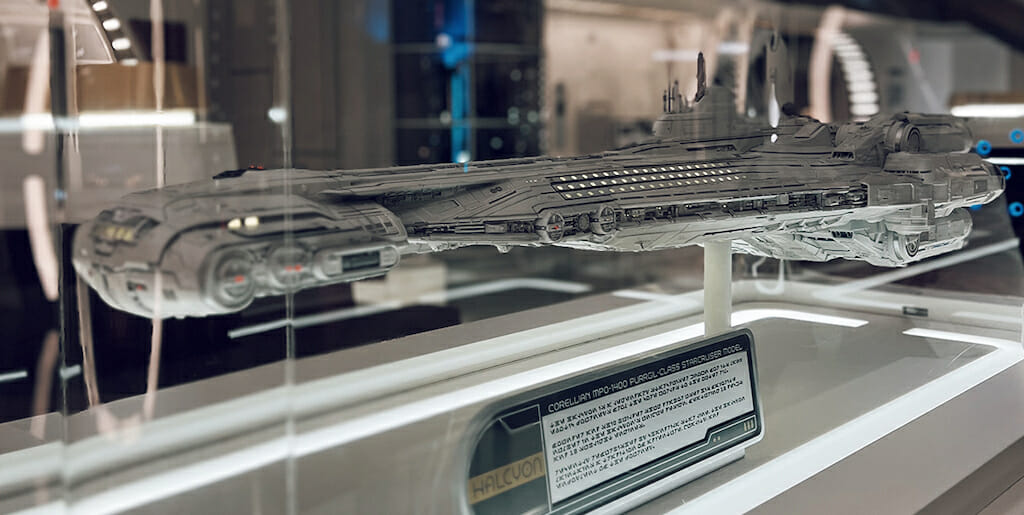 I love you … I know
We've heard Han Solo and Princess Leia speak these iconic words, but did you know that their love story continued aboard the Halcyon starcruiser?! Following their marriage, Han and Leia spent their honeymoon cruising the galaxy aboard this stylish starcruiser. The stunning, illuminated artwork displayed on the balcony of Deck 7 above the Atrium, called "The Unified Galaxy," was commissioned by Leia after their honeymoon voyage as a gift to the crew. A less flashy, but equally fun fact: rumor has it that Han and Leia also left an engraving on a pipe somewhere in the usually off-limits Engineering Room … has anyone found it yet?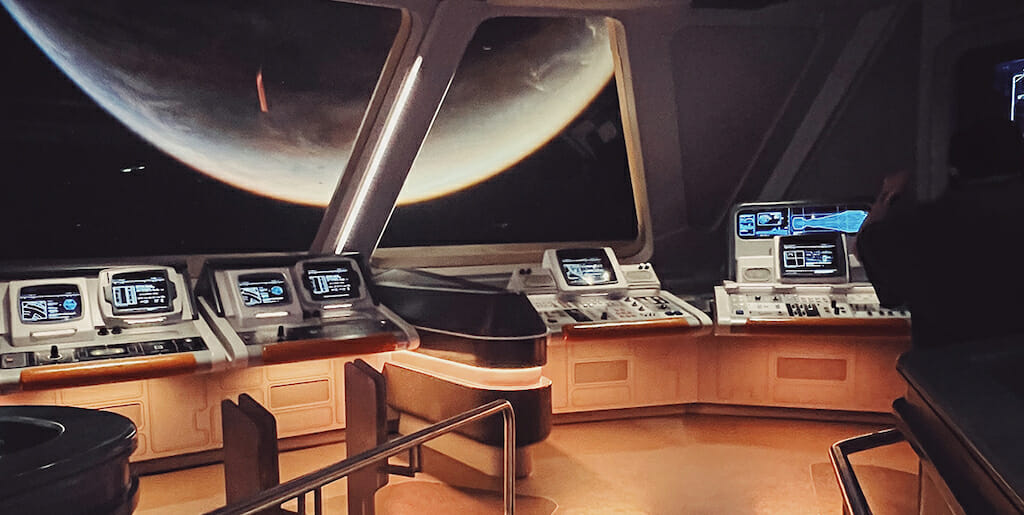 Your journey could be (Han) Solo, if you'd like
While we recommend cruising the galaxy with adventurous comrades, every passenger chooses their own path during the journey. This could mean a guest's party might split up, if they so desire, with some marching in step with a First Order lieutenant while others sneak away to help smuggle Resistance cargo. Each decision guests make gives them the chance to join even more exclusive, tailored experiences that only a few passengers get to see. Maybe guests will find themselves huddled in the cargo hold to decode a message, or perhaps they're invited to a very exclusive meeting to receive an important transmission from a familiar friend. Whether guests are tackling every mission or kicking back to enjoy an impressive array of themed snacks and beverages in the Sublight Lounge, every choice they make helps build a Star Wars story that is uniquely theirs. And it makes for great conversation when the party reunites for meals in the Crown of Corellia Dining Room!
Bantha milk on tap – IYKYK
Passengers are welcome to as much blue (or green) milk as their hearts desire with breakfast, lunch or dinner. Crew members even let us in on this special tip: Mix blue AND green milk to get what some refer to as "galaxy" milk, a refreshing blend of both that resembles the galaxy when swirled together! These specialty milks from Bubo Wamba Family Farms are also used for a variety of treats onboard the ship – from blue yogurt parfaits at breakfast, to swirls of blue bantha butter that accompany delectable pastries and breads.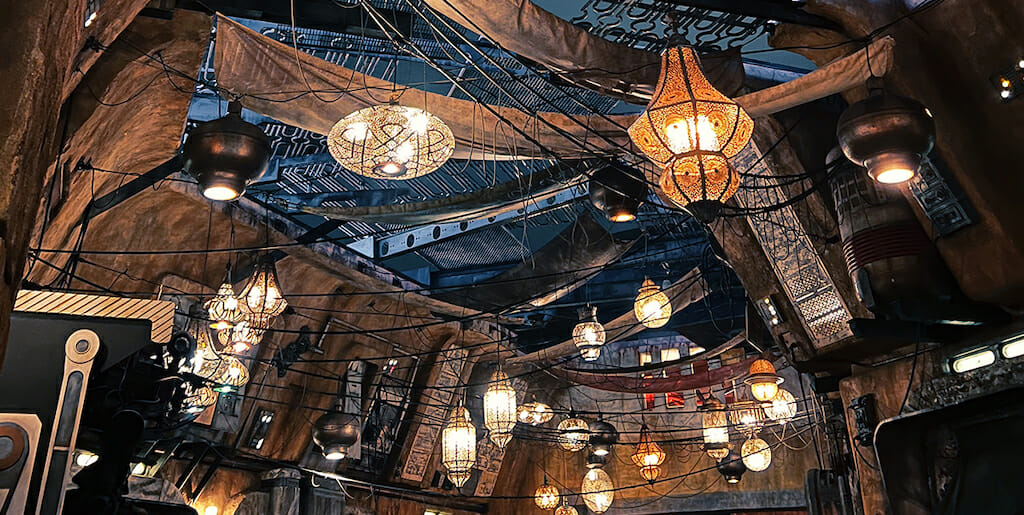 VIP (very important passenger) both on- and off-planet
As the pride of Chandrila Star Line, the Halcyon starcruiser is perhaps best known for its spectacular passenger service. Guests will make fast friends among the crew who will greet them by name, have their beverage of choice waiting by day two, leave special touches in their cabin, and make lasting memories alongside them – the best souvenir they could ask for. This VIP treatment doesn't stay behind on the ship, either. After taking a transport shuttle to their excursion destination of Batuu, guests will be given a special sigil pin that identifies them as a passenger. Don't be surprised when they're recognized by Batuuans or maybe get a special call-out from Hondo Ohnaka while on a mission aboard the Millennium Falcon.
Fireworks in space?!
That's right. Guests don't have to be celebrating Boonta Eve on Tatooine to enjoy sparkles in the sky. The view from the viewports aboard the Halcyon starcruiser are always interesting, from hyperspace jumps to overnight views of magnificent nebulas or even unexpected aerial visitors from … other ships. But space gets a little extra shimmer with a firework spectacular that will have you saying 'ta'bu e tay' (cherish the moment) as guests reflect on the memories they've made during this out-of-this-world experience.
Are you ready to live your own Star Wars adventure on the Star Wars: Galactic Starcruiser? Contact me today to start planning your experience! I am a travel agent with Destinations to Travel, my services are free, and I'd love to help you plan an out of this world vacation!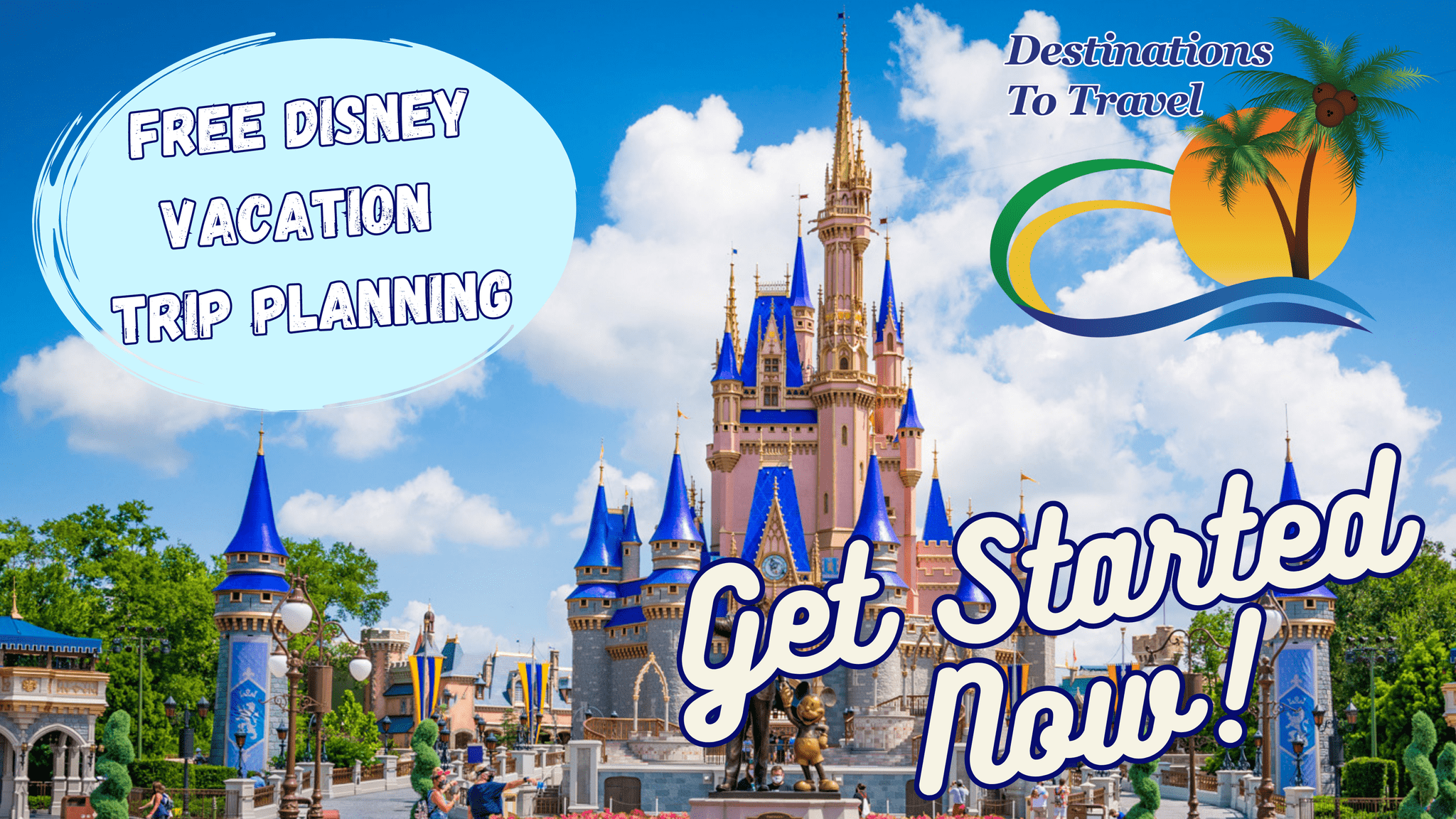 Let our friends at Destinations to Travel help you book your next Disney Vacation. They are the preferred Travel Agency of Chip and Company and Disney Addicts, and who we use ourselves.
Get started Now for your FREE No Obligation Quote.
Book With our friends at Destinations to Travel