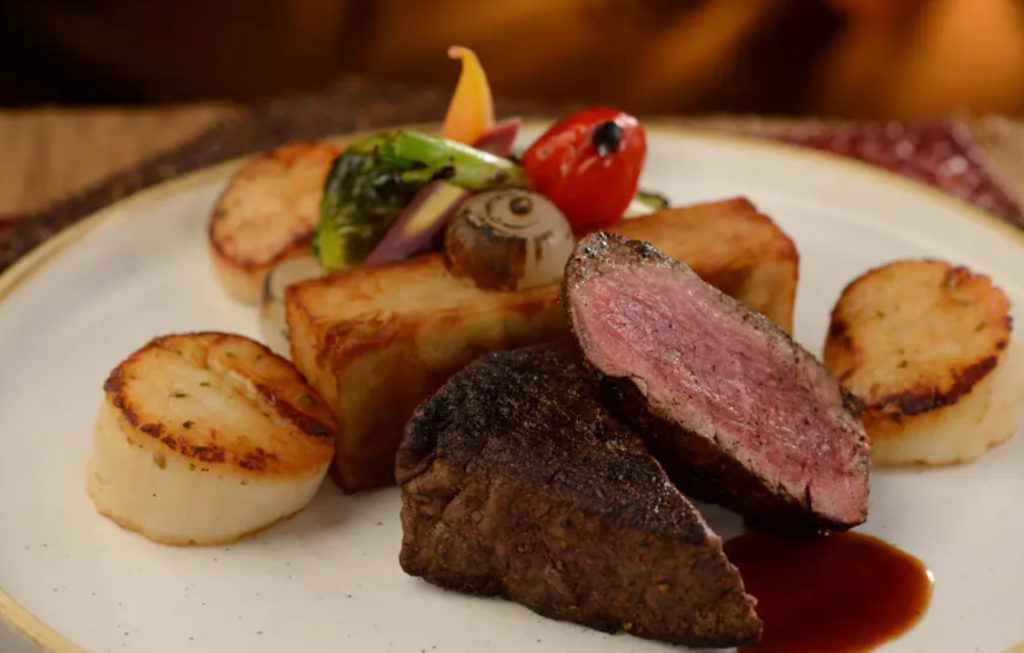 Top 5 Spots for a Fancy Dinner inside Disney World Parks
When you think of Disney World you might not think of fancy or upscale dinners. But you would be wrong! There are lots of places to get a fancy dinner at Walt Disney World both in the parks and outside. Here are our top 5 spots to get a fancy dinner while visiting the Disney World theme parks.
Related – Top 5 Spots to get Breakfast at Walt Disney World Parks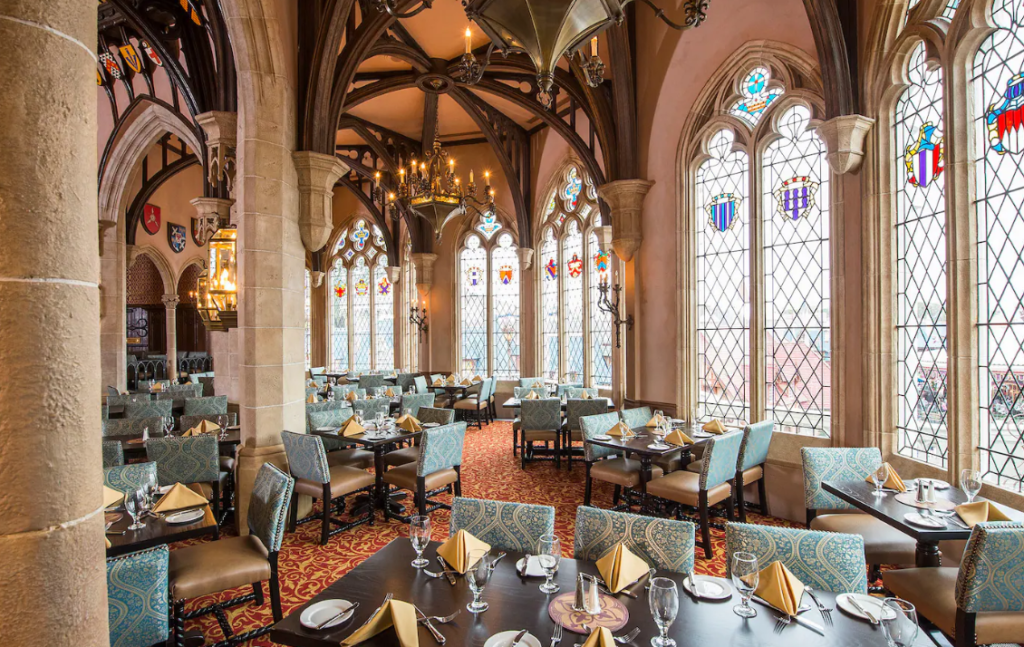 Cinderella's Royal Table
At Cinderella's Royal Table, guests can enjoy a feast fit for royalty inside Cinderella's Castle in Magic Kingdom! Prepare yourself for an enchanted lunch or dinner as Cinderella's Royal Chef begins your feast with assorted cured meats and cheeses. Soon after, it's on to an unforgettable main course with choices for adults ranging from roasted chicken breast and tenderloin of beef to chef's fish of the day.
For your wee ones, favorite options like beef tenderloin, chicken nuggets or macaroni and cheese. And no matter the path your meal takes, be sure to polish off your dining experience with a scrumptious dessert like the coffee pots de creme or the signature The Clock Strikes Twelve—dark chocolate mousse with a dark chocolate ganache served with a raspberry coulis.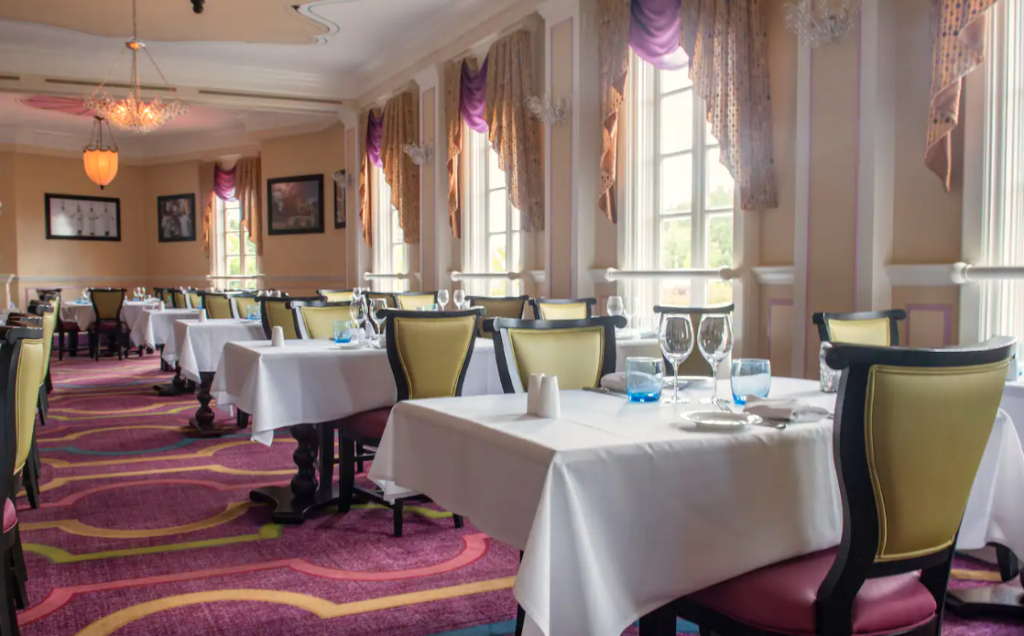 Monsieur Paul
In Epcot, you can enjoy a fancy dinner at Monsieur Paul located in the France Pavilion. The new prix fixe menu offers a gastronomic meal––one in which people devote themselves to the art of "eating and drinking well."
Very popular with the French and deeply familiar to them, the gastronomic meal has developed over centuries, constantly evolving, and has been passed down from generation to generation. The meal entails rites that include the search for good seasonal and local products, references to a codified repertoire of recipes, culinary skills, the setting of a beautiful table, the succession of courses and the pairing of dishes with wine.
The gastronomic meal of the French was inscribed on the Representative List of the Intangible Cultural Heritage of Humanity in 2010.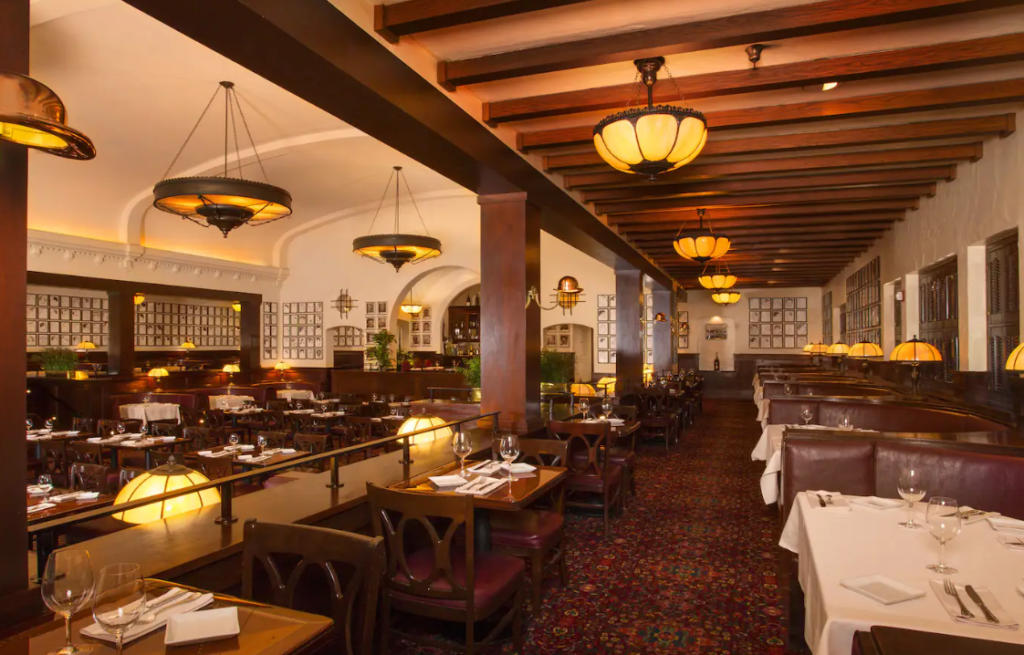 Hollywood Brown Derby
At the Hollywood Brown Derby in Disney's Hollywood Studios, you can enjoy contemporary American cuisine. Experience the delectable legacy of the original Brown Derby, with timeless dishes and classic cocktails.
Savor such specialties as our Faroe Island salmon, char-grilled filet of beef and our famous Cobb salad that follows the recipe created by Bob Cobb, owner of the historic California Brown Derby.
For the perfect finale to any meal, explore our enticing slate of cakes. Greenlight the Grapefruit Cake—a Brown Derby original—basking in its glamorous, citrusy sponginess. Or, stake your career on a chocolate mousse cake, so decadent with dark chocolate and candied cherries.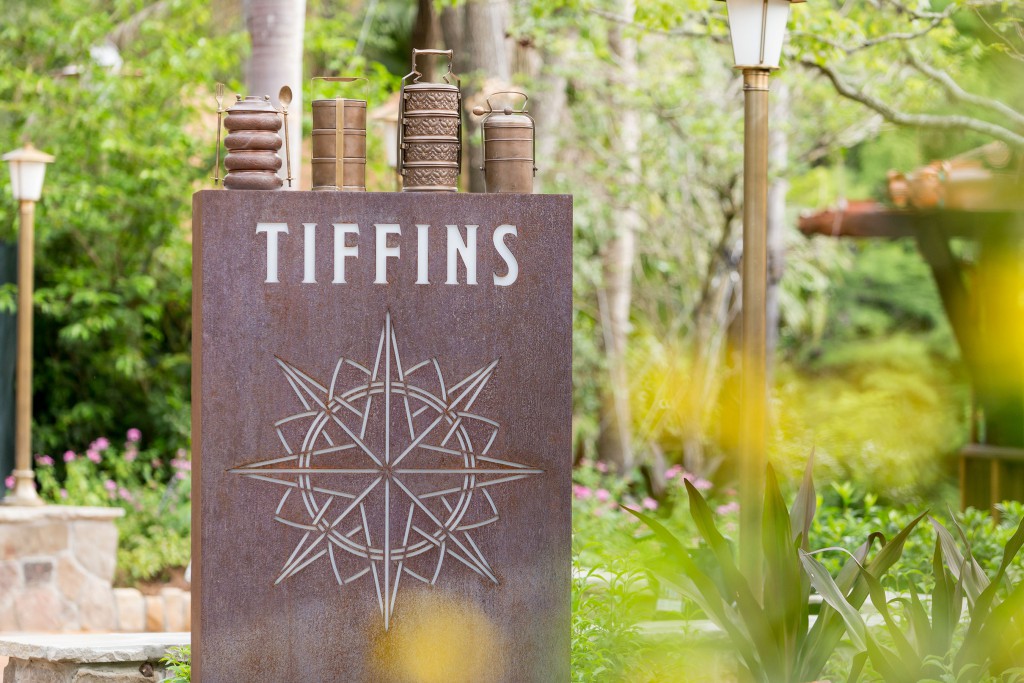 Tiffins
Tiffins in Disney's Animal Kingdom offers a fancy dinner with delicious international cuisine. Seek and you shall find a treasure trove of mouthwatering delights from far-off places for lunch and dinner.
Roam the road less traveled at Tiffins Restaurant, thanks to a globetrotting menu of artfully prepared fare fit for a weary traveler. Begin your expedition with Spiced Chickpea Falafel, Charred Octopus or our signature bread service, before planting your flag with the Tamarind-braised Short Rib or Surf and Turf. Seafarers, fortune hunters and vagabonds will no doubt find new discoveries in the shrimp and grits served with Applewood smoked bacon and heirloom tomatoes.
Leaving no stone unturned? Satisfy your sweet tooth with Passion Fruit Tapioca Creme or our signature dessert, South American Chocolate Ganache.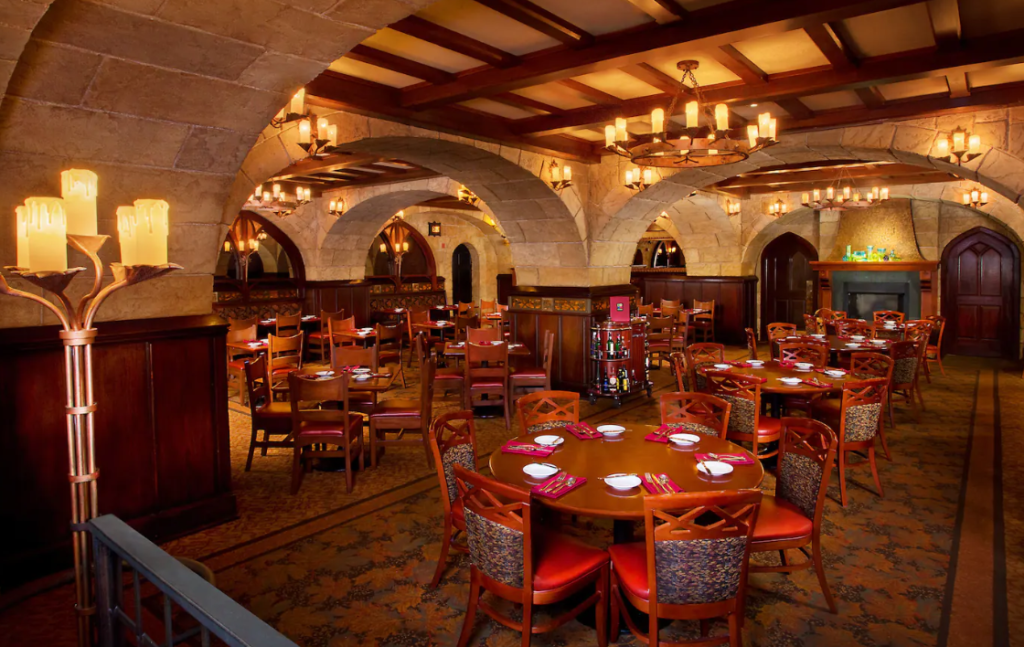 Le Cellier Steakhouse
Also in Epcot, you can get a fancy steak dinner at Le Cellier Steakhouse in the Canada Pavillion. Savor tender steaks, fresh seafood, cheesy poutine fries and other regional cuisine inspired by the provinces of Canada.
Under sweeping stone arches and flickering candle sconces, this sizzling steakhouse recalls the wine cellars of grand château-style hotels like Fairmont Le Château Frontenac and Fairmont Château Laurier.
Come lunch or dinner, begin your meal with tempting appetizers like Canadian cheddar cheese soup, a baby iceberg wedge salad and steamed mussels, before moving on to one of our signature entrées such as the "Le Cellier" filet mignon. And for a sweet ending to any meal, save room for maple crème brûlée or one of our other decadent desserts!
Where do you like to enjoy a fancy dinner at Walt Disney World?
If you'd like to plan your next Disney vacation, contact me today! I am a travel agent with Destinations to Travel, my services are complimentary, and I'd love to help you plan a magical vacation!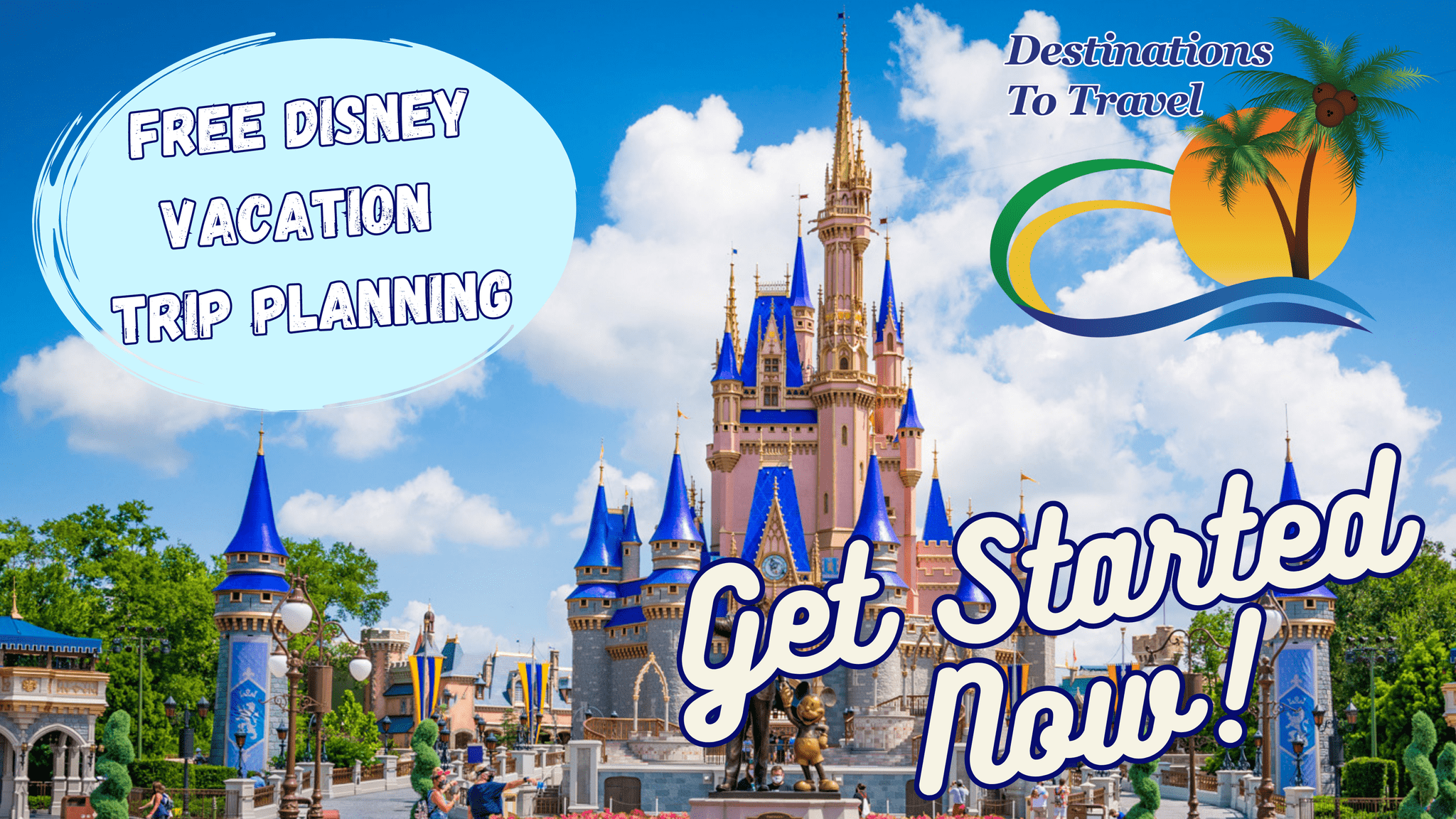 Let our friends at Destinations to Travel help you book your next Disney Vacation. They are the preferred Travel Agency of Chip and Company and Disney Addicts, and who we use ourselves.
Get started Now for your FREE No Obligation Quote.
Book With our friends at Destinations to Travel