Q: Do any of Walt Disney World's Resorts offer tours?
A; If you're knee-deep in the planning for your Walt Disney World vacation, chances are you've come across many of the different tours on offer for those looking to do something more off-the-beaten path. There are tours covering steam trains, scavenger hunts, hidden secrets, holidays and even ride mechanics.  But, did you know that Disney also offers several tours that showcase their fantastic resort properties? And many of them are FREE.  So next time you're paying a visit to Disney, think about incorporating a tour into your itineraries.
African Inspired, Disney Designed (Animal Kingdom Lodge – Kidani Village)- Setting off each day at 4:00 pm from the gift shop at Kidani Village, this tour explores the breathtaking African artwork and artifacts that adorn this stunning resort.  From the proverbs that are displayed throughout the lobby to the pieces found in the library that represent a wide range of different African cultures, the resort comes to life with the story of each of the amazing pieces that surround you.  Guests will also make a pit stop to Sanaa where they can watch the animals gently make their way to the restaurant's savanna viewing areas, just in time for the evening dining guests.  No reservations are required and the tour is  available to Walt Disney World resort guest of all ages.
Culinary Tour (Disney's Animal Kingdom Lodge- Jambo House) –  Animal Kingdom Lodge is not only rich in African Culture but also in culinary delights.  So what better way to spend 30 minutes then with this tour that explores the Lodge's fantastic Table Service and Signature Dining options.  The tour departs from the foyer of Boma where guests will get to see the team prepare the dinner buffet.  Chefs will explain some of the methodology behind the dishes while guests get to sample the soup course!  Then its a quick Zebra Dome for the road before heading over to Jiko where a new cultural guide takes you through the creation of dishes at this fine dining establishment. Guests get to sample delicious appetizers before the tour concludes.  If you enjoy what you've tasted- pick your favorite restaurant and see if you can sneak in an early dining reservation.  Tours are FREE and depart daily at 3:45 pm.  All Walt Disney World resort guests are welcome.
Cultural Tour of Sanaa (Disney's Animal Kingdom Lodge- Kidani Village)–  Running daily at 4:00pm, this 30 minute free tour starts in the foyer of Kidani Village's amazing table service restaurant – Sanaa.  Guests will be guided through the restaurant by tour guides highlighting the fantastic artwork adorning this eatery, each representing the rich diversity of African cultures. The tour concludes with one of Sanaa's chefs explaining the inspiration behind some of Sanaa's signature dishes including their amazing bread sampler.  Advanced reservations are not required, guests can simply show up on the day.  The FREE tour is open to guests of all ages.
Disney's Grand Floridian Resort Tour- Running on Tuesdays, Thursdays and Saturdays from 9:00 am – 10:00 am, this walking tour takes visitors back in time to the Victorian era,  a period from which this magnificent resort drew its inspiration.  A highlight is the sneak peek that visitors get of of the Queen Victoria Room at Victoria & Albert's. Advanced reservations are encouraged and can be made at the resort Front Desk.
Wonders of the Lodge: Art and Architecture Tour (Disney's Wilderness Lodge)   Offered Wednesdays thru Saturdays at 9:00 am this fantastic tour of one of Disney World's most iconic resorts departs from the lobby and provides visitors with a 1-hour tour highlighting the architecture and the theming of Wilderness Lodge.  Guests will learn about the folk art, artifacts and pain-staking craftsmanship that went into objects like giant stone fireplace or the towering totem poles that make this property a truly awe-inspiring homage to nature.
All of the tours listed above our Free to resort guests.  In addition,  both Animal Kingdom Lodge and Disney's Fort Wilderness Resort and Campground offer more in-depth tours that guests can book in advance.  Fees range depending on the tour.  The paid tours on offer include:
Sense of Africa (Disney's Animal Kingdom Lodge- Jambo House) –  Taking place at 7am on Tuesday and Saturday mornings, guests are treated to a tour of this majestic Walt Disney World Resort property where you'll learn about the art, architecture and cultures that inspired Animal Kingdom Lodge.  Guests are then treated to an African-themed breakfast feast at Boma.  After breakfast guests board a private safari vehicle and are driven behind-the-scenes on the savanna where there is ample opportunity to get up close and personal with many of the animal inhabitants.  At $249.00 per person (before tax), this tour is not cheap.  However, with the chance to view the animals up close,  it is bound to be an experience you won't soon forget. Advance booking is strongly recommended at can be done by calling 407.WDW.TOUR.
Starlight Safari (Disney's Animal Kingdom Lodge – Kidani Village) – A special treat for your Disney nights, the Starlight Safari embarks each evening at 10pm and lasts for 1 hour.  Guests participating in this after-dark safari will board an exclusive safari vehicle, be handed their own pair of night-vision goggles and will have an opportunity to witness the nighttime habits of the savanna animals.  There's flamingos, giraffes, zebras, gazelles, and wildebeests just to name a few.  It's certain to be a late-night feast for the eyes! The tour is open to guests ages 8 and up and should be booked in advance at 407.WDW.TOUR.  The cost is approx. $70 per person (before tax).
Wanyama Safari & Dinner (Disney's Animal Kingdom Lodge)– The only tour on our list exclusive to Animal Kingdom Lodge guests- The Wanyama Safari provides guests with a 90 minute tour of both Kidani Village and Jambo House, an exclusive tour of Jiko, Animal Kingdom Lodge's Signature Dining Restaurant, a private safari (limited to only 12 guests) and a tasting menu with wine paring at Jiko.  The tour will set you back $60 per adult and starts at 3:30 pm.  Advanced reservations are required and guests must have a valid Animal Kingdom Lodge reservation to secure your spot.  Bookings can be made at 407.938.4755
Wilderness Back Trail Adventure (Disney's For Wilderness Resort & Campgrounds) – Embrace the great outdoors on your next Walt Disney World Vacation with this 2 hr tour through the rich rustic surroundings of Fort Wilderness aboard your very own Segway.  Guides will take visitors on a circuit through the rich cypress forest with pit stops at Tri-Circle D-Ranch, Wilderness Lodge and the shores of Bay Lake.  The 2 hours will be filled with facts, trivia and fun anecdotes about the campground and surrounding areas as all guests will get electronic headsets keeping them connected to their guides.  Before the tour sets off, guests must undergo 30 minutes of Segway training so if you're new to this mode of travel, don't worry. You'll be zipping around in no time.  The cost is $85 per person with tours departing daily at 8:30am and 11:30am.   Guests must be 16 years of age or older and weigh between 100 – 250 lbs to participate. Call 407.WDW.TOUR to book.
This is just a sampling of the many fantastic extracurricular activities you can find during your next Disney holiday.  So what are you waiting for? Get planning.
Thinking about a Walt Disney World Vacation? Fill out our form below to receive your FREE quote.
Find articles like this helpful? Then why not consider booking with an Authorized Disney Vacation Planner? As an agent with MickeyTravels, I'll be on hand to do everything from helping you to find your perfect package to sharing tips and tricks like the ones outlined above.  Best of all, my services are absolutely FREE.  To find out more get in touch at 1.800.801.4025, mroden@mickeytravels.com or follow along on Facebook.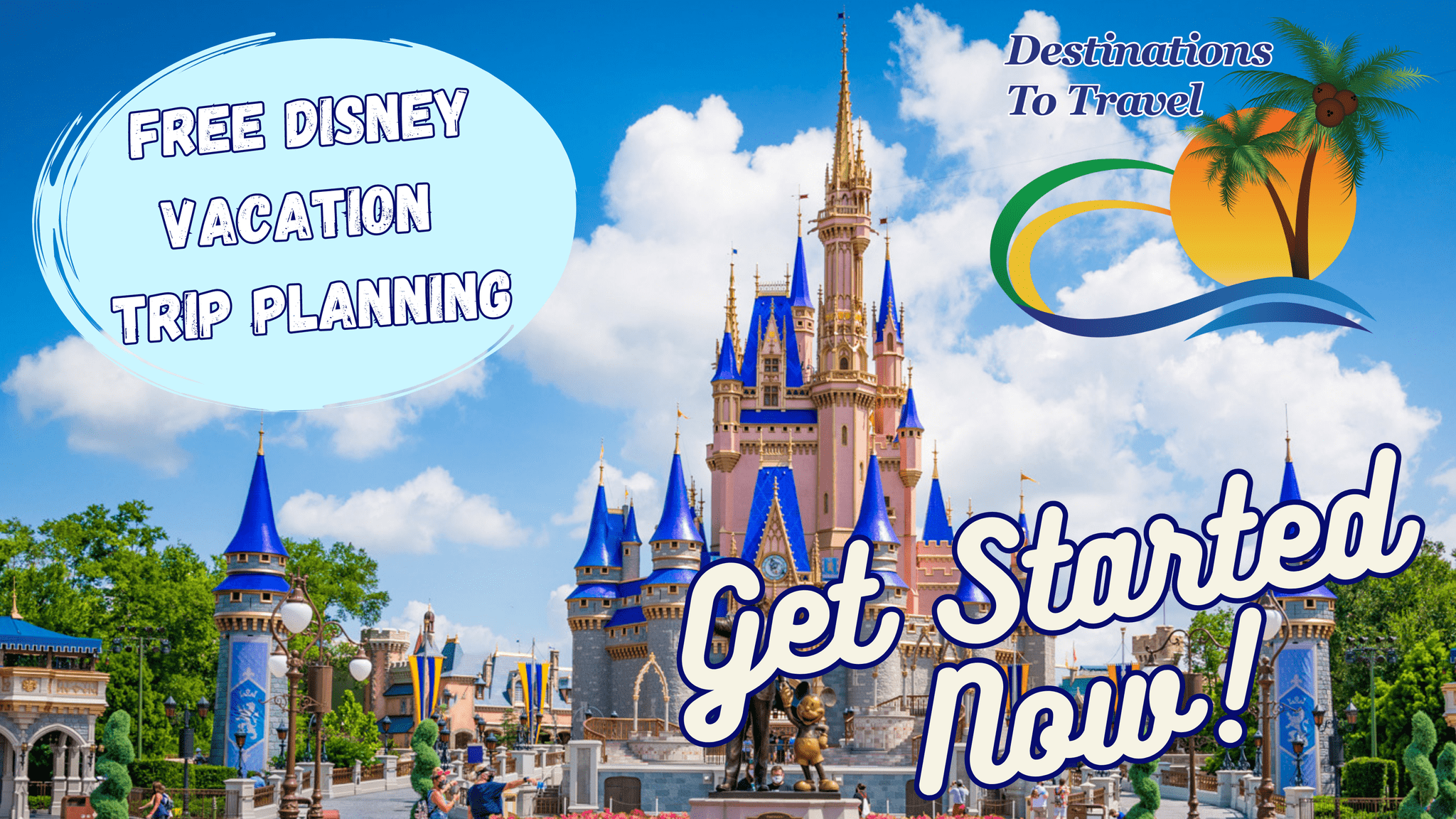 Let our friends at Destinations to Travel help you book your next Disney Vacation. They are the preferred Travel Agency of Chip and Company and Disney Addicts, and who we use ourselves.
Get started Now for your FREE No Obligation Quote.
Book With our friends at Destinations to Travel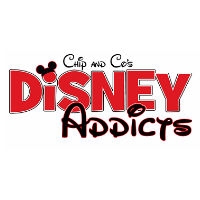 Latest posts by Disney Addicts Past Writers and Friends
(see all)