What are "In-Room Celebrations" at the Walt Disney World Resort? In-Room Celebrations are personalized surprise packages you can purchase from Disney Floral & Gifts to celebrate a special occasion with your loved ones right in your WDW resort room. The talented team at Disney Floral & Gifts will secretly sneak into your Disney resort room like ninjas while you're out enjoying the parks and when you return, you will find your room has been transformed with Disney magic! They decorate the room according to the theme that you choose and fill it with festive decor and magical custom Disney gifts that are personalized creations just for you and your friends & family. They give these impressive displays every attention to detail that you'd expect from Disney. If you are celebrating something special while on your Disney vacation – like a birthday, anniversary, honeymoon, engagement, congrats for a job well done, holiday such as Christmas or Halloween, or just want to make your little pirate or princess feel extra special – this is the perfect way to surprise them with a gift they'll never forget!!!
So let's look at all of the different options they give:
The most popular selections are the Birthday celebrations, one of which is pictured above. It's called the "Mickey & Pals Big Birthday Wish" and the current cost is $395. You get a banner hanging on the door announcing "Surprise!" to entice you to come inside & see what's in store….Mickey & the Gang have been there and they have left you presents! There will be 5 large colorful boxes full of gifts, one from each of the Gang – Mickey, Minnie, Goofy, Donald, & Pluto – and each box's gift tag is personalized with the birthday guest's name. Minnie presents a chocolate cake, Pluto's gift contains a small Pluto plush, a lanyard & trading pin set (otherwise known as a "human collar"), dog bone-shaped rice crispy treats, and a souvenir magnet. More sweets & keepsakes will be found in Goofy's box, plus the actual room phone is inside with a card telling you to dial a special number – a certain someone is awaiting your call so they can wish you "Happy Birthday!" Donald's box has fun surprises that will make you quack (literally), and he even left some duck feathers behind on the floor near the box! (It's these incredible details that delight adults who are young at heart and truly make the magic come alive for young children.) Last but certainly not least, Mickey's gift box has a 15″ Mickey plush wearing a light-up lanyard that says "It's My Birthday!", plus a 5″x7″ picture frame with a personalized message, and an ear hat embroidered with the birthday guest's name. As if all that wasn't enough, there will be a "Happy Birthday" banner hanging on the wall, a singing balloon, and somewhere in the room you will even find Tinkerbell hiding out! As an alternative, a smaller, less extravagant version called "Mickey's Birthday Wish" is offered for $215. It includes all these same components: the "Surprise" door banner, "Happy Birthday" banner, singing balloon, autograph book with personalized autographs included, Tink's special surprise, Mickey's gift box with the custom name-embroidered hat and framed picture message, and Minnie's candy cake.
There are also Welcome celebrations, which are perfect for first time visitors! They offer both a family version and a version that's made just for adults. Both are called "Mickey & Minnie's Grand Magical Welcome" and they will excite you with an over-the-top presentation! The cost is $549.95. A door banner greets you complete with a mail slot full of mail with "personality" and then once inside, discover Mickey left a trail of footprints and lit castle luminaries leading you to your room full of magical gifts & surprises. On the bed, find a "Toon Town Times" newspaper personalized with your name and the front page headline welcomes you as the special guest! Mickey & Minnie have both left you oodles of presents – everything from assorted snacks & treats to enjoy, designer character-inspired chocolates, and a floral cookie bouquet to fun gifts you can enjoy at the parks like Glow with the Show ear hats, special Mickey vision glasses to view everything from the eyes of a mouse, and a set of photo memory cards to create your own Disney photo captions – plus even more gifts like the beach towels and pillowcases personalized with your names, an autograph book & pen, and more! To top it all off, enjoy the "Disney Kiss Goodnight" bedtime story while you gaze upon your keepsake Swarovski crystal wishing star. In addition to all of this, the adult package features 2 Mickey champagne flutes and a bottle of Wishes sparkling cider. Very "grand" indeed, wouldn't you say? And just as with the birthday celebrations, there are less expensive pared-down versions available for $349.95 simply called "Mickey's Magical Welcome" for both grown-ups and families. There's even a welcome celebration designed just for Disney Vacation Club members to welcome them "Home." The $295 "A Disney Vacation Club Welcome" offers plenty of goodies and gifts, including a plate of cookies baked by Minnie Mouse and personalized DVC exclusive items such as a "Welcome Home" blanket and backpack cooler, plus so much more.
For couples who are celebrating an engagement, honeymoon, or anniversary at Disney World, one of the two available Romance celebrations will surely enchant. Choose from either "A Wish Come True"- which is actually a 2-day romantic experience for $364.95 or the "From Mickey & Minnie with Love" package for $275. The latter includes scattered rose petals on the bed, magically lit candles to set the mood, chocolates on your pillows, a spa gift basket for 2 along with personalized bath towels, a bouquet of a dozen pixie-dusted roses, and a custom matted photograph of Mickey & Minnie with their signed message of "Congratulations!" to you both. The 2-day romantic experience is truly magical beginning with delivery of the "Disney Dozen"  bouquet of roses on the first night, followed on the 2nd night by an ultra-romantic display of lit candles, scattered rose petals, a silver tray with Wishes sparkling cider, 2 Mickey champagne flutes, 2 chocolates shaped like little castles, and a gift box containing a Swarovski crystal charm bracelet for the special lady. It even includes a keepsake fairy tale wand and a poem telling her to close her eyes and make a wish! Any Disney-loving princess would melt right into her beloved prince's arms after experiencing such a romantic fairy tale wish come true.
Are you a Frozen fan? I am a huge Frozen fan, so I'm thrilled that Disney Floral & Gifts offers two Frozen-themed In-Room Celebrations – choose from "Olaf's Warm Welcome" or "Anna & Elsa's Warm Welcome." With the package featuring Arendelle's royal sisters, for $374.95 you will receive a door banner, six snowflake luminaries, an autograph book & pen, Frozen-themed photo memory cards, an Olaf plush for warm hugs, and an exclusive light-up lanyard with Anna & Elsa on it…but that's not all! The best parts are the exclusive Frozen vision glasses to see the world through the eyes of Anna & Elsa, the exclusive personalized Frozen pillow blanket, 2 personalized Anna & Elsa pillowcases, and an exclusive tote bag filled with assorted snacks & treats! Olaf's Warm Welcome is the same price with all of the very same components, only everything is designed with Olaf on it instead of Anna & Elsa.
How would you like to officially crown your little girl a Princess, …..or how does a swashbuckling Pirate party in your room sound? The $435 "Presenting Your Royal Princess" package, designed for a child, will send your daughter over the moon with delight! As with all the In-Room Celebrations, a door banner will signal that something exciting is in store. Upon entering the room, you will find a letter from the Fairy Godmother and a framed royal proclamation, personalized with her name, will declare her official princess status, signed by her personally chosen favorite Disney princess. A sparkling tiara and magic wand complete the transformation, and a large pink box full of treasures awaits! The presents include a blanket cape which can be personalized, an autograph book & pen, a backpack, cookies, balloon, & more! For a less formal affair, try the "Me Pirate Adventure" for $395. The banner on the door warns "Beware" and if ye dare to enter you will find a motion-activated skull with eerie glowing red eyes bearing a note from Captain Jack Sparrow himself! It seems he has hidden some treasure in your room to evade Blackbeard, so start searching using Jack's riddles to clue you in on where to find the hidden treasure chest. Finders keepers! A weathered Jolly Roger flag decorates the wall. Skull & crossbones blanket and duffle bag gifts can be personalized, and you will receive everything you need to adorn yourself as a pirate for the day! The pirate garb & gear includes a sword, sash, Jack Sparrow beaded goatee, tattoos, bandana, eye patch, earring, and medallion necklace. Plus….there's candy!
If you've got a loved one who has accomplished a goal or achievement, such as completing a Walt Disney World marathon, for example, they deserve recognition with a special surprise reward! The "My Magical Triumph" for $275 will do just that. Mickey Mouse himself creates the In-Room Celebration – he does the congratulating with a "Surprise" door banner, confetti, a festive balloon bouquet of 5 red & gold star-shaped balloons, a "Congratulations!" pennant on the wall, a Mickey plush, a tray with sparkling cider & 2 glasses, and a big gift box with a custom exclusive "My Magical Triumph" Medal inside – a treasured keepsake symbol of your moment of glory! A framed declaration certificate honoring your personal triumph is signed by Mickey, with personalization on the name, occasion, and even the frame itself if you wish. Look around and you will discover that even Tinkerbell showed up for the party!
Last, but not least, you can celebrate the holidays in style with either a Halloween or Christmas package, available seasonally. "Mickey's Spooktacular Celebration" for $399.95 is an incredible Halloween-themed celebration with more than just spooky decor and fun gifts & treats – it's a truly memorable experience with activities, trivia & games, hidden messages, a black light & a flashlight for shadow puppets! A personalized light-up pumpkin door sash, cobwebs & spiders, luminaries, eyeball mirror clings, a creepy candelabra, and a 10″ black felt bat that can be custom embroidered really set the festive Halloween mood in the room. A 32″ Mickey plush and his welcome letter greet you with tons of fun surprises like personalized Halloween Mickey pillowcases, an orange Halloween personalized blanket, a custom embroidered Halloween ear hat, a Mickey ghost light-up lanyard, and plenty of assorted snacks & treats. I love the tag line on the Disney Floral & Gifts site that reads: "Experience our best 'crypt' secret this season!" Hehe. But we all know Halloween season is over for 2015, so we'll have that to look forward to next year…… now 'tis the season to be jolly and try out the "Dreaming of a Disney Holiday" $449.95 extravaganza. Here again they've included a fun themed activity for the family to enjoy together, called "Pluto's Reindeer Games" – cards with holiday ideas and adventures to do throughout the WDW resort. To accent these games, Pluto has bestowed your family with 2 red light-up noses and 2 reindeer antlers to wear. Exclusive, personalized gifts include a cozy red Mickey snowflake blanket, Xmas pillows and pillowcases, and a Santa bin full of assorted holiday treats & snacks, while snowflake luminaries light the room with a warm glow.
So as you can see, the In-Room Celebrations at Walt Disney World are really something special and exceptional to experience, a treat you'll surely remember forever. It's a pretty magical way to splurge on someone you love and spoil them with the kind of magic only Disney can create. You can see all the details and set up an order for one on the Disney Floral & Gifts website, or by calling 407-939-4438. A couple of interesting tidbits to know:
There is a $10 delivery charge added.
If you're ordering a celebration that includes a balloon to be delivered to the Animal Kingdom Lodge, they will not include the balloon in order to protect the safety of the animals. Rather, they will include an original piece of artwork illustrating Mickey & Minnie Mouse in lieu of the balloon.
The birthday In-Room Celebrations (and only the birthday ones) can actually be added to your Disney vacation package total, which you can make payments on over time, rather than having to order separately and pay in full. Nice, right?
So what do you think? Do they sound like they're worth the cost or would you pass? Let us know in the comments section below!
Thank you for reading! If you're interested in booking a vacation to Walt Disney World, please contact me at summerprager@worldofmagictravel.com. As an agent with World of Magic Travel Services – the preferred travel agency of Chip & Co. and Disney Addicts – I offer complimentary planning services so that all you have to do is show up and enjoy your magical vacation!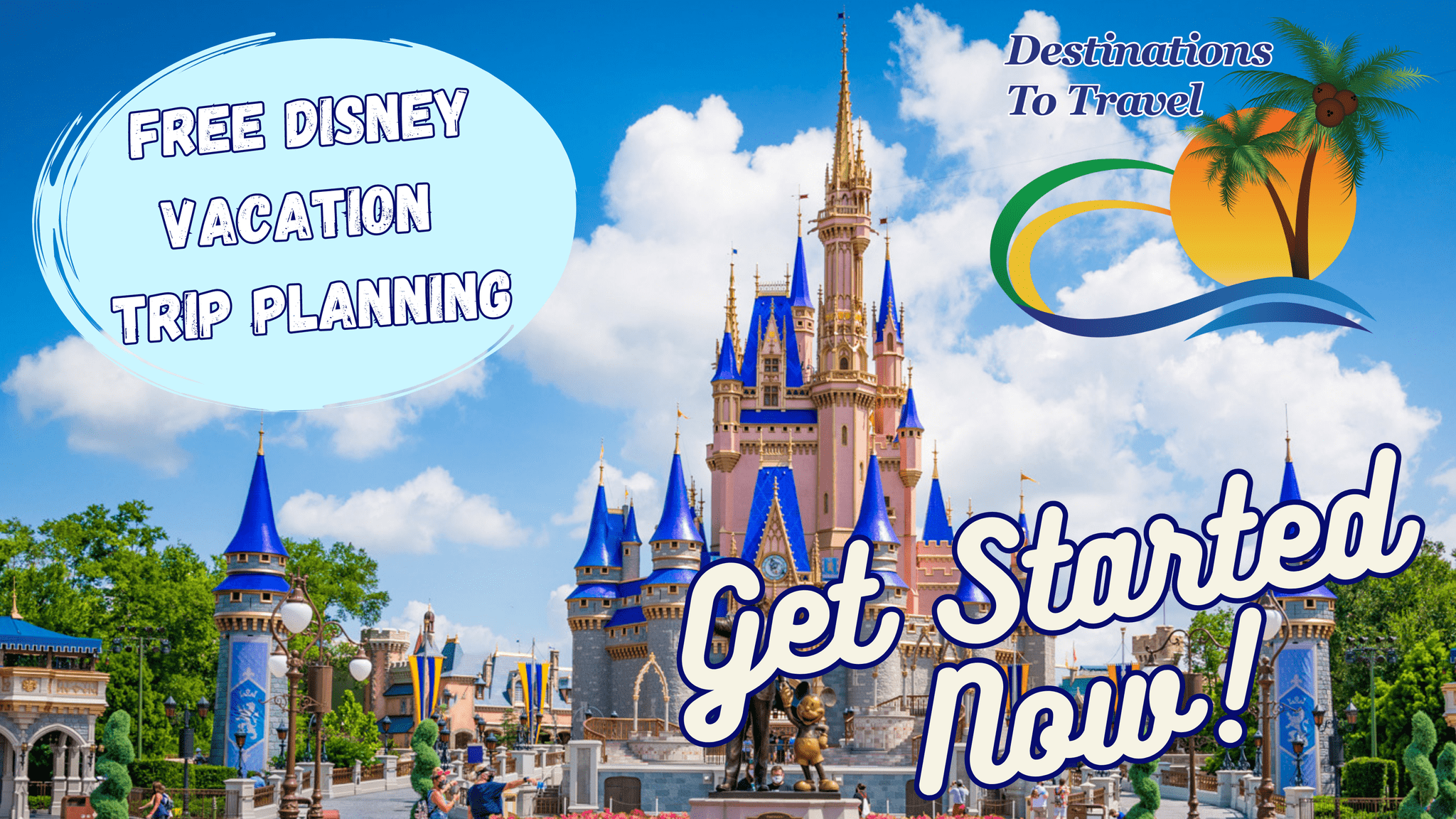 Let our friends at Destinations to Travel help you book your next Disney Vacation. They are the preferred Travel Agency of Chip and Company and Disney Addicts, and who we use ourselves.
Get started Now for your FREE No Obligation Quote.
Book With our friends at Destinations to Travel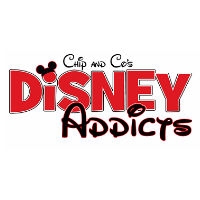 Latest posts by Disney Addicts Past Writers and Friends
(see all)