Hurricane Season is inevitable in Florida, but what happens when you already have your trip planned?  Here are some tips to survive Hurricane Season at WDW.
Let me first start off saying, there is no bad time to plan a trip to Disney, however, it is crucial to plan ahead for what season you are visiting Walt Disney World.  Vacationing during the warmer months more than likely comes with rain, which P.S. usually means lower crowds so don't be afraid of the rain!  Hurricane Season at WDW begins June 1st and ends November 30th lasting approximately 183 days and peaking in August and September.
The chances of you having a completely ruined trip at Walt Disney World is pretty slim, but you could endure modified park hours, or worst case scenario, park closures.  However, that doesn't mean you shouldn't take the hurricane season at WDW seriously, you should always be prepared in advanced by considering these following tips.
Cancellation Policy.  One of the first steps in being prepared for hurricane season at WDW is to know your cancellation policy.  Unless there is a mandatory evacuation notice issued by state officials, the decision of travel falls on the vacationer.  If you have booked your vacation package through the Walt Disney Company you do have an option to cancel your trip without any penalty fees incurred.  Walt Disney World has issued this statement, "If a hurricane warning is issued by the national Hurricane Center for Orlando area-or your place of residence- within 7 days of your scheduled arrival date, you may call in advance to reschedule or cancel your Walt Disney Travel Company Magic Your Way vacation package and most room only reservations booked directly with Disney.  This cancellation policy does not apply to third-party suppliers, such as airlines, hotels not booked directly through Disney, car rental companies, etc."  For more frequently asked questions, click here.
Travel Insurance.  Often when you book your vacation you are asked if you are interested in travel insurance.  This is highly recommended, especially if you are traveling during hurricane season at WDW.  Best part, travel insurance is reasonably priced compared to your potential losses.
Walt Disney World Hurricane procedure.  Disney has an elaborate and thorough procedure to ensure the safety for all guests.  In fact, in 2009 the NOAA issued the Walt Disney World Resort as a storm ready designation.  This means you are in great hands! When the parks close during a hurricane and guests are asked to shelter at their resort, the cast members provide plenty of resort activities to take your mind off what is happening outside.  Guests can enjoy lobby games, character meet and greets, movie marathons and more!  In addition, Disney provides an organized food system ensuring each and every guest is served their proper meals and snacks.  Cast members have many protocols they are required to follow if a hurricane were to come directly at Disney to keep everyone safe, but in the meantime, stay away from all windows, fill your bathtub full of water, remain calm, and follow the instructions provided by the resort.
Do you have any additional advice for our readers from first-hand experience?  Our readers would love to know any advice you may have to help make their stay during hurricane season at WDW easier if they were to encounter a hurricane.
Ready to experience Disney?!  Well, pack your bags and get ready! As an agent that specializes in Disney Destinations, Universal Resort and more, and the official travel partner for Chip and Co, I can help you begin your journey.  Just click the Key to the World Travel Picture, email me at Jessica.jones@keytotheworldtravel.com, follow me on Facebook or fill out the form below for a free no-obligation quote!
---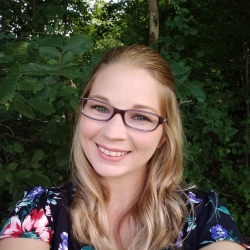 Latest posts by Jessica Jones
(see all)