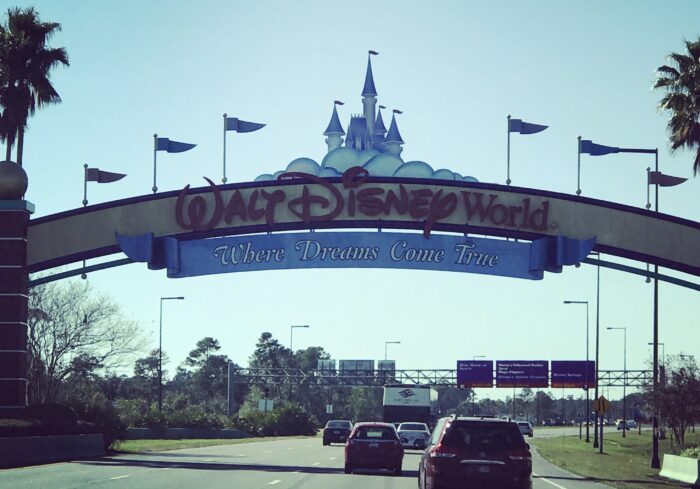 Planning the details of your Walt Disney World vacation is one of the best parts of the trip! Many aspects of your vacation, such as sit down dining and FastPasses, work best when booked as soon as possible, so once you get your dates finalized, it's important to decide which park you want to visit each day. Crowd levels vary significantly based on the time of year that you visit, but in general, there are days that work better to visit certain parks than others.
In general, if you are trying to avoid crowds, it's a good idea to schedule your visits for weekdays. Tuesday – Thursday see the lowest crowds, so if you are planning a quick trip, those are good days to schedule your in park visits.
If you are staying on property at a Disney World resort, I'm going to recommend that you avoid any park that is offering morning Extra Magic Hours. Why would I recommend that you avoid using this perk of staying on property? The first couple of hours in the morning at any of the parks has the least crowds and is a great time to knock out some popular rides without needing to have a FastPass. Morning Extra Magic Hours drive additional traffic to the parks from the resort guests and you will have higher crowds from the very start of your day. If your park of choice has evening Extra Magic Hours, this shouldn't have much of an impact on your crowd levels if you can arrive first thing in the morning.
Let's dig into each park a little further, sharing some recommendations specific to each.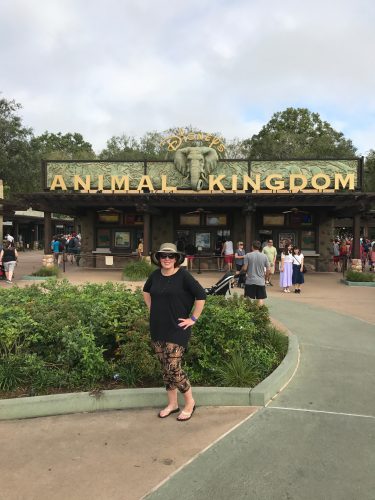 Animal Kingdom
Animal Kingdom park is the largest of all the Disney World theme parks and absorbs crowds fairly well. With the popularity of Pandora, there has been a significant surge in crowd levels since that section opened. Monday or Thursday would be a great day to visit Animal Kingdom, and if you need to make your visit on the weekend, Saturday would be a fine choice for this park.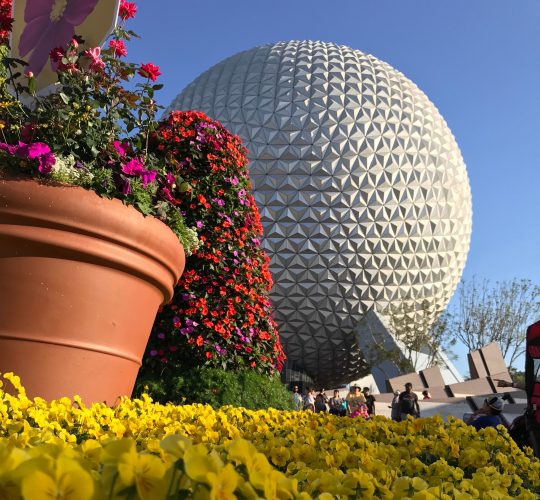 Epcot
Epcot crowds have gotten lower as other parks like Hollywood Studios and Animal Kingdom have had high profile attraction openings over the last couple of years. With Epcot, it's important to be mindful of the special events that are taking place during your visit such as the Food and Wine Festival or Flower and Garden Festival. This park is also quite large and even on crowded days, Future World, in particular, doesn't feel that crowded. World Showcase, on the other hand, can get quite congested, particularly in the evenings, as it is a popular place to grab a drink or snack and have a stroll through the countries. Epcot is a great place to visit on Monday, Tuesday and Wednesday. On the weekend, I would recommend Sunday for a visit to Epcot.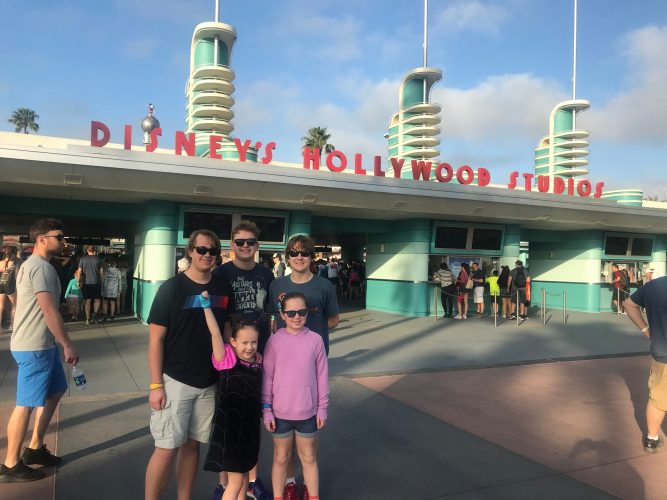 Hollywood Studios
Hollywood Studios is the third largest Disney World theme park, and with the recent opening of Toy Story Land, this little gem has become very popular. In addition to avoiding this park on days with morning Extra Magic Hours, keep an eye out for Early Morning Magic events here too. These special ticketed events are very popular and allow guests to experience Toy Story Land from 7:30 AM  – 9 AM on certain days, and I would recommend avoiding Hollywood Studios on these days as well. Wednesday and Friday are good choices for Hollywood Studios, Saturday is a decent choice for a weekend visit if a weekday doesn't work.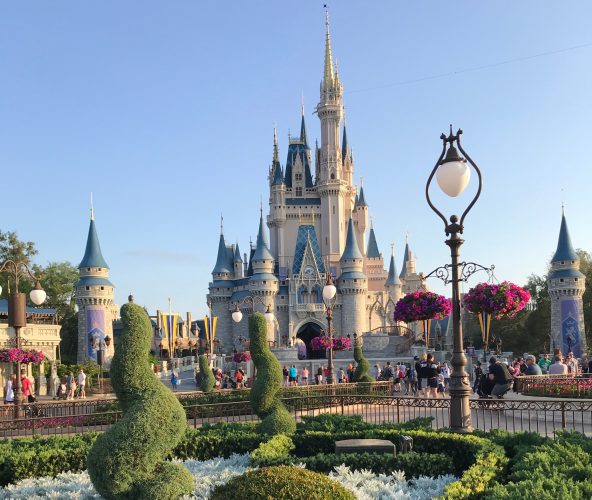 Magic Kingdom
Magic Kingdom is the smallest of all four Disney World parks and you can definitely feel the crowds here on busy days. Tuesday and Thursday are a great choice for visiting Magic Kingdom, as other guests arriving on Sunday or departing on Saturday choose to bookend their visit with a stop at this iconic park. If you need to schedule your Magic Kingdom day for a weekend, choose Sunday.
Regardless of how you decide to schedule your park visits, it's good to be prepared for the unexpected when it comes to crowd levels. Be sure to book those Advanced Dining Reservations and FastPasses as soon as you can, and arrive with at least an outline of how you want to spend your park day and then just relax and enjoy the magic.
Ready to book your next Walt Disney World vacation? As an agent with Chip & Co's official travel partner, Key to the World Travel, I would love to help with your first, or next, Walt Disney World, Disney Cruise Line or Disneyland vacation! Email me at missy.graner@keytotheworldtravel.com or simply fill out the quote request below. And be sure to follow me on Facebook and Instagram.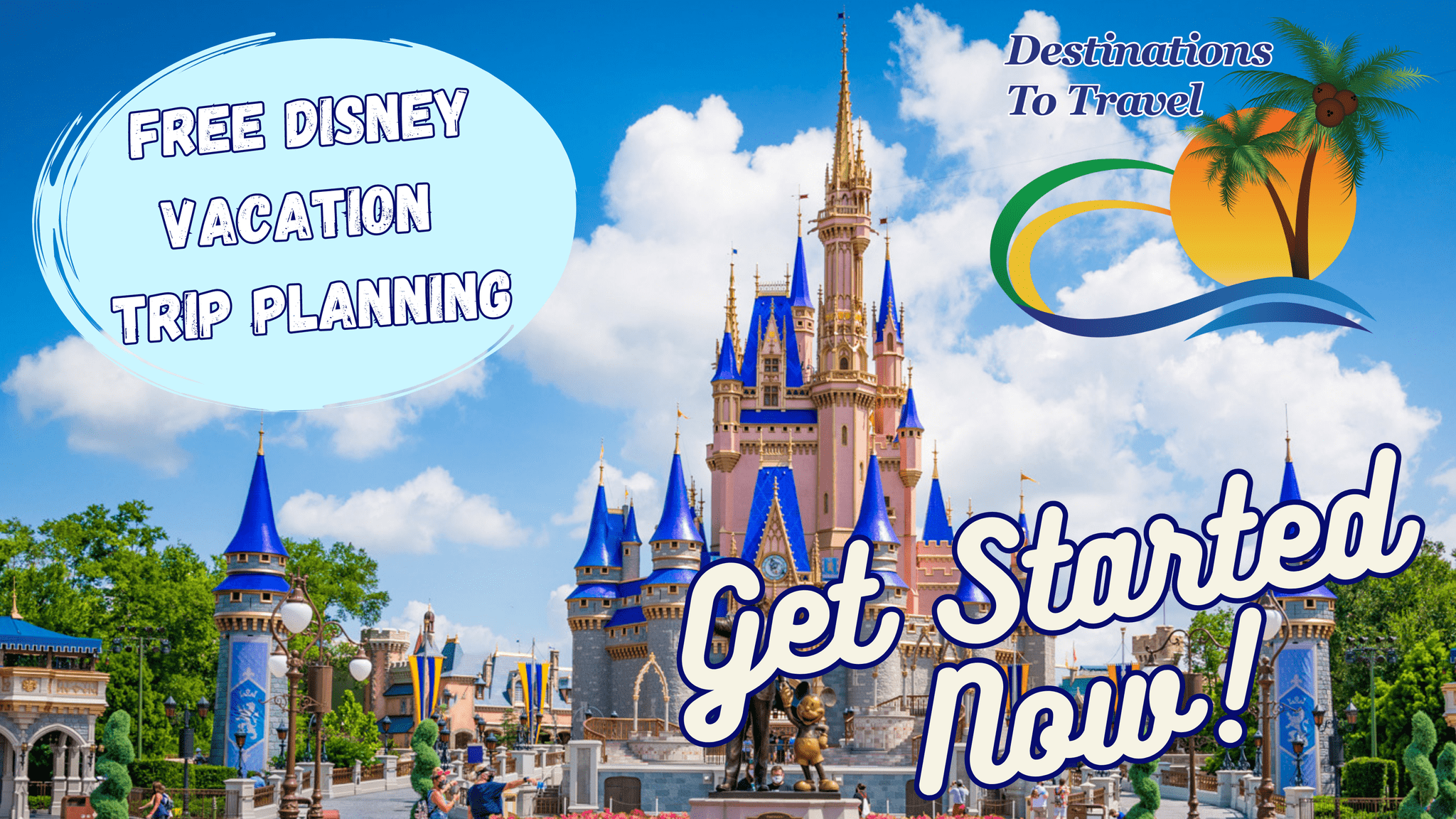 Let our friends at Destinations to Travel help you book your next Disney Vacation. They are the preferred Travel Agency of Chip and Company and Disney Addicts, and who we use ourselves.
Get started Now for your FREE No Obligation Quote.
Book With our friends at Destinations to Travel
Latest posts by Missy Graner
(see all)