We may be mid-way through the season but the Summer thrills just keep on coming.  If you're new to Disney or if it's been a while since you last graced it's gates, you'll find that a whole slew of exciting things happening at Walt Disney World Resort.   Here's a rundown of Disney's summer offerings to keep you in the know.
Magic Kingdom
Mickey's Royal Friendship Faire – This all-singing, all-dancing stage show began wowing crowds at the foot of Magic Kingdom's iconic Cinderella's Castle this Summer.  The show features much-loved fairy-tale friends including: Mickey, Minnie, Goofy, Tiana, Prince Naveen, Rapunzel, Flynn Rider, Donald, Daisy, Anna and Elsa, in this rousing tribute to friendship. Featuring dancing, dazzling special effects and memorable songs from Tangled, Frozen and The Princess and the Frog, it's  a worthy addition to your Magic Kingdom must-dos. Guests should consult the Times Guide upon arrival at the park for a complete list of performances.
Princess Tiana moves to Princess Fairytale Hall  – With Elsa and Anna moving next door to Epcot, a spot was left vacant at this ever popular meet and greet location, Princess Fairytale Hall in Fantasyland.  Princess Tiana has vacated her spot over at Liberty Square a bid adieu to Prince Naveen to hold hold court with other much-loved princess such as Rapunzel, Cinderella and Aurora.  The princesses are available to meet during normal park hours.  Visitors can expect 40-60 minute lines mid-day so visiting early in the morning or using a Fastpass is strongly recommended.
Elena of Avalor Comes to Disney – Speaking of princesses, starting in August, Disney's first Princess inspired by Latin cultures will start appearing at the Magic Kingdom.  Lovely Elena also makes her television debut this Summer as the star of  the Disney Channel's newest series (you guessed it) "Elena of Avalor"
Epcot
Frozen Ever After – The moment Frozen fans young and old have been waiting for.  In June, Epcot's Norway Pavilion officially opened the doors of the hotly anticipated Frozen Ever After attraction.  This boat ride takes visitors on an epic tour around famous Arendelle landmarks including  Troll Valley, Queen Elsa's Ice Palace and the Bay of Arendelle .  Delight in a kingdom dramatically winterized as part of Queen Elsa's "Summer Snow Day" Celebration.  Lines for this attraction are definitely on the long-side. However, unlike most of the World Showcase attractions Frozen Ever After opens up the same time as Future World attractions at 9am.  Therefore, guests are advised to either line up early in the morning or use a Fastpass for this Frozen journey to avoid being left out in the cold.
Royal Summerhaus – Its a double dose of the Frozen sisters as Princess Anna and Queen Elsa have started greeting guests at the Royal Summerhaus their new Meet and Greet location adjacent to Frozen Ever After. This quaint cabin nestled away inside Epcot's Norway Pavilion is the perfect intimate space to meet Arendelle royalty and to pose for pictures.  Like Frozen Even After, Anna and Elsa will be on-hand to greet guests from 9am daily.
Soarin' Over the World – This much-loved Epcot headlining attraction has re-opened after a lengthy refurbishment and is again wowing crowds young and old.  Feel like a bird as this hang gliding simulation sweeps you over some of the world's most beautiful vistas from the Great Wall of China to Australia's Sydney Harbor. With new digital screens and projection units the experience will feel even more believable and the construction of a third theater for the attraction means that Soarin' can now accommodate more guests than ever. That being said, lines for this ride are still lengthy so head over to The Land Pavilion early in the morning or definitely use a Fastpass if you want to fly the skies.
Turtle Talk With Crush – Epcot's light-hearted and lovely Turtle Talk With Crush has long been a fan favorite as everyone's favorite sea turtle swims up to the 'human tank" for a bit of banter with the guests.  With the recent popularity of Pixar's spectacular "Finding Dory",  Crush has decided to bring along some of his favorite friends from the sequel for a visit.  Stop by. You never know who will turn up to say "Hello."
Animal Kingdom – Disney's Animal Kingdom goes nocturnal with park hours now extended until 11:00pm each night to make way for a series of fantastic new evening events including:
The nightly awakening of the Tree of Life.- As the sun sets watch this massive Disney landmark come to life complete with animal spirits and fireflies in a series of colorful, enchanting and wonderful stories.
Kiliminjaro Nighttime Safaris – Guests can witness for the first time, the nighttime behavior of Animal Kingdom's savanna inhabitants, overhear their evening vocalizations and experience this headlining attraction as you've never seen it before.
Harambe Wildlife Parti – A favorite Animal Kingdom hangout, Harambe Marketplace springs to life in this African inspired street festival.  Guests will be able to Parti the night away with musical performances, dazzling entertainment and even acrobats. This nightly celebration takes place each evening from 5pm -10pm.
Discovery Island Carnivale– Hosted by the Viva Gaia Street Band, visitors to Animal Kingdom won't want to miss this celebration as dancers, stilt walkers, and musicians take their inspiration from the creatures of sea, land and air in this celebration of the night and nature set to Latin rhythms. The Carnival kicks off several times nightly on Discovery Island.  Guests should consult the Times Guide upon arriving at the parks for further details.
Tiffins Restaurant and Nomad Lounge– Animal Kingdom just got its newest eatery and watering hole  Guests can indulge in an exotic, globetrotting menu including such delights as Lobster Popcorn Thai Curry Soup, Blackeyed Pea Fritters, Berber-spiced Lamb Chops and dessert specialty Calamansi Mousse.  Neighboring Nomad Lounge serves up drinks from around the such as specialty martinis, apple ice wine and tasty bites like Indian Butter Chicken Wings. Advanced dining reservations for Tiffins can be made online via My Disney Experience or at 407-WDW-DINE.  Those on the dining plan should note that having a meal here will set you back 2 Table Service credits.
The Jungle Book: Alive with Magic. Be carried away by the sights and sounds of The Jungle Book in this Indian-inspired nighttime water pageant.  Music, colorful performers and special effects combine to take us an epic journey as we follow Mowgli's jungle adventures.  Performances take place nightly along the river of Discovery Island.  Guests should consult the Times Guide upon arriving at the parks for specific show times.
The Jungle Book: Alive with Magic Dining Package:  Those wanting a good view for Mowgli's nighttime event might want to consider The Jungle Book: Alive with Magic Dining Package.  Similar to the the Fantasmic! Dining Package over at Hollywood Studios, guests making reservations at either Tusker House or Tiffins Restaurant as part of the package and will receive reserved seating for the nighttime show. Tusker House serves breakfast, lunch or dinner under the plan with prices ranging from $37-$49 for adults and $23-$30 for children ages 3-9.  Those on the dining plan could also use 1 table service dining credit.  Tiffins will be available for lunch and dinner with prices set at $67 for adults and $32 for children (3-9). Those on the dining plan would need to use 2 table service credits.  Guests can make advanced dining reservations through My Disney Experience or at 407-WDW-DINE.
Hollywood Studios
Star Wars: A Galactic Spectacular – Guests to Hollywood Studios this Summer can expect an evening event that combines fireworks, pyrotechnics, and video projections onto Grauman's Chinese Theatre and neighboring buildings representing iconic Star Wars landscapes such as the twin suns of Tatooine, a droid battle field and the trench of the Death Star.  The extravaganza is set to John Williams' amazing score from the original movie as well as new pieces from The Force Awakens. The highlight of the show is a tower of fire and giant spotlights that are designed to replicate a giant lightsaber in the night sky. Guests should consult the Times Guide upon entering the parks for a list of evening performances.
Star Wars a Galaxy Far, Far Away – Those not content to wait until evening for their Star Wars dose won't want to miss this live stage show that re-calls memorable moments for the Star Wars saga.  The performances feature vignettes from popular character including Kylo Ren, Chewbacca, Darth Vader and Darth Maul.  Performance take place throughout the day  Guests should consult the Times Guide for a detailed listing.
Jedi Training Trials of the Temple – Have your little ones schooled in the ways of the Force with the re-imagined Jedi Training Academy.  This experience promises to be as much fun as the original and has been updated to include experiences and characters drawn for the The Force Awakens. Sign-ups occur each morning for times throughout the day.  It is suggested that visitors arrive before park opening to secure their places and head directly to the Indiana Jones Adventure Outpost once the parks are open to sign-up.
Guests at Hollywood Studios will also want to try out a bevy of delicious dishes available at Hollywood Studios' Echo Lake Eats. This new dining destination will play host to kiosks catering to all ages and tastes including:
Bocadas del Lago Nachos y Empanadas– Serving up amazing South of the border cuisine including Chili Cheese Nachos, Beef Empanadas and Dolce de Leche Cookies
Sliders to the Stars – Sliders done Disney style with a wide range of fillings including pulled beef brisket with arugula, and pickled onions or a chicken, coleslaw and chipotle slider just to name a few.
Hollywood Waffles of Fame– This Echo Lake kiosk will quickly become the stuff of legend with waffle sandwiches designed to dazzle like the Shaved Turkey and Gouda Waffle featuring mixed greens, bacon, tomato and herb-cheese pesto.
Blizzard Beach
Frozen Games – Frozen fever expands to the water parks this summer as Disney's Blizzard Beach plays host to the Frozen Games. Hosted by Olaf and Kristoff, guests will need to pick sides in this action-packed competition offering a range of events from ice pail relays and slide races to a snowball toss and ski-pole limbo contests.  Opening and closing ceremonies will be held each day featuring our favorite Frozen friends.  The event runs daily from May 27 – August 21, 2016.
Guests visiting the Walt Disney World Resort this Summer will also want to be sure to pay a visit to the newly expanded Disney Springs.  There you'll find over 30 new vendors and a range of culinary offerings from gourmet restaurants and delightful pastry shops to an amazing array of food carts and kiosks.  Head over to Disney's shopping, entertainment and dining district and make a night of it!
There's never been a better time to enjoy all the Disney parks have to offer.  From exciting new nighttime spectacles, star attractions, amazing new dining options and experiences designed for the Jungle Book, Frozen, and Star Wars fans in all of us, don't miss your opportunity to usher in a new era in the history of Disney's theme parks.
Do all these openings have you wanting to head to the magic? Fill out our form below and get your FREE quote.
If you're planning a visit to the parks in 2016 then why not consider booking with an Authorized Disney Vacation Planner?  As an agent with MickeyTravels, I can find your perfect package, make dining and fastpass reservations and share tips and tricks to make your days at the parks a breeze. Best of all, my services are absolutely FREE! Get in touch at 1.800.801.4025, mroden@mickeytravels.com or follow along on Facebook.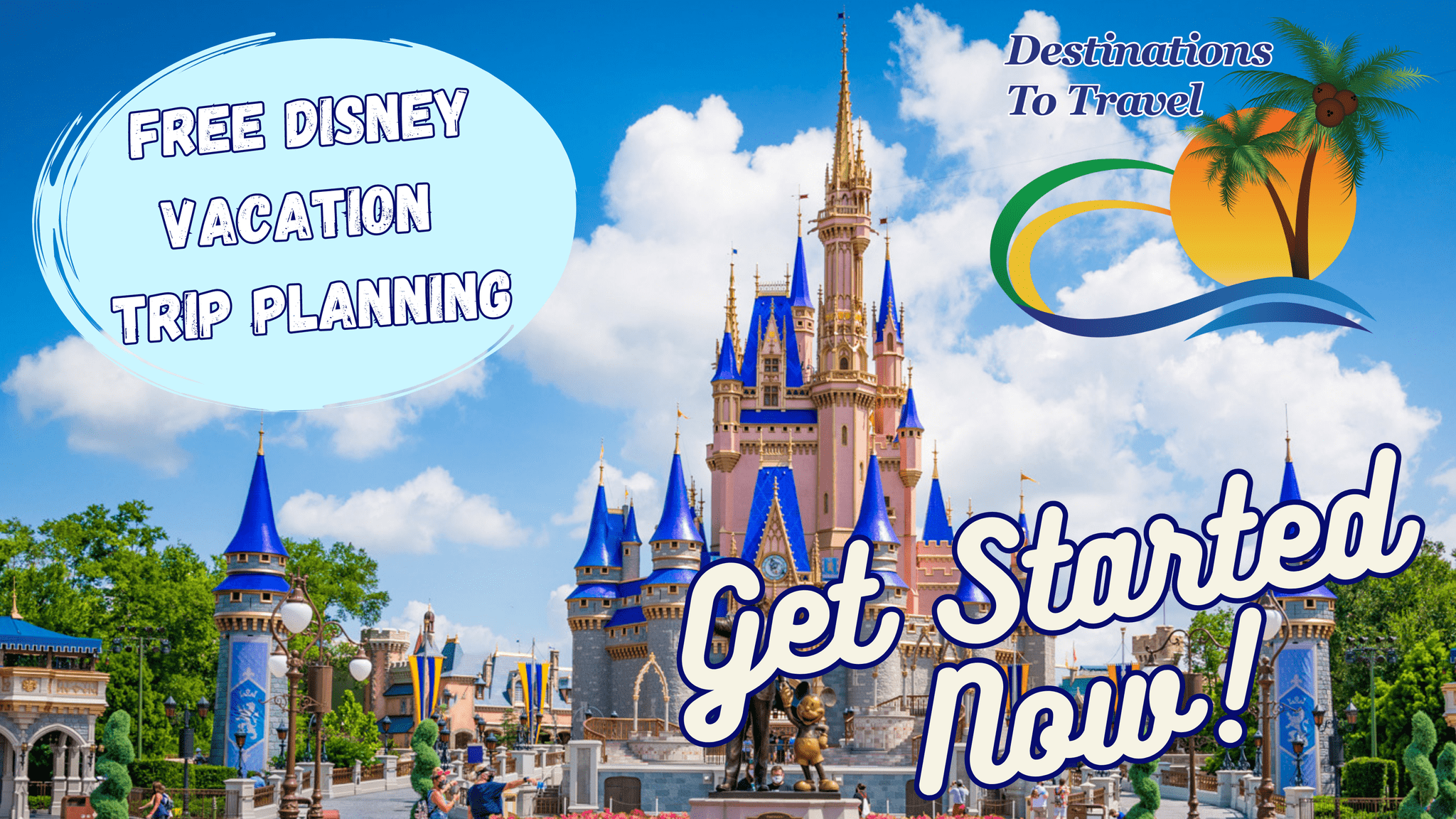 Let our friends at Destinations to Travel help you book your next Disney Vacation. They are the preferred Travel Agency of Chip and Company and Disney Addicts, and who we use ourselves.
Get started Now for your FREE No Obligation Quote.
Book With our friends at Destinations to Travel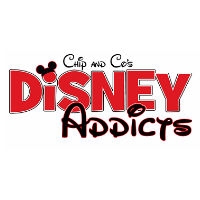 Latest posts by Disney Addicts Past Writers and Friends
(see all)