I'm sure you have heard with the new Fast Pass+ service at Disney you can start your day with up to 3 FP+ experiences per theme park, per day, and I know you have heard about the movie "Frozen" that is sweeping the nation. The love for Anna and Elsa are filling the hearts of children and adults around the world. The meet and greet at Walt Disney World's Magic Kingdom is one of the most popular at the park right now. Everyone and their mom(or dad) are trying to add this Fast Pass to their itinerary on vacation since the stand by line has been up to a 5 hour wait. Good news is, Anna and Elsa have a Fast Pass to bypass the stand by. Bad news is, getting them isn't so easy.
You can start your day with up to 3 Fast Pass+ experiences for a theme park, per day. When you purchase just your tickets in advance you can book your Fast Passes up to 30 days prior to the date. If you purchased your tickets and are also staying at a on-site Disney Property, you can book your Fast Passes up to 60 days prior to your Check in date for your whole vacation. So hopefully knowing that, you will have a chance to snag up that Fast Pass, and save some waiting on your trip.
However, if you're planning a last minute trip or just didn't get to beat everyone to it, I have a few tips for you. Unfortunately some people have to cancel their magical vacations and the reservations and Fast Passes along with it. So keep checking!! Up until the day you go, give it a shot. Still no luck? When you are visiting the Magic Kingdom on your vacation, go when the park opens for rope drop. Not only will the show bring a tear of joy to your eye, but you can head straight over to Princess Fairytale Hall and try to beat the crowd. Now, if you had a late night or couldn't find your Disney bounding outfit, there is one last chance. Go during one of the main events, like the Festival of Fantasy parade. While everyone is standing and watching it you can go and try to wait in a short(er) stand by line. Not the best scenario, but maybe your little princess just HAS to ask Anna and Elsa if they want to build a snowman, or their trip is ruined. Hope this helped, and good luck!
My name is Jamie. I'm a writer for Chip & Co and an Independent Travel Agent with their preferred travel agency, World of Magic Travel. If you need help planning (or getting certain Fast Passes) for your upcoming vacation, I would love to help you.Contact me at Jamieporter@worldofmagictravel.com
---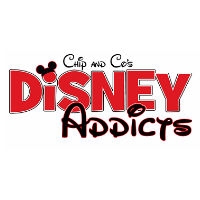 Latest posts by Disney Addicts Past Writers and Friends
(see all)