With the Season of Giving upon us, it's important to remember that we are about to enter one of the most crowded and hectic times at Walt Disney World.  If you've visited Disney World more than once, it's likely that you've had one of those pixie dust moments that your family still talks about.  By this, I mean that moment where a Cast Member or another visitor went out of their way to make you feel extra special during your visit.  Remember how wonderful it made you feel? With the Holiday Season upon us, here are some suggestions on how you can spread a little Disney Christmas Cheer during your visit.
1.  Pass on that Mickey Balloon – They cost an arm and a leg, and they don't travel well but chances are if you've visited Walt Disney World with small children you've been suckered into getting a Mickey balloon at some point.  If you know that you can't take it on the plane or it won't fit in the car, why not pass it on to a new family and brighten their day.  I've seen families checking out, give their treasured balloons to those checking in and the looks on the faces of the family just are nothing but smiles. What a wonderful note to end/start on!
2. Hand out "Thank You" Cards to Cast Members – Imagine how you feel when the crowds tend to get a bit packed. Now put yourself in the shoes of Disney's hard-working Cast Members who are constantly going above and beyond to make your vacation as magical as possible.  Their day can be a flurry of different guests, personalities and I'm sure complaints.  Keep this in mind when during your next visit a Cast Member goes above and beyond for you and why not go out of your way to do a little something special for them? One of the ways my daughter and I get excited about our Disney trips are by making Cast Member thank you cards.  We decorate a few notecards and bring them with us.   If we meet someone that works for Disney that helps make a moment extra magical for us- we surprise them with a little note.  So often we only feedback when its a complaint.  This is a nice way to show our kids the flipside!
3. Hand out Glow Sticks and Bracelets During Nighttime Shows – One of the money saving tips that I'm constantly passing on to clients is to buy cheap glowsticks and other glow-in-the-dark items at the Dollar Store or in the Target Dollar Bin rather than paying high prices from the vendors during the nighttime show or fireworks displays at Disney.  On a recent visit, a guest sitting next to me took this one step further.  Her and her children brought extra glowsticks and bracelets and handed them out to kids in the crowd to pass on an extra little bit of nighttime magic.  As she said,  they cost next to nothing but bring a lot of happiness.
4. Give Up Your Resort Bus Seat To Those Who May Need It More – I've spent most of my life commuting to and from large cities and one of the things that always impressed me is people's willingness to give up their bus or subway seats for those in need. It makes a holiday that much more magical when its a courtesy you see extended to guests on the Disney Resort buses at the end of a long theme park day.  If its standing room only and you see a mother struggling with a kid in her arms, give up your seat if you can. If a kid is falling asleep and can't stand,  make some room for them.  Everyone is tired with achy feet and dying to get back to the resort…but it's a simple kindness that can make a big difference at the end of a long day.
5.  Pass On Your Sorcerers of the Magic Kingdom Cards –  For those that don't know, Sorcerers of the Magic Kingdom is an interactive card game that takes guests throughout the theme park in search of magical portholes to thwart the attempts of Disney Villains to take over the Magic Kingdom.  If you've picked up a starter deck or special collectors cards at the Fire House on Main Street and won't be using them anymore, pass them on to players who will.  For regular Disney-goers, part of the fun is creating a card collection.  Its a simple and FREE way to share a bit of Disney Magic.  Just look for guests playing at one of the portholes and pay it forward.
6. Carry a Tray for Someone With Their Hands Full –  I'm a single mom and the one aspect that I find the most difficult to manage during our Disney trips is quick service dining.  Most of us parents are already bogged down with souvenirs, bags, clothes etc. that the thought of carrying trays heaving with food on top of it can often be a breaking point.  If you have hands to spare and see another guest struggling, take 30 seconds out of your meal, to help them get to a table.  It's those little moments that mean so much! – Trust me.
7. Do Something Special For Mousekeeping – It's so wonderful to come back after a long theme park day and into a room that truly feels like your home away from home.  A lot of this is due in part to the hard work of your mousekeeping team.  I get asked a lot about tipping for housekeeping and my advice is if you can – absolutely do it!  A great way to do this is by making some special mousekeeping envelops before you head out for your trip.  Pinterest is filled with fun templates that you can print out in a flash.  Make one up for each day of your trip and leave them for your Mousekeeper each morning before you head to the parks.  For more information on tipping check out this article.
8. Share Those Leftover Dining Credits – If you're checking out of your Walt Disney World resort and find that you have a lot of unused dining credits, don't let them go to waste.  Rather, use them to spread a bit of Disney love.  You can convert unused Quick Service Credits into three Snack Credits.  You can then use them to buy non-perishable treats that you can take home to family or friends or as a thank you to dog-walkers or housesitters.  Or, there have been times, where my family has used these credits to buy a breakfast for a family paying out of pocket on our check-out day!  I would much rather make someone's day with free breakfast than let them go to waste!
9. Ask a Little Prince or Princess for an Autograph- A huge part of the fun when you are little and visiting Disney is dressing the part and pretending you are playing a role in this whimsical magical world.  Now that my daughter is older, she's not so much into dressing the part, but she will find children who are and loves to walk up to them, address them by the character they're pretending to be and ask them for an autograph.  It doesn't matter that most of them can't write.  The look on their faces when they think you've mistaken them for Elsa, or Minnie Mouse is nothing short of priceless!
10. Buy Someone a Starbucks – For most of us parents, a morning Starbucks at Disney World is absolutely imperative for our survival.  I can't think of anything you can do to make a parent's day more magical than to buy them their morning coffee.  At some point during your next Disney visit, tell the Cast Member who waits on you at Starbucks that you'd like to buy the coffee for the person behind you and get the day off to a magical start for both of you!
These are just a few of the many ways that you can spread a little Disney magic during your next visit to the Mouse.  We hope, when it comes to your vacation, you'll give at least one a try!
Click here for your FREE no obligation quote!
Are you planning on hitting the parks this holiday? There still plenty of great rates and package options available.  Fill out our form and get your FREE quote.
Why not consider working with an Authorized Disney Vacation Planner?  As an agent with MickeyTravels, I can help you get the best discounts for your Disney World vacation package, assist with making dining, Fastpass and Christmas Party reservations and can even help you plan an itinerary filled with extra special Christmas touches. Best of all my services are absolutely FREE! Contact me at 1.800.801.4025 via email at mroden@mickeytravels.com or on Facebook and let's get planning!
Images copyright Disney.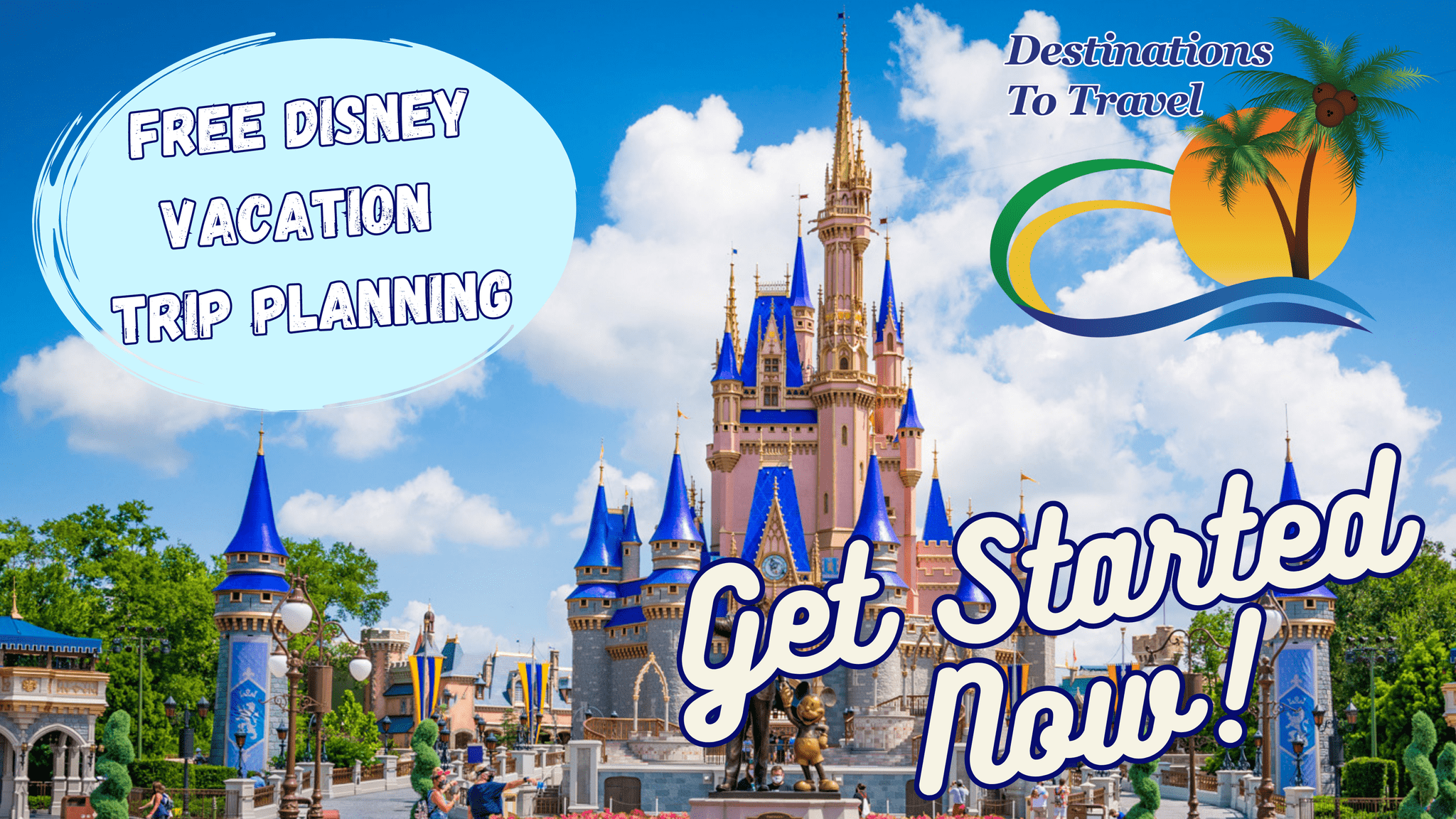 Let our friends at Destinations to Travel help you book your next Disney Vacation. They are the preferred Travel Agency of Chip and Company and Disney Addicts, and who we use ourselves.
Get started Now for your FREE No Obligation Quote.
Book With our friends at Destinations to Travel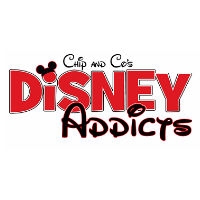 Latest posts by Disney Addicts Past Writers and Friends
(see all)