With the end of the year quickly approaching, many families are starting to set their sights on a 2018 Walt Disney World getaway. Therefore, it's not surprising that we are getting a lot of emails asking us when discounts might be available in 2018.  To help you with your 2018 vacation plans, here's the lowdown on current 2018 discounts as well as projections on other discounts that may be heading your way for the year ahead. For those looking to get a jumpstart on the savings head to the bottom of this article for a Disney Addicts exclusive promotion.
Discounts Currently on Offer: Disney released its first round of 2018 discounts in Early October.  This included a Play, Stay and Dine Package Offer as well as a room discount.  The good news is that these discounts are on offer until December 22, 2017. The bad news is that both offers are incredibly limited and may not be available for many resorts or dates.  However for those with travel plans during the first few months of the year, here's what to be on the lookout for.
Disney's Play, Stay and Dine Package: Only a limited amount of packages were released under this offer and pickings are pretty slim, but if you do manage to nab it, you'll be eligible for savings of us to $500 on a 5-night/6-day package including resort, park tickets and dining plan. Savings are reflective of a family of four and guests must be staying at an eligible Walt Disney World resorts.
The offer is valid for stays between January 1 – March 10, 2018, for guests booking before December 22, 2017.
The discount is highest for those staying at the Deluxe Villa, Deluxe and Moderate resort levels and comes out as slightly less for those looking to stay in the Value Category.
The following resorts are excluded from the offer: 
Campsites at Disney's Fort Wilderness Resort and Campground
3-bedroom villas
The Villas at Disney's Grand Floridian Resort & Spa
Bay Lake Tower at Disney's Contemporary Resort
Disney's Art of Animation Resort – The Little Mermaid Standard Room
Disney's All-Star Movies Resort
Copper Creek Villas & Cabins at Disney's Wilderness Lodge – Cabins
Disney's Port Orleans Resort – French Quarter
The offer is valid for stays of between 3 and 14 nights and cannot be combined with any other discounts.
25% Off Room Only Discount: For guests looking for some savings without the Disney Dining Plan, this offer may provide the better value.  The discount is valid for guests travelling between January 1 – April 14, 2018, if you book before January 2, 2018. This Room Only discount is staggered depending on resort category with guests staying at a Disney Deluxe or Deluxe Villa Resort receiving savings of up to 25%. Guest choosing a Moderate Resort can save up to 20% and those at a Value Resort up to $15%. Again the discount has very limited availability and the offer is not available at the following:
Campsites at Disney's Fort Wilderness Resort and Campground
3-bedroom villas
The Villas at Disney's Grand Floridian Resort & Spa
Bungalows at Disney's Polynesian Villas and Bungalows
Bay Lake Tower at Disney's Contemporary Resort
Disney's Art of Animation Resort – The Little Mermaid Standard Room
Copper Creek Villas & Cabins at Disney's Wilderness Lodge – Cabins
The offer is valid for most days between January 1 – April 14, 2018 or on most Sunday – Thursday stays between January 3 – February 17, 2018.
Want to check availability for either of 2018 offers above? Head to the bottom of the page to find out how you can get your FREE Quote and FREE Gift.
What if I'm planning a visit later in 2018? Does this mean I won't get a discount? Not at all.   Historically, the discounts Disney World offers each year and the time of year they are offered has been relatively consistent.  Looking back over the past year may offer 2018 planners an indication of when discounts are more likely to be offered. However, I need to be clear that there is no guarantee that Disney will run the same discounts year on year or that promotions like Free Dining are a given.   Here's a look back at what discounts were offered in 2017 and may still be coming up for 2018.
Discounts for January – June 2017
10 – 25% off Room Discount Offer. On sale after Christmas 2016 through to the end of March 2017 for travel dates between February 20, 2017 and June 10, 2017.  This was a room-only discount with savings between 10- 25% depending on the resort category.
Summer Discounts for May – August 2017
Free Quick Service Meal Package.  On-sale dates were December 28, 2016  through February 12, 2017 for stays starting May 30th thru August 24, 2017. The package offered 1 free Quick Service meal a day per person. Visitors over 4th of July weekend were not eligible for the discount.
Summer Room Discount Offer.  Released on March 17, 2017 and bookable through July 14, 2017,  Disney offered an Enchanted discount for stays from May 28th thru until August 31, 2017.  The discount offered 15- 25% off accommodation depending on where you stay.  The higher the resort category the greater the discount.
Fall Discounts August – December 2017
Fall Room Discount Offer.  On April 24, 2017 Disney released 2 promotions for the latter half 2017.  The first was a 15 – 30% room discount offer. The discount was good on vacations running from August 1st – October 1st, 2017 and was bookable until August 31st, 2017.  As with previous room discounts, the percentage of savings was greater the higher your resort category with Deluxe Resorts offering a larger discount than Values.
Fall Free Dining Promotion.  Disney's most-anticipated discount each year, the Free Dining offer was launched on April 24, 2017 for dates between August 21st and December 23rd, 2017.  There are typically quite a lot of terms and conditions attached to this offer.  For instance, this year there were several blackout dates (including the entire month of October) and in order to qualify visitors had to add on the more expensive Park Hopper or Park Hopper Plus ticket options to their package.  Those who qualified that were staying at a Value or Moderate category got the Quick Service Dining Plan. Those who stayed at a Deluxe Resort qualified for the regular Disney Dining Plan. However, guests hoping to score a FREE dining promotion in 2018 should note that restrictions were so tight this year that many are speculating that the promotion may not return in 2018 or be extremely limited.
How can I be sure I'm getting the best discounts? A great way to nab discounts as they become available is to work with a Disney-focused Travel Agent. Most agencies offer a discount monitoring service and will apply any eligible discounts directly to your packages even after you've booked.  They will also compare discounts to make sure that you are always getting the best savings. Fill out our form below to get started.
Book your stay with Melissa at Disney Addicts and get a complimentary Disney gift card! As Travel Writer for Disney Addicts, I want my readers to get a jumpstart on the best savings. That's why I'll throw in a Disney Gift Card when booking your 2018 Walt Disney World Discount through me.  At the time of booking just mention DISNEYADDICTS25 and start saving!*
Click here for your FREE no obligation quote!
Find articles like this helpful? Then why not consider booking your next Disney holiday with an Authorized Disney Vacation Planner? As an agent with MickeyTravels, I can help you plot out your perfect holiday, work with you to come up with unique ways to make your holiday truly your own, and make sure that you are always getting the best deals and discounts (even after you've booked.)  Best of all my services are absolutely FREE.  Get in touch at 1.800.801.4025 via email at mroden@mickeytravels.com or follow along on Facebook. 
Image copyright Disney.
*Gift Card dollar amounts will be based on the total value of package booked. Gift cards will be distributed at the time of final payment. One gift card will be allocated per room.  The gift card offer is only available to those booking through Melissa Roden at MickeyTravels and not via other writers at Chip and Co. and Disney Addicts or other MickeyTravels agents.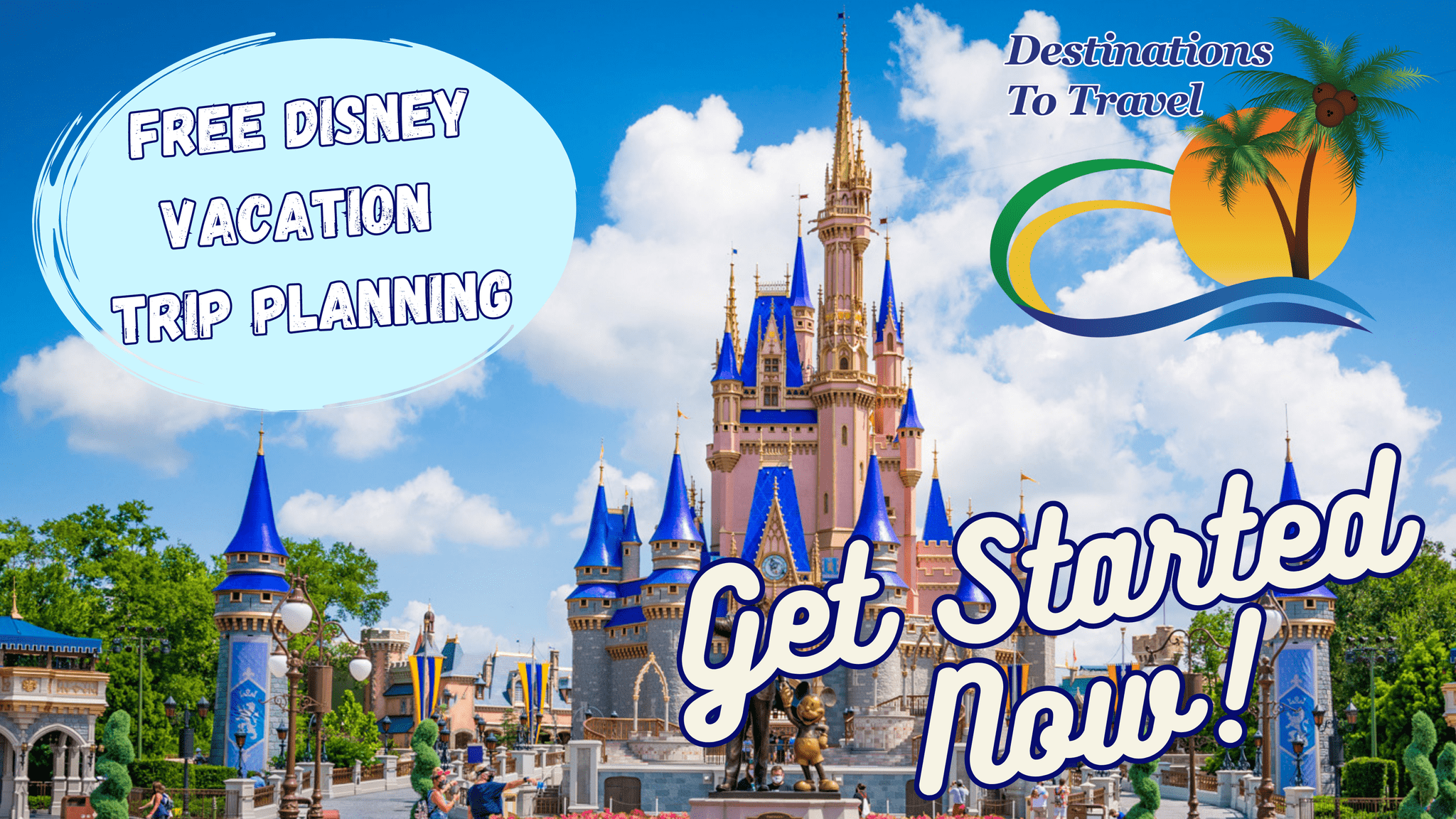 Let our friends at Destinations to Travel help you book your next Disney Vacation. They are the preferred Travel Agency of Chip and Company and Disney Addicts, and who we use ourselves.
Get started Now for your FREE No Obligation Quote.
Book With our friends at Destinations to Travel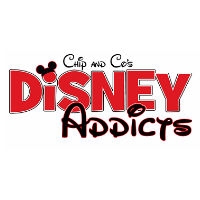 Latest posts by Disney Addicts Past Writers and Friends
(see all)