There are so many amazing watering holes at Walt Disney World that knowing where to go to get that beverage with a buzz can be a bit tricky. Though we certainly haven't tried every cocktail to be found at Disney, we've tried enough to have some clear favorites! With that in mind, we've compiled a list of 12 of our favorite Walt Disney World libations.  Be sure to give one (or two, or three) a try during your next visit to the Mouse!
1. The Shrunken Zombie Head – Trader Sam's Grog Grotto- Disney's Polynesian Village Resort: If you're serious about cocktails then this tiki bar located at the Polynesian is the place to be.  The location offers an amazing bit of Disney theatricality and Imagineering with some darn good drinks.  You can't go wrong with most of the drinks on the menu but one of the ones we constantly go back to is the Shrunken Zombie Head. It's a rum lovers dream and features Gosling's 151 Black Seal Rum, Appleton Estate Reserve Rum, Bacardi 8 year Rum and a mix of Tropical Juices, Falernum and Cinnamon.  What could make this delicious drink even better? The amazing souvenir Shrunken Head Mug that comes with it! The drink will set you back around $10 but double the cost if you want to take the mug home with you.
2.  Pineapple Dole Whip Cup With Rum – Tamu Tamu Refreshments – Animal Kingdom: Its very easy to miss this little refreshment stand located at Harambe Market but it's definitely worth seeking about because what they are serving up here is a whole lot of loveliness.  These adult-only versions of the classic Dole Whip come in two varieties, with Dark Rum or with Coconut Rum. We think both versions are equally delicious but give them a try yourself at $ 7.00 a serving.
3. Create Your Own Beer Flights – BaseLine Tap House – Hollywood Studios:  If there's one thing that Hollywood Studios' newest watering hole does well, it's the beers.  BaseLine actually offers up to 126 delightful combinations of craft beers which you can try out for yourself with the impressive "Create Your Own Beer" Flights that are on offer. Compile your own perfect mix at $10.50 for 4 varieties.
4. Magical Star – Tune-In Lounge – Hollywood Studios: You'll find this delightfully retro bar adjacent to 50's Prime Time Cafe making it the perfect place to take a break and relax while enjoying one of their amazing a colorful cocktails.  The Electric Lemonade here tends to generate a bit of a buzz, however, we're more partial to the wonderfully fruity Magical Star. This bright pink drink is a delightful mix of X-fusion Organic Mango and Passion Fruit Liqueur, Parrot Bay Coconut Rum, and Pineapple Juice.  It also comes with a souvenir GlowCube which gives the drink its Day-Glo sheen.  Give one a try for $12.50.

5. Orange Slush – Les Vins des Chefs de France – France Pavilion – Epcot: This has to be one of our favorite drinks in all of Disney World and is a must-do every time we make our way around the World Showcase.  This delightful slushy features Grand Marnier, Rum, Grey Goose Orange and Orange Juice.  It's the perfect refreshing drink on those hot Epcot afternoons and costs $9.86.
6. Conjurita – Abacadabar – Disney's Boardwalk:  This may be our favorite place to grab a drink at Disney.  If you've not been to Abacadabar at Disney's Boardwalk, you don't know what you're missing.  From the unique ambience of the Houdini-inspired decor to a magical array of drinks, it's the perfect spot for grabbing a late night drink.  The amazing cocktail menu offers a tip of the hat to much-loved classic cocktails making it hard to pick just one.  But for us, this color-changing cocktail is slightly ahead of the pack.  It seems simple with El Mayor Tequila, Cointreau, Simple Syrup and Lime Juice but trust us, it has a trick or two up its sleeve.  Give one a try for $12.50.
7. Avocado Margarita –  La Cava del Tequila – Mexico – Epcot: You can't go wrong with any of the amazing Margaritas being served up at this Tequila bar inside the Mexican Pavilion. However, when it comes to unique flavors, the Avacado Margarita is our clear favorite.  It features tequila, melon liqueur, fresh avocado, agave nectar, and fresh lime juice served on a Hibiscus salt rim. It will set you back $14,.50 but is definitely a cocktail well worth it.

8. Cool Headed Monkey –  Jock Lindsey's Hangar Bar – Disney Springs: We really love this Disney Springs bar complete with its Indiana Jones-themed backstory.  However, what really stands out here are the amazing cocktails which helped the Hangar Bar earn a VIBE award in 2016 for best beverage menu. The bar serves up 8 signature cocktails with our favorite being the Cool-Headed Monkey. This drink is a refreshing combination of Starr African Rum, Van Der Hum Tangerine Liqueur, fresh Lime Juice, Watermelon Juice and Pineapple Juice.  The drink is $10.25 or if you want the fun souvenir mug it comes in, add an extra $15.


9. Night Monkey – Nomad's Lounge – Tiffins – Animal Kingdom: We absolutely love this new lounge that sits adjacent to Tiffins just outside the gates of Pandora – The World of Avatar.  Out of all the amazing signature cocktails, our favorite is definitely the Night Monkey which features Bacardi Gran Reserva Maestro Rum, Guava Puree, Mint, Coffee Simple Syrup, Lime Juice and just a hint of Cilantro. The drink will set you back $10.
10. Sake Sangria – Morimoto Asia – Disney Springs: Not only is the Pan-Asian cuisine at this Disney Springs eatery wonderfully delicious but they also offer one of our favorite drinks! Perfect for Sake lovers, the Sake Sangria, is a combination of Asian pears, apple plum, tangerine juice, sake. light white wine and plum wine.  It comes by the glass at $12 or in a carafe for $34 making it perfect for sharing!
11. Salted Caramel Manhattan – Mizner's Lounge- Disney's Grand Floridian Resort and Spa: I love this little out of the way lounge at Disney's Grand Floridian Resort and Spa.  Though it certainly doesn't have the glamour or theming of some of the other lounges on our list, they do serve up a mean cocktail.  Top of our list is the Salted Caramel Manhattan. This drink is a wonderful combination of Palm Ridge Whiskey, Carpano Antica Sweet Vermouth, Salted Caramel Syrup, Bitters and Pineapple Juice.  Is it worth hopping the monorail from the Magic Kingdom just to enjoy? We think so! At $15.00 its steep but you won't be disappointed.


12. Huckleberry Punch – Geyser Point Bar & Grill – Disney's Wilderness Lodge Resort: I for one have been waiting for punch to make a comeback, and this tasty beverage is proof that it should.  The Huckleberry Punch at the newly opened Geyser Point is a wonderful concoction made from 44° North Mountain Huckleberry Vodka, Bols Crème de Cassis, fresh Lemon Juice, and Cranberry Juice.  It's definitely worth a try at $12.00.  You'll also enjoy the rustic ambience and beautiful views you'll find at the bar itself.
We hope our Top 12 list has given you some inspiration during your next night out at Disney.  Let us know in the comments if your favorite has made the cut.
Click here for your FREE no obligation quote!
Find articles like this helpful? Then why not consider booking your next Disney holiday with an Authorized Disney Vacation Planner? As an agent with MickeyTravels, I can help you plot out your perfect holiday, work with you to come up with unique ways to make your holiday truly your own, and make sure that you are always getting the best deals and discounts (even after you've booked.)  Best of all my services are absolutely FREE.  Get in touch at 1.800.801.4025 via email at mroden@mickeytravels.com or follow along on Facebook. 
Image copyright Disney.
---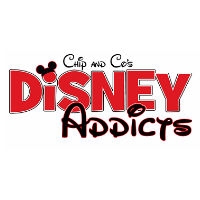 Latest posts by Disney Addicts Past Writers and Friends
(see all)