If its been a while since you or your family have been to Walt Disney World then be prepared to be dazzled by all of the amazing new offerings you'll find there there.  Whether its an update to a much-loved attraction, a new nighttime spectacular or a ride that pulls out all the stops, there's excitement around every corner.  Here's our list of 12 new or updated Disney World offerings that you should make a must-do during your next visit to the parks.
1. Na'vi River Journey –  With all of the excitement around Animal Kingdom's newest land – Pandora: The World of Avatar, a great place to start is with one of the two main attractions that will be featured there.  Opening on May 27, 2017 this boat ride will take guests into the depths of a bio-luminescent rainforest.  Along the route visitors will encounter exotic glowing plants, amazing creatures taken from James Cameron's Avatar film and guests will even come face to face with the Na'vi Shaman of Songs.  This family friendly attraction has no height restrictions meaning it can be enjoyed by guests young and old.  The ride will also participate in Disney World's FastPass program however guests are limited to one Pandora attraction a day with FastPasses.
2. Frozen Ever After –  Though this Epcot attraction debuted last year, the level excitement around this boat ride feature Anna, Elsa, Olaf and other much-loved Disney friends is still at fever pitch.   There is a lot to love about this charming little journey that takes you from the docks of Arendelle,  to the frozen willow forest, Troll Valley and then on to Queen Elsa's shimmering ice palace.  Wait time for this popular attraction can exceed 60 minutes so give it a go either first thing in the morning (though the rest of the World Showcase remains closed, this attraction opens early) or use one of your FastPasses.
3. The Music of Pixar Live! – Hollywood Studios is definitely the place to be when it comes to magical Disney entertainment and they are about to add another exciting show into the mix.  Starting on May 26, 2017, the Theater of the Stars (which also plays host to Beauty and The Beast – Live on Stage) will begin offering "The Music of Pixar Live! A Symphony of Characters" three times throughout the day.  The concert will feature a live orchestra that will treat guests to musical numbers from much-loved  Disney•Pixar films including "Cars" and "Toy Story".  Stage appearances will also be made by popular Disney• Pixar friends including the Incredibles, Woody and Jesse from "Toy Story" and Mike and Sulley from "Monsters Inc." Exact showtimes haven't been announced yet.  Readers are encouraged to watch this space for further details!
4. Miss Adventure Falls – If you're debating about whether or not to make a trip to the water parks during your Disney World stay, then this may be enough to sway you! Opening early this Spring this family raft ride at Disney's Typhoon Lagoon comes in at nearly 2 1/2 minutes making it the longest attraction between both water parks.  Not only that but guests are treated to a big dose of Disney Imagineering at its best.  Legend has it that Captain Mary Oceaneer, an infamous treasure hunter, was caught in a ferocious typhoon which scattered her treasure across the water park.  Now its up to you and your  family and friends to locate Mary's precious loot.   You'll also get to enjoy a lot of exciting twist,  turns and a big dose of water along the way.
5. BB8 Meet and Greet – Everyone's favorite teeny droid will be taking a break  in from his intergalactic travels long enough to greet guests at Disney's Hollywood Studios starting later this Spring.  Star Wars fans should head over to the Launch Bay where BB8 will be greeting guests along with other characters including Kylo Ren and Chewbacca.   No news yet on exact times but readers are encouraged to watch this space for further details.
6. Guardians of the Galaxy Meet and Greet – While we're on the subject of fantastic meet and greets over at Hollywood Studios, here's another that was just announced.   Starlord and Baby Groot will soon be on hand to greet guests at the theme park.  There's no news yet on where exactly they'll appear or times or start dates. However, it's rumored that they may be moving to One Man's Dream which is the current location of the Moana meet and greet and that Moana will be relocating to Adventureland.  Readers are encouraged to watch this space for the most up to date details about both meet and greet opportunities.
7. Happily Ever After –  In just a few short weeks, guests to the Magic Kingdom are in for a very special treat!  Disney World will be retiring the Wishes nightly fireworks display and on May 12 will be premiere – "Happily Ever After".   This evening extravaganza promises to be a delightful combination of pyrotechnics, music, special effects and castle projections.  The whole thing is held together by a wonderful narrative featuring much loved Disney characters as they embark on an adventure to seek out their destiny.  This 18-minute magical ending to your Disney days will feature, films such as "The Little Mermaid", "Aladdin", "Moana" and "Zootopia" just to name a few.  The event is topped off with a musical score recorded by a 75-piece orchestra and includes numbers from many popular Disney films.  Times for this evening offering will vary depending on park hours and guests are advised to consult the Times Guide while at the Magic Kingdom for the most up-t0-date information.
8. Soarin' Around the World – Here's another one that's been around for a while but if its been a couple of years since you've been to Epcot then you'll notice that a lot has changed about this much loved attraction.  The story line of Soarin' was given a re-vamp last year and instead of guests experiencing the sights and sounds of California you instead get to experience a trip around the world.  Famous sights include Sydney Opera House, The Great Wall of China and the Eiffel Tower just to name a few.  As part of the renovation, Disney did install a third theater to accommodate more guests but on most days you can still expect quite lengthy ride times. For that reason, Soarin' is definitely a good use of a Fastpass or else try to ride if first thing in the morning.
9. Avatar Flight of Passage – Another stunning addition to Animal Kingdom's Pandora: The World of Avatar this incredible flight simulator has guests climbing on the backs of one of the beautiful banshees from James Cameron's Avatar film and heading out on a breathtaking journey like no other.  Guests are promised a birds-eye view of Pandora on this epic first-person journey.  This ride does have height restrictions of 44″ inches and is not suitable for smaller children.  FastPasses will be available but only one Pandora FastPass can be booked per day so guests will need to decide between Flight of Passage or the Na'vi River Journey.
10. Rivers of Light- While we're on the topic of Animal Kingdom, for those paying a visit to Pandora, you'll want to stay into the night to enjoy Animal Kingdom's new nighttime offering Rivers of Light.  Perfectly in keeping with the Animal Kingdom's themes of wildlife and conservation, the show is a state-of-the-art water pageant that uses lasers, floating illuminated scenes, water projects, fire effects and more in a mystical celebration of the beauty of all living things.  Coming in at just under 20 minutes the show offers a delightful little break from traversing the park.  Shows will be running nightly or sometimes twice an evening.  Guests are encouraged to consult the times guide for the most up-to-date details on Rivers of Light.  There's also a Rivers of Light Dining Package that provides VIP seating and a meal.  More information on the dining options under the plan can be found here.
11. Star Wars: A Galactic Spectacular – Again this is another one that's been out for a wee while but if you've not been to Disney's Hollywood Studios in a couple of years than you won't want to miss it.  Part fireworks, part projection show, this evening offering dazzles with special effects as it showcases the music, characters and key scenes from Star Wars films both young and old.   Galactic Spectacular occurs nightly but times may vary according to park hours.  Guests should consult the times guide.  For Star Wars fans looking for an extra special treat, Hollywood Studios also offers the Star Wars: A Galactic Spectacular Dessert Party where attendees can feast on star wars themed desserts in a private party area before being whisked to a special VIP view section where you can enjoy out-of-this-world views.  The cost of the party is $69 for guests 10 and older and $39 for children 3-9.
12. Star Wars Guided Tour – Though technically not an attraction, this new tour being offered over at Hollywood Studios is just too good not to mention. The ultimate way to spend the day for Star Wars fans, this seven hour guided tour includes priority board for Star Tours, meet and greets with favorite Star Wars friends, a private tour around Star Wars Launch Bay, a screening of "Star Wars: Path of the Jedi" a Star Wars themed lunch at Backlot Express, access to Jedi Training for younger visitors and tickets to the Galactic Spectacular Dessert Party with VIP views of the evening fireworks.  The tour costs $121.12 per person and can be booked at 407.WDW.TOUR.
We here at Disney Addicts hope this list has given you plenty to work with when planning your upcoming Disney days.  Let's see how many of these you can cover on your next visit!
Planning at trip to Disney? Fill out our form below to receive your FREE quote.
Find articles like this helpful? Then why not consider working with an Authorized Disney Vacation Planner? As an agent with MickeyTravels, I'll help you find your perfect package and will be on hand to help with things like nabbing those hard-to-get dining and Fastpass reservations.  Best of all my services are absolutely FREE!  Get in touch at 1.800.801.4025, via email at mroden@mickeytravels.com or follow along on Facebook.
Images copyright Disney
---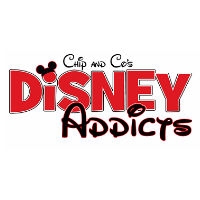 Latest posts by Disney Addicts Past Writers and Friends
(see all)