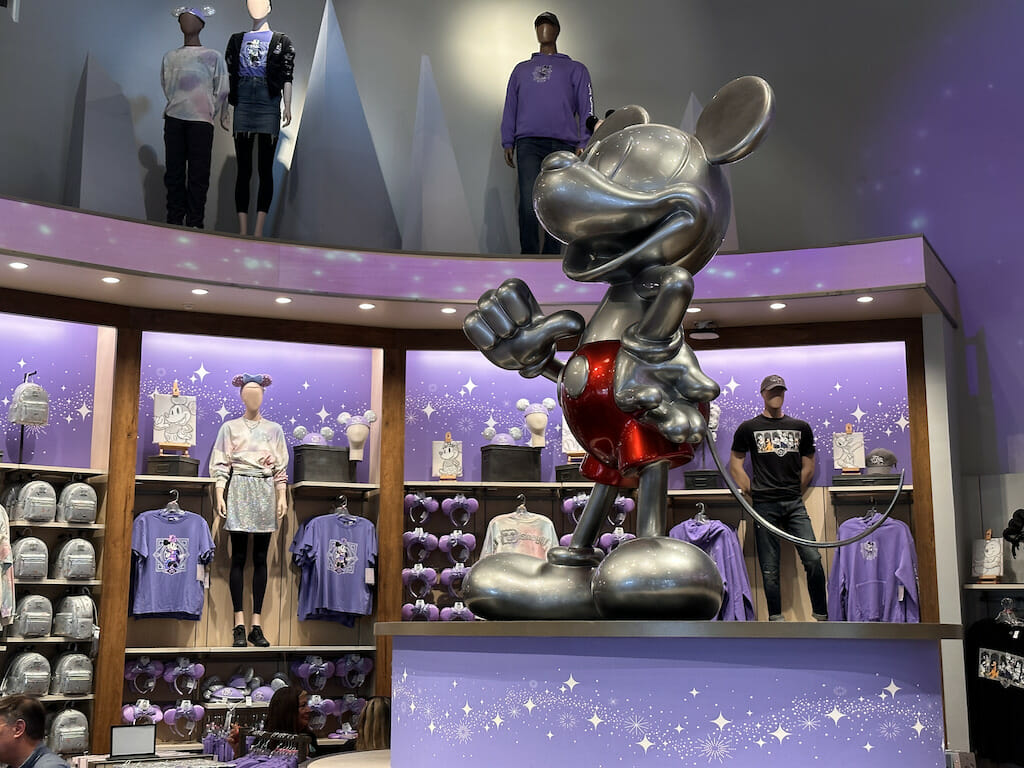 These Disney Springs stores are the perfect spot to find that must-have souvenir during your next Walt Disney World vacation.
Planning a Walt Disney World vacation takes a ton of work. Picking the perfect resort hotel, planning your park days, booking dining reservations, and deciding which Magical Extras are right for your family can be daunting, but the magic of a Walt Disney World vacation makes all of the planning worth it. Picking out the perfect souvenir is a great way to bring the magic home to your everyday life. To help you narrow down your search for the perfect souvenir, here are 5 Disney Springs stores that can help you bring home the magic.
Disney Style
Related: Planning an Amazing Date Night at Walt Disney World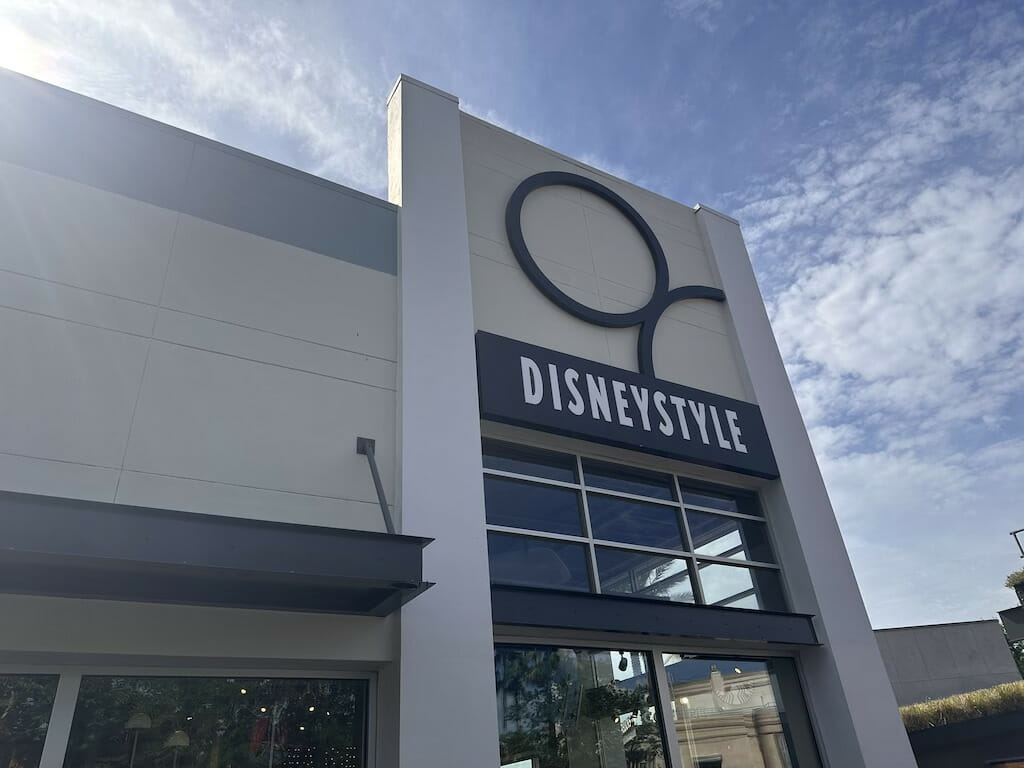 DisneyStyle is located in the West Side area of Disney Springs. DisneyStyle is a boutique-style store that features styles inspired by popular Disney parks' attractions and characters.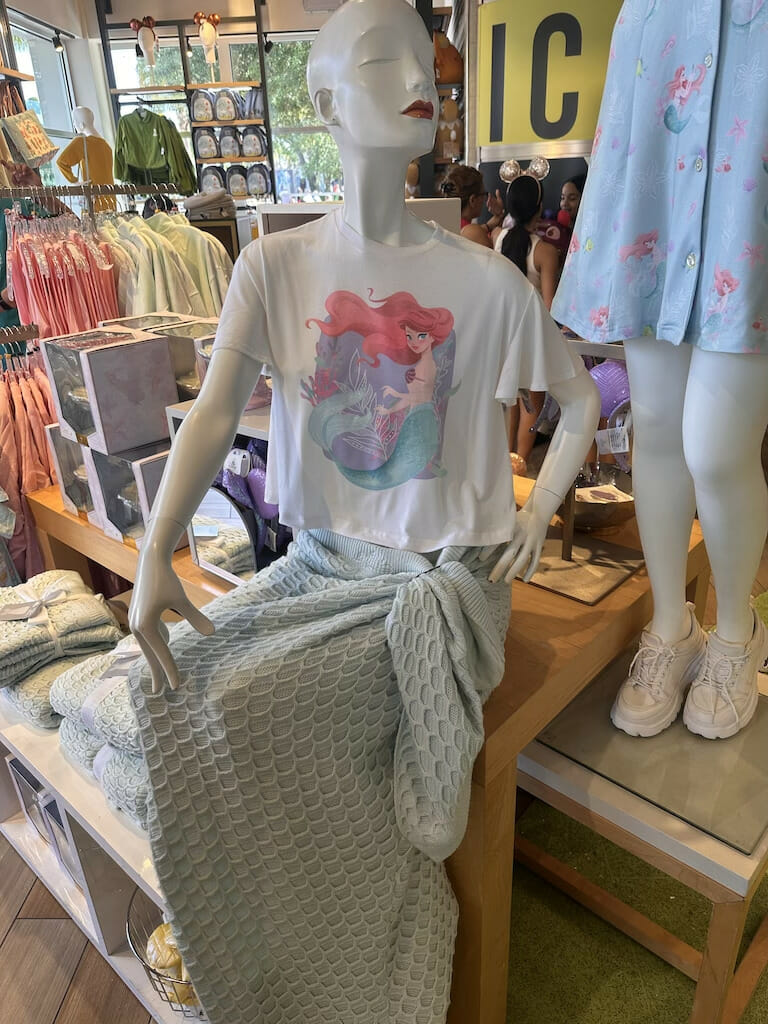 DisneyStyle features a collection of T-shirts, sweatshirts, handbags, hats, headbands, socks, seasonal items and other accessories. If you are looking for that perfect piece of unique park-inspired clothing or accessories, DisneyStyle is the Disney Springs Store you are looking for!
Goofy's Candy Company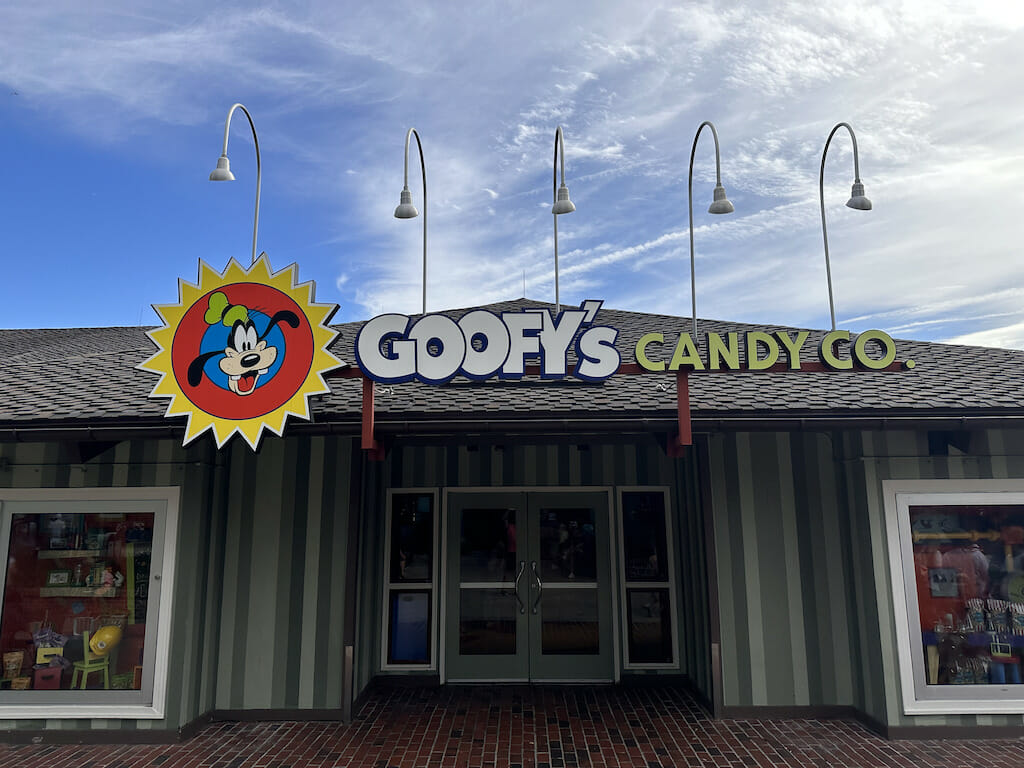 If you enjoy munching on Disney Parks snacks between trips, then Goofy's Candy Company needs to be on your a must-do list of Disney Springs stores. Located in the Marketplace section of Disney Springs, Goofy's Candy Company is always on my list of places to stop during a Disney Springs trip.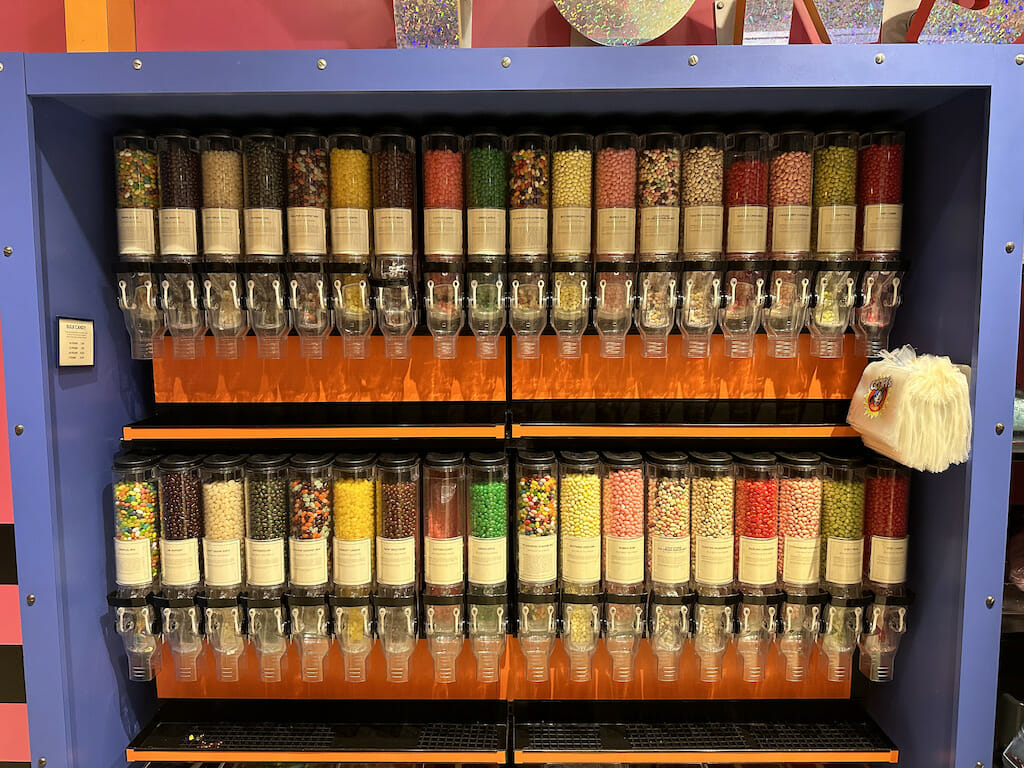 Goofy's Candy Company contains all of your favorite packaged Goofy's Candy Company items. You will also find a wide array of fudge, gourmet cotton candy, caramel apples, cupcakes, cookies, and more! When you find yourself missing the Walt Disney World resort, grabbing your favorite Goofy's Candy Company snack will really help pass the time between trips.
Joffrey's Coffee & Tea Company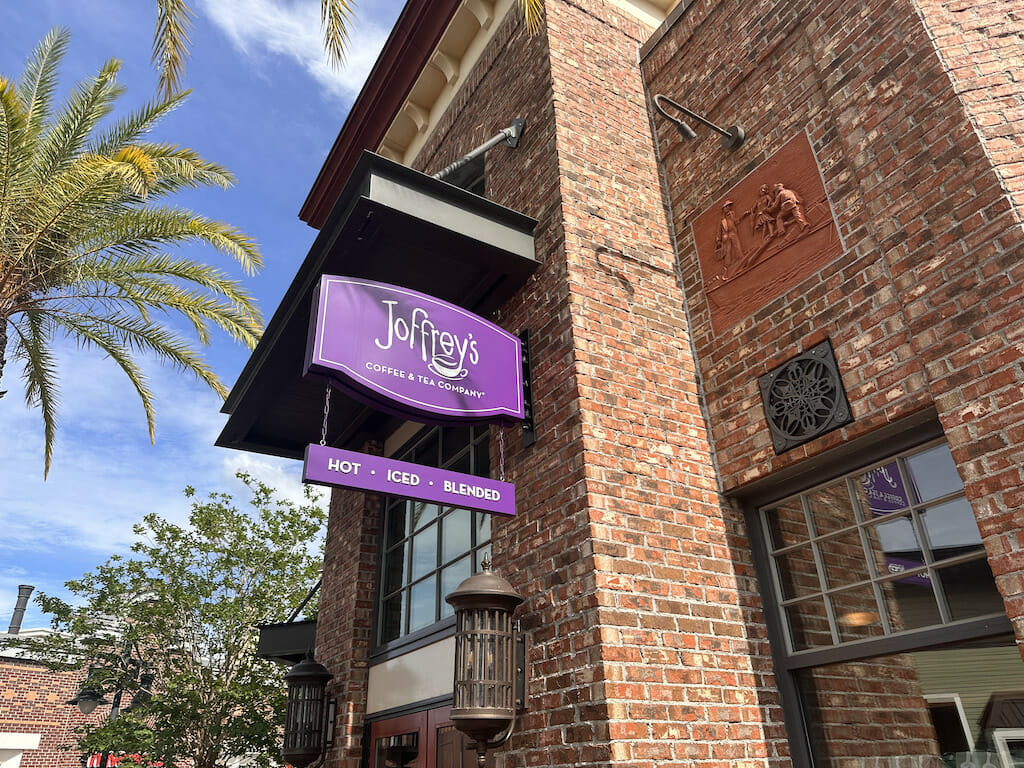 If a sip of Disney coffee is the perfect way to bring a bit of the magic into your everyday life, than a stop at Joffrey's Coffee & Tea Company, located in The Landing at Disney Springs, has you covered.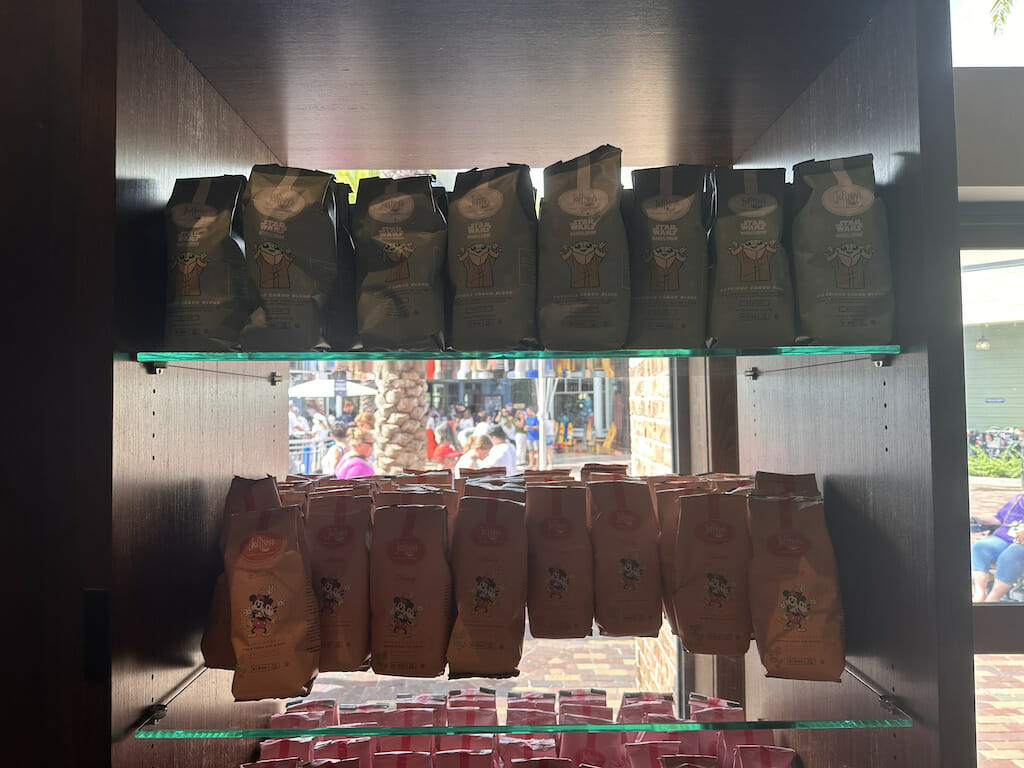 Joffrey's Coffee & Tea Company, the official specialty coffee of Walt Disney World Resort, Disneyland Resort and Disney Vacation Club, contains a rotating selection of seasonal blends and favorites, as well as a collection of staples. The Walt Disney World 50th anniversary blend is always high on my Joffrey's shopping list, as is the Kona blend which is the featured coffee at Disney's Polynesian Resort.
Star Wars Galactic Outpost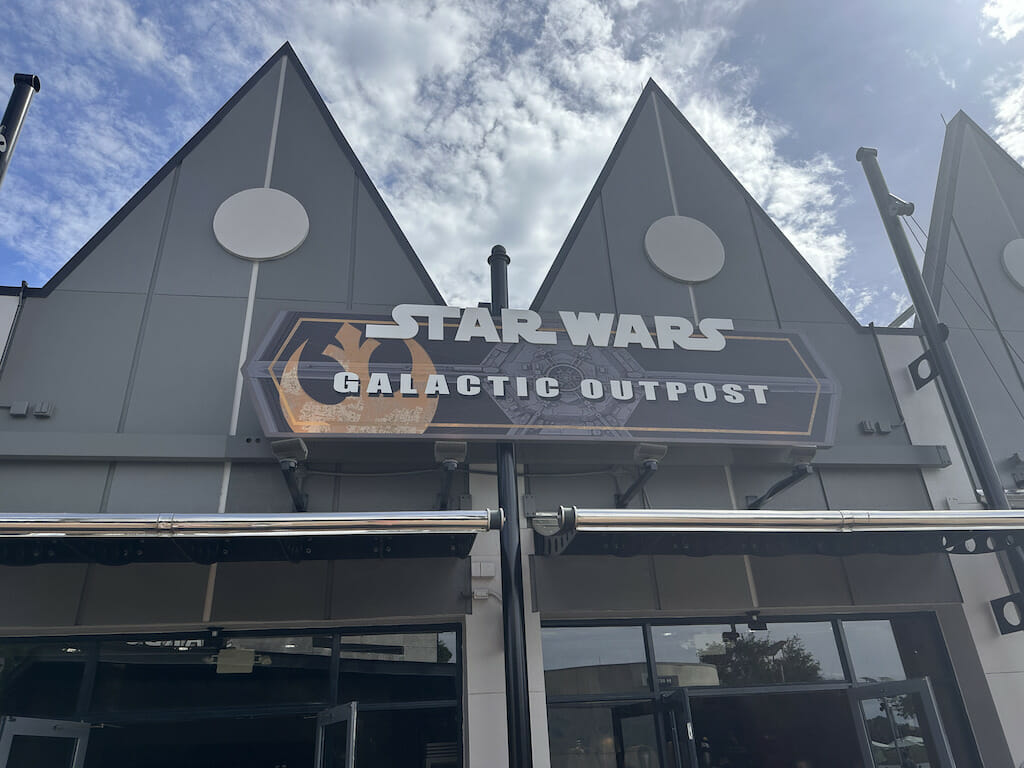 Have a unique item from a Galaxy Far, Far Away on your list? Star Wars Galactic Outpost may be the Disney Springs store you have been looking for. Located in the West Side area of Disney Springs, Star Wars Galactic Outpost contains a wide array of Star Wars clothing, accessories, and collectables.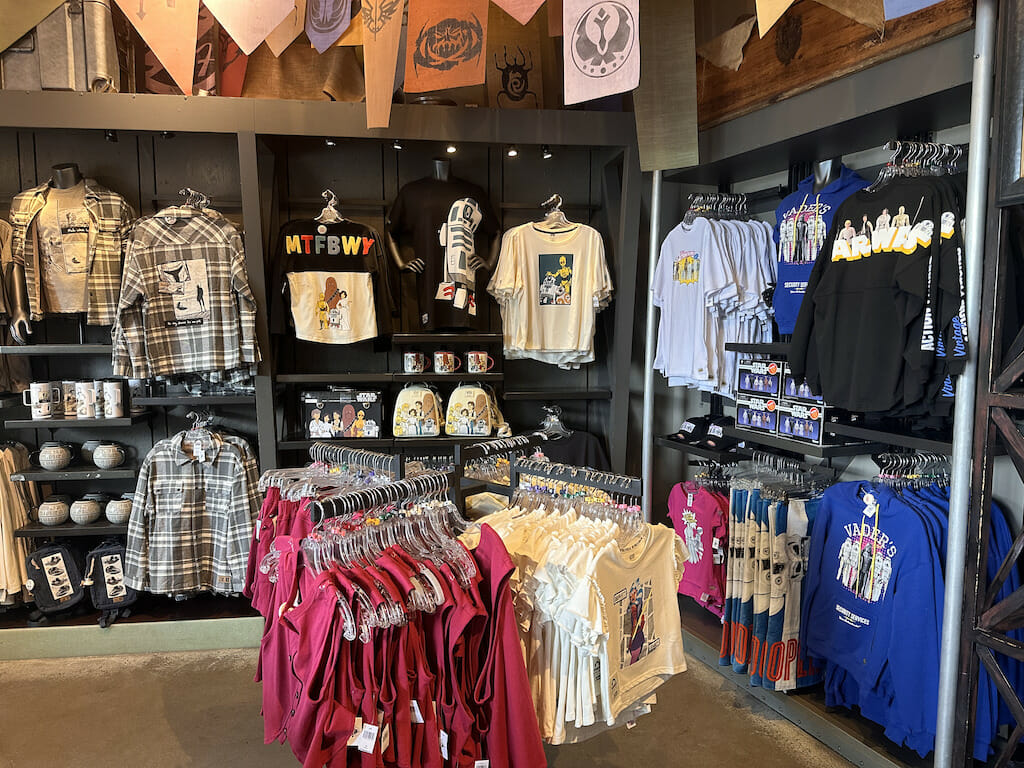 Star Wars clothing for adults and kids? Check. Collection of light sabers for sale? Check. Star Wars Galactic Outpost has the perfect souvenir the Star Wars fan in your family, including drinkware, headwear, pins, toys, Vinylmation, wall art, and more!
World of Disney
Related: Funko Announces Star Wars Rivals Strategy Card Game Coming Soon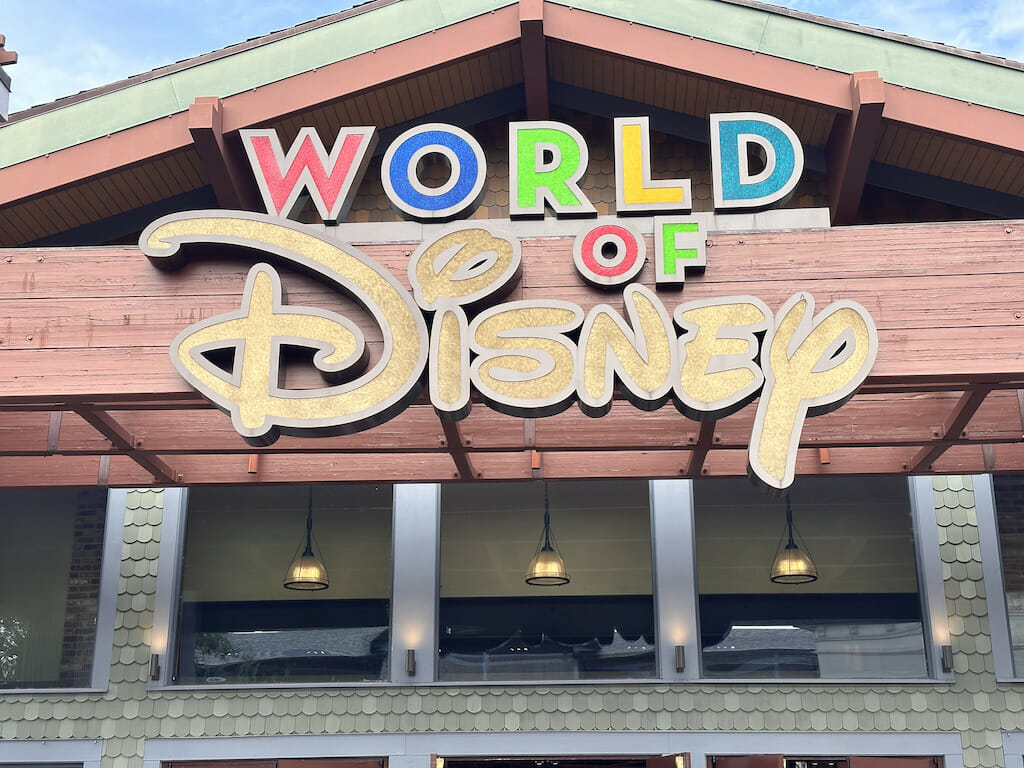 I firmly believe no trip to Walt Disney World can be considered complete without a stop at World of Disney. The size and volume of items available within World of Disney, located in the Marketplace section, makes this a Disney Springs store that must be seen in person to be truly appreciated.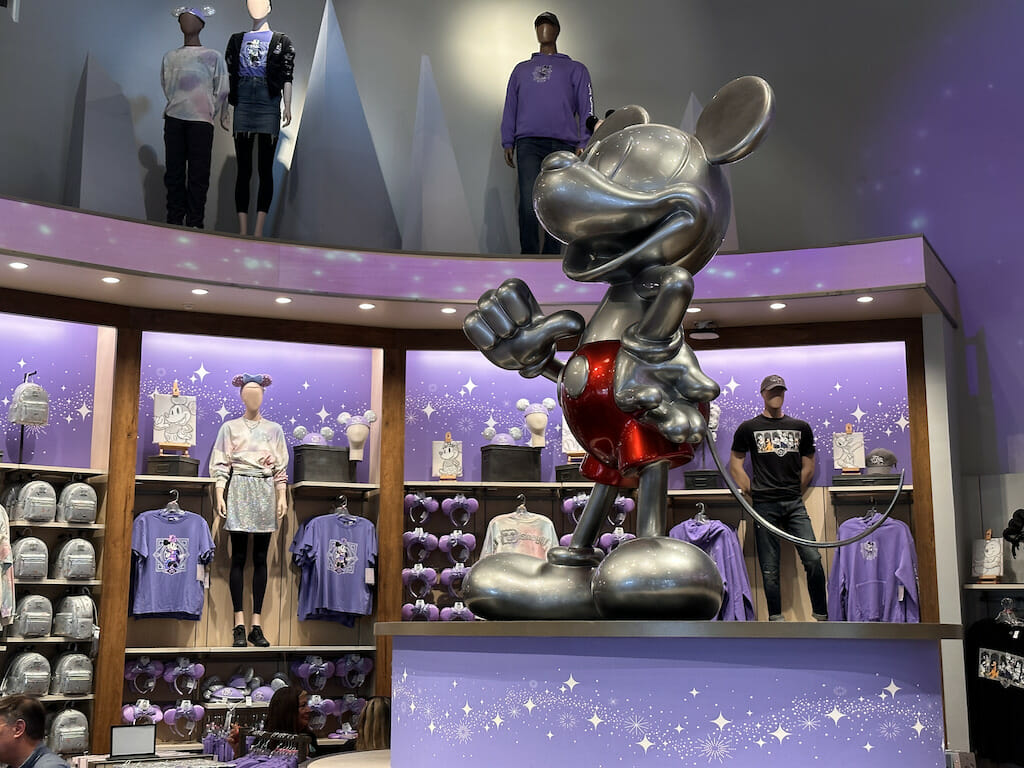 World of Disney truly contains something for everyone; from clothing (for adults and kids), to accessories, to toys, to collectables, to home goods-there is an item at World of Disney for everyone. I love checking out the latest T-Shirt offerings and housewares available at World of Disney, as well as the immersive touches located around the store including statues, movie posters, enchanted art and animation ink jars.
Have a must-do store on your list that isn't on ours? Maybe you prefer Star Wars Trading Post to Star Wars Galactic Outpost? Leave a comment to let me know!
---
Ready to book your next magical vacation, but don't know where to start? Want to enjoy a Walt Disney World vacation without the stress of planning, booking, and tracking trip changes and promotions? Contact me today! As an agent with Destinations To Travel who specializes in Disney destinations, I can help you stress less and enjoy your vacation more! The best part? My services are provided at NO ADDITIONAL COST when you book your Disney vacation package through me!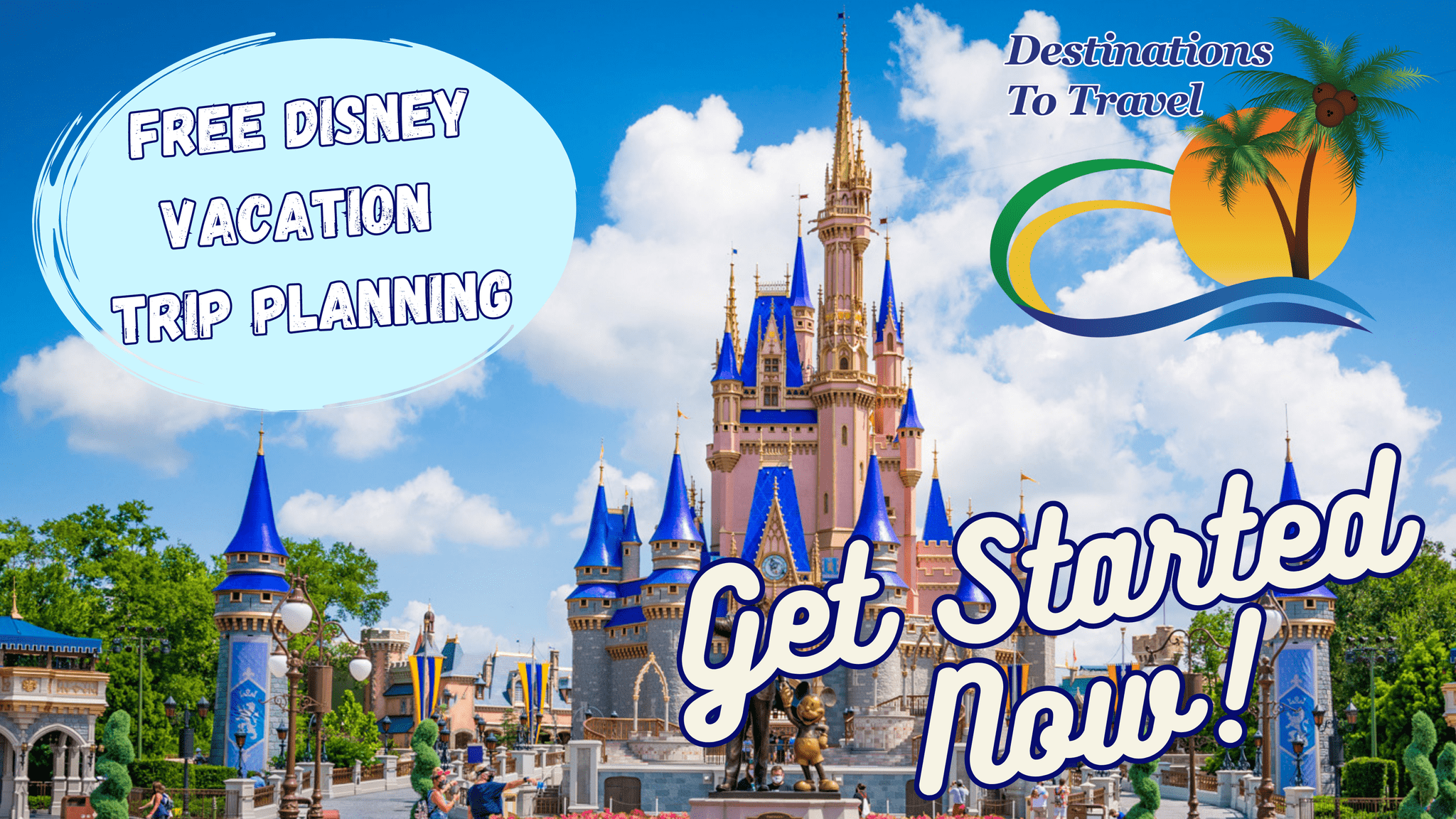 Let our friends at Destinations to Travel help you book your next Disney Vacation. They are the preferred Travel Agency of Chip and Company and Disney Addicts, and who we use ourselves.
Get started Now for your FREE No Obligation Quote.
Book With our friends at Destinations to Travel