Dining is one of my favorite parts of a Disney World vacation, now don't get me wrong, I love the magic, the rides, the characters, and family time, but I love food too. Planning which restaurants my family and I are going to eat at on our trips is favorite part of planning a trip. With over 300 places on property to grab a snack or a meal, though, it is easy to overlook some. So, here are five amazing restaurants in the parks at Disney World that many guest may overlook or may not even know that they exist.
Plaza Restaurant – The Plaza Restaurant in Magic Kingdom can be easy to overlook, it is located at the end of Main Street on the right side as you face the Castle. It is connected to the Plaza Ice Cream Parlor and the main reason that is can be missed is because isn't really on Main Street, but is between the Ice Cream Parlor and the Tomorrowland Terrace Restaurant. It is easy to get a table here since not a lot of people know that it is there! Step inside to find a theme much like the rest of Main Street – the time when Walt was growing up. Stop in at lunch or dinner time to dine on American favorites like sandwiches, burgers, and meat loaf. Stick around for desserts! As I mentioned the restaurant is right next door to the Ice Cream Parlor, and this is where all of the desserts come from! While the Plaza Restaurant will take you back in time it won't set you back much – although it is a table service restaurant prices are similar to that of a quick service restaurant with the most expensive item, the meat loaf meal, coming in at $18.99
 Mama Melrose's – Located across from the exit of Muppet Vision 3D in Hollywood Studios, Mama Melrose's is another location that can easily be missed. As you make your way to your table you'll pass the kitchen where you'll see the food being prepared! The inside of the restaurant has an interesting theme – a mix of Hollywood meets Little Italy, but you'll be glad you came in when you're food arrives. Italian inspired cuisine is served which means salads, seafood, or soup for starters. Entrees include flatbreads, steaks, pork, pasta, and fish. Be sure to round out your meal with a delicious Italian dessert like Tiramisu, gelato, or a cannoli. You'll leave full and happy from Mama Melrose's!
The Garden Grill – The Garden Grill, which is located inside of the Land Pavilion at Epcot, is starting to get more attention now that it serves three meals a day, but it is still easy to miss. My family eat here on our last visit in January, but for four visits before that we didn't even know that it was there. Most of the attention that is given to the Land Pavilion come from those that are there to ride Soarin'. With Soarin' being such a big name attraction it is easy to see why not much else in the Pavilion is notice. You should check out this restaurant on your next visit, though, it has a lot going for it! First, it is a character meal where you can meet famer Mickey, along with Pluto, Chip, and Dale. Second, all three meals are served family style – that means, all you can eat! Some of what you'll be dining on is harvested from the greenhouses within the Pavilion! At breakfast dishes include Chip's Sticky Bun Bake, Scrambled Eggs, Biscuits and Gravy, and Mickey Waffles. Lunch and dinner include meats, bacon and leek stuffing, mac and cheese, mashed potatoes, sweet potato fries, and shortcake for dessert. Lastly, the restaurant slowly rotates, don't worry you can't feel it, so that everyone gets the chance to see into the Living with the Land ride. It is an experience that I recommend that everyone has at least once.
Kusafiri Coffee Shop and Bakery – While this is not necessarily a restaurant, this quick service snack location in Animal Kingdom can be easily missed. Once you find it, you'll be happy that you did and you'll never overlook it again. The Bakery is located between the Tusker House Restaurant and the entrance to Kilimanjaro Safaris. It is nothing more than a free standing register and window in the wall where you pick up your goodies. In the morning you can stop by on your way to the Safaris to pick up a drink, pastry or breakfast wrap. Starting at 11am you can indulge in Colassal Cinnamon Rolls, Elephant Ears, cookies, or gourmet cupcakes! On the lighter side of things there is fruit and yogurt. Stop by on your trip through Africa, you'll be glad that you did.
Restaurant Marrakesh – To find Restaurant Marrakesh you have to make your way all the way to the back of the Morocco Pavilion at Epcot, which is why many guests don't know that it's there. Step inside this elegant Moroccan escape to dine in a palace-type setting. The high ceilings, hanging lanterns and type work really do make you feel as if you're in Morocco, as do the music and belly dancing! The menu boasts Beef Brewat Rolls, Seafood or Chicken Bastilla, and Goat Cheese with Crispy Bread for Two for starters. Entrée include meats such as beef, lamb and chicken served with couscous, kebabs, and Roast Lamb Meshoui. Finish your meal with Bastilla (pastry with cinnamon, sugar, and almonds topped with ice cream), fruit salad with ice cream, almonds and orange blossom water, or baklava. You'll be glad you made the trip.
Have you tried any of these restaurants? Did we miss any others? Let us know in the comments!
Now that you know about these easily missed restaurants let's start planning a trip so that you can try them out! My name is Miriya Whitaker, I am a travel agent with World of Magic Travel, and a writer for Chip and Co and Disney Addicts, and I love Disney food! I would love to help you plan your next magical vacation! Contact me at miriyawhitaker@worldofmagictravel.com to get started and follow me on Facebook for more Disney and travel information!
---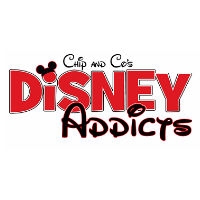 Latest posts by Disney Addicts Past Writers and Friends
(see all)