With the opening of Pandora last year at Disney's Animal Kingdom theme park, Disney World introduced a pretty nifty bit of technology that will soon be making its way to the West Coast.  Disney's Mobile Order Service is designed to make it easier for theme park visitors to enjoy counter service dining with fewer crowds and less hassle.  Disneyland announced a few days ago that the Mobile Order service would soon be available to visitors at Disneyland and Disney California Adventure.   To give you a taste of how this new offering can work for you, here are 5 things to know about Mobile Order.
1. You'll be able to access the service through your Disneyland App. If you're planning a Disneyland getaway, you'll want to make sure that you download the Disneyland app and that you have an active account.  There will be a special Mobile Order tab that will allow visitors to select menu items at participating eateries right from your smartphone!
2. Pay for your order remotely using your credit or debit cards. The new Mobile Order option will give guests the option of paying for your food order using a Credit or Debit Card.  This means that you can order your food while waiting in line for some of your favorite attractions so that you're all paid up when you arrive at the eatery of your choice.  Mobile Order will not accept Disney gift cards and guests opting to use the service will not be able to pay cash.  Similarly to other components of the Disneyland app, the service will also use GPS tracking meaning you'll have to be in the parks to place your order.
3. Guests are still eligible for those passholder discounts. Luckily for passholders, using Mobile Order doesn't mean that you have to miss out on those passholder discounts.  Visitors will have the option of applying your discounts to your purchases.  You'll simply need to make sure that you're signed in to the app and that your annual pass is linked.
4. Pick up your food at a time that works for you. Here at Disney Addicts, one of our favorite things about the Mobile Order service at Walt Disney World is that you can pre-order your food anytime you like but don't have to show up to collect your meal until you are ready!  On your way to your designated restaurant, you simply click on the "I'm Here, Prepare My Order" button and Cast Members will start preparing your meal.
5. Bypass the queues.  The best thing about this service is that you don't have to wait in line along with those busy lunchtime crowds.  Instead, your food will be waiting for you at a designated Mobile Order pick-up window.  You simply show up, grab your order (remember you've already paid) and then you're on your way!  Trust us, it will make you feel a bit like a Disney VIP!
Disneyland has not yet released details regarding when the service will be unveiled or what restaurants will participate.  Readers are encouraged to keep following along with Disney Addicts and with our sister site Chip and Co. for the latest in Disneyland Mobile Order news and updates!
Click here for your FREE no obligation quote!
Find articles like this helpful? Then why not consider booking with an Authorized Disney Vacation Planner? As an agent with MickeyTravels, I'll be on hand to help you with everything from finding your perfect package to nabbing those hard-to-get dining and Fastpass reservations.  Best of all, my services are absolutely FREE. Get in touch at 1.800.801.4025, via email at mroden@mickeytravels.com or follow along on Facebook. 
Images copyright Disney.
---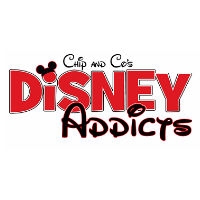 Latest posts by Disney Addicts Past Writers and Friends
(see all)