When it comes to visiting Walt Disney World, you want to make sure that your visit is fun for kids of all ages and that means from the adults to the little ones. Travelling with small children has its own special set of challenges, their needs can be slightly different and trust us when we say that temper tantrums can make or break a Disney getaway.  With that in mind, Disney has come up with a handful of helpful tips for those planning a Disney getaway with small fries.  We are excited to pass this knowledge on to you!
1. Forward planning is key! – Use the lead-in to your Disney vacation as a time to work out a rough schedule. Not only will this help you when it comes to making dining and FastPass reservations but it nice to have a rough blueprint of each day to ease the stress of being at the parks.  Be sure to utilize the My Disney Experience website and app using your smartphone.  It will keep track of your important reservations, provide you with tools to plan out your days and when you arrive at the parks you can do everything from ordering food and finding characters to getting walking directions!
2. Have a Wish List handy- No matter how many times you've been to Disney, the sights, sounds and fun can sometimes make you draw a blank when it comes to what to do next.  Make a wish list of attractions that you think your toddler will love at each park and have it on standby.  That way you won't be at a loss for what to do next.  Also try to organize your list geographically by checking out the maps at disneyworld.com or via the My Disney Experience App.  This is a great way to avoid having to zigzag from one side of a busy park to another!
3. Family time is important – If there's quite an age gap in your family, be sure to schedule an attraction or two each day that the whole family can enjoy.  This together time is what Disney memories are made off.  Attractions like Mad Tea Party, Carpets of Aladdin and Dumbo the Flying Elephant at Magic Kingdom are perfect options! Or there's the all-new Alien Swirling Saucers at Toy Story Land in Disney's Hollywood Studios.
4. Stay cool – Don't underestimate the impact of humidity, high temperatures and lack of shade on the little members of your family. Try to pepper your day with indoor attractions that can help your little ones stay cool like Disney Junior – Live on Stage at Hollywood Studios, "it's a small world" at Magic Kingdom or The Seas with Nemo & Friends at Epcot.  All provide fun activities and character sure to be a hit with tiny travellers and air conditioning!
5. Schedule in nap time – Just because you are visiting Walt Disney World doesn't mean you need to abandon your household routines.  This is especially important when it comes to nap times.  If your tiny family members are used to an afternoon nap then keep with it.  As a matter of fact, we here at Disney Addicts are huge advocates of hitting the parks early, heading back to the hotel for a siesta in the afternoon and then heading back out to the parks for a few hours of evening fun.
These are just a few of the many ways a bit of forward planning can help ensure that your visit to the theme parks is an absolute breeze! For more tips and tricks, why not considering working with an Authorized Disney Vacation Planner?  They'll help you with everything from organizing itineraries, and making dining and Fastpass reservations to sharing tips and tricks to help you get the most out of your visit! Best of all their services are absolutely FREE!
There are still fantastic discounts to be had for those opting for a Fall 2018 and packages are currently available to book through until the end of 2019!  Click here for your FREE no obligation quote or fill out the form at the bottom of this page!
 As an agent with MickeyTravels, I'll be on hand to help you with everything from finding your perfect package to nabbing those hard-to-get dining and Fastpass reservations.   Get in touch at 1.800.801.4025, via email at mroden@mickeytravels.com or follow along on Facebook. 
Images copyright Disney.
---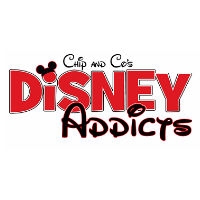 Latest posts by Disney Addicts Past Writers and Friends
(see all)