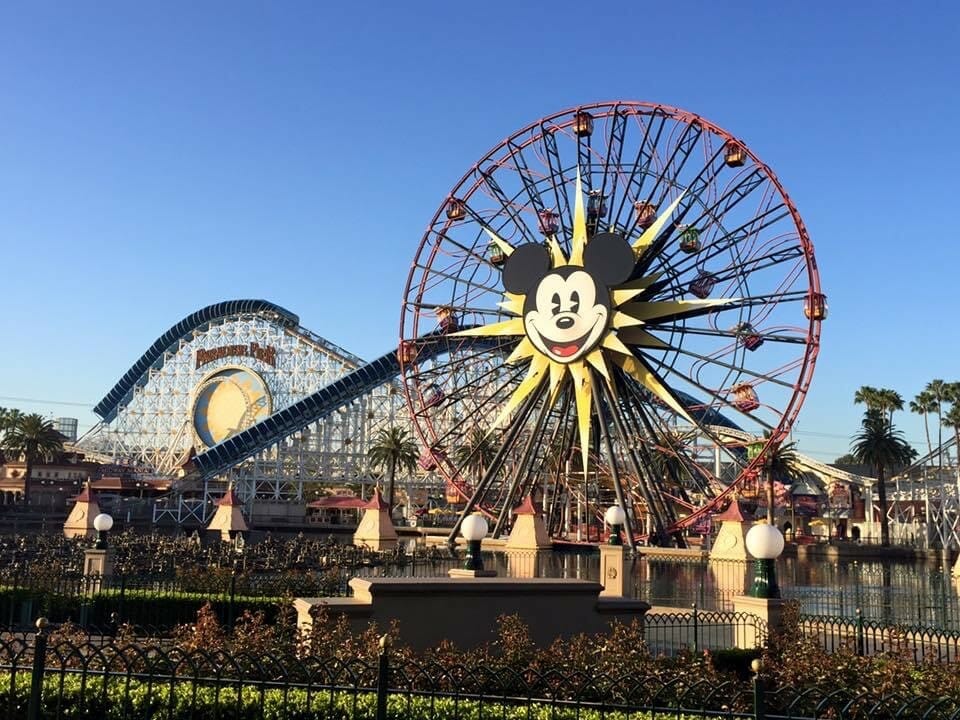 All About Disney California Adventure Park at the Disneyland Resort
Since opening on February 8, 2001, Disney California Adventure Park at the Disneyland Resort has been bringing adventure and fun to life with Disney storytelling magic, popular attractions and exciting entertainment. From the thrills of Avengers Campus and Cars Land to the optimism of Buena Vista Street, Disney California Adventure is a testament to what Disney Parks does best – connecting guests to the iconic stories, characters and music they love, helping them make treasured, shared memories to last a lifetime.
Related – Holiday Magic Coming to Disneyland this Year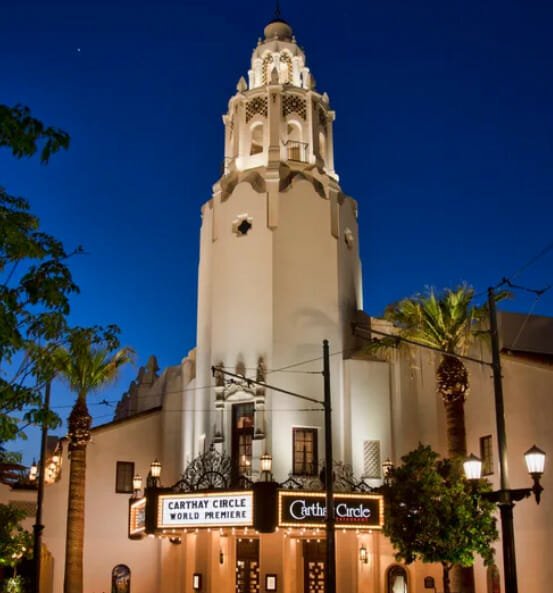 Lands: Disney California Adventure features eight themed lands.
Buena Vista Street: Guests enter Disney California Adventure through this lively and richly detailed land, immersing them in a locale reminiscent of Los Angeles in the 1920s. With its familiar shop names, period costumes and architecture, Buena Vista Street is inspired by the "city of dreams" Walt Disney found when he arrived by train in California.
Hollywood Land: This is where the Golden Age of Hollywood and the magic of Disney movies are celebrated with attractions (Monsters, Inc. Mike & Sully to the Rescue!), shows ("Mickey's PhilharMagic") and entertainment that conjure the romance, glamour and sentimentality of the silver screen.
Grizzly Peak: Grizzly Peak immerses guests in the beauty of the Golden State's national parks, where they can raft through rough waters (Grizzly River Rapids), plus explore jaw-dropping natural and man-made landmarks (Soarin' Around the World).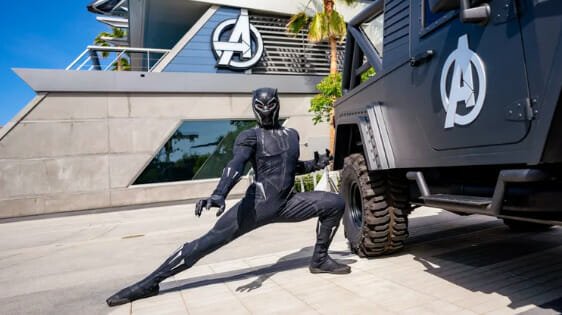 Avengers Campus: Introduced in 2021, Avengers Campus invites longtime fans of Super Heroes and those discovering them for the first time to team up with the Avengers and their allies in this fully immersive land that mixes innovative technology and fun for all ages. Here, guests can sling webs (WEB SLINGERS: A Spider-Man Adventure), taste-test inventive dining (Pym Test Kitchen) and become part of a bigger universe.
Cars Land: Here, guests can step right into Radiator Springs and meet friends from Disney and Pixar's "Cars" films. Cars Land is home to one of the largest and most elaborate attractions created for any Disney theme park, Radiator Springs Racers.
Pacific Wharf: California has been home to one of the most ethnically diverse populations in the world. The Pacific Wharf is a richly themed culinary showcase for these cultural influences, recreating the atmosphere of a "cannery row" area seen in such cities as San Francisco, Monterey and San Diego.
In summer 2023, this area will transform into San Fransokyo Square, inspired by the Walt Disney Animation Studios film "Big Hero 6." This new transformation will transport guests to the not-too-distant future, in a fictional mash-up of San Francisco and Tokyo, where they will experience a vibrant, multicultural district of neighborhood restaurants and small businesses where they can eat and shop.
Paradise Gardens Park: At this boardwalk-inspired land, guests can navigate the seas (The Little Mermaid – Ariel's Undersea Adventure), skies (Goofy's Sky School) and retro-style fun (Golden Zephyr). Paradise Garden Grill offers a rotating menu of seasonal flavors and delicious dishes.
Pixar Pier: Reimagined in 2018, Pixar Pier features four whimsical neighborhoods where guests can step into beloved Disney and Pixar stories, with attractions including the thrilling Incredicoaster and Pixar Pal-A-Round, Pixar-inspired food and beverage at the Lamplight Lounge, plus exciting entertainment and more.
Attractions and Entertainment: The park features more than 36 adventures and attractions plus distinctive entertainment and dining. Highlights include WEB SLINGERS: A Spider-Man Adventure in Avengers Campus, Radiator Springs Racers in Cars Land and Soarin' Around the World in Grizzly Peak. Disney California Adventure is home to the all-new nighttime spectacular "World of Color – ONE" and a lineup of culturally rich entertainment at Paradise Gardens Park during seasonal celebrations. "World of Color – ONE" premiered in 2023 as part of the Disney100 anniversary celebration.
Fun Facts:
The Carthay Circle Theatre is a majestic building at the end of Buena Vista Street that recalls, in name and architectural style, the great California movie palace where "Snow White and the Seven Dwarfs" premiered in 1937.
Cars Land and Buena Vista Street were introduced on June 15, 2012, as part of a five-year expansion to Disney California Adventure.
"World of Color – ONE" spans Paradise Bay, a five-acre, man-made lagoon at Disney California Adventure. The show's "stage" is a platform composed of nearly one full acre of engineered superstructure. It's longer than a football field! Guests are able to access the viewing area for "World of Color – ONE" through the virtual queue system available only via the Disneyland app. Though joining the virtual queue is not required to view the nighttime spectacular, it is highly recommended.
Ready to plan your next visit to Disney California Adventure park? Contact me for a free vacation quote! I am a travel agent with Destinations to Travel, my services are complimentary, and I'd love to help you plan a magical vacation.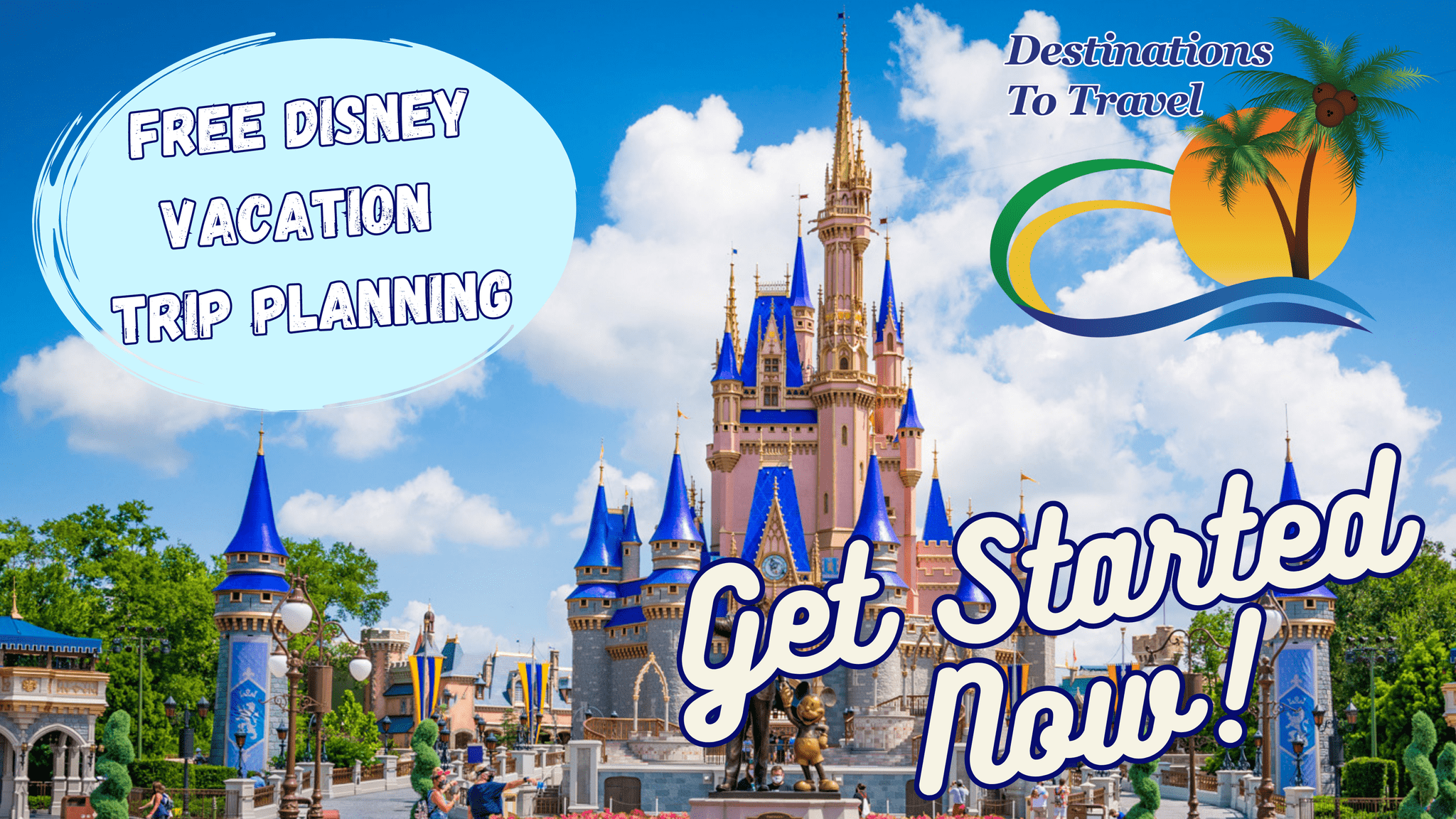 Let our friends at Destinations to Travel help you book your next Disney Vacation. They are the preferred Travel Agency of Chip and Company and Disney Addicts, and who we use ourselves.
Get started Now for your FREE No Obligation Quote.
Book With our friends at Destinations to Travel