Tomorrowland! The futuristic themed land has been a cornerstone of Walt Disney's Magic Kingdom for years. Two of its biggest attractions celebrate their 45th anniversary this week: Space Mountain and Carousel of Progress. Both attractions made their public debut on January 15th, 1975. To celebrate the special occasion, we take a brief look at the history and success of both Tomorrowland attractions.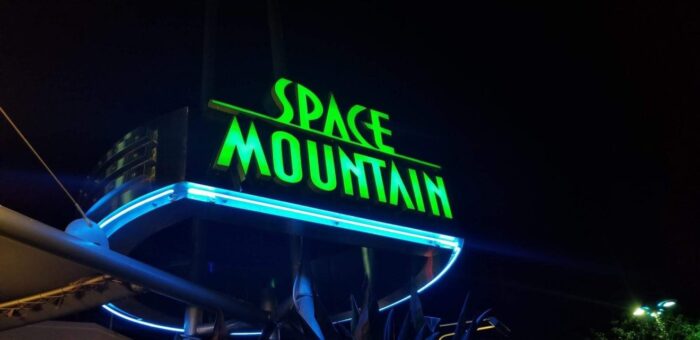 The Space Mountain attraction was the first thrill ride for Walt Disney World. It was built after Walt Disney saw the success of Disneyland's Matterhorn Bobsleds. Walt was unsure of thrill rides belonging in Disney Parks, but the positive feedback he received paved the way for Space Mountain's development.
His team of Imagineers got to work in the 1960s. Unfortunately, the technology didn't exist for what they were hoping to accomplish. They had to wait for a few technological breakthroughs before advancing. In a way, it really was a ride of the future!
Space Mountain set a few theme park and amusement park records. It was the first indoor steel roller coaster. It's also the oldest roller coaster for not only Magic Kingdom, but the whole state of Florida!
There is actually a backstory to the ride, but it's a subtle one and easy to miss. You're boarding a rocket shuttle at a port authority in outer space. The ride experience is supposed to be your journey home to earth while zipping across the galaxy. Also, it may be hard to believe, but the top speed of the ride is only 28 mph! The attraction uses music and lighting effects to help create the illusion of space travel. With so many sudden drops and sharp curves, it's easy to assume you're traveling faster. In reality, it's a very slow slower-than-average roller coaster. So it's an easy thrill ride that's great for kids of all ages!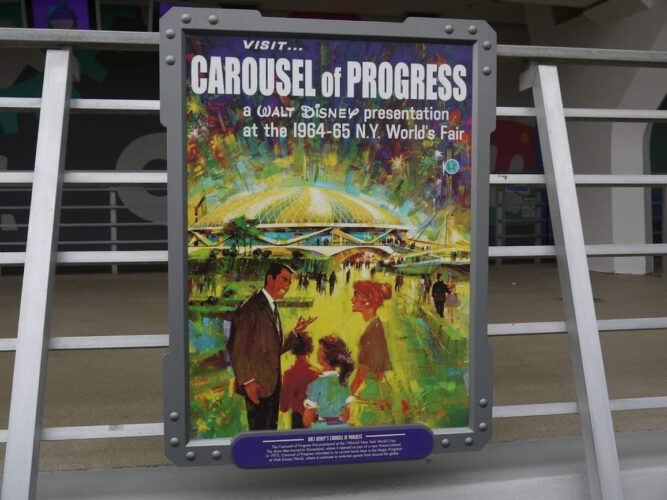 Carousel of Progress
The theme of the attraction focuses of an American family and what their life is like in various time periods. The show takes you through the early 1900s, 1920s, 1940s, and finally a family Christmas gathering in modern day. However, some would say the final scene may reflect what "modern day" looked like some years ago… Regardless, it's an entertaining experience for all ages to enjoy. The narrator is John, who's the father of the household, and his faithful dog Rover sits by his side in each scene. The attraction highlights the technological advancements and rapid changes found in each era. You sit in a theater that rotates the audience past each time setting before returning to its original position. It's a unique show with Disney charm!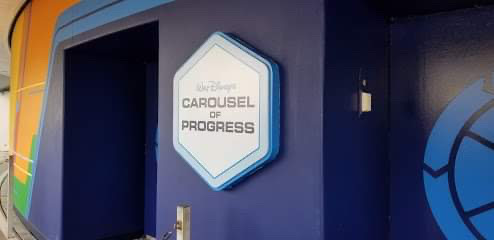 "There's a Great Big Beautiful Tomorrow"
Who can forget this classic Disney song? The legendary Sherman Brothers wrote this song for Walt Disney when he was designing attractions for the 1964 New York World's Fair. Back then, Walt made Carousel of Progress as one of four attractions to be enjoyed at the fair. It was a huge success and later made its way to Anaheim, CA.
The Carousel of Progress was transported to Disneyland, where it operated from 1967 to 1973. After closing its doors on the West Coast, the Carousel of Progress was brought to sunny Florida and opened at Walt Disney World in 1975. The close ties to Walt Disney himself, plus the unique history, is what transformed Carousel of Progress into a classic Disney Park attraction. Even though the attraction originated in 1964, we celebrate its 45 years of providing family entertainment at Magic Kingdom's Tomorrowland.
Will you be visiting these Tomorrowland attractions in the future?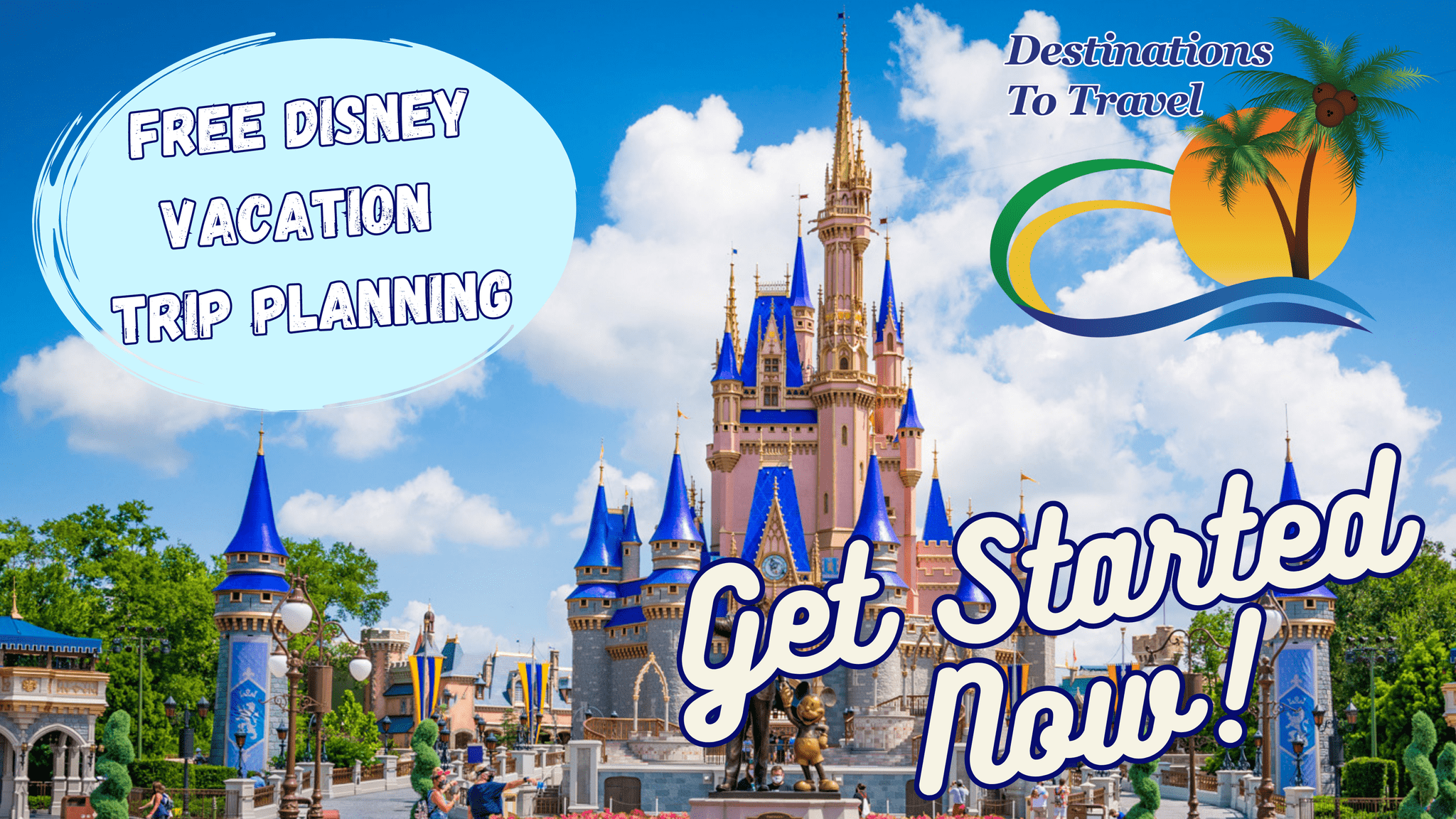 Let our friends at Destinations to Travel help you book your next Disney Vacation. They are the preferred Travel Agency of Chip and Company and Disney Addicts, and who we use ourselves.
Get started Now for your FREE No Obligation Quote.
Book With our friends at Destinations to Travel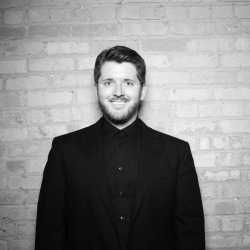 Latest posts by Kevin Koszola
(see all)