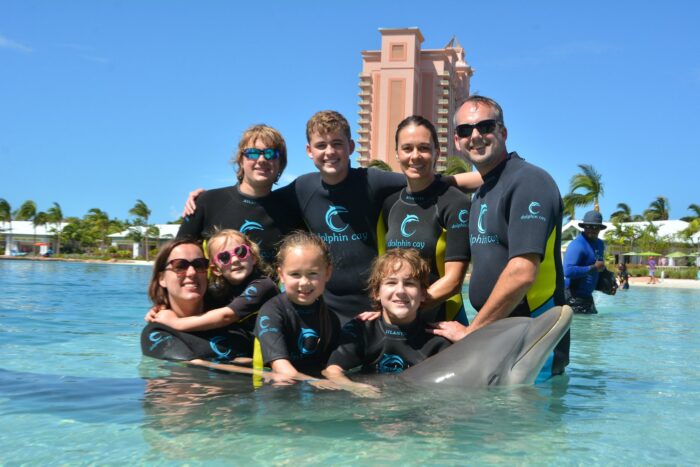 You've booked your Disney Cruise and now it is time for the fun to really begin – it's planning time!  Cruises are a really special type of vacation. You only need to unpack once, and the beautiful ship you are aboard becomes your mobile hotel bringing you to a variety of destinations. Deciding how you are going to spend your port days is a crucial part of planning your cruise, and I have tips on how to choose the best port excursions for your family.
Decide on Your Cruising Comfort Level
There are three main options for approaching port excursions:
Book excursions directly through Disney Cruise Line
Book excursions through an external tour operator
Plan your own adventure
These three approaches to selecting port excursions depend on your comfort level as a cruiser and as a traveler in general. No worries – no matter how you decide to proceed, you can easily find amazing port adventures that deliver all that your cruise ports have to offer.
The Newbie
Choosing port excursions that are booked directly through your Disney Cruise Line is the safest option and a good choice if this is your first cruise or you are a more tentative traveler. Referred to as Port Adventures, these have been selected specifically by Disney to offer options suitable for a wide variety of travelers, little ones through adults.
Some examples of the variety of Port Adventures offered in Nassau, the port stop (aside from Castaway Cay, Disney's private island) on their Bahamanian cruises are:
Adventure Jeeps and Beach
Atlantis Aquaventure
Blue Lagoon Island Dolphin Encounter
Graycliff Hotel Wine Luncheon
You will be able to pre-book your Port Adventures online prior to your sail date. The date on which your excursions become available to book will vary based on your Castaway Club member level. Castaway Club is Disney's cruising loyalty program and has Silver, Gold and Platinum levels. If this is your first cruise and you aren't a Castaway Club member yet, no worries. Most of the excursions have a large group capacity.
One additional piece of information to note: when you exit the ship, you will no longer be in the hands of Disney Cast Members but with external, vetted tour agencies. It is important to note that if there were to be a delay in your port excursion's return time, the ship will be held from departing the port ONLY for the Disney-booked Port Adventures.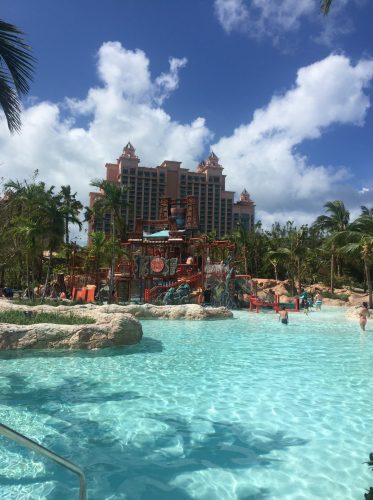 The Explorer
If large group tours aren't really your thing, or you have a specific activity in mind for your port day that doesn't happen to be on Disney Cruise Line's list of options, you can book your own independent or even private tours. We were cruising with friends who are fit, outdoorsy and adventurous and they wanted to do a kayaking trip with their family of four. They looked into Disney's Port Adventures and found that their youngest didn't meet the minimum age requirement. They were able to find a private kayaking tour through Viator that would allow the whole family to participate.
There are local tour agencies available that would love to help your family plan a fun, independent adventure. Be sure to do your due diligence researching any tour company prior to booking. If you are using a travel agent, be sure to ask them for their assistance, resources and suggestions.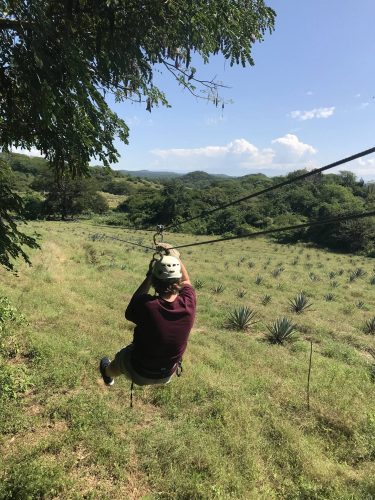 The Travel-Savvy Adventurer
If you have a high comfort level with international travel and want to explore a port on your own, the third option is simply to wing it. On one cruise, upon arrival in Nassau, my dad, husband and oldest son, hopped off the ship, found a friendly looking cab driver and asked him to give them a tour of the city. They had an amazing half day checking out Nassau from the locals' perspective and it was an adventure that my son still talks about today, many years later.
Be Open to Unexpected Magic
As those of us who have a passion for travel know, regardless of how much time you spend researching and planning, sometimes things don't go exactly as planned. My family has done a lot of excursions, some great, and some that weren't our favorites. I make sure to note the kinds of excursions that my family loves and others that we can avoid the next time around.
One of our favorite ways to spend a port day is relaxing at the beach. On our most recent cruise to Mexico, my daughter and I spent the day at the beach while the guys in our family were off ziplining. To our surprise, there were tons of tiny sea turtles! We had the most magical time watching the staff at the beach resort rescue these baby sea turtles and guide them to safety. It was a day we will never forget.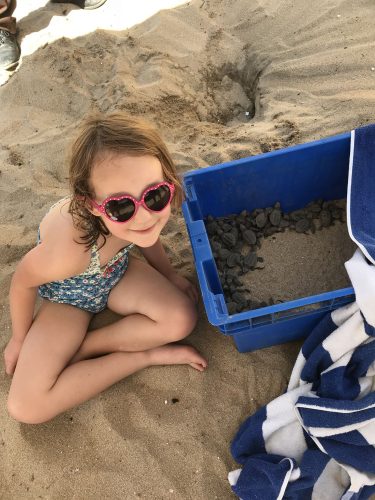 Regardless of how you decide to choose and book your Disney Cruise Port Adventures, you are sure to have an amazing time enjoying the cultures of a variety of different countries.
Ready to learn more about a Disney Destination vacation for your family? As an agent with Chip & Co's official travel partner, Key to the World Travel, I would love to help with your first, or next, Walt Disney World, Disney Cruise Line or Disneyland vacation! Email me at missy.graner@keytotheworldtravel.com or simply fill out the quote request below. And be sure to follow me on Facebook and Instagram.
---
Latest posts by Missy Graner
(see all)