We here at Disney Addicts want to thank you for our biggest year ever! We've brought you a wide range of articles covering everything from snacks, attractions, Fastpasses, tipping, transportation to park hacks.  We always try to base our content on topics suggested by our readers so we thought what better way to wrap up 2016 then to highlight the 10 articles we posted this year that you, our fellow Disney Addicts read the most.  We hope you'll enjoy our brief year-in-review and will continue to follow along with us in 2017.
10) What is the Kiss Goodnight at the Magic Kingdom?  This under-the-radar Disney send-off has melted the hard of many a guest with it's magical "good-night".  Read up and hang around one evening after the park has closed.  It's bound to bring a tear to your eye and is the perfect ending to a delightful Disney day.
9) What Happens if I Arrive Early/Late for My Dining Reservation?  Even for the hardcore planners in the bunch, during your Disney visit, the inevitable will happen at least once and you'll find yourself off schedule when it comes to getting to your dining reservation on time.  Don't fear, here's some tips on what to do should you find yourself running early or (most often) late.
8) How Much Should You Tip Mousekeeping?  Gratuities is a subject that comes up a lot with first time Disney planners. Here are some pointers on spreading the pixie dust to those who look after you during your Disney stay.
7) When Can I Book My 2018 Disney Cruise?  The early bird definitely catches the worm when it comes to nabbing a great cruise deal.  With Disney Cruise Line, prices are at their most affordable the earlier out you book and unlike the theme parks, sailings are available to book much further in advance. For those thinking about taking a cruise with Disney in 2018, definitely give this article a read.
6) Can I Pool Hop at Walt Disney World?  With so many amazing places to cool off at Disney, its no wonder that readers, want to know if they can dip their toes in more than one of Disney's luxurious pools.  Yet, as you can imagine, Disney does have so pretty firm restrictions in place.  So, get up to speed before deciding to spend the day pool hopping.
5) How Does Magic Kingdom Pick Family of the Day?  Nothing really manages to capture the hopes, dreams and imaginations of moms and dads planning a Disney getaway than the opportunity to be handed Magic Kingdom's coveted "Family of the Day" title and with it an opportunity to open the park.  You'll find details on what's involved in the article above.  However, it should be noted that Magic Kingdom will be re-vamping its opening ceremony in the new year.  Just what exactly will happen to this coveted role with the new opening show still remains a bit of a mystery.
4) Where Can You Get Breakfast at Epcot?  Though EPCOT becomes more of a culinary destination each year, when it comes to breakfast, places to grab an early morning bite may seem a bit hard to come by for first time visitors.  Here are our tips on places to hit up in the AM.
3) When do Christmas Decorations Go Up at Walt Disney World?  No other time of year reaches Disney planning fervor the way that the Christmas season does and rightly so.  If you're never been to Disney in the lead in to the holidays then it's definitely a worthy addition to your bucket list. So when does Disney World undergo its Winter Wonderland transformation?  This articles will give you some helpful tips should you be planning a destination Christmas for 2017 and beyond.
2) 6 Least Crowded Times to Visit Disney in 2017. If you're thinking about a visit to the Mouse next year, an important first step is deciding when to go. While I firmly believe any time of year is a good time for Disney, there are some dates that are better than others when it comes to crowd levels, season events and temperatures.  Be sure to check out our suggestions before making your plans.
1) When Will Disney Release Discounts for 2017?  As many of you set your sights on planning for your next trip to Disney in the year ahead, its good to know when discounts may become available.  Our most popular article gives a bit of an overview on times of year that Disney typically releases discount offers.  Speaking of which, on December 28th, Disney began offering discounts for Spring/Summer 2107.  Click here for more details on current offers. 
Do you have a Disney-focused idea or question that you'd like to see us write about? Then get in touch at mroden@mickeytravels.com.
Planning a Disney trip in 2017? Take the first step and get a FREE quote by filling out our form below.
Find articles like this helpful? Then why not consider working with an Authorized Disney Vacation Planner? As an agent with MickeyTravels, I'll be on hand to help with everything from creating your perfect package to helping you nab those hard-to-get dining and Fastpass reservations  Best of all, my services are absolutely FREE. Get in touch at 1.800.801.4025, via email at mroden@mickeytravels.com or follow along on Facebook. 
---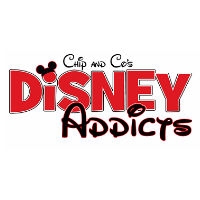 Latest posts by Disney Addicts Past Writers and Friends
(see all)