Q.
Can you use Disney Infinity 1.0 characters on the all new Disney Infinity (DI) 2.0 system?
A.
Great question! DI 1.0 characters are forward compatible with the new DI 2.0. However, the new DI 2.0 characters are not backward compatible.
The Walt Disney Company's interactive gaming unit has done an amazing positioning DI in the market. There are infinite possibilities for expansion. Players are able interact with Disney and Pixar characters in their own worlds. In the Toy Box, players create their own worlds. In this writer's opinion, Disney has hit the ball out of the park with DI! Boys and girls both young and old love playing this game. I can't wait to see what else is in store.
What's next on the horizon for DI? Stay up to date on the latest DI news on our sister site Chip & Co! .
Related Articles –
Disney Infinity 2.0 Release Dates
Disney Infinity 2.0: Tinker Bell and Stitch
Disney Infinity 2.0 News: Main Street Electrical Parade Vehicle Coming Soon
---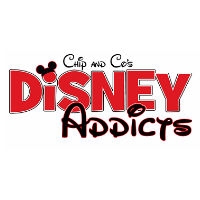 Latest posts by Disney Addicts Past Writers and Friends
(see all)