Q.
Is there really any difference between Disneyland and Walt Disney World?
A.
There are quite a few differences between the two Resorts.  Here are just a few of the differences:
Disneyland Resort (DLR) is very compact and comprised of two parks, Disneyland and Disney California Adventure.  There are three Disney owned hotels at the DLR – Disney's Grand California, Disneyland Hotel, and Disney's Paradise Pier.  Downtown Disney Anaheim is the third component for the DLR.  Currently there are only a few rooms in the Grand California that are part of the Disney Vacation Club.
Walt Disney World (WDW) is definitely spread out and comprised of four parks, Magic Kingdom, Animal Kingdom, EPCOT, and Disney Hollywood Studios.  There are lots of Disney owned hotels/resorts at WDW ranging in price from value resorts up to the deluxe resorts.  Quite a few of the resorts are part of the Disney Vacation Club.  Downtown Disney Florida is much larger than the one in Anaheim.
The Magic Kingdom and Disneyland are the closest in rides/theming but are still very different.  The one thing I always point out when people ask me the differences between the Resorts is that at Disneyland I can get off a ride and am immediately able to get in line for the next attraction and at Magic Kingdom when you get off a ride, you have a 5 minute walk to get to the next attraction (okay that may be a slight exaggeration).
Attractions that both parks have are:
It's a Small World, my personal preference is the one at DL – the outside of the attraction at DL is very different then WDW and inside the DL Small World has the "American" section now.  At Christmas time It's a Small World at DL get's a holiday overlay.
Pirates of the Caribbean – the one at DL has a couple drops in it so that makes the DL version my preference.  However, the queue at WDW is much better
Haunted Mansion – I personally prefer the WDW version better, except at the holidays.  For Halloween and Christmas seasons the DL Haunted Mansion receives a Nightmare Before Christmas overlay in September that goes through the end of the year.
Jungle Cruise – I prefer the attraction at WDW just a bit more, they have some better theming throughout the attraction.
There is so much more I could write about the differences just between the Magic Kingdom and Disneyland, let alone the throughout the rest of the resorts.  Chip made his first visit to Disneyland in 2012 and wrote an article about some of the differences he noted, I encourage you to read the article on the Chip and Co website by clicking here
In the meantime, is there anything specific you would like more information on regarding the differences between the two resorts?  Just post the questions here.
---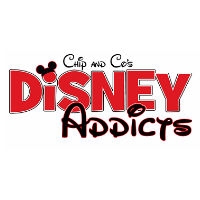 Latest posts by Disney Addicts Past Writers and Friends
(see all)