Many of us here know how much a Walt Disney World vacation costs – and for those of you who have not been and are wondering "well – how much is it?" – well, first of all – that depends on how many Mickey Ice Cream bars you will be consuming during your stay – and for my husband – that's a LOT! But seriously – I am not gonna lie – the cost of a Walt Disney World vacation can be pretty high. It's not the most expensive vacation ever, but it certainly isn't cheap, either. There are plenty of ways you can save some money though – and one thing I highly recommend is that you plan ahead with a Disney Trip Budget. Here's some pointers on what you will need to include in your Disney Budget:
Place To Stay: You will obviously need a place to sleep – and there are literally a TON of choices when it comes to Orlando lodging – from Disney Resort Hotels (in the Value, Moderate, and Deluxe pricing categories), to nearby offsite Hotels, to townhouses/houses/condos for rent all over the place – and when it comes to picking one, it really depends on the needs of you and the people you're traveling with – larger groups might be more comfortable off site in a house/condo where you can prepare your own meals and have more privacy, but if your family wants to maximize Park time – a Disney Resort would be the way to go! On site Disney Resorts start at about $150 per night for a "Value" Room, and go up from there, and off site hotels start around $100 a night, as do nearby rentable apartments/condos.
Money Saving Tip: If you plan to stay on site at one of the Disney Resorts (which I highly recommend – here's some reasons why!), then you will want to try and travel during "non-peak" times – the rates will be cheaper when it's not summer, or a holiday week/weekend (not to mention the crowds will be lighter, too!)
Transportation: You will need a way to get from place to place while in Orlando, and there are a few options when it comes to getting around. While you're at the Disney Parks, you can utilize Disney Transportation in the form of buses, boats, and monorails, but when it comes from getting to your Hotel to Disney,, of course, course rent a car, call a cab/Uber, or use the hotel shuttle service that many nearby Resorts offer (some are free, some charge a fee). Oh, and of course, you will need to get TO Orlando, too – plane or train tickets, or the cost of gas if you're planning on driving there
Money Saving Tip: Many car rental companies have AAA discounts, as well as a (cheaper!) option to "Pay Now" when booking online – so take advantage. 
Park Tickets: If you want to hang out with the Mouse, then you will have to pay the price of admission – in the form of Park Tickets that can be purchased a few ways. You can purchase ones separately for each Park, or you can buy multi-day "Park Hopper" passes that allow you to go from park to park without having to pay to enter each one. Park Tickets start at about $100 a day for a single park admission, and goes up from there based on when during the year you're going, and if you're opting to park-hop or not
Money Saving Tip: These can also be ordered in advance from travel agents like AAA – often at a discounted rate (probably won't be a HUGE discount, but still, every penny counts, right?)
Food: The food at Disney World is among some of the best I have ever tasted, and some of the best service/dining experiences, too! Of course – that all comes at a price, and there's no doubt that the prices for food in the 4 Theme Parks is higher than the average restaurant. So you'll definitely want to plan for this, and I suggest you take the following into consideration: How many meals a day will we really eat? Will we want to have a nicer "sit down" meal each day? Will we want to dine with Characters? Will we need multiple snacks to get us through the day? These questions will help you figure out how much you can expect to spend on food at Disney – and you can do some research Here to give you an idea of what kinds of foods are available where. To give you an idea, a "counter service" meal for an adult usually falls in the $15-20, and an adult entry to a character buffet is around $40-50 or so (not including tax/tip etc)
Money Saving Tip: Many meals served at Disney are on the large side – so two adults or an adult and child can easily share some meals and snacks – read more about that here. Also, you can save on drinks/snacks by bringing your own with you – a reusable water bottle and some granola bars/trail mix may not seem like much, but for those same items in the Park the price would be nearly double – so best to bring your own along if you can!
Souvenirs: This is a tricky category to budget for – as I know the minute I walk into any store at Walt Disney World I immediately want everything I see! But I try and stand firm, setting a $50 souvenir budget for every person in my family (myself included!) – and no one is allowed to go over it, no matter what!
Money Saving Tip: I wish I had a real "tip" for this one, but the truth is, there isn't much of a way to save money on Disney souvenirs – they cost what they cost, as you are a captive audience who is forced to pay their prices while you're in their World. That sounds cynical, I know – but it's true, and really it's not THAT bad – as the prices aren't horrible on most of the stuff they sell. So my advice here is to make sure that whatever you and your kids bring home is something USEFUL – something that you can actually make good use out of in your day to day life. A water bottle or coffee mug, pot holders, notebook and pens – whatever it is, just make sure it's not something that you will just toss aside at home never to be seen or used again. And whatever you do – STAY AWAY FROM THE GLOWING STUFF – you know, the carts they push around as dusk approaches – filled with glow sticks of various sizes and other flashy light up toys – they are useless – and just remember that – no matter how much the kids beg, it's a waste
Incidentals: This is a tricky category – and can include pretty much anything and everything: Parking, tipping, meals/snacks at the airport, sunscreen, a new hat for the toddler who lost his, a new bag because the strap on yours broke, the list can go on and on.
Money Saving Tip: Best advice I can give here is to just expect the unexpected, and be prepared – carry along a small first aid kit, some over the counter pain medications, ponchos, snacks, etc – and hopefully those will come in handy and save you time and money while you're at Disney
Budgeting may seem like the least glamourous thing in the world to do when it comes to vacationing – and – not gonna lie, it isn't exactly a thrill a minute, but it's a REALLY important part of ensuring your Walt Disney World vacation goes smoothly – and at the end of the day, isn't that what we all want?
Planning a trip to Disney? Fill out our form below to receive your FREE quote.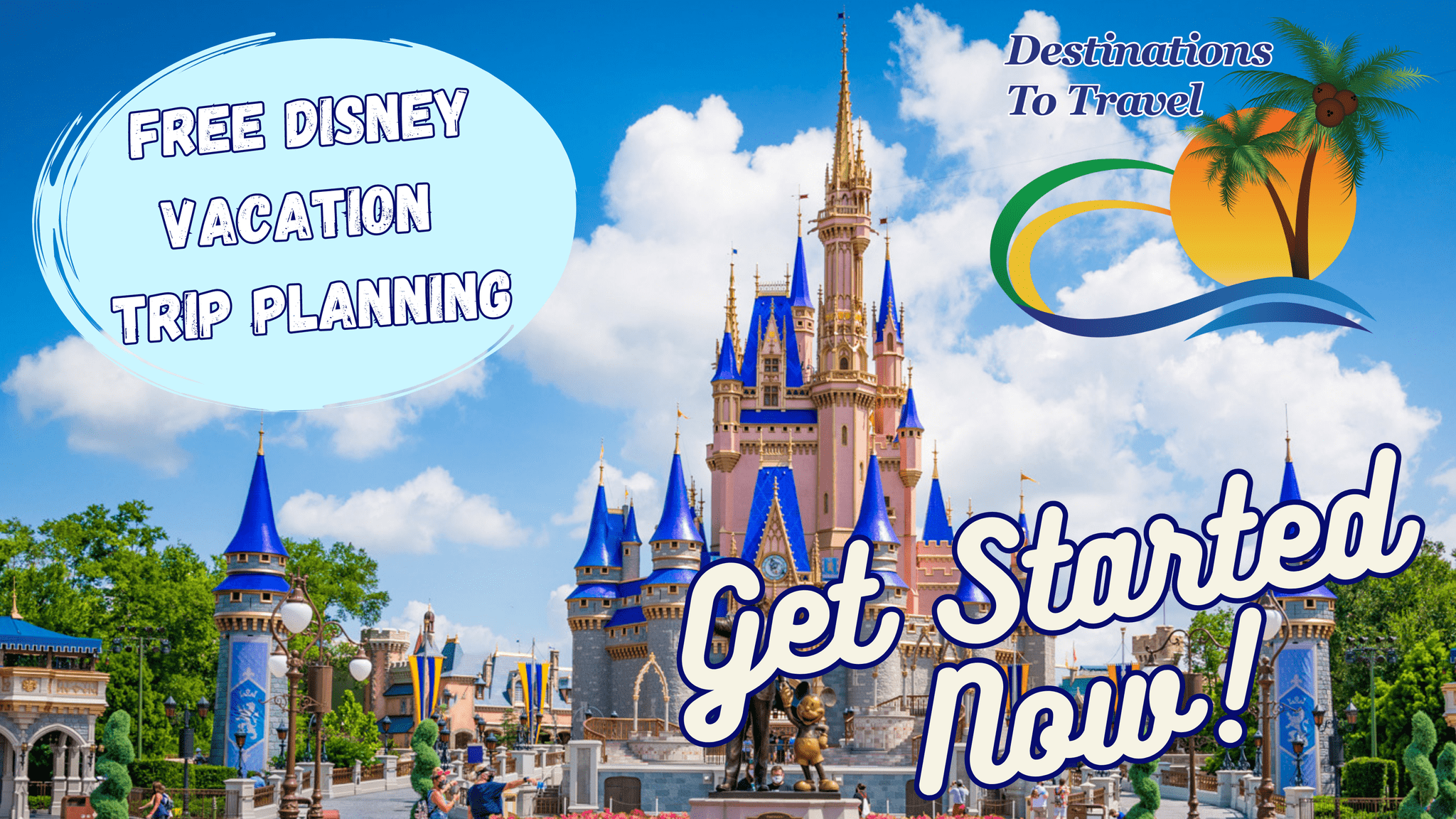 Let our friends at Destinations to Travel help you book your next Disney Vacation. They are the preferred Travel Agency of Chip and Company and Disney Addicts, and who we use ourselves.
Get started Now for your FREE No Obligation Quote.
Book With our friends at Destinations to Travel