Q: I am a larger person and wondering if I can fit the rides at Disneyland.
A: I am a plus size woman and my brother is taller than average so I can speak from experience.  For most of the rides at Disneyland Resort we have no problems enjoying the rides.  There are some exceptions to this however.
My brother, Karl, is 6'6″ tall and he is unable to ride Space Mountain.  The seats are close together and he doesn't have enough room to stretch out his legs enough to lower his knees to allow the lap bar to lock in to place.  Even sitting in the first seat of the car or trying to sit by himself, the way the lap bar is constructed he can't get it past the top of his knees.  He is also unable to get the lap bar over his knees on Gadget's Go Coaster.  Some people have mentioned that taller people may be uncomfortable riding on Matterhorn since the attraction vehicles were changed.  Karl has not had any problems  on Matterhorn, and in fact, it is one of his favorite rides.
As you can see from the picture above, I am a plus size woman.  I've only had a couple problems fitting comfortably on rides within the Resort.  I've ridden Goofy's Sky School and had a problem having the lap bar lock so the Cast Member had to help push down on the lap bar so it would lock in place.   I have not ridden Astro Orbiter in a few years as the last time I rode it I had to squeeze in to the seat as the space is narrow.  I also have not gone on Finding Nemo Submarine Voyage as I am worried I wouldn't be able to fit on the stairwell down in to the submarine.
If you are plus sized or taller than average I encourage you to visit Disneyland Resort and plan to enjoy most, if not all, the attractions.  If any of you are plus size, or taller than average, please share your experiences with the attractions at Disneyland Resort.
---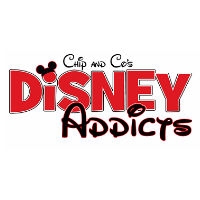 Latest posts by Disney Addicts Past Writers and Friends
(see all)