I'm sure you've heard of Splash Mountain, Slinky Dog Dash, and Flight of Passage. These are very popular attractions that can have long wait times. Have you ever done an attraction just because there was little to no wait, only to say to yourself, "Wow, that was really cool!"? Sometimes you end up with a new favorite attraction that way. There are definitely some attractions throughout Disney World that don't get enough recognition. I'm going to share my top 5 underrated Disney World attractions.
The Carousel of Progress- This attraction is located in Tomorrowland at Disney's Magic Kingdom. Guests follow an American family over 4 generations of progress and see how technology changes their lives. I have enjoyed this attraction since I was a child, and my husband was in disbelief when I explained to him that it had not been updated since the mid-90s. They quite literally predicted the future back then. The final scene could definitely use some reimagining, but the attraction is still very impressive! The Carousel of Progress was actually designed and built for the 1964-65 New York World's Fair and was conceived by Walt Disney himself!
Living With the Land- This relaxing boat ride can be experienced at The Land Pavilion at EPCOT. This attraction shows guests how Disney horticulturists use cutting-edge and sustainable growing techniques. If you have eaten at Garden Grill or Sunshine Seasons, you've likely eaten food grown right there! This attraction is very educational and relaxing. If you love learning new things and helping the environment, you will love this attraction.
The Gran Fiesta Tour Starring The Three Caballeros– You can find this underrated attraction in the Mexico pavilion at EPCOT. This ride was inspired by the 1944 Disney film The Three Caballeros and happens to be one of my absolute favorites. Riders take in all the sights of Mexico and help find Donald Duck before the big show. This attraction provides a perfect break from walking throughout the World Showcase.
Tomorrowland Transit Authority PeopleMover- The PeopleMover is located in Tomorrowland at Disney's Magic Kingdom. Guests embark on a 10-minute tour of Tomorrowland while riding this mass transit system of the future. This is a slow-moving ride and appropriate for all ages and gives a behind-the-scenes look at other Tomorrowland attractions. This attration provides a unique vantage point of the park and Tomorrowland.
Muppet*Vision 3D- This attraction is a live-action film that features The Muppets. I have been enjoying this show since childhood and it remains a favorite. You can find Muppet*Vision 3D at Disney's Hollywood Studios. This show is entertaining as well as hilarious. This show is full of surprises and fun for the whole family. This is another attraction perfect for cooling off and resting.
I wonder if any of you enjoy these attractions as much as I do?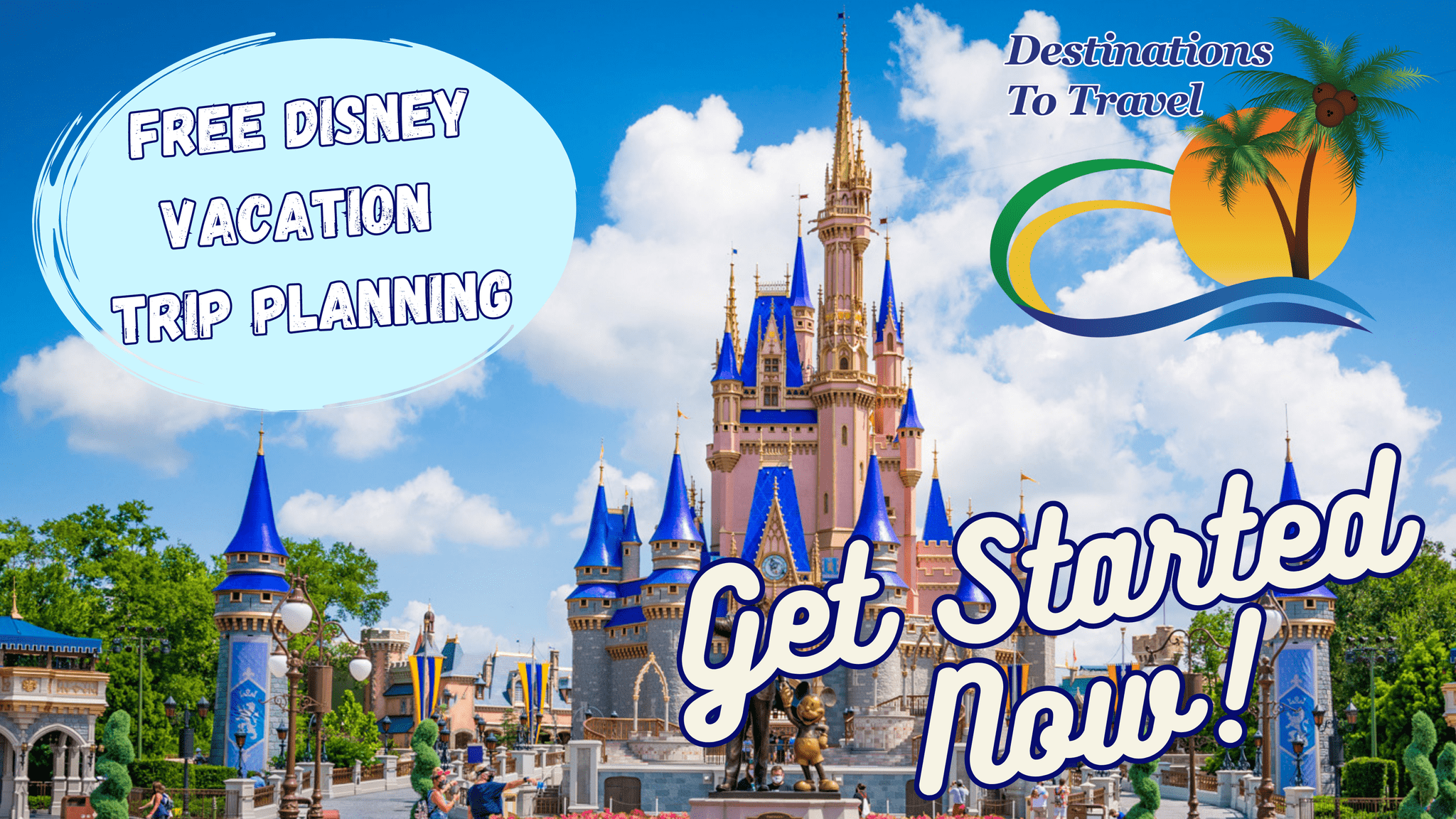 Let our friends at Destinations to Travel help you book your next Disney Vacation. They are the preferred Travel Agency of Chip and Company and Disney Addicts, and who we use ourselves.
Get started Now for your FREE No Obligation Quote.
Book With our friends at Destinations to Travel