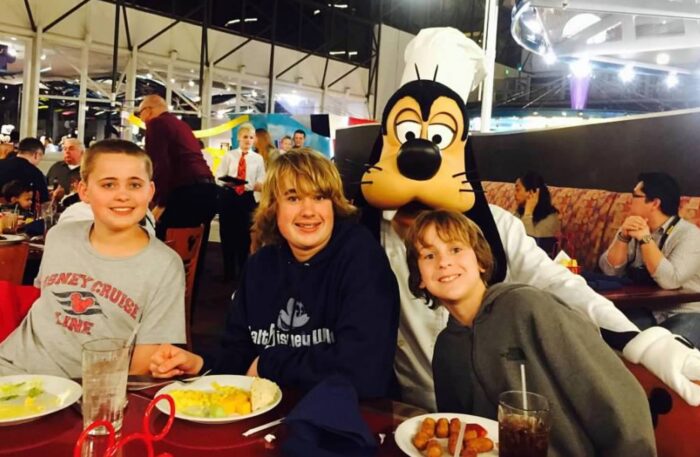 The concept of free-range parenting was popularized by famous pediatrician Benjamin Spock and then again in the 2009 book by Lenore Skenazy: Free-Range Kids: Giving Our Children the Freedom We Had Without Going Nuts with Worry. The basic idea is that by giving kids some age-appropriate freedom, you will help them develop into independent, functioning adults. I have found that by giving my own kids some freedom to explore Disney World independently, they have learned some important life skills and have kept up their love of the parks throughout their childhood and beyond.
Before getting into my tips for allowing your kids some freedom in the parks, please note a couple of important Disney World rules:
Kids have to be 14 years old to enter one of the theme or water parks alone
Kids under 7 must be accompanied by someone 14 or older on any attraction
Start Slow
Allowing kids to have some control over their daily itinerary in the parks can be a great first step in letting them have some independence. Little sister wants to ride Dumbo and your tween isn't having it? Let them wander down for a solo spin on the Tea Cups while their sibling gets her fly on. Are they ready for a snack while the rest of the family is content on a bench? Have them head over to the popcorn cart on their own.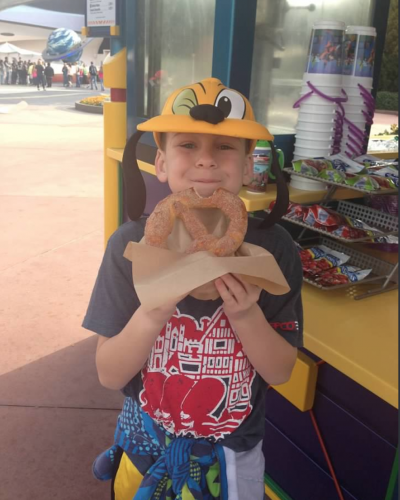 If you are staying at a Disney World resort, familiarize yourself with which pool(s) have lifeguards. When you are getting ready for an afternoon swim, let your older kids head down a little early, grab the chairs and head in for a dip for a bit before you join them.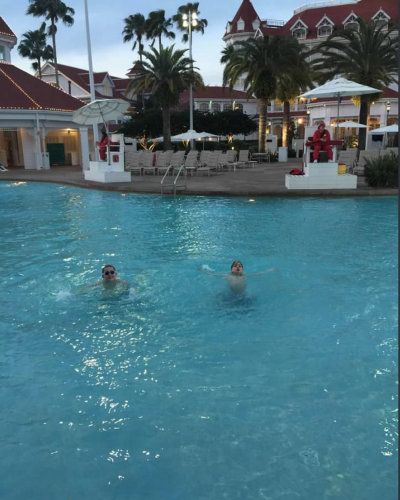 Make Sure they are Connected
Two essential items for independent kids in the parks – first, a phone. The parks are a safe and contained environment, but having the ability to get ahold of your kids via text or a phone call is an absolute must. I'm a big fan of keeping an eye on my kids' locations via Find My Friends and this is still true when they are in the parks.
Magic Bands, the second essential item, can be an amazing tool to foster some financial independence as well. You are able to control whether or not your child has charging privileges to your resort account within My Disney Experience. If you allow them to have the ability to charge, and they are aware of their spending limits, this is a great way to teach them how to make purchases. I've found that there are WAY FEWER extra snack credits left on our dining plan when we get to the last day of our trip now that my boys are able to order their own and pay for them with a tap of their Magic Band!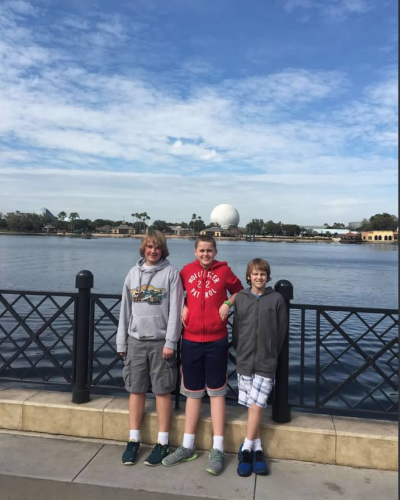 Make Sure they Know the Rules
We frequently stay at a resort on the monorail line and one of the benefits that we enjoy the most is that our three older boys can make their way to Magic Kingdom for some extra fun when the rest of us are just ready to relax. Setting clear expectations of where they can go and when you expect them to return can allow them to have some extra fun in the parks and you to have a little much needed time to yourself.
It's also important that they have a clear understanding of the type of behavior that is appropriate at Disney World. If you have concerns that they might find this level of independence a little too exciting and difficult to keep themselves in check, you may want to hold off on sending them out on their own.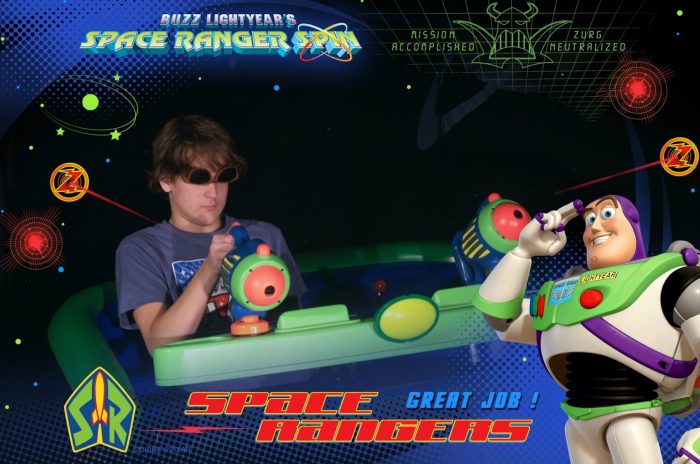 Know Your Kids
Kids are ready for different levels of independence at various ages. You know your kids best. I have four children and while one of them would have been fine roaming the parks solo at age 14, another needed a little more time to mature.
Disney vacations are a really important part of my family's life. Allowing my kids to have the flexibility to free-range has kept them engaged and interested in traveling to Walt Disney World with us from middle school, high school and now even college. Give your kids a little space – they might surprise you with what they can handle!
Ready to learn more about a Disney Destination vacation for your family? As an agent with Chip & Co's official travel partner, Key to the World Travel, I would love to help with your first, or next, Walt Disney World, Disney Cruise Line or Disneyland vacation! Email me at missy.graner@keytotheworldtravel.com or simply fill out the quote request below. And be sure to follow me on Facebook and Instagram.
---
Latest posts by Missy Graner
(see all)