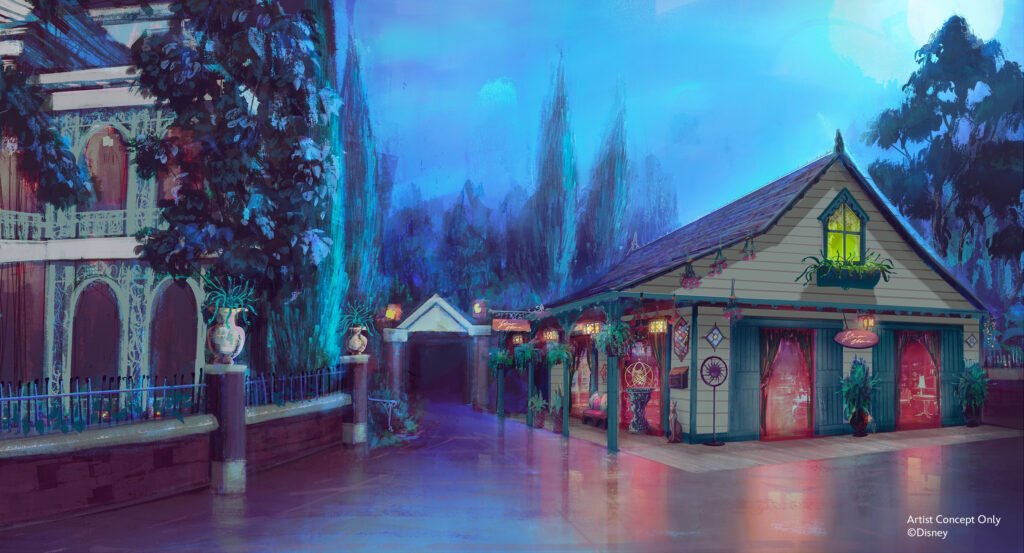 Haunted Mansion Grounds Expansion Coming to Disneyland in 2024
The Haunted Mansion grounds at Disneyland will be getting an expansion and a new retail shop in early 2024! The additions will build on the story and lore of the Haunted Mansion and include an expanded outdoor queue to immerse guests in enhanced theming, as well as a new retail shop adjacent to the attraction's exit.
Related – How to Celebrate the 'Haunted Mansion' film at Disney Parks
Local legend suggests the manor known today as the Haunted Mansion was first built by a prosperous sea captain. To this day, the mansion's staff faithfully maintains the happy haunting Haunted Mansion grounds. The expanded queue will tie into these stories and more, including new gardens inspired by Master Gracey, Madame Leota and the one-eyed cat.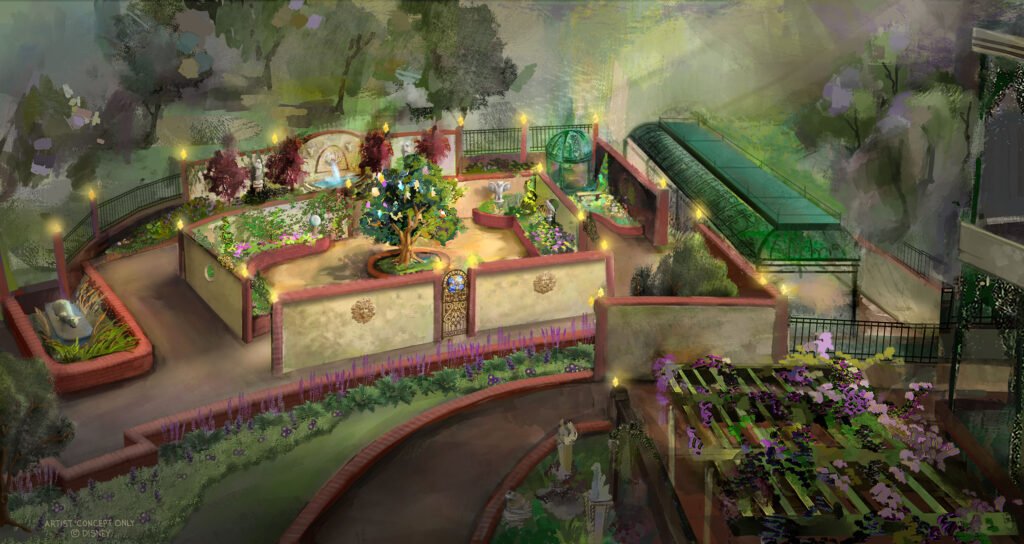 Each of the Haunted Mansion grounds gardens will feature unique elements ranging from a water fountain and gazebo to themed statuary and landscaping. In fact, guests will be able to see a new greenhouse where the groundskeepers for the Haunted Mansion grow their plants. The pet cemetery and horse-drawn funeral hearse will continue to reside on the attraction's grounds.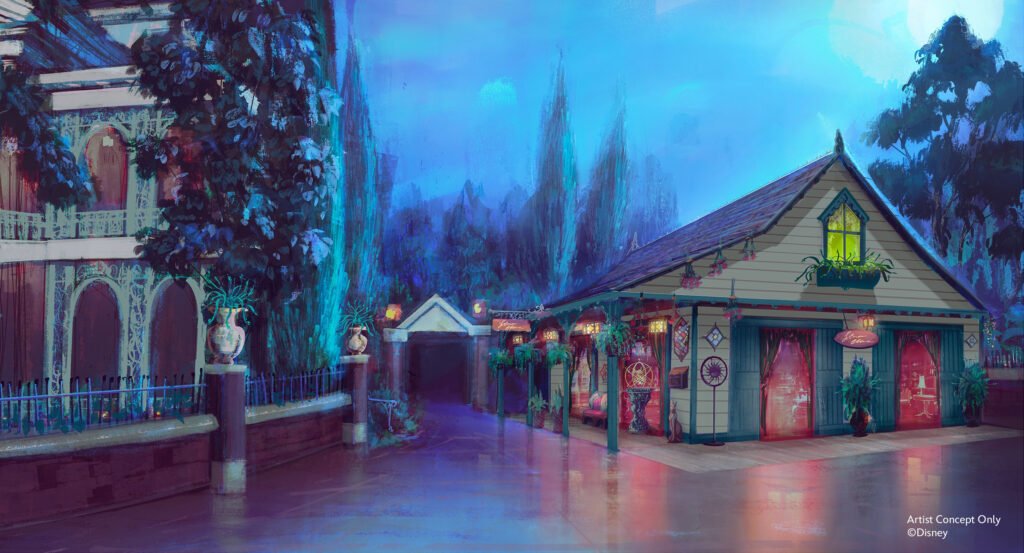 And speaking of Madame Leota, Disney felt it was time to continue her presence beyond the walls of the Haunted Mansion with an all-new retail shop. This carriage house of the mansion, belonging to Leota, will be a standalone shop that Disney is just "dying" to tell you more about in the future.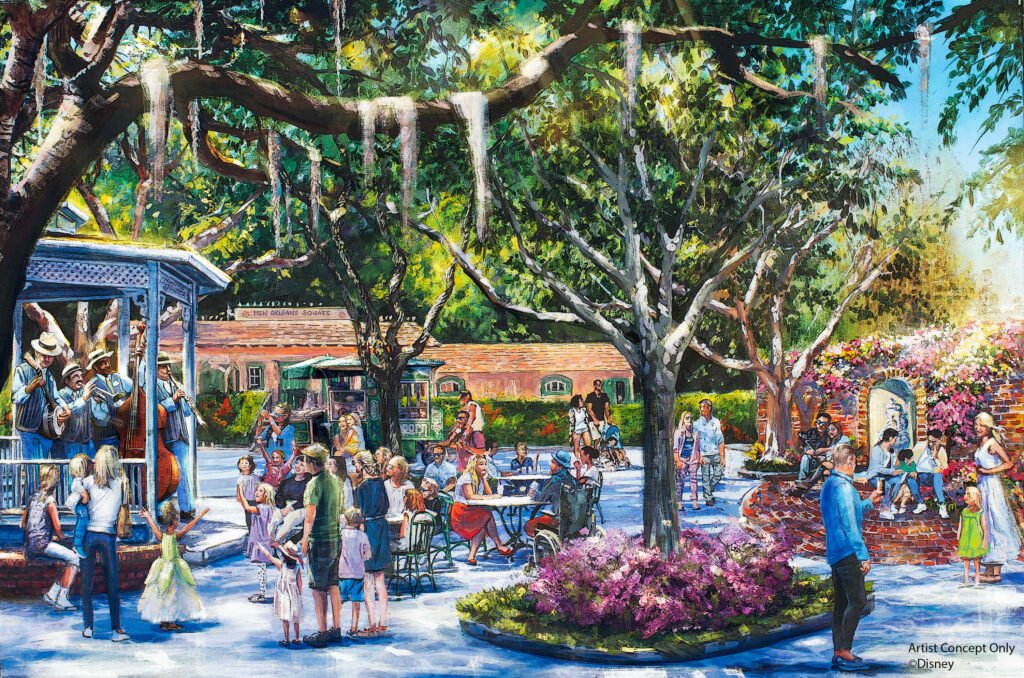 Disney will also make enhancements to the plaza adjacent to Tiana's Palace. This area is one that holds a lot of memories and history, and a new, elegant park-like setting will be a place to relax and enjoy the ambiance and live entertainment under the shade of new and historic trees.
Construction on these additions will begin in January 2024. Disney will take the opportunity to help improve the accessibility of these areas which includes a new elevator exit from the Haunted Mansion for guests with disabilities.
More information about the Haunted Mansion grounds expansion will be coming in the future so stay tuned!
Haunted Mansion
Frightful Delights Await
Dearly depart into a foreboding estate, drag your body to the dead center of the Portrait Chamber and watch as the walls begin to stretch before your eyes. Climb into your waiting Doom Buggy and embark on a shivering journey into an unearthly realm.
The disembodied voice of the Ghost Host is your private guide through the cadaverous dwelling—home to grinning ghosts and other spectral surprises.
Glide past a rattling casket in the conservatory. Head off to Madame Leota's spirited séance room. Float by the Grand Ballroom and its waltzing apparitions. Take a spin through a cemetery where the spirited residents regale you with song.
Beware of lurking hitchhikers—these phantom pranksters may try to follow you home!
Creepy Fun for Little Ones
The Haunted Mansion is dark and contains some mildly frightening scenes, but there is no gore. The ghostly residents are friendly and the ride is slow-moving.
Ready to plan your next Disneyland trip? Contact me for a free vacation quote! I am a travel agent with Destinations to Travel, my services are complimentary, and I'd love to help you plan a magical vacation.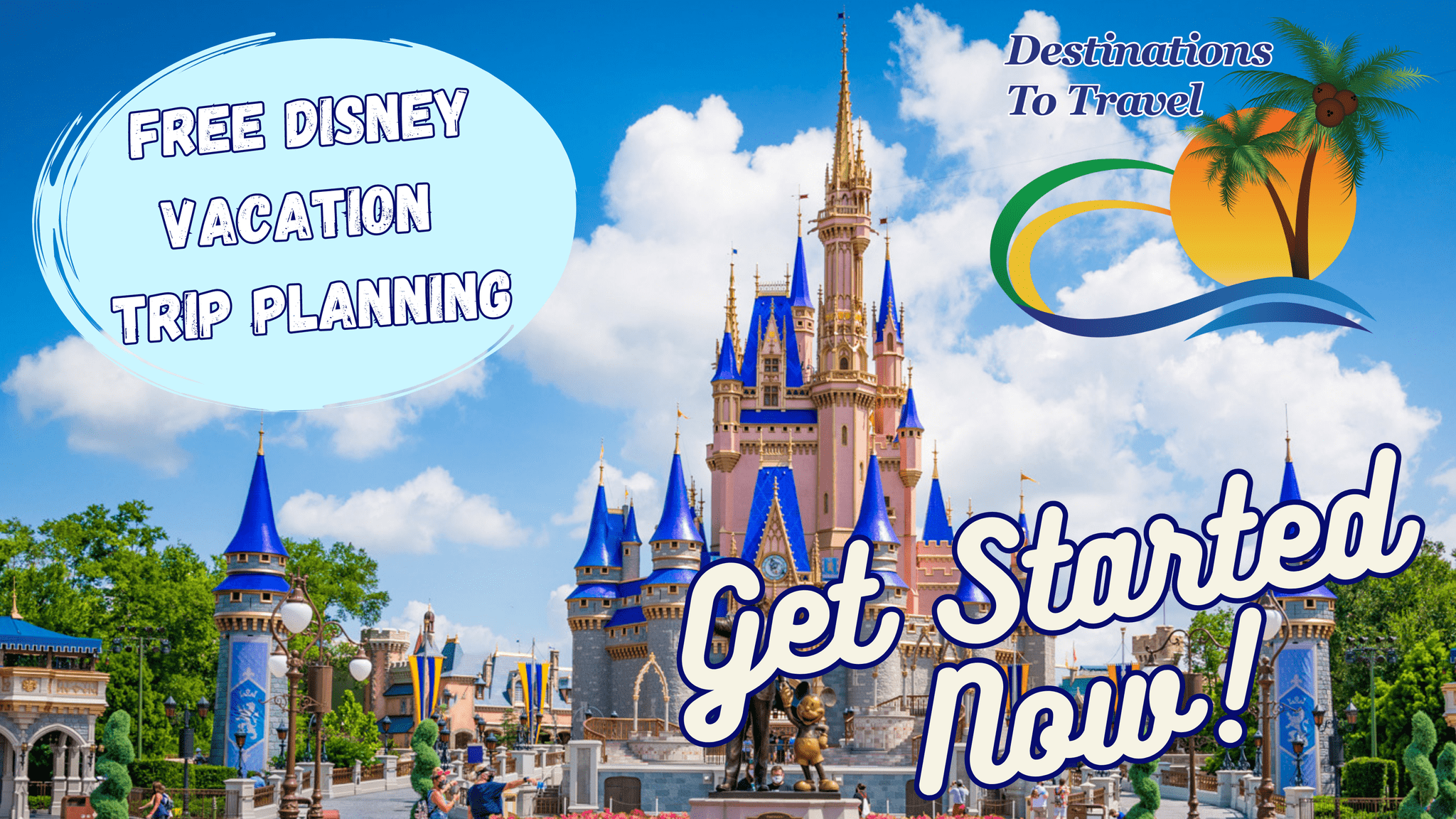 Let our friends at Destinations to Travel help you book your next Disney Vacation. They are the preferred Travel Agency of Chip and Company and Disney Addicts, and who we use ourselves.
Get started Now for your FREE No Obligation Quote.
Book With our friends at Destinations to Travel