If you're planning your first visit to Walt Disney World, the whole process may seem a bit daunting.  Between FastPasses, dining reservations, deadlines and touring plans its hard to know where to start.  That's why we've come up with this list of 10 quick tips to help first time visitors make their initial visit to the Mouse go as smoothly as possible.
It pays to research and plan. Even if you're the sort of family that likes to "wing it" when it comes to your first Walt Disney World vacation, a bit of initial planning can go a long way.  Here's are a few to consider in the lead in to your vacation.
Pre-planning (before you've booked): 
To Work with a Travel Agent or Book on your own-  Even if you're the sort of person that likes to book vacations on your own, there can be some distinct advantages to working with a Disney Travel Agent.  Check out this article to determine whether their services would be helpful to you.
Picking the Perfect Time of Year –  For many of us, our visits to Disney are largely dependent on school calendars and work schedules.  However, if you're flexible there are some times of the year that are better than others when it comes to visiting Disney.  Check out our list of best dates to visit in 2018 this article also has some great insights regarding 2019 dates. 
After you've booked: 
Organize your days – Once you've booked, it's helpful to lay out a blueprint of what parks you'd like to visit on each day. This will be massively handy when it comes time to make your dining and FastPass reservations.  We here at Disney Addicts have learned from past experience that some days are better than others for those looking to beat the crowds. Here's our rough guide for the best days to visit each Walt Disney World theme park.
Pay attention to important deadlines – When it comes to making dining and Fastpass reservations at Disney World, it can be really competitive with the most popular rides and attractions booking up fairly quickly.  That's why it pays to book them as far in advance as possible.  Your dining reservations will open up 180 days from the start date of your vacation.  Fastpasses will open up at 60 days (if you're staying onsite ) and 30-days (for offsite).   Making these bookings early means greater variety and flexibility.
2. Use a stroller – This is something you'll hear me talk about a lot because I think it is so incredibly important.  Walt Disney World Resort is massive, and its size is often underestimated by first time Disney visitors.  If you're travelling with small children, even if they've been out of strollers for years, still make plans to bring along or rent a stroller while you are at Walt Disney World.  It makes for a kinder, gentler mouse trip.  In an average day, it's not uncommon to walk at least 7 miles at Magic Kingdom alone.  Now imagine doing that over several days and you can begin to understand that toll that this will take on little feet.  It also allows kids to take a rest or even a nap when they get tired.  I used a stroller with my daughter until right before she turned 7 and I wouldn't take any of it back!
3. Choose your FastPasses wisely –  The Walt Disney World FastPass system is a fantastic perk that allows guests to jump to the head of the queue for 3 attractions at one theme park per day.  In order to take full advantage of this system, you generally want to go with the rides and attractions that you know are going to have the longest lines.   Fastpasses are also best used during peak periods where you know that the crowds will be at the heaviest.   There are a few exceptions to this rule (namely the new Pandora attractions) but I generally recommend not using your FastPasses in the morning as the lines tend to be short while the park fills up.  Instead head straight to the rides you didn't get a FastPass for and save your coveted 3 selections for later in the day!
4. Use Rider Switch – Travelling with small children does mean that adults have to miss out on all of the thrill rides.  For rides with height restrictions, Disney has implemented a wonderful (and often underutilized) system called Rider Switch, which allows one adult to enjoy the attraction while the other waits with the little ones and then switch so that the waiting adult has a turn to ride without having to go to the back of the line.  For more information on how rider switch works check out this article.
5. Take a day off –  With so much to see, do and explore at Disney, it is so easy to overdo it.  If possible, take a day out away from the parks for a little bit of rest and relaxation.   Each of Disney's onsite properties boasts a wonderful array of amenities and resort activities.  Its also a perfect time to enjoy a round of miniature golf, or find your perfect souvenir at Disney Springs.  A non-theme park day can really help families recharge batteries mid-way through your holiday.
6. Squeeze in a character dining meal  –  It doesn't matter whether your 8 years old or 80 years old, character dining experiences at Disney really bring out the kid at heart.  Each of Disney's theme parks offers at least one character dining experience and you'll find others located at many of Disney's breathtaking Deluxe Resort properties.  Look for the complete list on My Disney Experience and get ready to spend some quality time eating some fantastic grub while rubbing shoulders with some of your favorite Disney pals.
7.  Don't miss Magic Kingdom's Festival of Fantasy Parade – Even if parades aren't really your thing, the afternoon Festival of Fantasy Parade at Magic Kingdom theme park should not be missed.  Its colorful, energetic and full of pixie dust.  It's also the perfect way to go character spotting as many of your favorite Disney friends make an appearance during this afternoon offering.   Consult the Times Guide once you arrive at Magic Kingdom and plan on staking out your viewing spot a bit in advance.  You won't be sorry.
8. Stay for the fireworks –  The evening entertainment at Walt Disney World is simply not to be missed. Even if it's just for one night, try and stay to take in one of the incredible fireworks displays.  I consider it to be the icing on the cake of your Disney vacation.  Magic Kingdom offers "Happily Ever After" which is a combination of a castle projection show and fireworks display. Epcot does the breathtaking IllumiNations nightly fireworks display. Over at Hollywood Studios you have both a Star War-themed fireworks and the wonderful evening show Fantasmic! which has its fair share of pyrotechnics. Finally, Animal Kingdom's evening Rivers of Light doesn't go boom (so as not to scare the animals) but what it lacks in fireworks it makes up for in beauty and sheer brilliance!  Pick your favorite and be sure to stick around.
9. Pack a park bag – My big tip for people preparing for a big day at one of the Disney theme parks is to pack for any eventuality!   That's why the Park Bag can become pretty important.  Inside a well-stocked Park Bag, you'll find everything from snacks to ponchos to first aid kits and a change of clothes.  The better prepared you are, the more seamless your days.  For more ideas on what to include in your bag check out this article.
10. Be sure to stop and breathe! It's hard not to get bit by the Disney planning bug and before you know it, you'll be planning out every minute of your Disney days with military-like precision.  But try not to lose sight of the reason you're there,  which is to have fun and memorable moments with your family and/or friends.  Sometimes it pays to cast aside your touring plan and be spontaneous.  If your child would rather be seeing or doing something that is not on your schedule, don't be afraid to go with the flow.  It's these little diversions that are often the most memorable in the end.
Are you thinking about a visit to Disney World? Fill out our form below to receive your FREE quote.
Thinking about a visit to Disney? Click here for your FREE no obligation quote or fill out the form at the bottom of this page!
Find articles like this helpful? Then why not consider booking with an Authorized Disney Vacation Planner? As an agent with MickeyTravels, I'll be on hand to help you with everything from finding your perfect package to sharing tips and tricks to help you get the most out of your time at Disneyland.  Best of all, my services are absolutely FREE. Get in touch at 1.800.801.4025, via email at mroden@mickeytravels.com or follow along on Facebook. 
Images copyright Disney.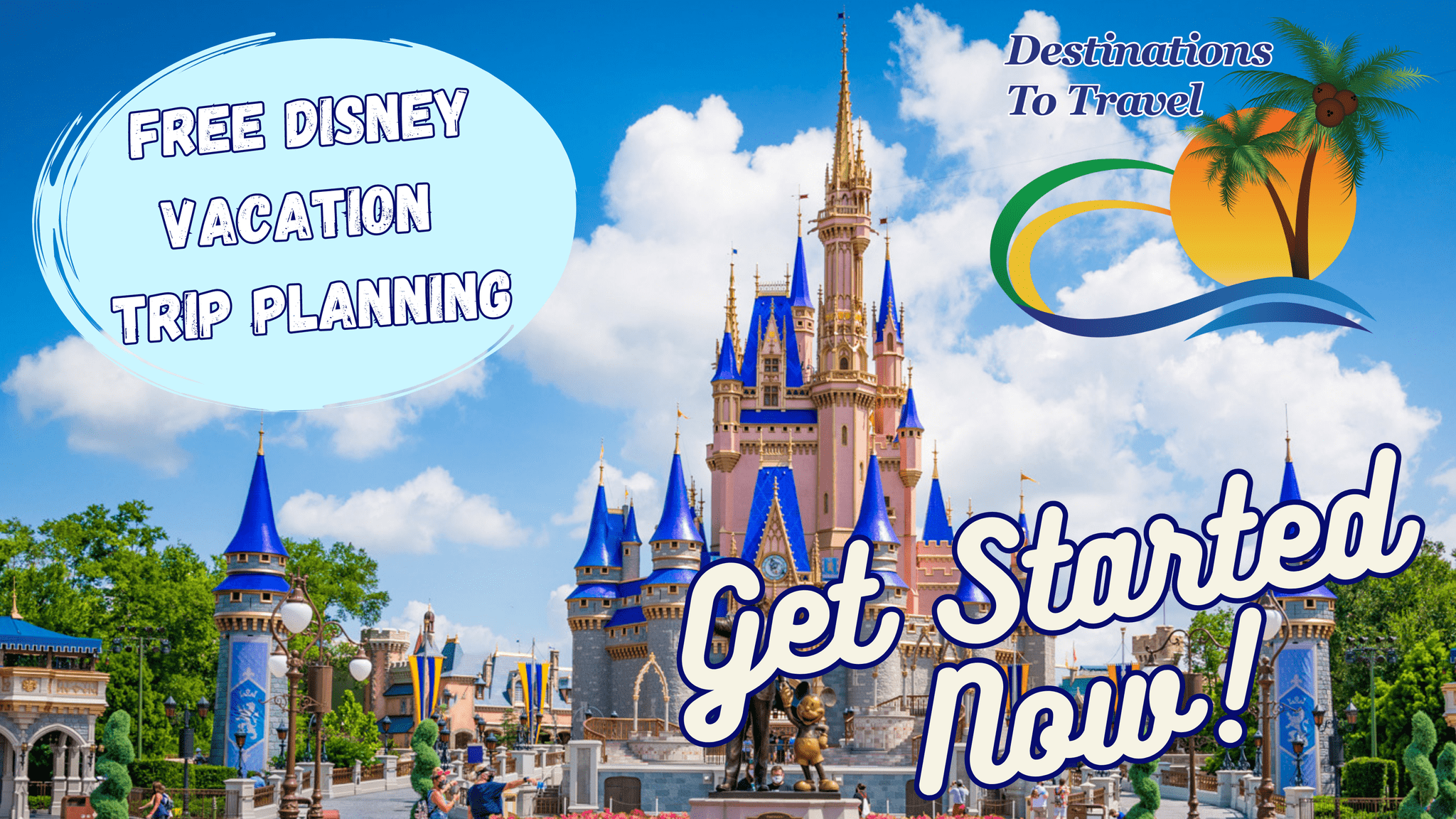 Let our friends at Destinations to Travel help you book your next Disney Vacation. They are the preferred Travel Agency of Chip and Company and Disney Addicts, and who we use ourselves.
Get started Now for your FREE No Obligation Quote.
Book With our friends at Destinations to Travel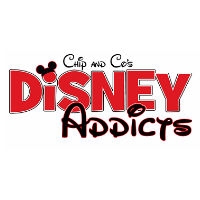 Latest posts by Disney Addicts Past Writers and Friends
(see all)