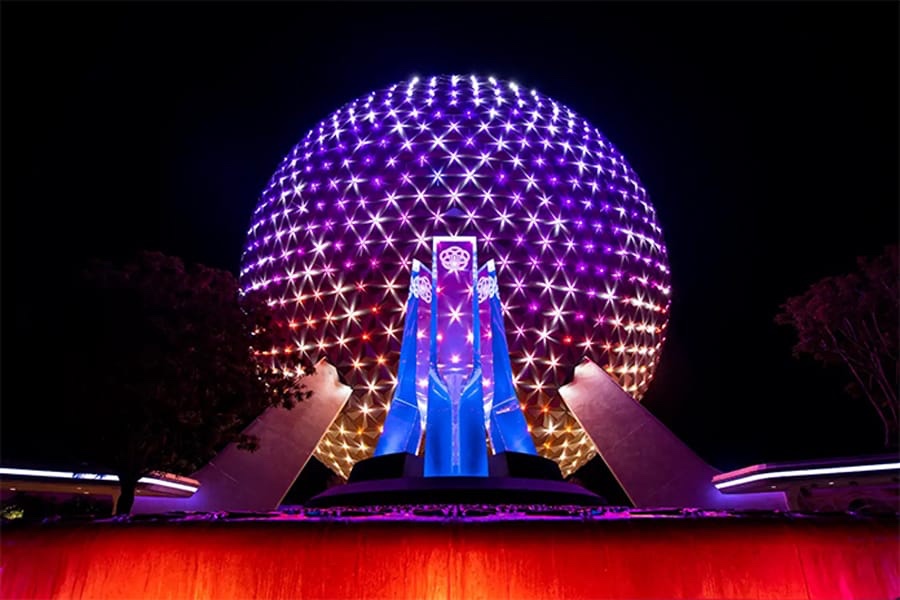 Big changes have been happening at the Walt Disney World Resort in the past few months. Disney Genie and Genie+ have arrived at the parks, Disney's Magical Express is coming to an end, and more! With some of these changes comes added costs to your Disney World vacation. Let's break down what visiting Disney World cost the average family in 2022.
Related – Everything Coming To Walt Disney World In 2022!
For our cost breakdown, we'll be looking at an average family of four. Two adults and two children, ages 9 and 6. The time of year you visit Disney World plays a big part in the cost so we will be looking at mid-summer dates.
Hotel & Tickets
For our family of four visiting Walt Disney World from July 18 to 22, the following hotels are available:
Value resorts range from $166 to $250 per night…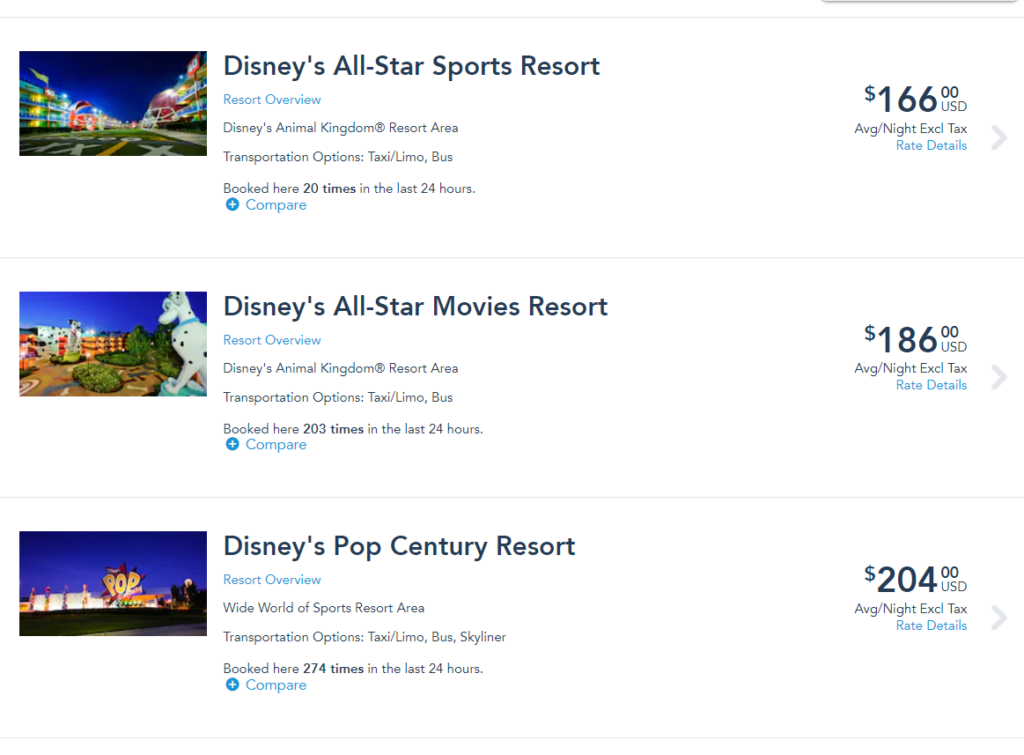 Moderate resorts range from $253 to $420 per night…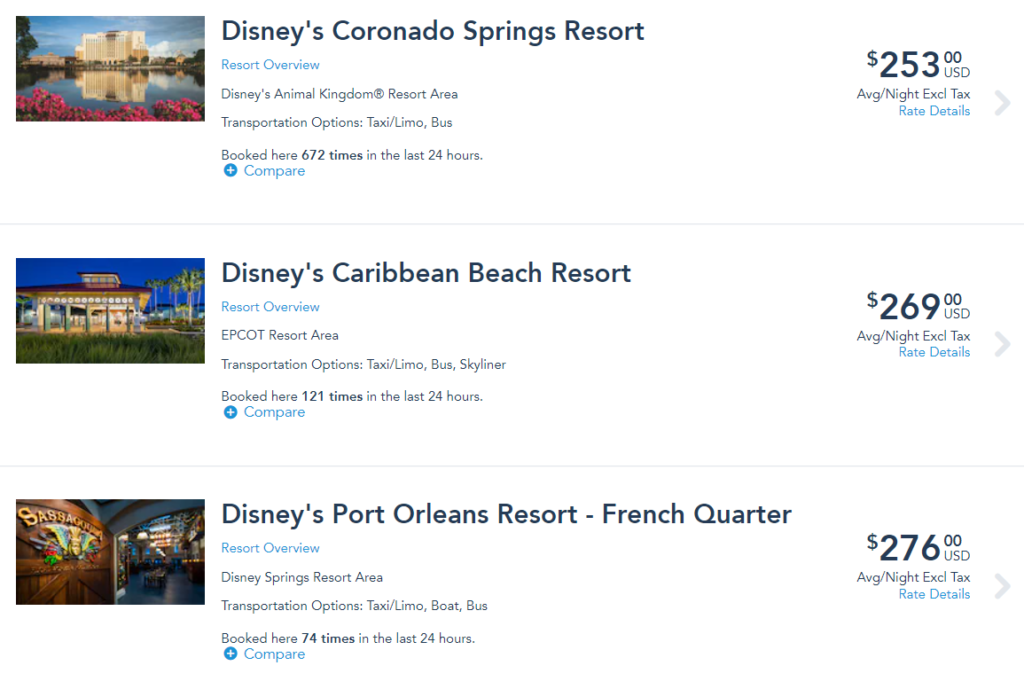 And deluxe resorts range from $421 to $1114 per night.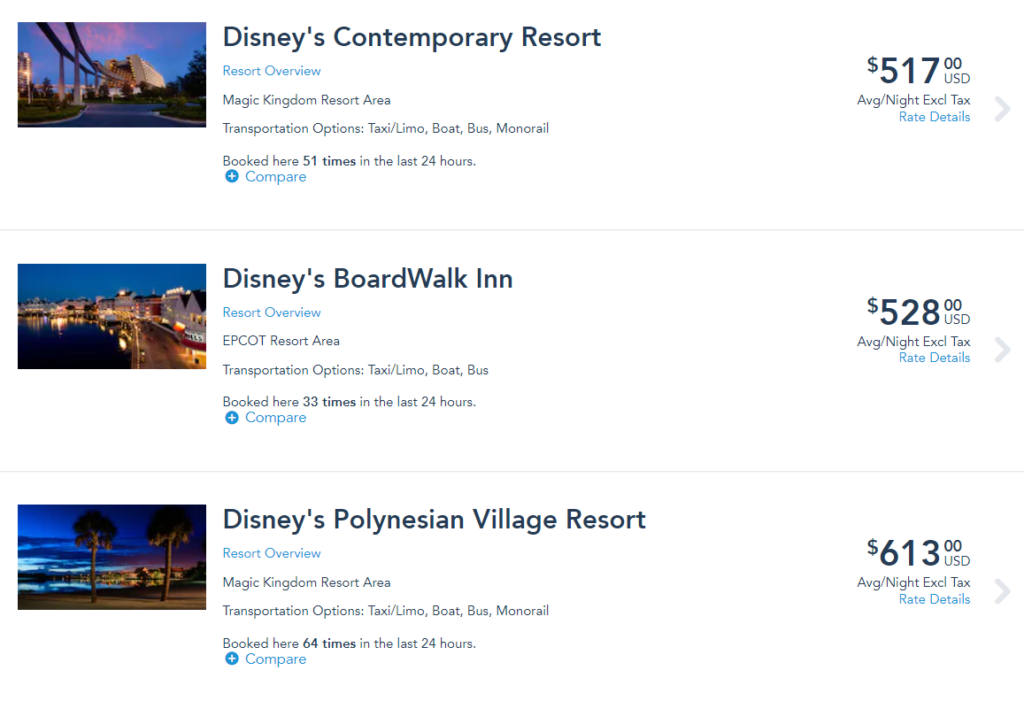 For our family, we typically use our hotel room just to sleep so we will go with the most affordable option: a standard room at Disney's All Star Sports Resort. Next, we will add 4-day park tickets, one park per day. Note that the Park Hopper option would have made these tickets more expensive. Also, keep in mind that tickets are date-based when it comes to price, so they can vary widely depending on when you choose to visit.
Related – Best dates to visit Disney World in 2021 – 2022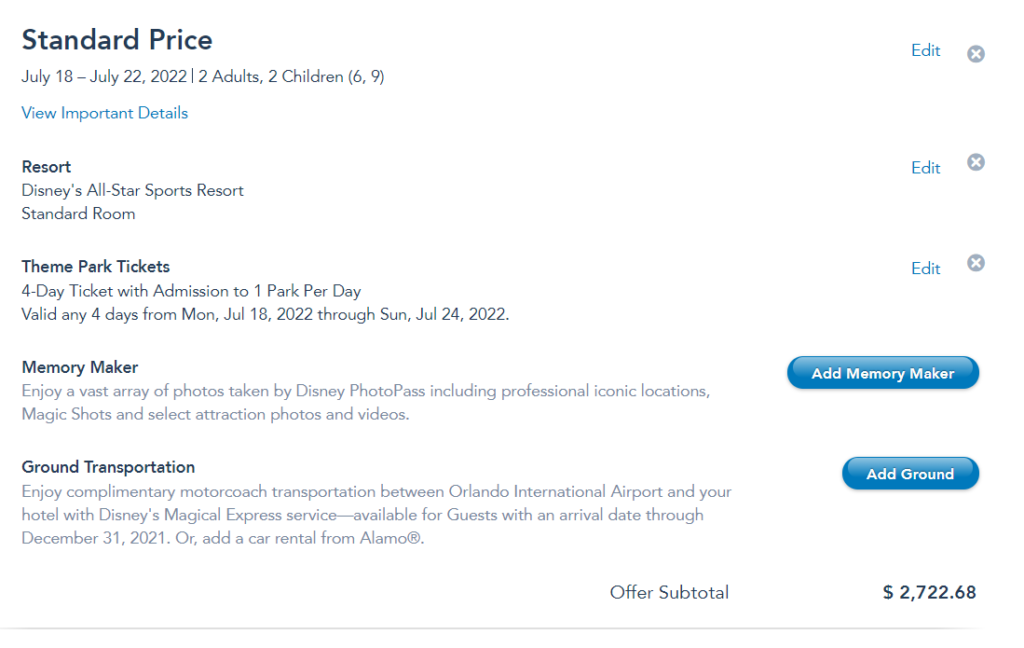 The total for the tickets and hotel comes to $2,722.68.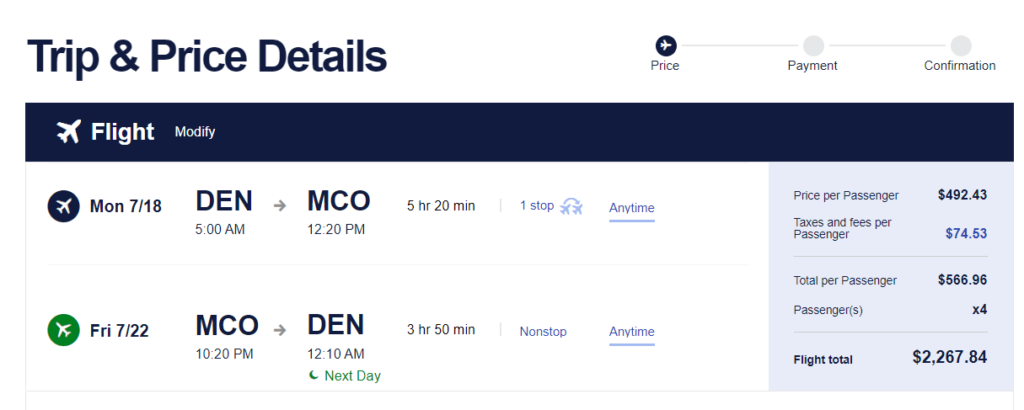 Transportation to Orlando
Traveling to Orlando will vary depending on where you are traveling from. If you are planning on driving, you'll want to factor in gas prices. Most guests I work with fly into Orlando from their hometown. If you are flying, you'll want to shop around for the best available flights. For our purposes, let's look at flights from Denver, Colorado to Orlando on our dates in July. Flying with Southwest Airlines comes to $2,267.84.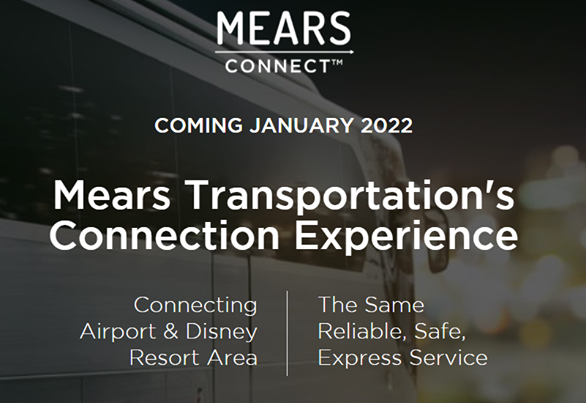 Transportation from Orlando Airport
Disney's complimentary airport transportation, Magical Express, will no longer be available starting January 1, 2022. Guests flying into Orlando will need to plan a different way to get from the airport to their Disney hotel. There are multiple transportation options you can book in advance. Mears Connect is one of them! Mears is the company that has been operating the Magical Express on behalf of Disney. Mears connect is said to provide "the same reliable, safe, express service" guests are used to, though it does have some differences compared to Magical Express.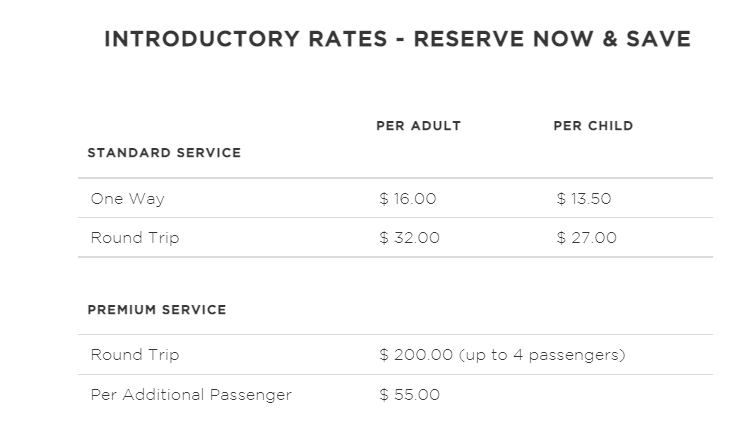 The price for Mears Connect's Standard Service, which is a shared service that includes large vehicles and monitored wait times, is $32 per adult and $27 per child (round trip). Total for our family would be $118.
If you are flying into Orlando and want to drive yourself, you can get a rental car. A standard vehicle from Alamo Rental Car for our dates is about $580.
Parking
If you are driving to Orlando or plan to get a rental car, you'll need to pay for parking at your Disney resort. The overnight self-parking rate varies by the type of Disney World hotel you're staying at. Parking is $15 per night at value resorts, $20 per night at moderate resorts, and $25 per night at deluxe resorts. Guests staying at a Disney World resort won't need to pay for parking at the theme parks. If you are staying off-site and plan to drive to the parks, standard parking is $25 per day.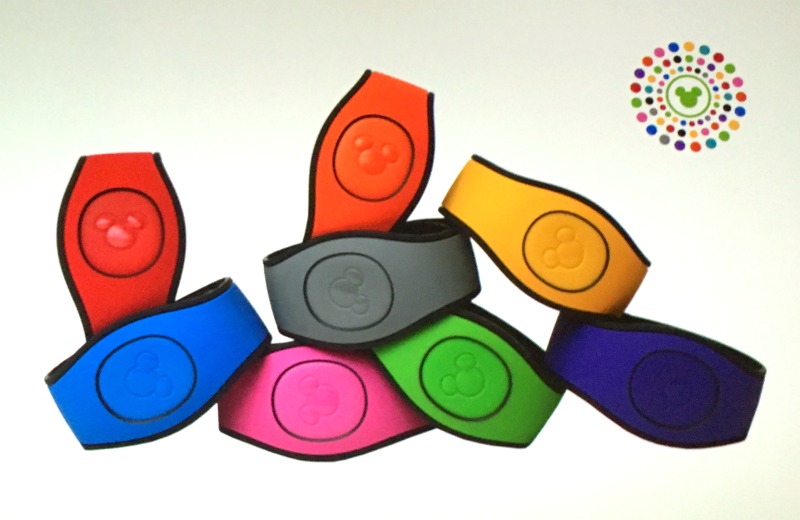 MagicBands
MagicBands are no longer included in Walt Disney World vacation packages. If you want to use a MagicBand throughout your trip because you find them stylish, convenient, or for any other reason, you'll have to purchase them. The most basic style of MagicBand is now typically priced at $19.99, while others with more elaborate designs or those that are limited edition designs are more expensive. Guests with a Disney World vacation package can get certain MagicBands discounted for as little as $10 each. If our family were to get non-discounted MagicBands online at shopDisney, the total would be $79.96 without tax.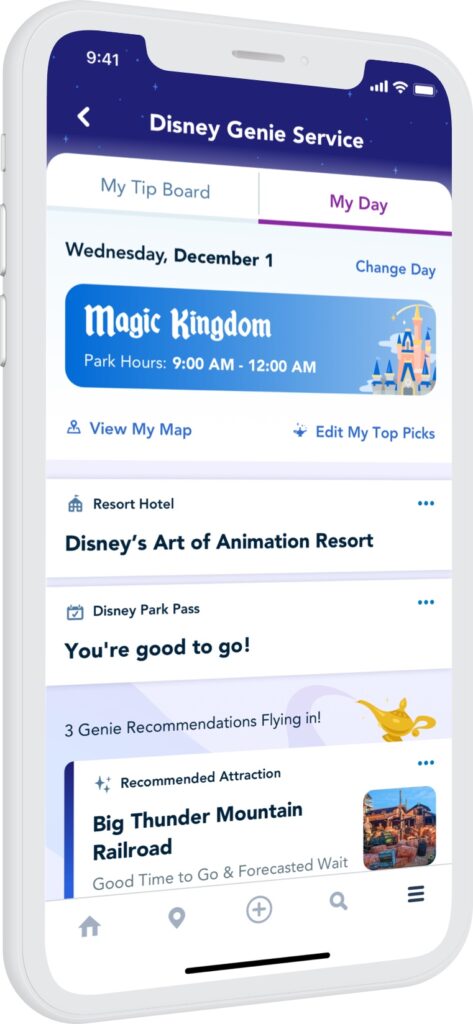 Disney Genie+
Walt Disney World recently launched the new Disney Genie+ service. Disney Genie+ replaced the free FastPass service. For $15 per person per day, guests can select the next available time to ride an attraction using that ride's "Lightning Lane" (a.k.a. FastPass lane).
Attraction selections can be made one at a time throughout the day, and over 40 attractions are included in Genie+. For our family of four, Genie+ would cost $240 to add to our 4-day tickets. Disney Genie+ can be added to your whole park ticket in advance or to a specific day the morning you wish to use it.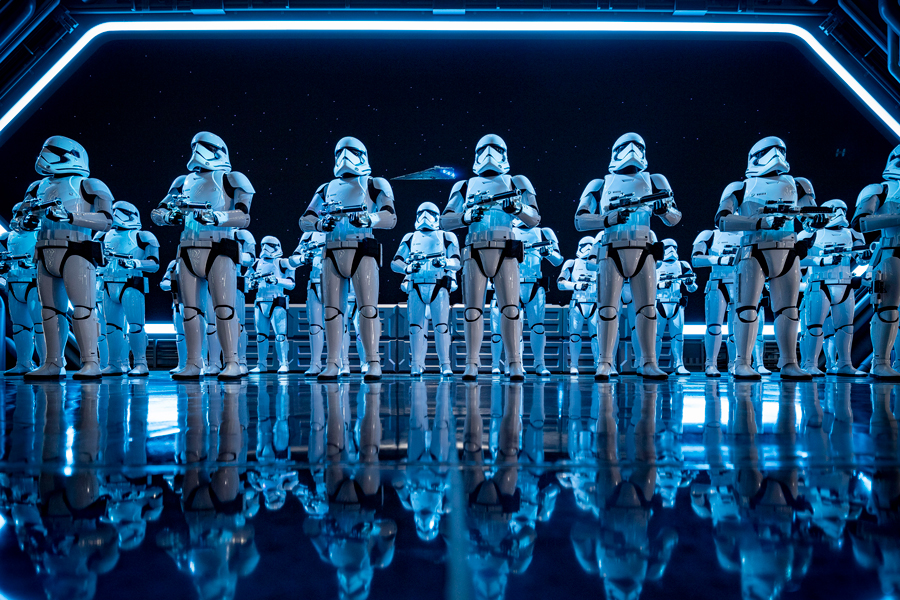 Individual Lightning Lane Attractions
Another thing guests might want to pay for is the new Individual Lightning Lane Attraction Selection. Select attractions will not be included in Disney Genie+ but will be a separate, a la carte, price for Lightning Lane use. Individual Attraction Selection will be available for some of those super popular rides in Disney World like Seven Dwarfs Mine Train, Star Wars: Rise of the Resistance, and Remy's Ratatouille Adventure. The price is based on the day and attraction and can fluctuate. Guests can purchase two of these attractions per day.
Let's say our family of four wants to purchase one of these attractions each day we visit the parks. On average, the attractions cost $13 each per person. So, for the four rides we want to experience, we'd need to budget $208.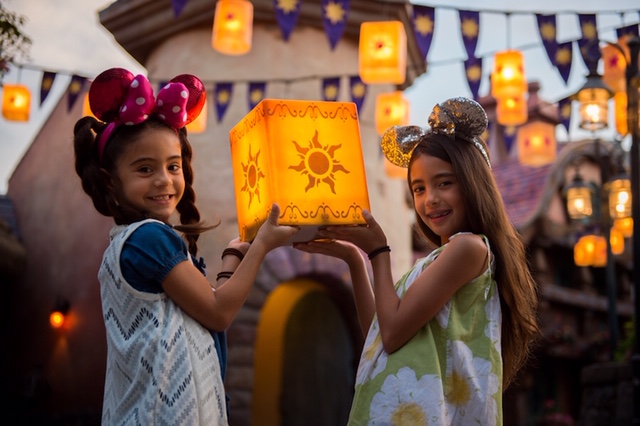 Memory Maker
Many guests like to purchase Disney's PhotoPass package, Memory Maker. Memory Maker allows guests to download photos either from one day or from their entire trip, depending on what they choose to buy. Memory Maker can be purchased for one day for $69 or for the entire trip for $199. If you purchase Memory Maker at least 3 days in advance, you can purchase it for a discounted price: $169. Memory Maker includes all ride photos and any photos taken by a Disney PhotoPass Photographer.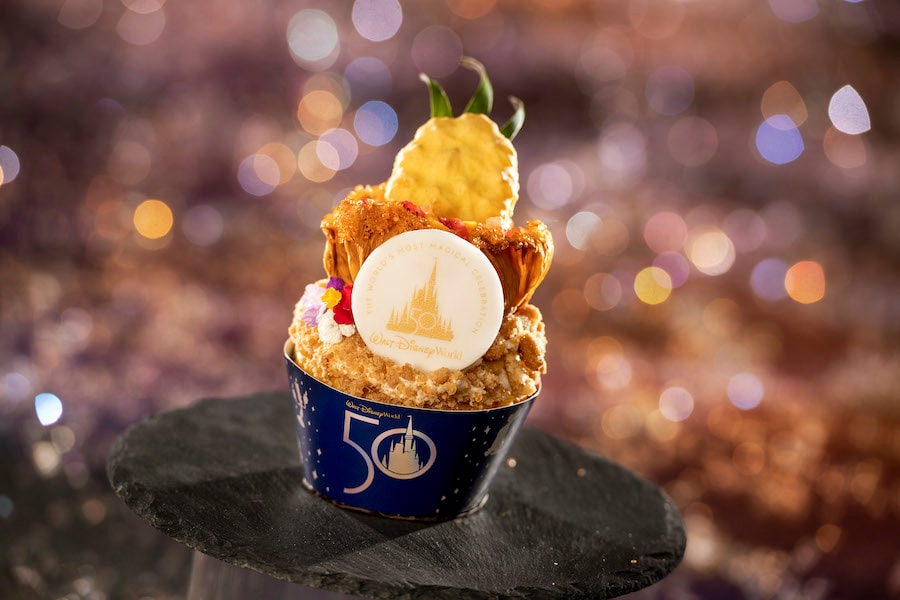 Food
Pricing for food fluctuates depending on how much your family will eat and where you'd like to eat while at Disney World. Some families will eat exclusively at quick service restaurants. Others will make heavy use of table service spots. Some skip breakfast and just drink coffee in the room. Others like to eat 3 full meals.
For our example, we'll estimate the cost of 2 quick service meals and 1 table service meal per main day of the visit (19th, 20th, and 21st). We'll include 2 quick service meals for the arrival day (18th) and 1 quick service meal for the day of departure (22nd). That comes to about $565 for the entire trip for this family of four. The price does not include drinks, snacks, or any extra foods. I'd add another $100 just to cover any extras.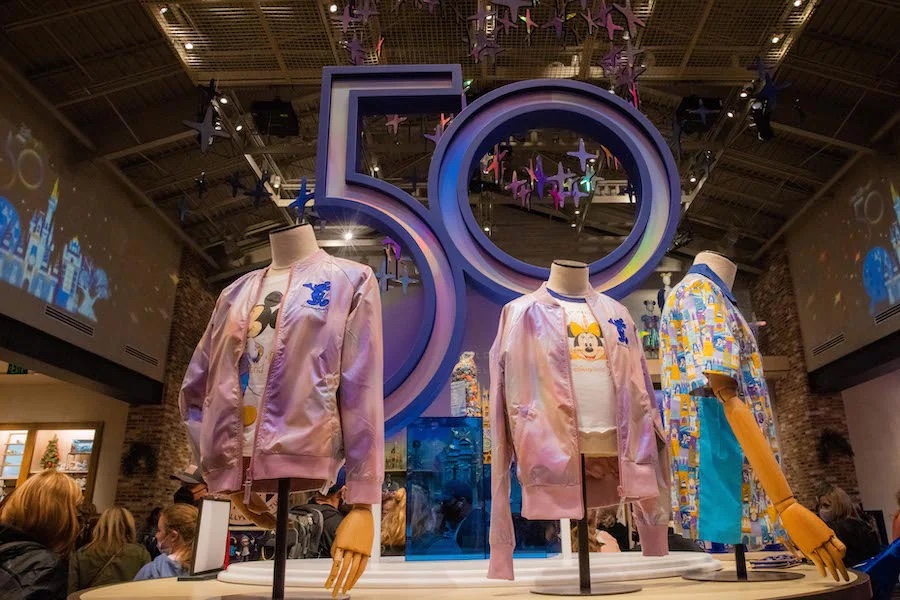 Souvenirs
You don't have to purchase any merchandise when you visit Walt Disney World, but if you'd like to take home a souvenir to commemorate your trip, you'll want to budget in the cost. We like to give everyone in the family a limit of $25 each for souvenirs. That comes to $100 for our family.
Total
In total, the trip is priced as follows:
Hotel and Tickets: $2,722.68
Airfare: $2,267.84
Mears connect: $118
Parking: N/A
MagicBands: $79.96
Food: $665
Genie+: $240
Individual Attraction Selection: $208
Merchandise: $100
Memory Maker: $169
Total: $6,570.48
Pricing can change based on dates, the number of people traveling, and a multitude of other factors! For help with figuring out the best pricing for your next Walt Disney World vacation, contact me today! I am a travel agent with Destinations to Travel, a Disney Earmarked agency and my services are complimentary!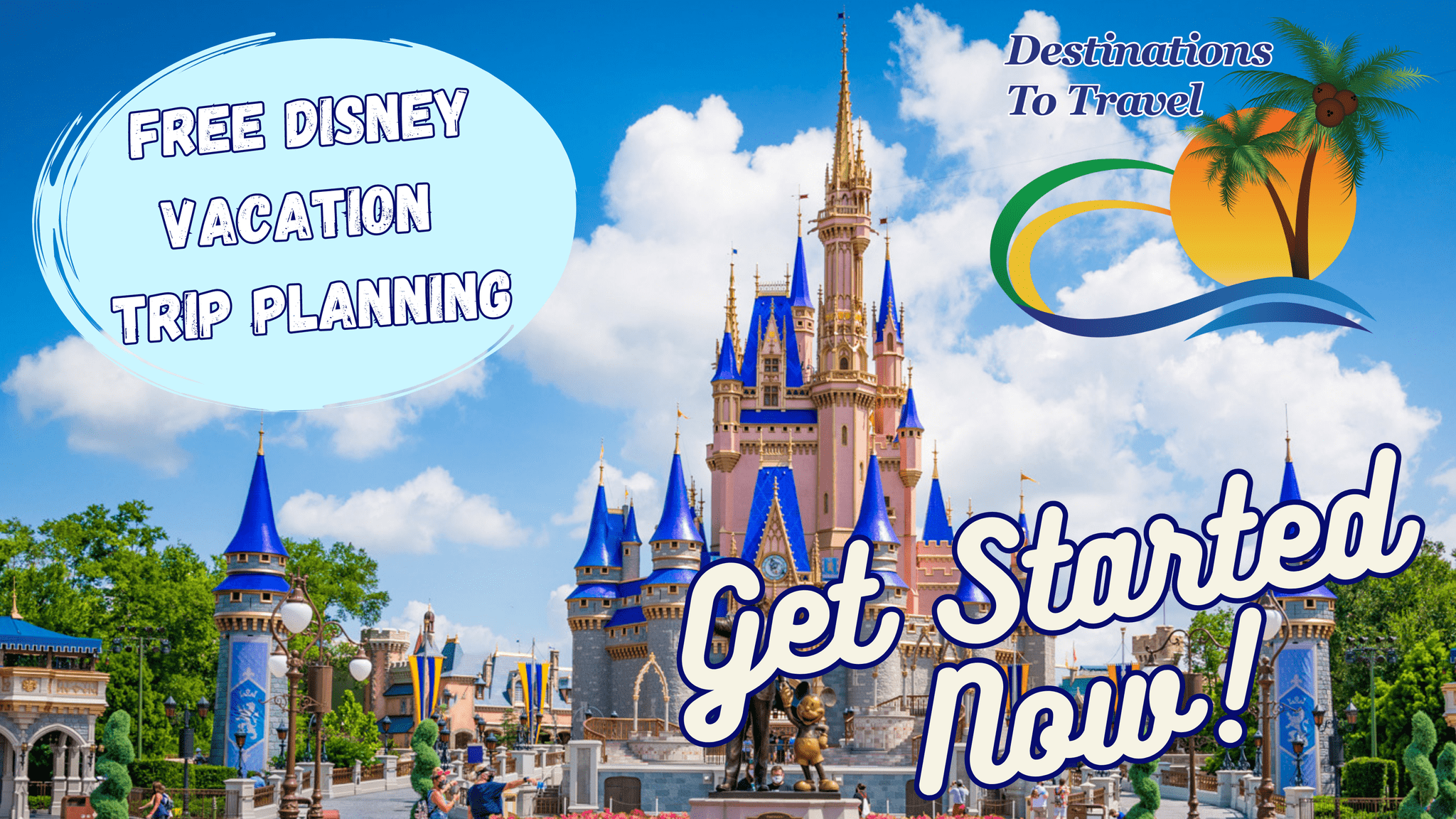 Let our friends at Destinations to Travel help you book your next Disney Vacation. They are the preferred Travel Agency of Chip and Company and Disney Addicts, and who we use ourselves.
Get started Now for your FREE No Obligation Quote.
Book With our friends at Destinations to Travel