Question:  Is Disney Cruise Line chaos or a dream vacation?
Answer:  Disney Cruise Line is a dream vacation with endless possibilities for your family!
I remember going through mountains of research and reading, attempting to choose which cruise line we would take our first cruise on.  We were nervous!  We had never cruised!  This trip was supposed to be special.  It was our 10 year anniversary!  So many question spun through our heads!  Would we get sick?  Would we like it?   Would there be things for adults?  Would there be things for our daughter?  Which cruise line would meet both of these needs?  Ultimately, we decided on Disney Cruise Line.  Now, let me tell you why!
Chaos versus organization is huge for me!  I am a teacher and I live for organization!  Let's just say, when there is chaos, it is strictly organized chaos and I am sure teachers who are reading this can totally relate!  How could Disney possibly pull off organization at sea?  We had no idea we were in for a cruise that would keep us coming back for more and more!
I will never forget the evening my husband and I came across the Disney Dream.  It was the first of its kind.  This was mainly due to it size and it having the first water coaster at sea, The Aqua Duck!  We were hooked by its elegance and beauty!  It was also offering 3 and 4 night sailings, which we were particularly interested in!   We were a bit intimidated to cruise longer than 4 nights for our first time!  The Dream's primary destination was the Bahamas!  This was another hint of perfection for us!
As a family, we opted for the 4 night sailing.  This would give us a day at sea to experience the ship at its fullest.  We really wanted a day at sea to wander this ship!   We spent our entire "sea day" on that ship but we barely scratched the surface.  The things to do were endless!
Lets talk about Disney and how it creates a dream vacation on a cruise ship!
1.  Kids Clubs!
It's A Small World Nursery is designed for infants six months to 3 years.  The nursery consists of 3 areas and is open during the day.  Trained Disney counselors take care of your child while you enjoy an adult activity!
Oceaneer Club and Oceaneer Lab is designed for ages 3-12.  I can elaborate on this for you!  Our daughter was 6 at the time!  She LOVED this place.  I don't even think love gives it justice!  She didn't want to leave!  She painted pictures, baked cookies, made green slime and played dress up.  These were just a few things she did.  The club is broken into 4 areas on the Disney Dream.  These areas are Andy's Room,  Monsters Academy, Pixie Hollow and Explorer Pod.  Each area is mesmerizing.  Even as an adult, I wanted to stay and play!  Within the lab there are also 5 areas.  The Media Room, Animator's Studio, The Wheelhouse, Sound Studio and Craft Studio.  These are adjacent to the club and our daughter spent a good majority of her time designing and cooking here!
The Edge is the "tween" club for ages 11-14 and The Vibe is for ages 14-17.  These areas give these age groups a place to watch TV, play video games, listen to music, enjoy fun activities and enjoy friends!
Activities are planned within these areas.  We sat each evening before bed with our times guide and decided on activities we wanted to experience or that we wanted to experience kid versus adult.  The times guide was an excellent resource for us. This helped to keep us organized and have a plan of attack for the day.  This is another huge organization piece to your dream vacation!
2.  Dining:  Disney does dining in ways people wish they could dine everyday of their lives!  Rotational dining is a huge hit with Disney Cruise Line.  Animator's Palate, Enchanted Garden and Royal Palace are the three rotational dining rooms on the Disney Dream and Disney Fantasy.  Each evening you rotate through a different dining room.  When you rotate your wait staff rotates with you!  Each evening you are greeted by the same waitress or waiter!  We would arrive and my daughter would have mickey shaped ketchup and her favorite drink waiting on the table!  This is because these people get to know YOU!  Within the culinary experience, you are also immersed in some spectacular scenery.  The detail in these restaurants is breathtaking.  I don't want to tell you all those details!  I need to save some surprises for your trip!
Cabanas is an all you can eat buffet.  The offerings are endless!  Breakfast, lunch and dinner are served here!   We found ourselves here a lot!  Flo's Cafe offers a grab and go (quick service) sections with various menu items.  The include:  burgers, french fries, sandwiches, chicken fingers and more!
Remy and Palo are adult only restaurants and are an added fee, but are perfect for an evening with your sweetheart while the kids enjoy their time in one of the clubs!
Drinks (non alcoholic), snacks and ice cream at Eye Scream Treats and Frozen Treats are plentiful and are included with Disney Cruise Line!
How many of you know the frustration when your child is done with their dinner and you are not?  Disney has the perfect answer for this too!  Each evening your wait staff can have your child's meal prepared ahead of yours.   The staff will bring your child's dinner first and then the club staff will take them to the club when they are finished.  Your child can participate in the club offerings while you relax and enjoy your dinner!
We worried about our daughter to be very honest!  She didn't have any siblings and didn't have any other family on this cruise. What would happen if while we were eating and she needed us?  Disney has that covered as well.  The introduction of wave phones has eased the minds of many parents.  Children simply tell a cast member they are ready to leave the club.  As long as you have your wave phone, the cast member will send you a text stating your child is ready to be picked up.  This worked for us and left us and our daughter feeling safe at all times!
3.  Adult activities:  These are also endless!  Night clubs, sports bars, Senses Spa and Salon, Fitness Center, running deck, Goofy's Sports Deck, Virtual Sport Simulators, classes and tours are just some of the offerings provided on Disney Cruise Line.  There are also adult only areas of the ship for serene relaxation.  These areas are quiet and secluded from the hustle and bustle of the ship.  The time guides are received each evening in your stateroom and lists the offerings for the following day.
4.  Theater and Recreation:  Each ship has many theatrical productions that can only been seen on a Disney Cruise ship.  These shows are unbelievable and true to the Disney spirit and expertise of Walt himself.    Other recreation includes a state of the art movie theater named Buena Vista Theater,  sporting deck, pools and much more!
5.  Castaway Cay is Disney's private island.  This island is owned exclusively by Disney and is just like stepping into Disney World with that tropical feel.  Disney has taken every step possible to make this island an oasis!  They have definitely succeeded.  Port Adventures are plentiful.  There is feeding stingrays, bicycling, parasailing, fishing excursions, snorkeling, etc., etc.  Pristine white sand beaches and crystal clear waters are stunning.  My husband often requests a cruise, just to be able to visit Castaway Cay!
When you step off the ship you realize very quickly you have entered  a piece of Disney paradise. Within the surrounding ocean is Pelican Plunge, a floating water slide jungle gum surrounded by crystal clear blue water.  You will find children and adults swimming out to this area through out the day.   An all you can eat barbecue is prepared for you on the island with all the trimmings,  bottomless buckets of fresh fruit, snack and drinks are at every turn!  And guess what?!  The kids clubs are even on the island!  I can not give these cast members enough credit!  They have so many activities for these children.  Tt is amazing!  We snorkeled holding hands in the lagoon while our daughter played for hours in the club!  They were digging trenches in the sand and filling them with water so they could have boat races! When it was time to head back to the ship, our daughter was very disappointed.  She wanted to stay and play more!  She had never been like this!  She was always willing to go with us.  These clubs, the people operating them and the activities were a kids dream, especially hers!   the island is miraculous.  It has adult only areas, cabanas, shopping, kayaking and more.  There is something for everyone here!
6.  Pirate Night:  What other cruise line allows you to dress likes pirates, feast on pirate fare, partake in pirate festivities and shows, and end the night with fireworks at sea?  The answer is none!  Disney Cruise Line is the only cruise line that can pull off an evening like this and they do it without hesitation!  It is  all organized and planned to a tee.  This evening is memorable for everyone!
There are so many other reason why and how Disney makes their cruise line into a dream vacation!  Our first experience was unforgettable!  It never felt chaotic or unorganized.  We always had things to do!  Disney definitely knows how to put a cruise together.  In fact, you are wishing to cruise again even before you step off of the ship!  Every detail is thought of, all the way down to your luggage, transportation, documents, passports, port adventures, recreation, dining, safety and entertainment.
The Disney Dream was a perfect first cruise ship for us.  Since then, we have gone on other Disney cruise ships and have been at sea for longer periods of time.  The first cruise will give you a taste for cruising.  It will pave the way for future cruises and what you enjoy at sea.  Sailing with Disney Cruise Line will give you a hunger to cruise again.  Disney makes these ships elegant for adults and entertaining for children ( and adults too).  I could write a book about Disney Cruise Line and all the amazing things you can do!  I will save that for another article!
Be sure to plan ahead for your cruise.  I made this article user-friendly.  Anywhere you see a highlight and underline, you can click and it will take you to areas of the Disney Dream for viewing and planning!  Excursions are an exciting way to see and do additional things!  These Port Adventures become and intricate weave into your memory web!  Be sure to research these and have an idea of what you would like explore!  Disney does an amazing job with these!  They are organized for your safety and attention to detail is at its finest!   Your last tip, is to plan the stateroom you wish to stay in.  I have included a Disney Stateroom link here with additional information for you!  With these planning tips, I am sure you will not be disappointed. After all, this is the  perfect dream vacation!
If you would like to ask questions or want help planning your first or even your 100th cruise, I would love to help you plan.  Disney holds a special place in my family's heart!  We have brought many of our dreams to life!  It gives me a tremendous amount of joy being able to help others create memories that will last a lifetime!  If you have questions or would like to book a cruise with Disney Cruise Line contact me at jen@worldofmagictravel.com.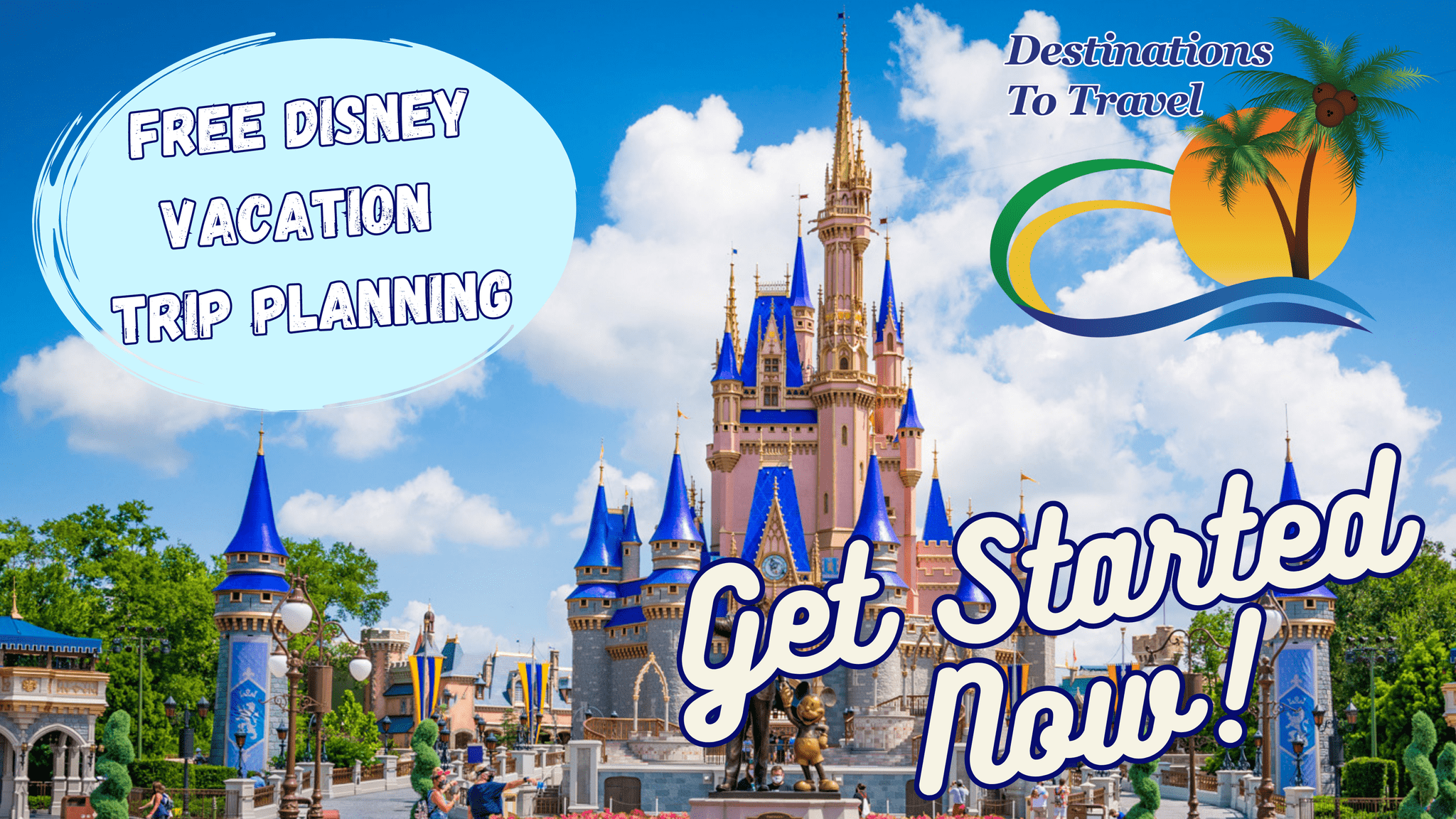 Let our friends at Destinations to Travel help you book your next Disney Vacation. They are the preferred Travel Agency of Chip and Company and Disney Addicts, and who we use ourselves.
Get started Now for your FREE No Obligation Quote.
Book With our friends at Destinations to Travel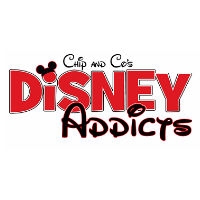 Latest posts by Disney Addicts Past Writers and Friends
(see all)