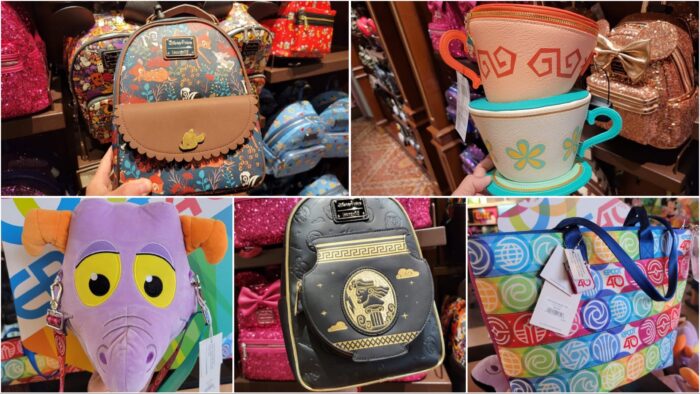 Disney Bags are a great way to show off your love for Disney in a stylish way, plus they are super cute!
Walt Disney World has a wide variety of backpacks, tote bags and crossbody bags to choose from, so you will find one that works for you. Some of them are also available online on shopDisney so you can order yours at any time you want and get ready for your next Disney vacation.
Related – Super Cute Minnie Ears Available At Walt Disney World Right Now!
Now let's take a look at the latest Disney bags we found: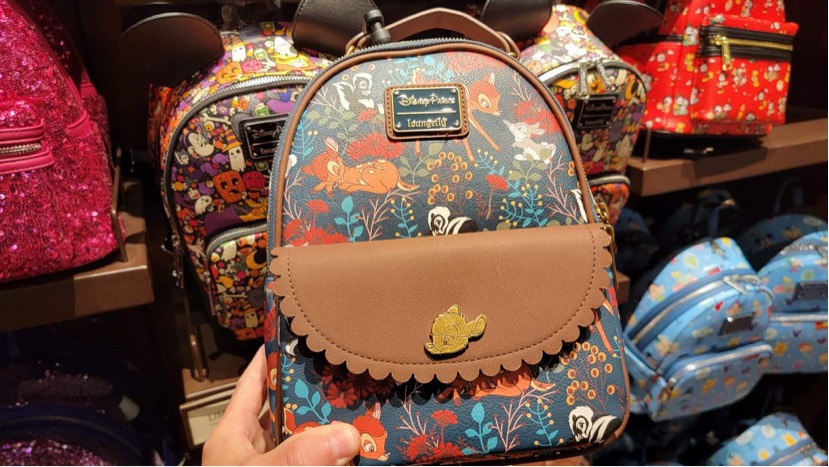 Love is a song that never ends when wearing our adorable Bambi backpack! It features a springtime floral print with Bambi, Thumper, Flower, and a flap front compartment with a Bambi gold charm.
FIGMENT CROSSBODY BAG BY HARVEYS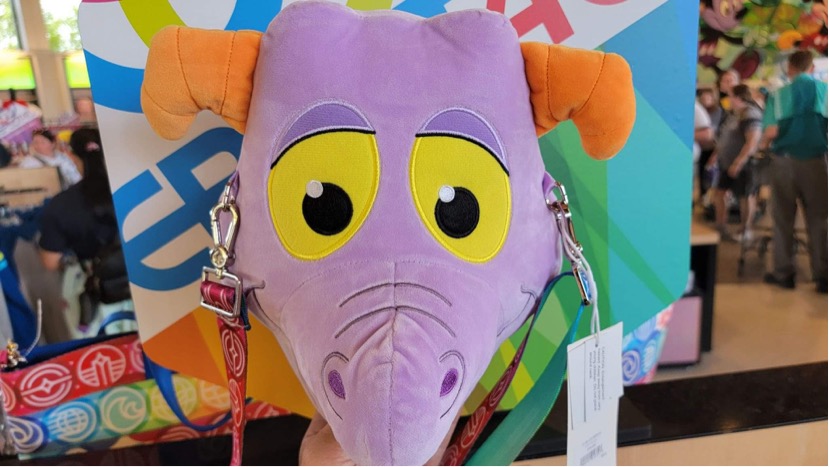 Celebrate the 40th anniversary of EPCOT with Figment as this fun crossbody bag. It features a 3D plush Figment design with a removable strap that has EPCOT attraction icons, and a secure zipper compartment.
It's perfect for holding all your park essentials and makes a wonderful souvenir of the EPCOT 40th anniversary!
EPCOT 40TH ANNIVERSARY TOTE BAG BY HARVEYS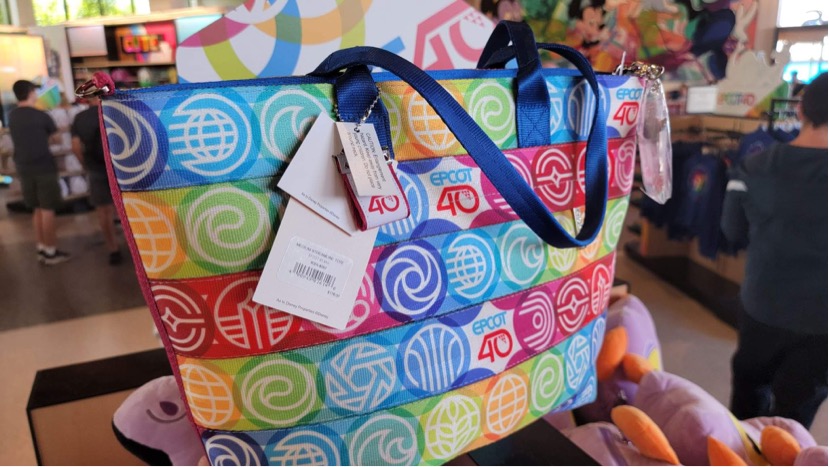 This colorful bag features an allover design of EPCOT attraction icons, a removable strap, contrast carrying handles, EPCOT themed keychain, and a large main compartment.
Go from zero to hero with this Loungefly backpack inspired by Disney's Hercules. It features an allover debossed print of of notable characters from the film like The Muses, Megara, and Hercules himself and a front pocket designed like Grecian Vase with an embroidered design.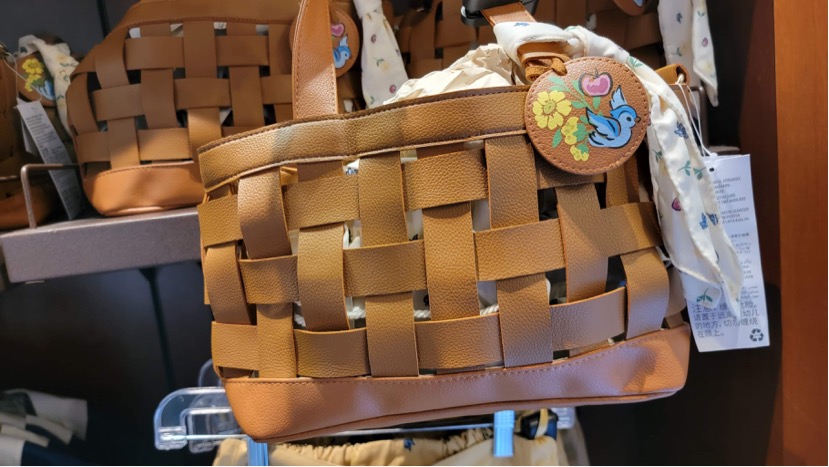 You'll feel like the fairest of them all when you carry around this woven tote bag inspired by Walt Disney's animated classic Snow White and the Seven Dwarfs (1937). This cute carry all features a woven design to look like a picnic basket, an attached tag and scarf with artwork of birds, flowers, and an apple. It's perfect for holding all your essentials when away from the castle.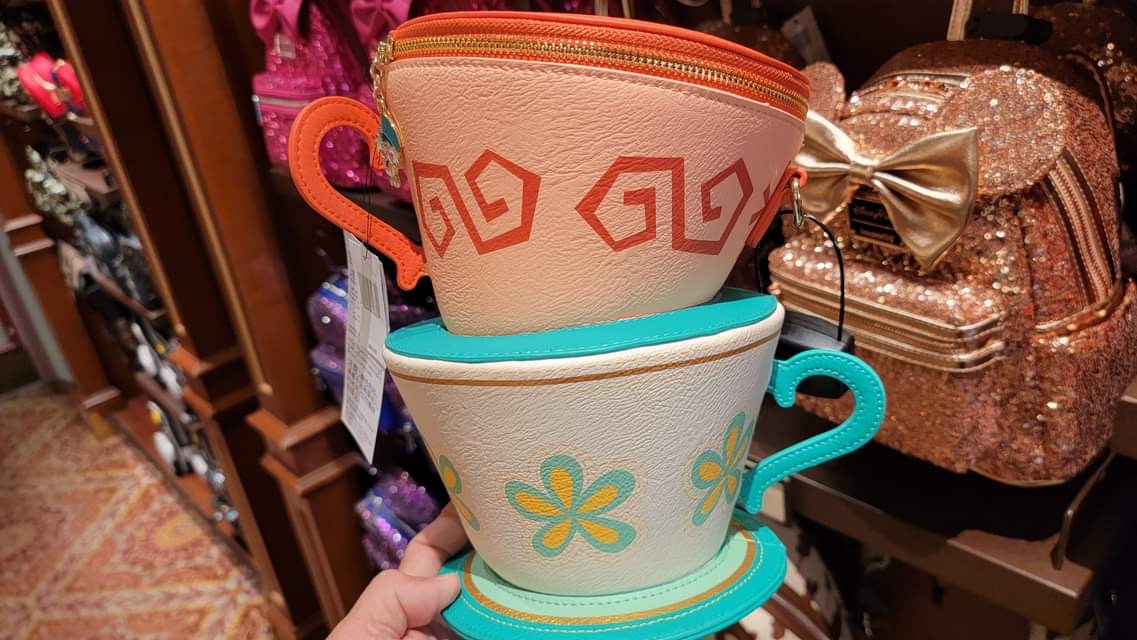 You'll be ready for tea time when you're on the go with this teacup bag by Loungefly inspired by Disney's animated classic Alice in Wonderland! Designed as stacked teacups with a Mad Hatter zipper pull and a removable strap, this bag can fit all your finds from Wonderland.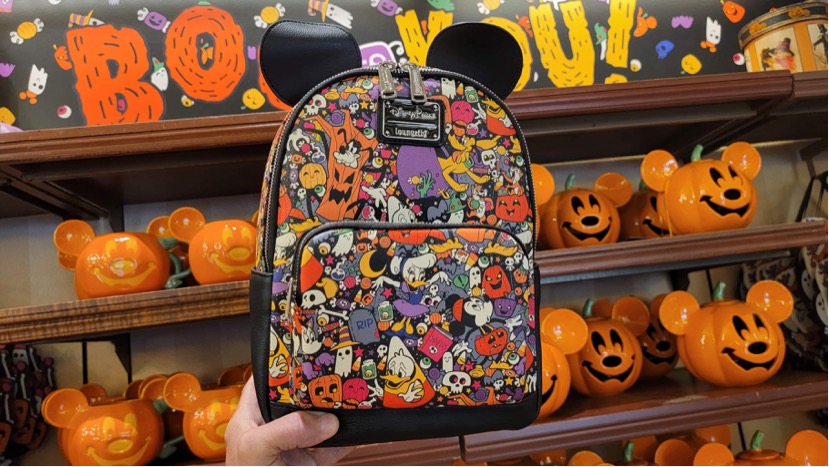 You'll be treated to scarily admirable looks left and right when wearing this Halloween backpack by Loungefly. This faux leather carry all features some favorite classic Disney characters and is tricked out in an allover Halloween print with ghosts, pumpkins, candy, gravestones and more. A fun option for this Halloween season!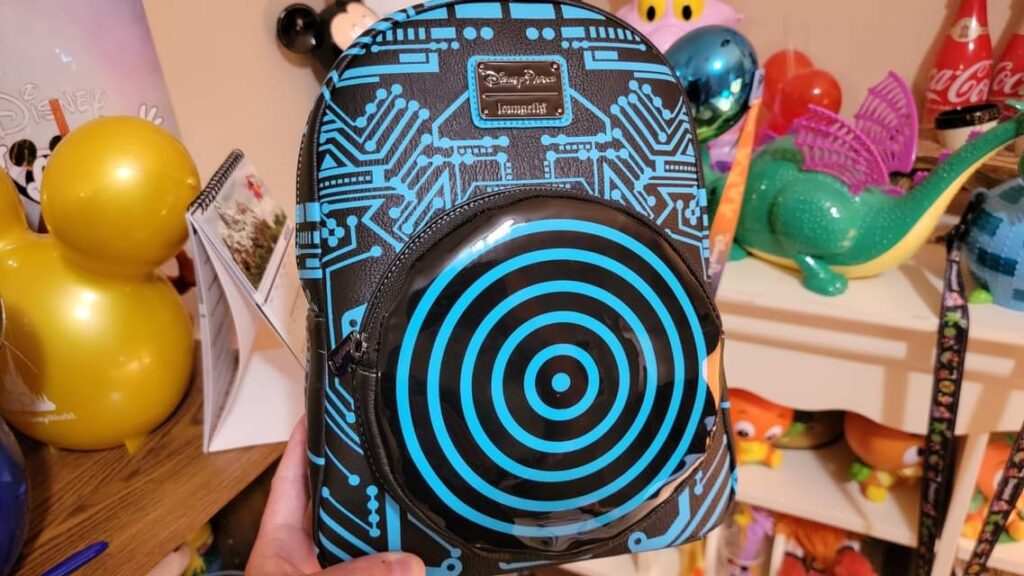 Tron fans will definitely connect with this mini backpack from Loungefly. Created in celebration of the 40th anniversary of the 1982 cult movie, the simulated leather bag's circuitry design includes a vinyl front compartment with a light-up circular pattern. Its compact size makes it perfect if you're heading into a video game, or for everyday use.
DUMBO THE FLYING ELEPHANT BACKPACK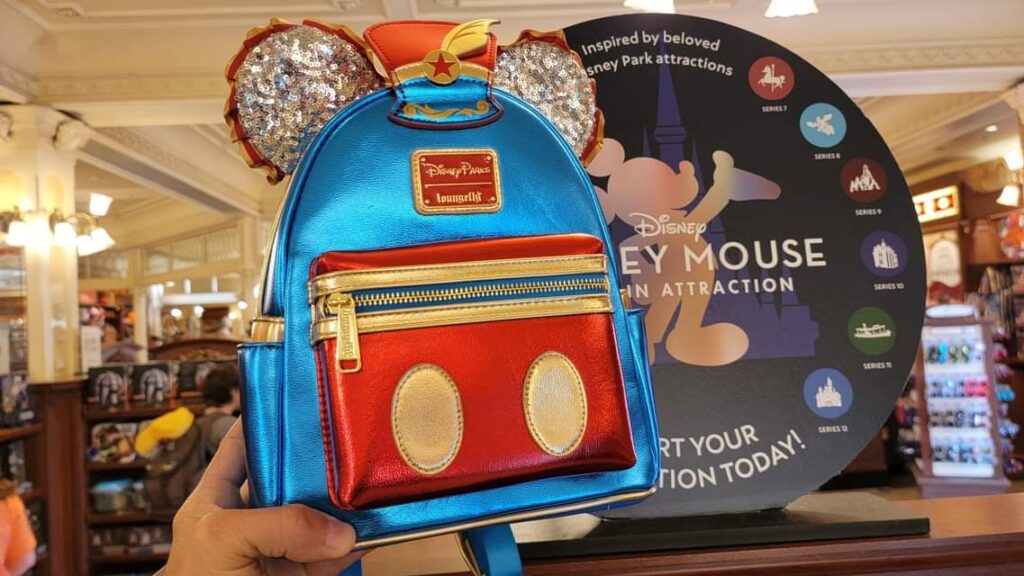 Mickey and Dumbo team up to make your day soar with this limited release mini backpack by Loungefly. Part of the monthly series themed to beloved Walt Disney World Resort attractions, this colorful bag, with its blue and red metallic simulated leather design, is inspired by Dumbo The Flying Elephant.
These are just a few styles of all the Disney bags available at the parks and online. Keep checking back as we share the latest news in Disney Style and more!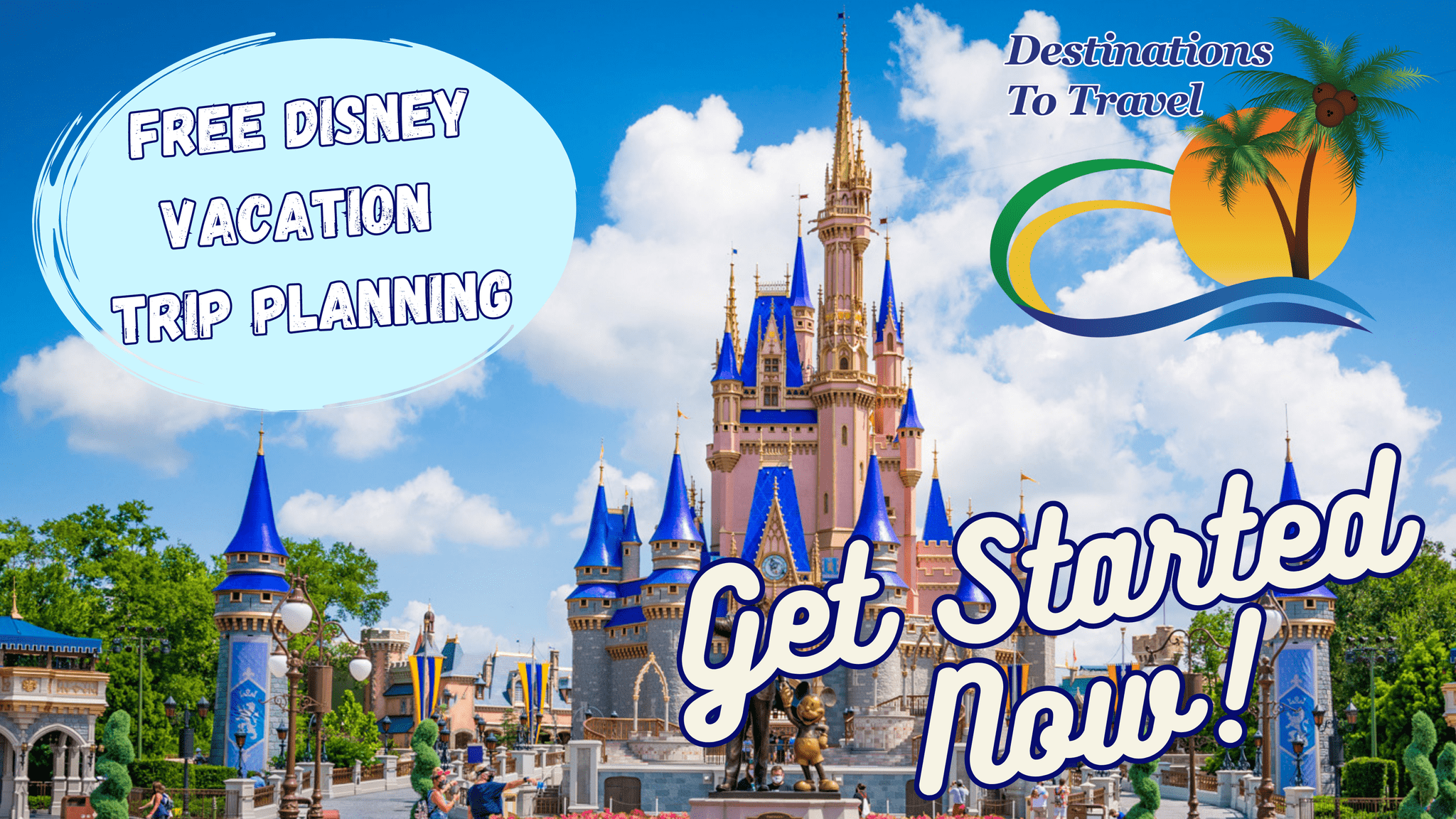 Let our friends at Destinations to Travel help you book your next Disney Vacation. They are the preferred Travel Agency of Chip and Company and Disney Addicts, and who we use ourselves.
Get started Now for your FREE No Obligation Quote.
Book With our friends at Destinations to Travel