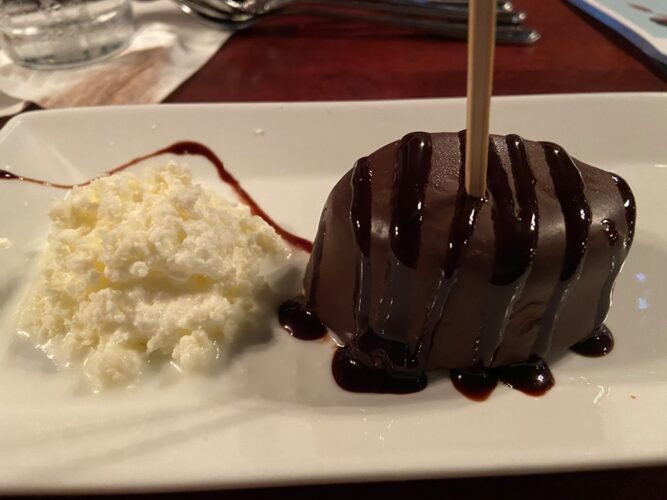 If you suffer from a food allergy, you know how hard it can be to go out to eat. The task of planning a vacation can seem daunting trying to figure out what, and where you can eat. Disney can actually be one of the most successful and accommodating places to eat with food allergies. I will help you navigate some tips and tricks to keep in mind while planning your dining experiences. They are very knowledgable, especially about the most common eight food allergies. Wheat/gluten, dairy, nuts,  soy, tree nuts, eggs, fish, and shellfish. I have a gluten allergy so I will speak on my experiences dealing with that while managing food allergies at Disney.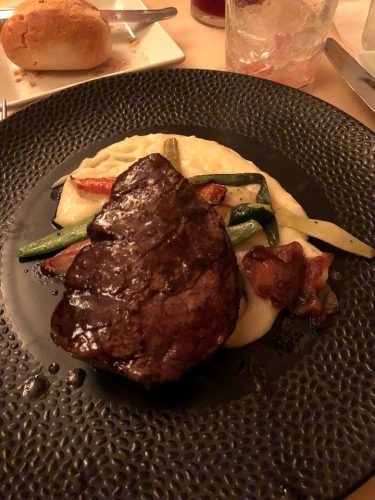 Plan ahead. Do some research, this is a good starting point. But look at Disney's Dining options and know where you want to eat. Look at or ask about their allergy menu options. When making your reservations let them know you have food allergies and what your particular allergy is. If you are booking online you can write it down in the notes. If you call in your reservations they can also make note of your allergy, this way they are prepared for you coming. This could mean the difference of them having that gluten-free bread prepared or the designated allergy Mickey waffle iron still running for you.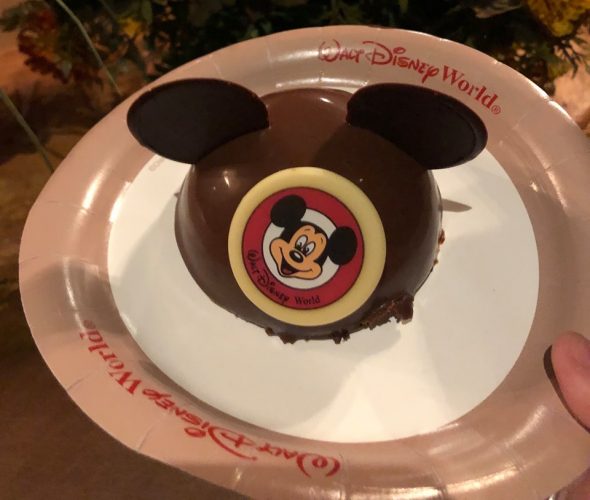 At the restaurant ask to speak to the Chef. Disney is really good about offering this option to directly speak to the Chef. They will come out to your table and discuss your options with you. Usually, they will offer to hand prepare your dish to help avoid any issues. They are trained and very educated on food allergies. If you are at a buffet the Chef can walk you through the line and show you what food options are safe for you to eat. Always know that there is a higher chance of cross-contamination with buffet type meals. Dining at the family-style restaurants is actually one of my favorite options. They will bring you a designated tray of a variety of food all based on your allergy.  I find they always have great allergy-friendly options for the meals and dessert too!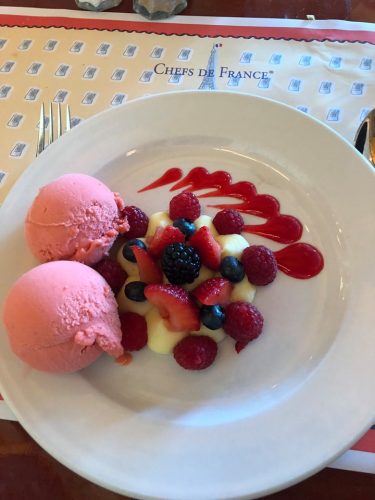 Ask!! Ask them to switch gloves, use designated cooking utensils and surfaces, ask for the new ice cream scoop. Better yet ask them to scrap down the ice cream or get yours from a new container, yes it's possible. A big one that seems to easily get missed is if you order a salad ensure that they mix it in a clean bowl so you are not getting those nuts, croutons, cheese, or egg you can't eat from the last salad they just mixed. Also at quick-service stands, you can ask to see ingredient lists. They have binders so you can see what is safe for you to consume.
Once you are served your food ask them again, for example, "this is the gluten-free pizza, correct?" Sometimes a server from another table may be helping and grab the wrong pizza for the wrong table. I know it has happened to me! It just helps remind them and ensure you are getting the dish prepared for you and cut down on the error of an innocent server trying to help.
Although it can be difficult living with food allergies, you can still have a magical trip. Better yet you can have magical dining experiences at Disney with how accommodating they have become with service to people with allergies. I would love to hear your favorite experiences dining at Disney with your food allergies. Follow Chip and Co and comment about your dining experiences.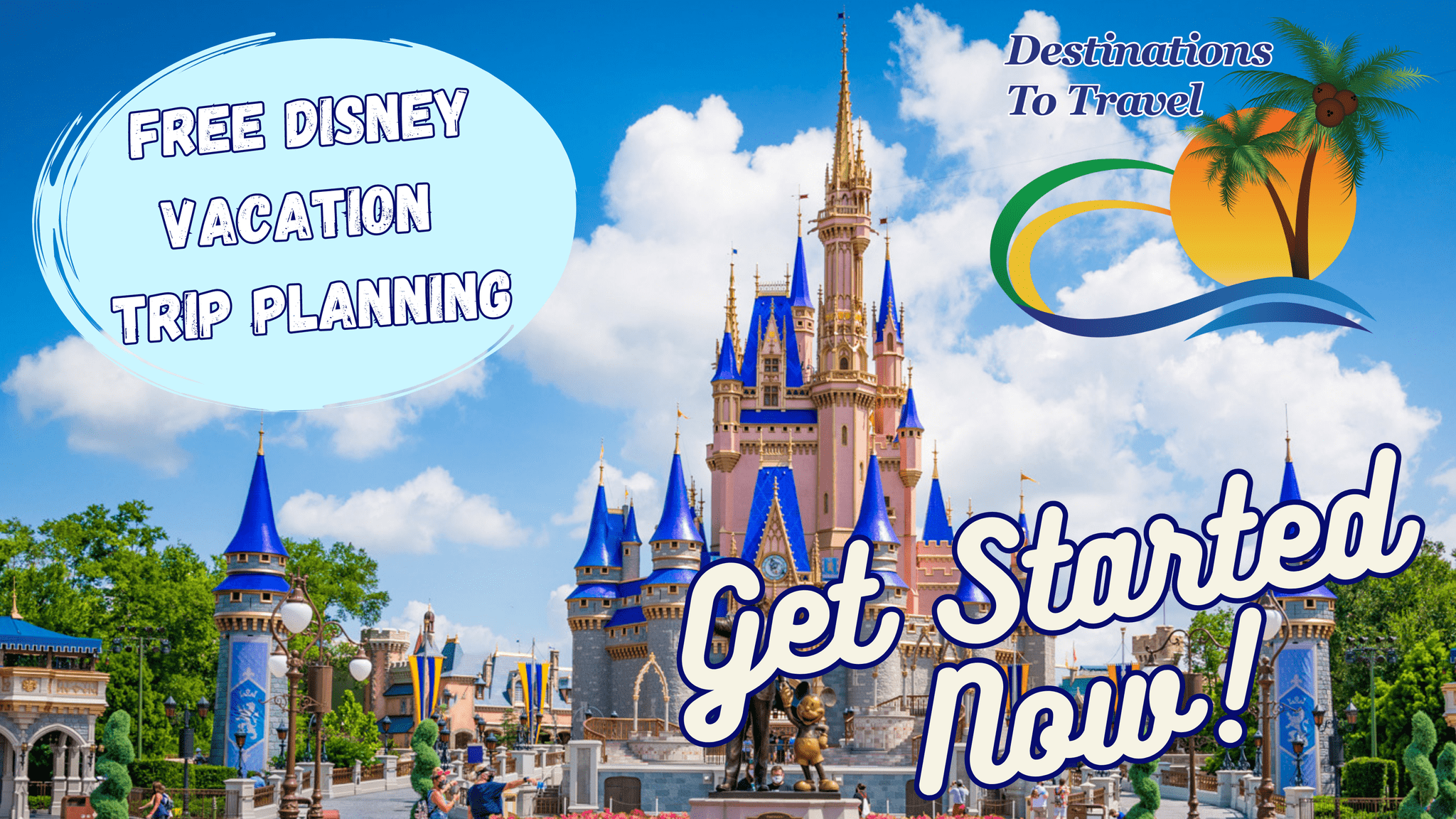 Let our friends at Destinations to Travel help you book your next Disney Vacation. They are the preferred Travel Agency of Chip and Company and Disney Addicts, and who we use ourselves.
Get started Now for your FREE No Obligation Quote.
Book With our friends at Destinations to Travel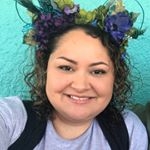 Latest posts by Jenna-Lee Languirand
(see all)