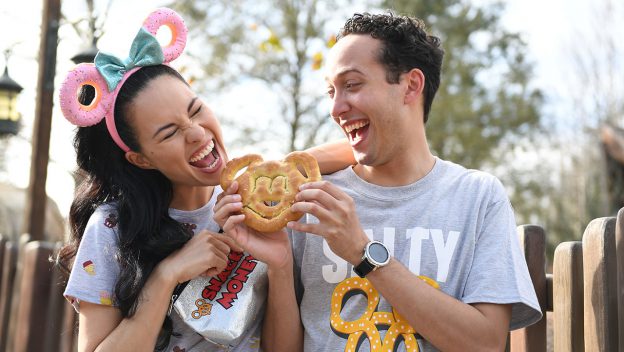 It's been a very exciting week in the world of Disney! Park Pass reservations have become available to resort guests and ticket holders and the reopenings of the parks are only a few short weeks away! One thing many of us miss about Disney is the delicious and iconic snacks! Disney does everything big and the snacks offered at Walt Disney World Resort are no exception! So whether you plan on visiting this year, or are waiting a little while to come back- make sure next time you visit Walt Disney World you try these 10 amazing snacks!
1. Dole Whip- Perhaps the most iconic of all Disney snacks, Dole Whip is a delicious frozen pineapple soft serve! You can find Dole Whip at Aloha Isle in the Magic Kingdom, Tamu Tamu at Disney's Animal Kingdom, and Pineapple Lanai inside Disney's Polynesian Village Resort. 
2. Pulled Pork Cheese Fries- This snack could definitely be a meal! The pulled pork cheese fries from Flame Tree BBQ inside Disney's Animal Kingdom are filling and delicious! 
3. Churro- How can you go wrong with fried dough sprinkled with cinnamon and sugar? You can find churros at Anaheim Produce in Disney's Hollywood Studios and at select carts throughout the parks. 
4. Popcorn- You know the saying "Disney can make anything better?" Well, that saying is true, even with a snack as basic as popcorn! To make the snack even better, Disney often releases special edition popcorn buckets to go with it! 
5. Cheeseburger Spring Rolls- Another snack that can sometimes substitute for a small meal, cheeseburger spring rolls can be found at a cart in Adventureland inside Disney's Magic Kingdom. They are delicious fried spring rolls filled with hamburger meat, cheese, onion, pickle, ketchup, and mustard. If cheeseburgers aren't your thing- there is also a pepperoni pizza spring roll available. 
6. Mickey Ice Cream Bar- A true classic, the Mickey Ice cream bar is a staple among the Disney Parks. Who doesn't love chocolate and ice cream in the shape of our favorite mouse? Mickey Ice Cream Bars can be found in various carts throughout all four parks.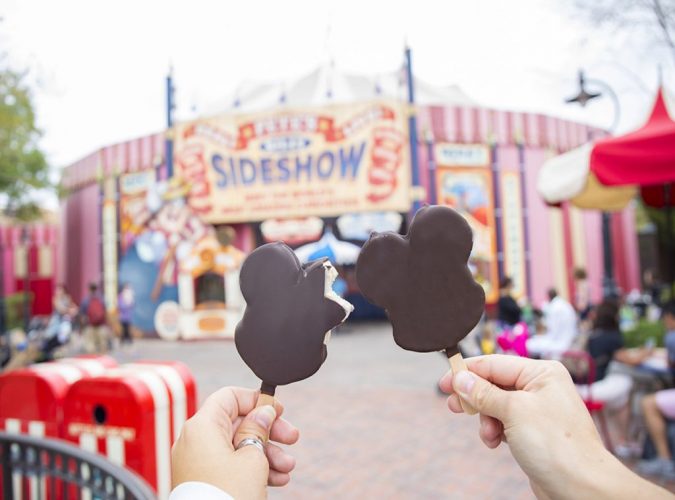 7. Turkey Leg- Featured at a cart in Frontierland inside Disney's Magic Kingdom, the turkey leg is another iconic Disney snack! The turkey legs are savory and smokey and are definitely responsible for the delicious smell throughout Frontierland! 
8. Fruit and Nutella Waffle- Found at Sleepy Hollow Refreshments inside Disney's Magic Kingdom, the fruit and Nutella waffle is a snack that could also be breakfast or dessert! 
9. Mickey Pretzel- Looking for a snack that is more salty and savory and less sweet? Try a famous Mickey-shaped salted pretzel! A Mickey pretzel is the perfect midday snack. They are found at various carts and quick-service locations throughout all four parks. 
10. Ice Cream- Ice cream is the perfect snack for any occasion- but especially on a hot Florida day! If you're really looking for the ultimate ice cream dish- try the 'Kitchen Sink' from Beaches & Cream Soda Shop located at Disney's Yacht Club Resort! 
As excited as we all are to get back to our happy place and ride our favorite attractions, I know many of us (myself included) are just as excited about the snacks!
---