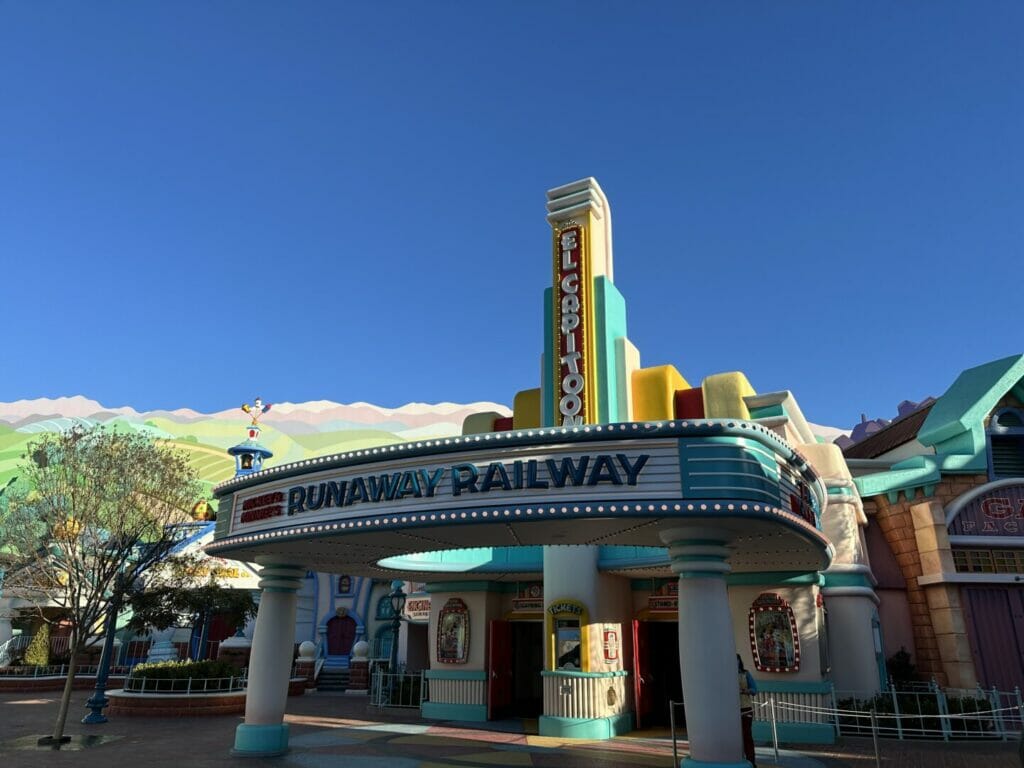 Top 10 Mickey Cartoons to Watch Before Riding Mickey & Minnie's Runaway Railway at Disneyland
The queue for Mickey & Minnie's Runaway Railway at Disneyland is full of nods to Mickey Cartoons and Easter eggs. The Toontown Hysterical Society has set up an exhibit featuring props and costumes from Mickey's films. There are so many cartoons you could watch, but here are the top 10 Mickey cartoons that'll help you better enjoy the creative details of Mickey and Minnie's Runaway Railway queue.
Related – Ride the Rails with Mickey and Minnie's Runaway Railway in Disneyland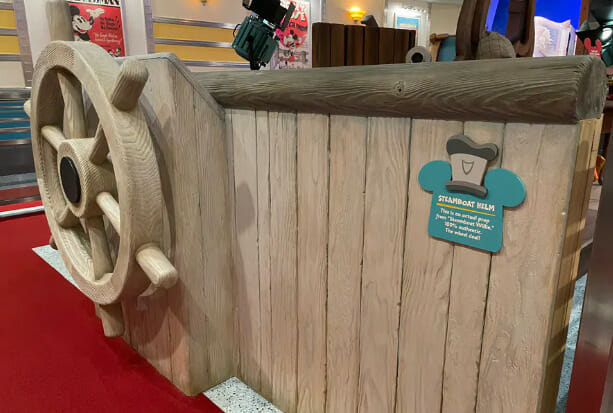 Steamboat Willie (1928)
One of the first rooms you enter showcases some of the most iconic props from Mickey Mouse's history of shorts and films – most noticeably, the steamboat helm from "Steamboat Willie." Go ahead and give it a whirl because it's the wheel deal!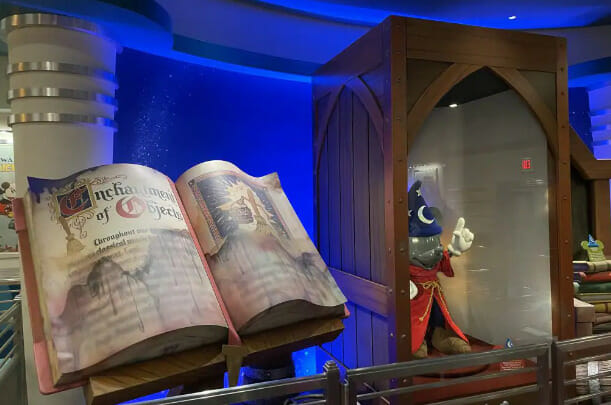 Sorcerer's Apprentice – Fantasia (1940)
One of the most recognizable and largest displays of props comes from the short "Sorcerer's Apprentice" featured in the full-length feature "Fantasia." I highly recommend taking your time as you move through this portion of the queue; there are so many fun props to enjoy, including the Sorcerer's hat that still has some magic left in it. Have your cameras ready!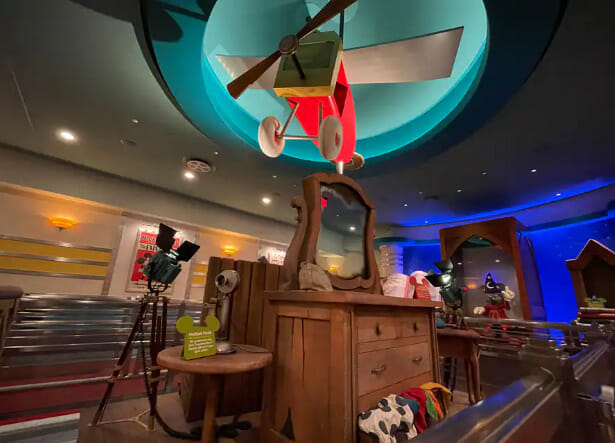 Lonesome Ghosts (1937)
In this short, fearless ghost hunters Mickey Mouse, Donald Duck and Goofy —members of the "Ajax Ghost Exterminator" agency — meet their match when they are called to remove some pesky ghosts from the old McShiver Mansion. As you make your way around the room, you may notice a familiar phone and dresser that are haunted by the spirits of "Lonesome Ghosts." If you stare into the mirror long enough, you might catch a few surprises and even notice the airplane (a prop from the 1928 black and white silent Mickey Mouse short "Plane Crazy") begin to take flight.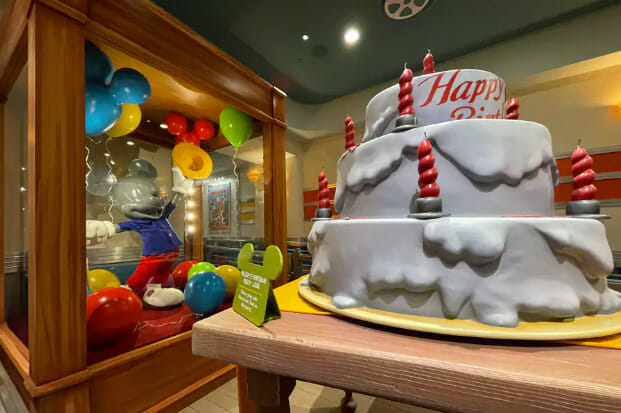 Mickey's Birthday Party (1942)
This short is jam-packed with music, dancing and volcanic cake batter as Minnie Mouse and the whole gang surprise Mickey with an unforgettable birthday party. Did you know that Mickey and Minnie's birthday is November 18, 1928? Be on the lookout for his birthday cake and outfit on display. But beware! Though this cake certainly looks good enough to eat, it's only a prop.

Mickey and the Beanstalk (1947)
One of the more iconic scenes inside the queue is the magic beanstalk breaking through the ceiling of the attraction from "Mickey And The Beanstalk". In a story based on the timeless adventures of "Jack and the Beanstalk," Mickey, Donald and Goofy climb up into the sky to a place where everything is huge — the food, the castle and the fearsome giant named Willy who guards a beautiful golden harp!

Pluto's Christmas Tree (1952)
The next stop along your tour features no ordinary Christmas tree and holiday decorations; these are props from a short featuring the iconic duo Chip 'n Dale! If you look closely on the fireplace mantle, you'll notice the Santa candles where Dale tried to blend in without getting caught by Mickey as Pluto does his best to stop the chipmunks from ruining Christmas. In the end, this short shows us what Christmas is all about: spending time with loved ones and taking the surprises of the season in stride.

Mickey's Christmas Carol (1983)
After passing costumes from an '80s disco party, you'll notice a familiar desk and teddy bear from "Mickey's Christmas Carol" which features many of Mickey's friends — including a non-speaking appearance by Mr. Toad, who plays Mr. Fezziwig.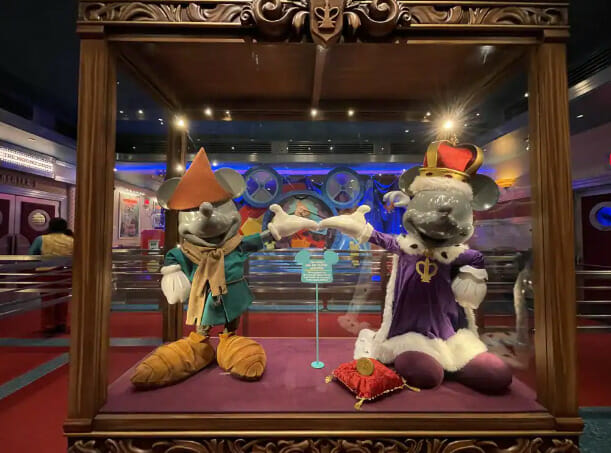 The Prince and the Pauper (1990)
Heading into the '90s, you'll find both of Mickey's outfits from "The Prince and the Pauper." In this legendary tale, two boys who look exactly alike meet by chance and decide to switch places: a pauper named Mickey and the Crown Prince. Together, they must figure out how to save the kingdom from the evil Captain Pete who wants the throne for himself!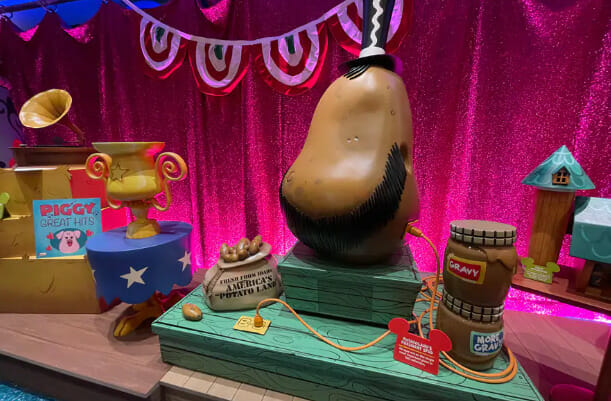 Mickey Mouse Shorts – Potatoland (2013) Season 1, Episode 13
Possibly my favorite Mickey Mouse short of all time, "Potatoland" hits all the right notes for Disneyland fans. In a heartwarming tale of friendship, Mickey and Donald get to work making Goofy's dream of seeing Potatoland — a potato-themed amusement park — come true.
As you near the concessions stand within the El CapiTOON Theater, you can't miss the giant potato dressed as "President Spud."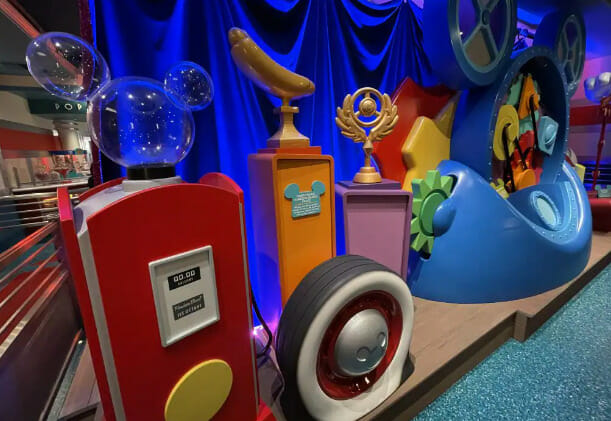 Mickey Mouse Roadster Racers (2017)
Hot rod diggity dog! The next few props come from a variety of Disney Junior series of Mickey and friends cartoons. One particular series is "Mickey Mouse Roadster Racers" featuring Mickey, Donald, Goofy, Minnie and Daisy who run a garage in Hot Dog Hills as they get ready to compete with their transforming roadsters in races around town and around the world. Buckle up for some laughs!
Mickey & Minnie's Runaway Railway is truly a one-of-a-kind attraction and queue that honors Mickey and friends and fits perfectly into the overall theme of Mickey's Toontown.
Have you had a chance to experience Mickey & Minnie's Runaway Railway at Disneyland Park?
If you'd like to check out the attraction and queue for yourself, contact me today to start planning your next Disneyland trip! I am a travel agent with Destinations to Travel and my services are complimentary. I'd love to help you plan a magical vacation!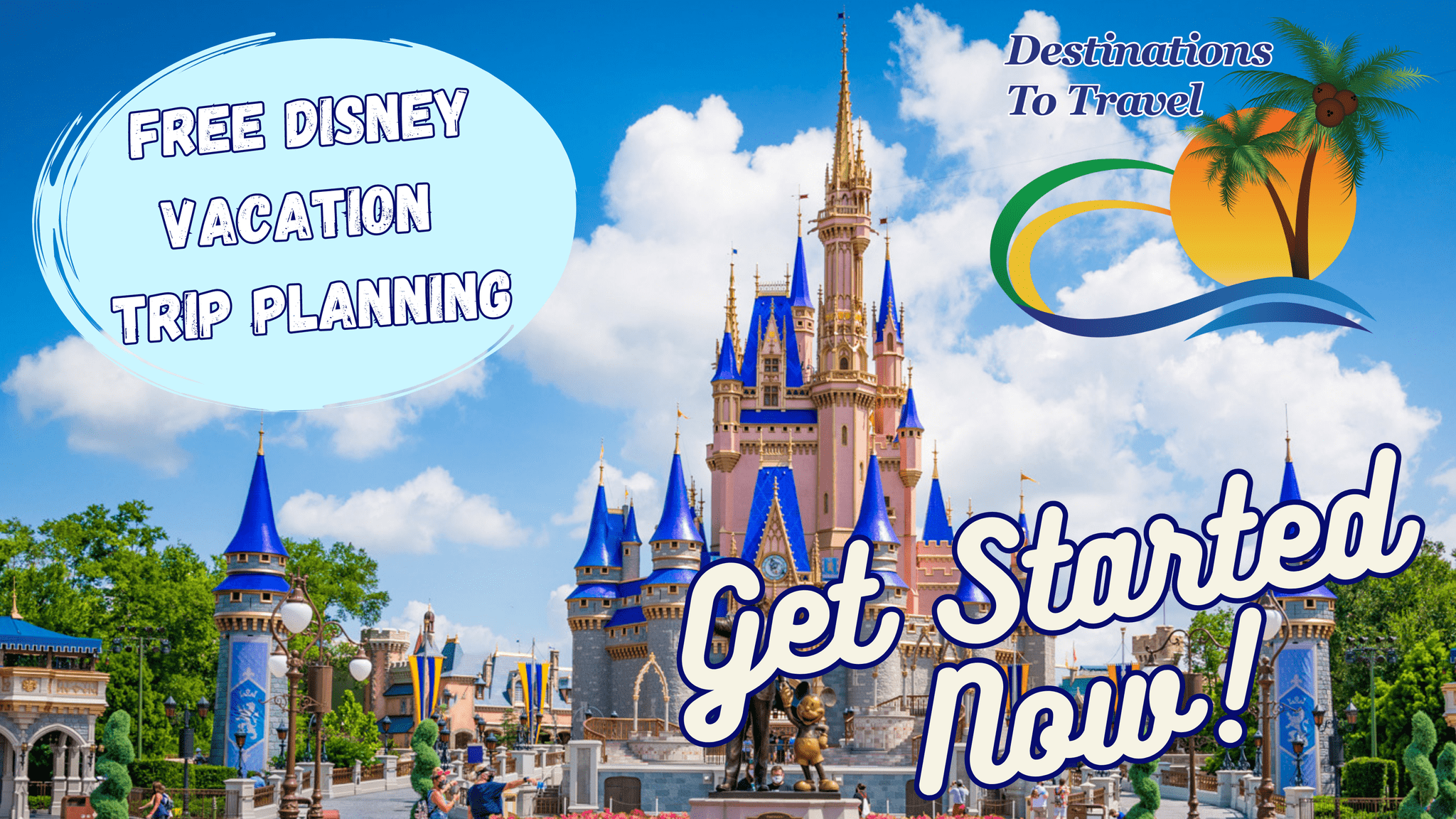 Let our friends at Destinations to Travel help you book your next Disney Vacation. They are the preferred Travel Agency of Chip and Company and Disney Addicts, and who we use ourselves.
Get started Now for your FREE No Obligation Quote.
Book With our friends at Destinations to Travel