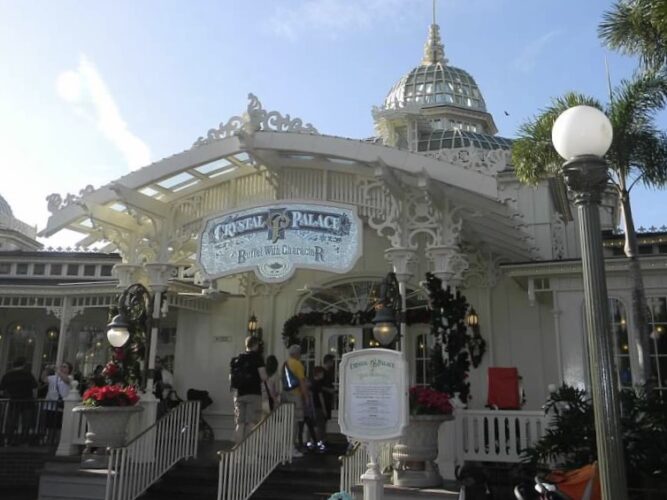 Walt Disney World offers a huge variety of culinary experiences – different foods are everywhere, and one of the best ways to try something new is at a BUFFET! Disney offers some awesome buffet dining – and to help you decide which ones to choose on your next WDW trip, here are our Top Buffets at WDW:
Cape May Cafe
Location: Disney's Beach Club Resort
Food: Breakfast is your standard eggs/fruits/pastries, and dinner is a seafood lovers dream – crab legs, paella, calamari and more!
Why We Love It: Breakfast is a character affair – Goofy and pals dress in their finest "beach" attire to meet & greet guests! Dinner is character free – so you can enjoy your mountain of crab legs in peace. Also, the location is the best – the Beach Club Resort is so beautiful – if you haven't been, you need to go!
Biergarten
Location: Epcot's World Showcase – Germany Pavilion
Food: Traditional German offerings like bratwurst, schnitzel and hand-pulled apple strudel are all on the lunch and dinner menu daily
Why We Love It: That "German beer hall" feeling is so great, and the live music will make you want to get up and dance! It's like Octoberfest every day!
Boma
Location: Animal Kingdom Lodge Resort
Food: Breakfast is more traditional with omelets, pastries and more, where dinner offers more an African flair – soups, salads, and rice all prepared fresh – offer something truly unique for guests
Why We Love It: LOCATION is life here – arrive early or stay after your meal to view the animals on the savannah right outside the Resort!
The Crystal Palace
Location: Magic Kingdom's Main Street USA
Food: Breakfast, lunch, and dinner are all served up here daily – with a more traditional American menu including carved meats, salads, and plenty of desserts!
Why We Love It: Winnie the Pooh and friends are on hand all day for hugs, autographs and an hourly parade to celebrate friendship – it's fun for kids and adults too
1900 Park Fare
Location: Disney's Grand Floridian Resort
Food: Breakfast is mainly your standard breakfast buffet items but with a few twists – like strawberry soup, cheese blintz, and bread pudding. Dinner includes items like salmon, fried catfish, and an epic dessert bar you'll definitely want to save room for
Why We Love It: The characters here are the best – Cinderella and her Stepmother & Stepsisters are there, plus usually some others – when we went we met Alice & the Mad Hatter, Mary Poppins, Tigger & Pooh! They tend to mix up which characters accompany the Cinderella clan, so it's always a fun surprise getting to see who you'll meet when you're there
Tusker House
Location: Animal Kingdom Park – Africa
Food: Traditional African dishes like beef bobotie (a personal fave!), rice, salads and more are served all day every day here. Oh – and they have Jungle Juice at Breakfast too – a delicious mix of orange, guava & passion fruit guaranteed to start your day off on the right foot
Why We Love It: Donald is the host here for "Donald's Safari Dining" features Donald, Daisy, Goofy, Mickey & Minnie all dressed in their Safari adventure outfits. The chance to see characters in unique outfits is always fun for little ones (and big ones too!), and the food here is top notch – fresh and delicious all the time
Trail's End
Location: Disney's Fort Wilderness Resort & Campground
Food: Traditional Southern down-home cooking served up buffet style – biscuits and sausage gravy & pulled pork eggs Benedict are just a few of the specialty dishes you'll find here at breakfast time, while ribs, fried chicken & ice cream sundae bar are available for dinner
Why We Love It: Not only is the food amazing here, but this is another buffet whose location is part of the draw. You can head here by boat from the Magic Kingdom and once you arrive you're transported to a magical Western Frontier – where everything is easy, quiet & relaxed – it's the perfect place to take a break after a long day at the Magic Kingdom
Hopefully this list has given you some "food for thought" – and that you'll try something new on your next WDW trip!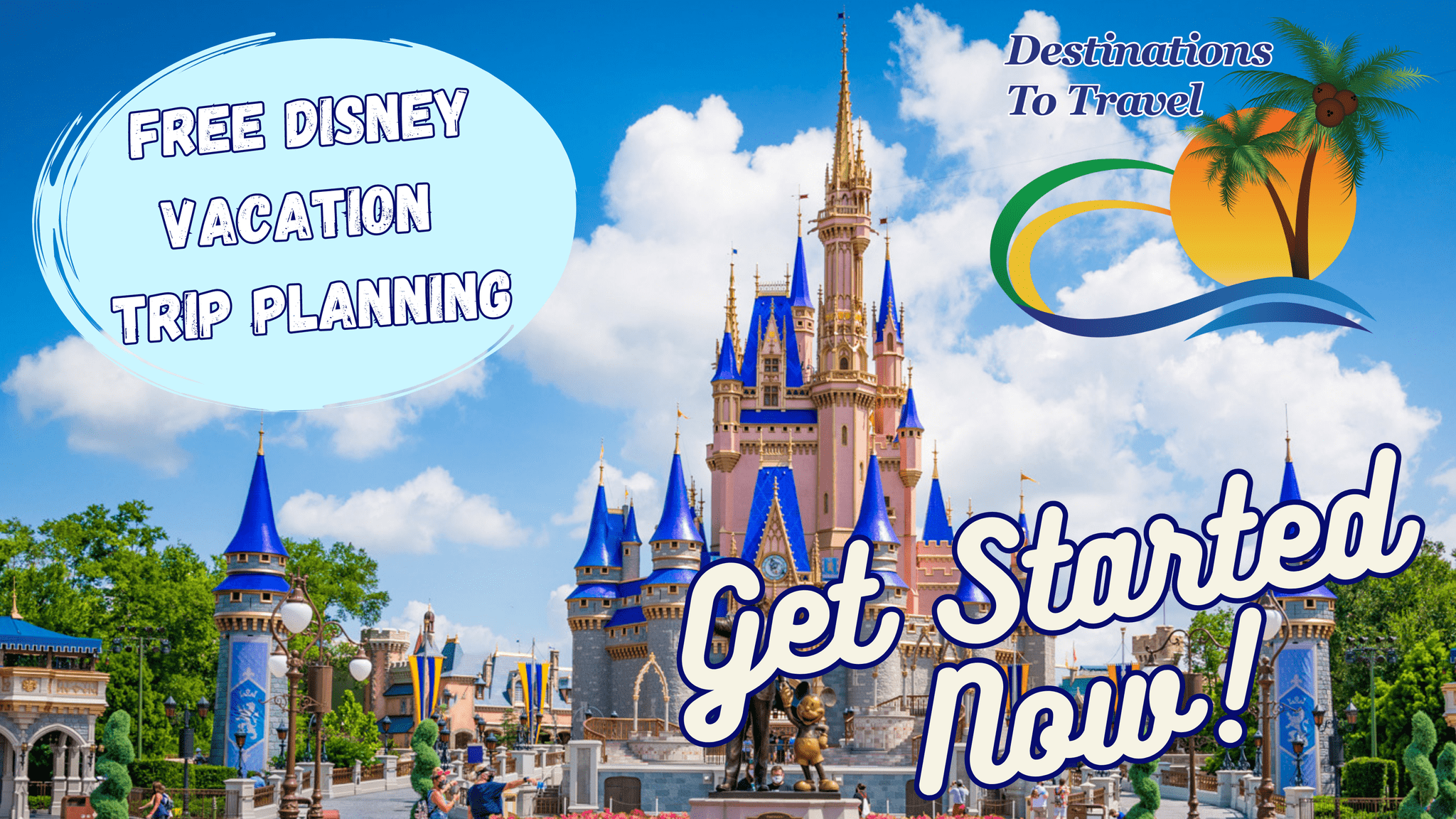 Let our friends at Destinations to Travel help you book your next Disney Vacation. They are the preferred Travel Agency of Chip and Company and Disney Addicts, and who we use ourselves.
Get started Now for your FREE No Obligation Quote.
Book With our friends at Destinations to Travel