If you are wondering if it's going to rain during your Walt Disney World vacation the answer is PROBABLY.
 The nature of Orlando means that at any given month on any given date there will be at least a short sprinkle. It rains in the summer almost every day for a bit, but your highest chances come during the late hurricane season (June 1- Nov 30) when the Atlantic ocean seems to go a bit crazy.
Due to this promise of potential rain, you should go ahead and do three things. 1) Pack a raincoat and 2) A sweatshirt for the air-conditioned attractions 3) Make a rainy day rides plan.
Trust me, you're going to want to "wait it out" because the parks are usually gloriously EMPTY after a good soaker. Most rides don't go down completely until there is lightning in the area, so you can ride most anything if you're willing to get wet.  I'm starting a series that will go through the best rainy day rides/attractions for each Walt Disney World park.
Today we begin with Magic Kingdom. In Magic Kingdom, it's all about finding attractions that are covered. Luckily there are A LOT of these!
Fantasyland
Tiki Room – The Tiki Room show can eat up about 15 minutes and even when you are standing in line you're covered. Beware if you're already soaked the room will be COLD from the air conditioner.
Frontierland
Pirates of the Caribbean – Even with a horrible wait you're good to go at Pirates because the entire queue is enclosed. It can get cooler the further you get into the ride. This is where your sweatshirt becomes so important!
Country Bear Jamboree – This old-school show is one of those things you'll likely skip on a busy sunny day, but when it's pouring outside it's one of the most comfortable places to "sit a spell" and get off your feet.
Liberty Square
Haunted Mansion – Put on your sweatshirt for this one because it gets really cold once you're inside the Haunted Mansion doors. The good news is that even when you're outside there's an awning to keep most of the rain off of you.
Hall of Presidents – Another great place to keep dry, and potentially take a nap, is in the Hall of Presidents. The show is fairly long and definitely relaxing.
Fantasyland
Small World – The best part of Fantasyland is that almost all the rides and their queues are covered completely! Small World is one of the best with the ability to accommodate very long lines and completely "indoors".
Peter Pan – Unless the rain is a "blowing rain" you should be ok waiting in line for Peter Pan. The waiting line winds under a roof, but it's sides are exposed. None the less, it's a super place for waiting out a rainstorm.
Philharmagic – Perhaps my FAVORITE place to dart off to when the rain starts coming down is Mickey's Philharmagic. You'll want to pop on that sweatshirt because once you're inside its COOL (which is glorious on hot days). Philharmagic is a great show too!
Storytime with Belle – There's a chance you could get rained on while in the queue for Storytime with Belle, but once you're in the door this relatively long show is a good way to spend a rainy afternoon. Especially if you have little ones! They'll love the chance to act alongside Belle and will give you amazing photo ops along the way!
Winnie the Pooh – Winnie the Pooh is one of my favorite lines to wait in because it has so many things for kids to do while they wait. The queue is covered though, like Peter Pan, it could have some blowing rain depending on where you are standing.
Little Mermaid – The Little Mermaid queue is actually HUGE. It has more twists and turns than any other ride in Fantasyland! Once you enter the cove and go deeper into the line it can get very cold (sort of like Pirates of the Caribbean) so make sure you have your sweatshirt. No matter how long this wait is you'll be "covered" and out of the rain.
Princess Character Greeting at Fairytale Hall (when it re-opens post-Covid) – If you have Princess lovers then Fairytale Hall is the place to be!! This completely enclosed attraction is a great place to wait out a rainstorm.
Storybook Circus
"Fab 5" Character Greeting at Pete's Silly Sideshow (when it re-opens post-Covid) – I think MANY people don't even know that one of the BEST places to meet Minnie, Donald, Goofy, and Daisy is in the verrrrryyyy back of Storybook Circus! Hidden in a corner is Pete's Silly Sideshow which is one of the best places to get photos with your favorites. It's also completely covered!
Playroom inside of Dumbo – While you might not want to actually ride Dumbo in the rain the playroom INSIDE of the Dumbo attraction is a fabulous place to wait it out and let your younger kids run off some energy. You can literally sit here as long as you want (and we have!!) Bring your hand sanitizer though cause, uh, playground!
Ride the Train – One of my favorite things to do when it's raining is to ride the train around the Magic Kingdom Park. I would suggest keeping your raincoat on due to some "blowing rain" but on the whole, you can enjoy your relaxing ride covered from the rain.
Tomorrowland
Monsters Incorporated – After Philharmagic, Monsters Inc is one of my favorite rain-free attractions. The waiting areas are massive. The attraction can absorb a lot of people at one time as well, so wait times are usually low. But the best part is from the time you get in line until you leave you're completely inside!
Tomorrowland Transit Authority – This is another example of a place you could get wet from "blowing rain" but since this is my favorite ride PERIOD I'm going to say it's worth the risk. It is covered from the top at least.
Space Mountain – Even if it has an hour wait you're still out of the rain! This completely enclosed big-ticket attraction will keep you dry for quite a long time depending on how busy the park is.
Carousel of Progress – Another frequently missed attraction on sunny days is the Carousel of Progress. This show is also a good time-eater as it's fairly long and completely enclosed. You could get a bit wet waiting to get into the attraction but wait times are often low.
Buzz Lightyear Space Ranger Spin – Once you actually get to the queue inside the building of Buzz Lightyear Space Ranger Spin you'll be completely dry for a while. However, sometimes when there are seriously long lines the queue winds around outside. While there is an awning above the blowing rain could be an issue for this ride.
Mainstreet USA
Meet Mickey at Town Square Theater (post-Covid) – While there's likely a long wait if you don't have a fast pass for meeting Mickey it's still a great place to wait out any rainstorm that Orlando can throw at you! And who doesn't want to have a photo-op with the BIG CHEESE?!
Of course, you could still shop till you drop around the park or even pull out your app and see about moving a dining reservation around, but DON'T GO BACK TO THE RESORT  just because of a little rain! There's still plenty of things to enjoy and shortened lines if you're willing to wait!
Have a great trip!
Kristin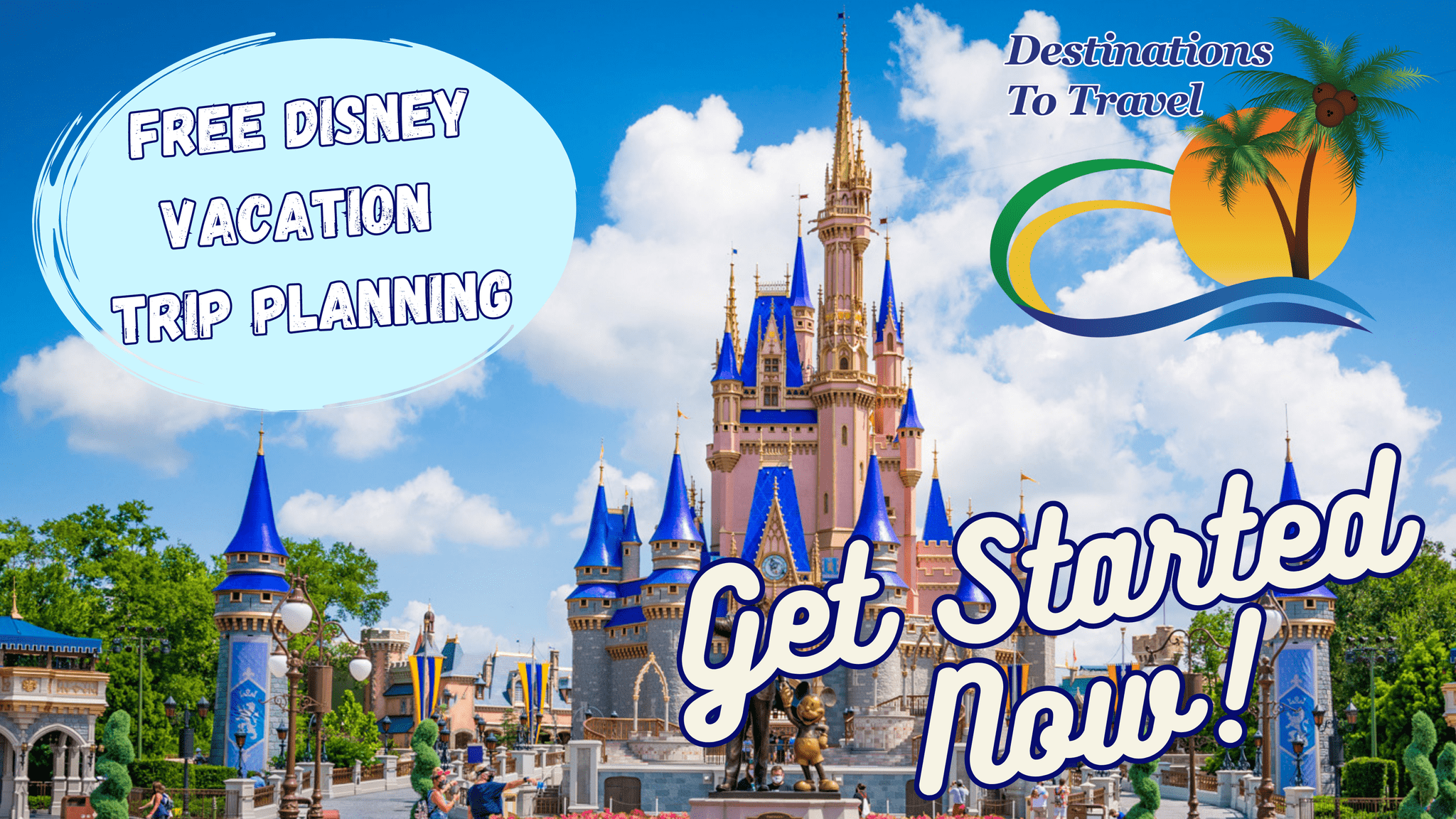 Let our friends at Destinations to Travel help you book your next Disney Vacation. They are the preferred Travel Agency of Chip and Company and Disney Addicts, and who we use ourselves.
Get started Now for your FREE No Obligation Quote.
Book With our friends at Destinations to Travel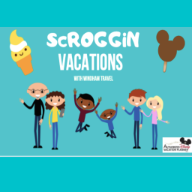 Latest posts by Kristin S
(see all)