Over the years, as my husband and I kept going back to Walt Disney World, as two adults, on vacation after vacation, people would always ask us the same question "Why do you keep going there – isn't Disney for kids?" And my answer to that is – Disney World and all the other Disney parks are for EVERYONE – Walt Disney wanted everyone to be able to come and enjoy the Magic, rides, fun, and nostalgia. So if you're not sure Disney is the place to go on an adults only trip – read on for why Disney is the BEST place to go as an adult:
Top Notch Accommodations: Disney World offers more than 25 Resort Hotels on site – ranging in theme and price from affordable to luxurious – and there really is the perfect resort for everyone. Adults can appreciate that many of the deluxe resorts offer extensive room service and concierge level service, as well as plenty of other amenities on site too.
*Pro tip – staying On Site is the way to go – if you're not sure if you want to stay on Disney property at one of their resorts or not – trust me, on property is the way to go – check out more on that here
Adult Theme Park Fun: this might be the hardest part of convincing adults to go to Disney World without kids – that they think the theme parks don't have enough for them to do. Personally, I think there's plenty for adults to enjoy – every theme park offers tons of rides from mild to wild (for those big on thrill rides, check out more details on the "wild" side here, plus there are plenty of shows/live entertainment, shops, and food to keep you busy
Daytime Fun Away From The Parks: of course the Theme Parks and Water Parks are all amazing and have tons for adults to do, but if rides and theme parks aren't really your thing – fear not – as there is a whole other world of things to do outside the Parks themselves. World-class spas, multiple professional level golf courses, five-star cuisine, behind the scenes tours, and watercraft rental to name a few. Check this out for more details
Night Live: The World (the Disney world that is!) really comes alive at night with tons of things for adults to do. You can take a Monorail Tour of the deluxe resorts on the monorail route and enjoy a night of drinks, dining, and shopping. Or you can head to Disney Springs – where the options are endless. Movies, bowling, live music, dining, drinks, shopping from plenty of amazing high-end stores, and much more. Or you can satisfy your sweet tooth with a VIP dessert and fireworks viewing party
Truth be told, the question of "So what is there for adults to do at Disney without kids?" Used to kind of annoy me because I felt like people were judging what they perceived as a "childish" choice for a vacation – but now I realize that most people really are just curious – and really want to know what they can do to have fun without the little ones. And to answer that – I would say – it's a whole different world without the kids – there is so much to do and enjoy that if you haven't already done an adults-only Disney trip – you need to. Seriously – book it now (fill out the below for a free quote). Thank me later.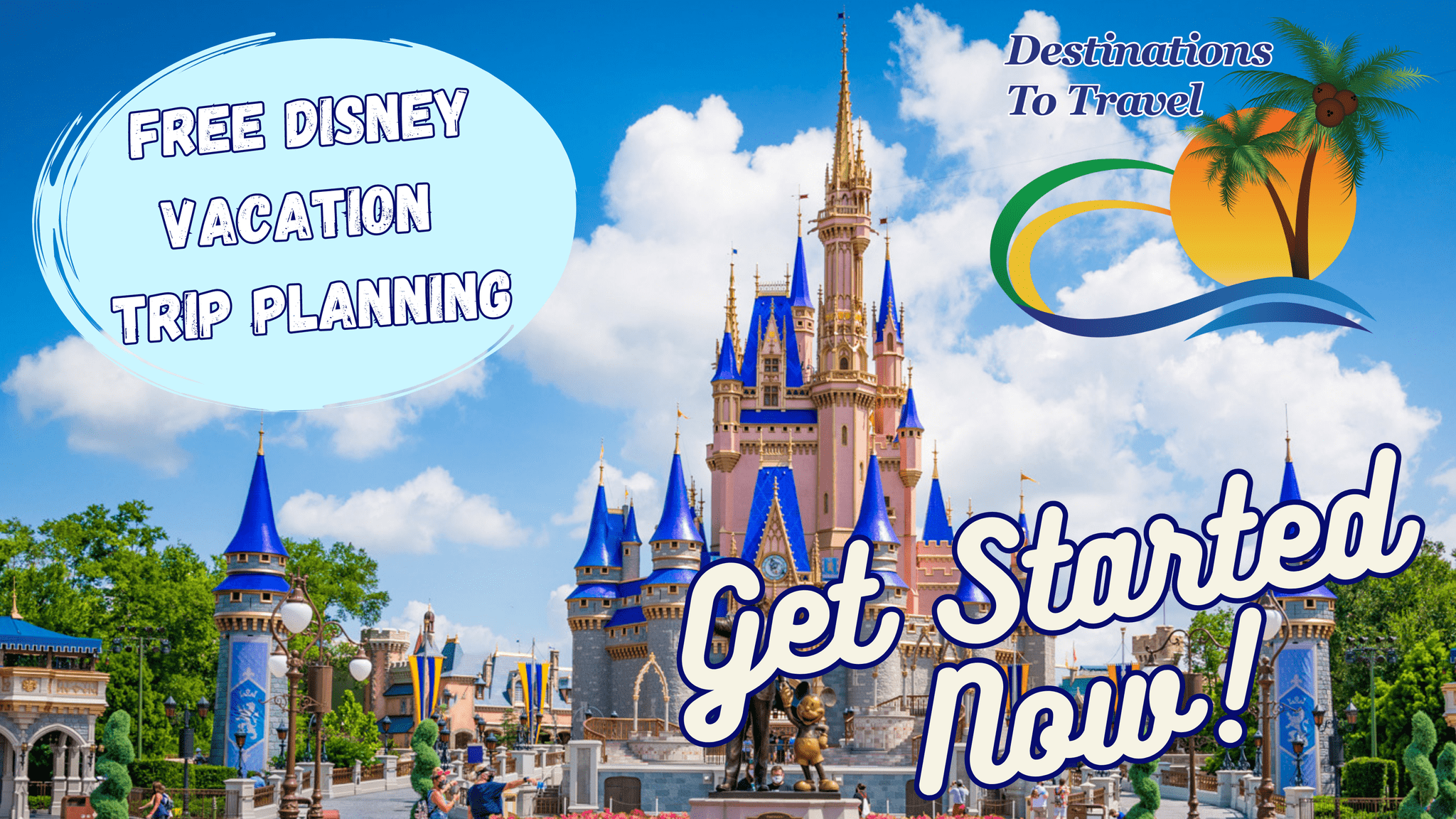 Let our friends at Destinations to Travel help you book your next Disney Vacation. They are the preferred Travel Agency of Chip and Company and Disney Addicts, and who we use ourselves.
Get started Now for your FREE No Obligation Quote.
Book With our friends at Destinations to Travel