Whether you just want a little bit of extra mattress space after traversing the parks all day or if your idea of a romantic getaway doesn't consist of two double beds, Walt Disney World does have king bed options.  However, the fact that some resorts offer them as a room category, some by request only or others only if you are willing to dole out for a 1 or 2 bedroom villa means that a lot of wanna-be king bed bookers aren't entirely sure of what their options are.  So here's an easy breakdown of where those illusive super-sized beds may be hiding.
Disney's Value Resorts: Many people when investigating king bed options overlook the Value Resorts completely.  This is primarily due to the fact that the resorts don't offer a King Bed room category when trying to book online or have it listed in the room descriptions. But, that doesn't necessarily mean that there aren't any available. When it comes to king beds, you can find them at all of the Value Resorts ( Pop Century, Art of Animation, All Star Movies, All Star Sports and All Star Music) but they are "request only".  What this means is that they aren't a bookable category, but if you call Walt Disney World directly (or contact your travel agent) to make the reservation, they can put in a king bed request for you.  Disney can be a bit non-committal when it comes to assigning king beds in a similar way to when you ask for adjoining rooms and they say they can't guarantee them.  However, in my experience when a king bed request is put through it is usually honored.  Since it is a request and not a room category, there won't be any additional charge for booking a king room.
Disney's Moderate Resorts: When it comes to the Moderate Resorts it is the complete opposite of the Values. When you go to book online, you should see a King Bed option for each of Resorts (Port Orleans- Riverside, Port Orleans- French Quarter, Caribbean Beach Resort and Coronado Springs Resort).  In order to get a king for your stay, you must pay the extra money to get a room within this category. Visitors in this category may also need to select their view plus king category.  For instance, there will be a plain Water View option and then a Water View-King option. Disney's Coronado Springs Resort also offers a Junior Suite- King, Executive Suite- King and a 1 Bedroom Suite- King.
Disney's Deluxe Resorts – How to nab a king bed at a Deluxe Resort is a bit of a trickier business as unlike the Values and the Moderates, there's not a universal way that it's done across all of the resorts. Here's a breakdown of what's on offer:
Wilderness Lodge– King Beds are available by request in the standard rooms across the different views.  The only exception to this is that you can't combine a king bed with a bunk bed option.  They're also available by request when booking a Standard Room -Club Level or if staying in the Honeymoon Suite.
Contemporary Resort – Available by request in all categories except for 1 Bedroom Suites – Club Level
Polynesian Village Resort – Available by request with the Standard Rooms or Honeymoon Suite.
Grand Floridian Resort & Spa – Available by request across all categories with the exception of Outer Building Deluxe Rooms, Main Building Theme Park View or Outer Building 1 Bedroom Suites.
Boardwalk Inn – Available by request across all categories except for Deluxe Room Club Level.
Beach Club – Available by request across all categories except for Garden View – Club Level and Deluxe Room – Club Level Access.
Yacht Club – Available across all categories with the exception of Deluxe Rooms – Club Level Access.
Animal Kingdom Lodge – Available by request across all categories except for Bunk Bed Rooms, Standard 1 Bedroom Suites – Club Level Access or 1 Bedroom Suites – Club Level Access.
Deluxe Villa Resorts – Unlike the regular Deluxe Resorts, Disney's villa offerings are pretty universal when it comes to king bed allocations.  If you're looking for a Studio you won't find a king bed in sight, rather the rooms will offer 2 queen beds.  However, 1 Bedroom Villas can come with a king bed in the main bedroom and a sleeper sofa in the living room.  The 2 bedroom villas offer 1 bedroom with a king and second bedroom with 2 queen beds.  The only exception to this is Saratoga Spring's Treehouse Villas which only offer queen beds. Select Villa Resorts ( Animal Kingdom Lodge, Bay Lake Tower, Boardwalk Villas, Grand Floridian, Old Key West and Saratoga Springs Resorts) also offer 3 bedroom Grand Villas which have a king bed in one of the bedrooms. The bungalows at the Polynesian Village Resort or the Cabins at Copper Creek also have King Beds in the master bedroom.
So if you're heading to the parks and don't want 2 double or queen beds separating you from your loved one, give one of Disney's king rooms a try.  Because many of these rooms are by request only, as a general rule of thumb it's probably best to call in your reservation rather than booking it online if you're looking to make a king bed request or contact your travel agent.
Happy planning!
Thinking about a visit to Disney? Packages are currently available to book through until the end of 2018.  Click here or send an email for your FREE no obligation quote.
Why not consider working with an Authorized Disney Vacation Planner?  As an agent with MickeyTravels, I can help you get the best discounts for your Disney World vacation package, assist with making dining, Fastpass and Mickeys' Not-So-Scary Halloween Party reservations and can even help you plan an itinerary filled with extra special seasonal touches. Best of all my services are absolutely FREE! Contact me at 1.800.801.4025 via email at mroden@mickeytravels.com or on Facebook and let's get planning!
Images copyright Disney
---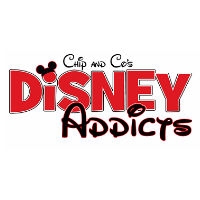 Latest posts by Disney Addicts Past Writers and Friends
(see all)