Going to Disney World during hurricane season? Don't worry! Here's everything you need to know!
It's hard to predict exactly when a hurricane might hit Florida, specially when a vacation to Disney takes a long time to plan. So what happens when you already booked your vacation and a hurricane is on its way? Let's take a look at the most common questions:
When is hurricane season in Florida?
Technically hurricane season can range from June through November but the months with the most probability of a big storm are August through October.
These months tend to be the best months to visit the Walt Disney World resort as well due to all the festivals and events they have, so it's better to be prepare in case of a bit a of rain or a hurricane.
Would Disney World close in case of a hurricane?
The parks don't close just because it rains, there have been just a few occasions when Disney closed due to hurricanes:
Hurricane Floyd (1999)
Hurricane Charley, Frances and Jeanne (2004) not a very good year right?
Hurricane Matthew (2016)
Hurricane Irma (2017)
But be aware that some attractions might be down during heavy rains or thunderstorms.
What does it mean for my vacation plans if a hurricane warning is issued within 7 days of my arrival date?
It a hurricane warning is issued by the National Hurricane Center for the Orlando area or for your place of residence within 7 days of your scheduled arrival date, you can call in advance to reschedule or cancel your reservation (booked directly with Disney) without any cancellation or change fees imposed by Disney.
In case of having reservations with third-party suppliers like airlines, hotels, car rentals or travel insurance companies, then you will continue to be responsible for any non-refundable payments, cancelation or change fees.
If i reschedule my vacation to a different date because of a hurricane warning, will i be able to get my same accommodations?
If you are scheduled to arrive within 7 days of a hurricane warning, you may call Disney in advance to reschedule without a imposed change fee. However, there is no guarantee of availability of similar accommodations for the new travel dates. All amounts paid to Disney for rooms, theme park tickets, dining plans and other Disney products will be applied toward your new reservation.
Any discounts or special offers applicable to your original confirmed vacation will not apply to the rescheduled vacation travel dates.
Now you must be wondering, it's there anything to do in case of heavy rains at Disney World?
There's plenty to do even when the rain hits. You could go resort hopping if you don't feel like going to the parks. Hotels at Disney World are beautiful and have a lot to offer! Definitely worth checking them out.
Over at Disney Springs you can watch a movie, go bowling, have some nice meal and shop!
At the parks, go for the indoor attractions and shows. Most people prefer to go back to their hotel once it starts raining so the wait times usually drop a lot! Take advantage of it!
So grab a poncho or umbrella and head to the parks! You will have a fantastic time no matter what!
Credit: Walt Disney World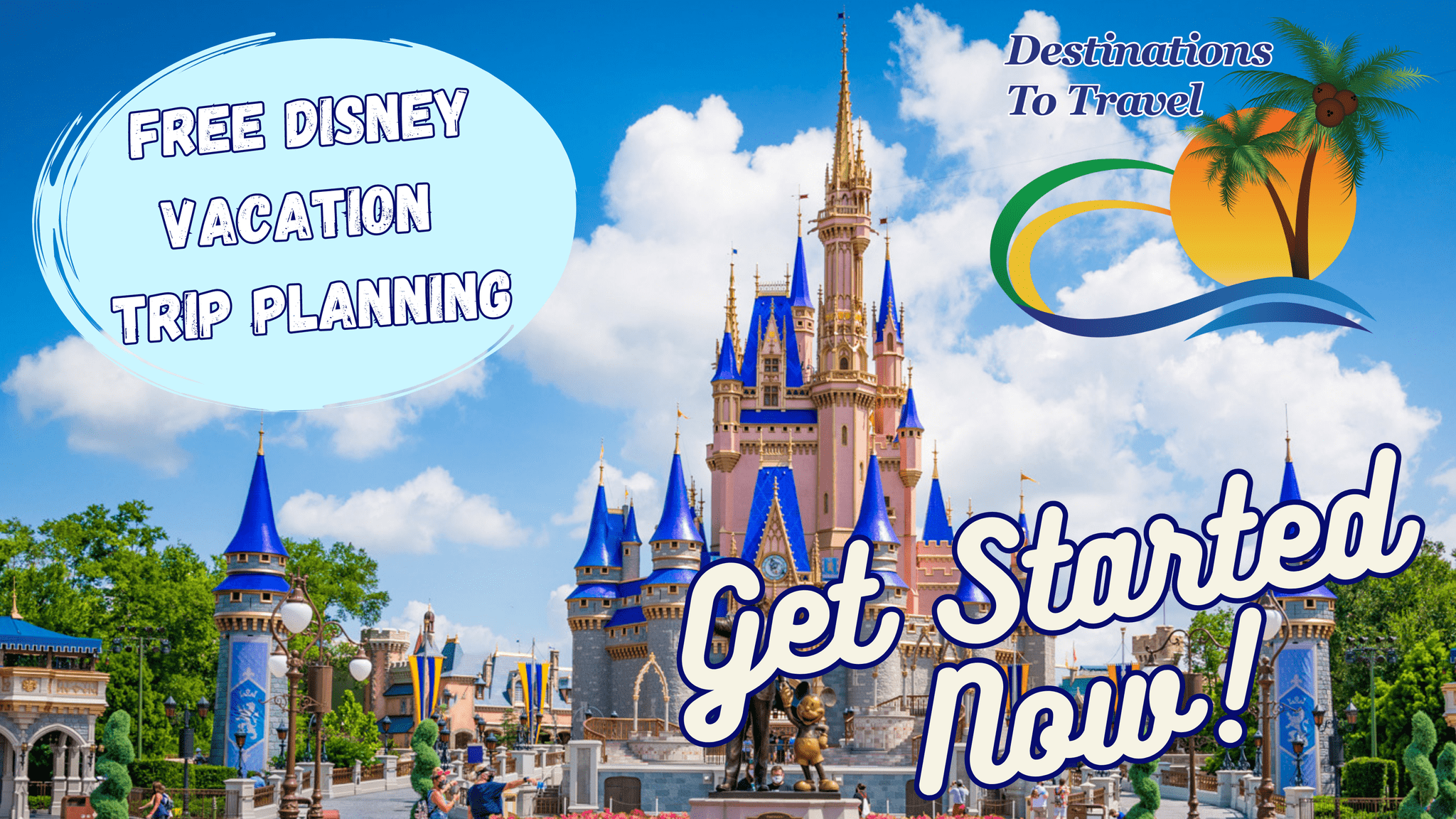 Let our friends at Destinations to Travel help you book your next Disney Vacation. They are the preferred Travel Agency of Chip and Company and Disney Addicts, and who we use ourselves.
Get started Now for your FREE No Obligation Quote.
Book With our friends at Destinations to Travel