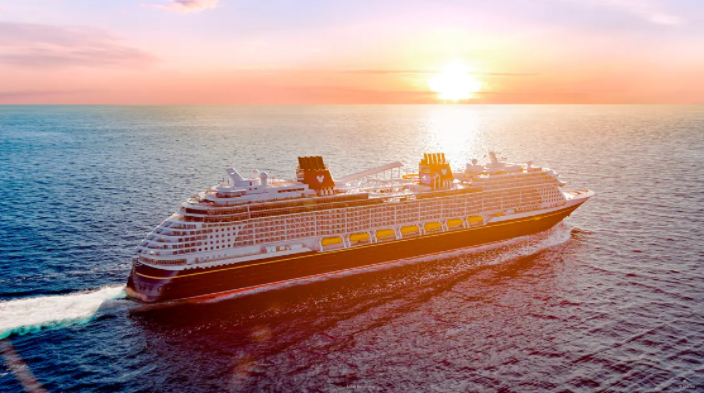 What you need to know before your first Disney Cruise
A Disney cruise is a magical experience and if you are thinking of taking your first one, you'll want to know how to make the most of your cruise! Let's go over some things you'll want and need to know before you embark on your first Disney sailing.
Related – What is and Isn't Included on a Disney Cruise?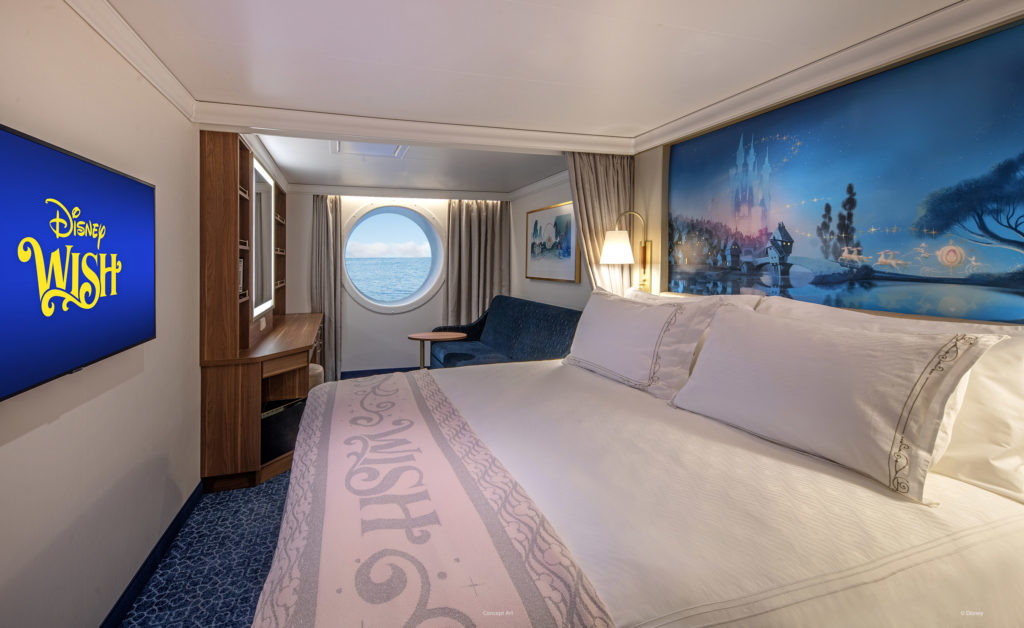 Just how big are the rooms on a Disney cruise ship? Many guests worry that the staterooms will be small or even claustrophobic. Not so on Disney Cruise Line! Disney has some of the largest staterooms available on a family cruise line. The average size for inside staterooms on other cruise lines is 140 sqft. The smallest inside stateroom on Disney Cruise Line is 164 sqft! And that's just the smallest rooms.
If you need or want more space, consider the Deluxe Oceanview Staterooms with a verandah. Those rooms have 268 sqft of space and can sleep up to 4 guests. There are even staterooms that sleep 5 guests-a rare thing for cruise lines.
Another amazing design feature in most staterooms is the split bathroom! There are two smaller bathrooms; one with a toilet and sink, the other with a bath/shower and sink. This allows for more guests to get ready at the same time.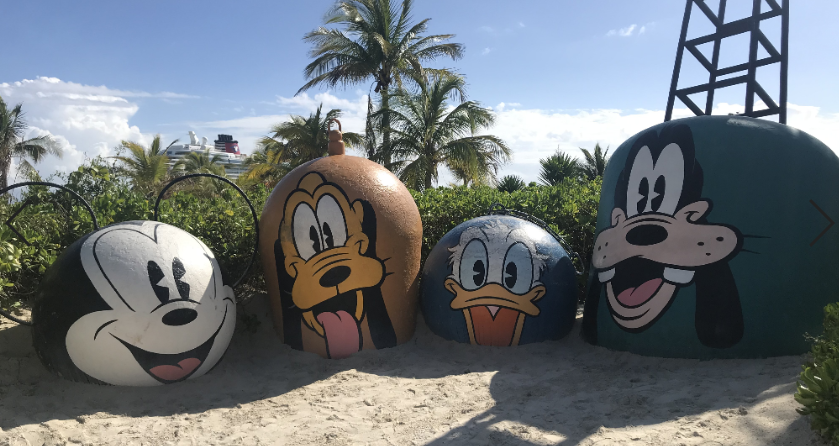 Many of Disney's Caribbean and Bahamas sailings stop at Disney's private island, Castaway Cay. The dock there was built so guests can step off the ship directly onto the island rather than needing to use a tender boat. However, sometimes the captain is not able to dock at Disney's Castaway Cay. It's a rare occurrence, but sometimes the weather or currents make it extremely difficult or even impossible. The captain will do everything he can to dock at Castaway Cay but safety is the number one priority.
Disney Cruise Line sails to multiple destinations throughout the world! Bahamas, Caribbean, Alaska, Europe, and more. The weather can be very different depending on your location and time of year. Be sure to check the weather forecast for your sailing so you know what to expect and what to pack.
Related – Disney Cruise Line Health & Safety Protocols Updated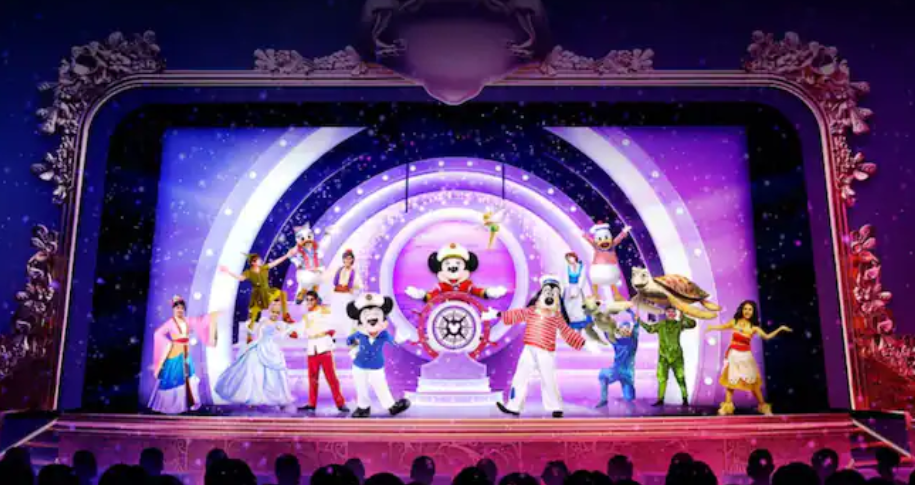 Before sailing on my first Disney cruise I wondered what there was to do on the ship. I knew Disney was amazing with their shows and entertainment at the parks but would that transfer over to the ships? Absolutely it does! Each of Disney's ships has a Walt Disney Theater where guests can experience spectacular Broadway-quality shows. These shows are included in the price of your sailing.
Disney Cruise Line uses a rotational dining system. Each ship has three main restaurants and you will dine at a different one each night. One of the cool parts of this system is that your servers will rotate with you! They will get to know you and your likes and dislikes. They take an interest in your children and go above and beyond to make sure you are taken care of. You'll quickly become attached to your servers!
Speaking of dining, if you want to have room service delivered to your room, do it! Most of the items on the room service menu are free and can be delivered at any time. While most items are free, you do need to tip the server that delivers your food. It's customary to tip $1 per item.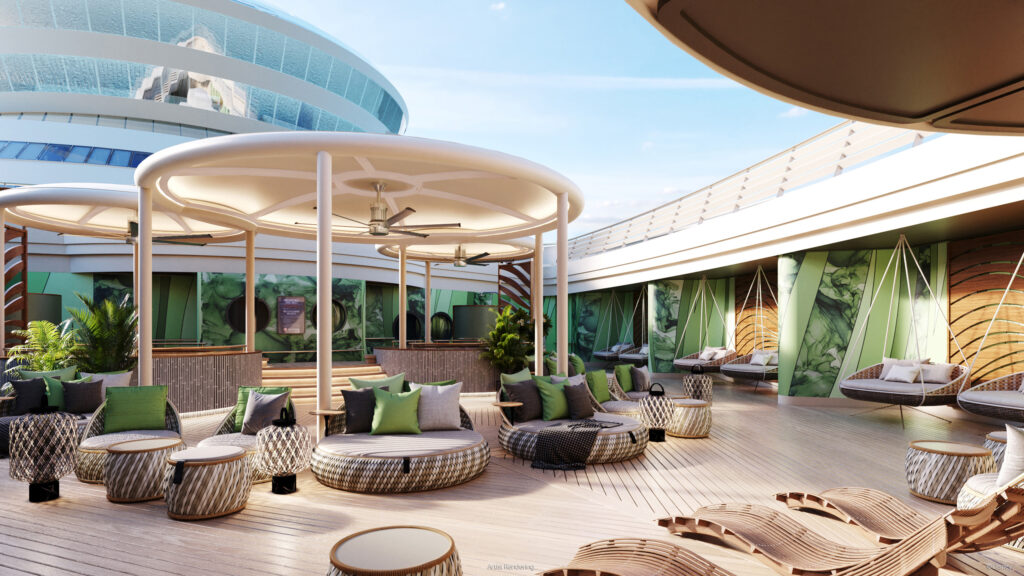 Some people might be thinking that Disney is just for kids so there won't be much for adults to do. False! While the cruise line is very family-friendly, there are great options for kids-only AND adults-only! All of the ships feature an adult-only pool deck with a swimming pool, the Cove Cafe, and the Spa. Disney does a great job of ensuring that the under-18s are not allowed in these adult-only spaces.
There are also lounges and bars onboard. Most are open to everyone during the day but become adult-only spaces at night. Adult-only entertainment is offered daily and there are signature adult-only restaurants as well. All of the ships feature an Italian-style restaurant called Palo which serves brunch on Sea Days and dinner every evening. The Disney Dream and Disney Fantasy also feature Remy, a French-inspired restaurant. Palo and Remy are both adult-exclusive restaurants.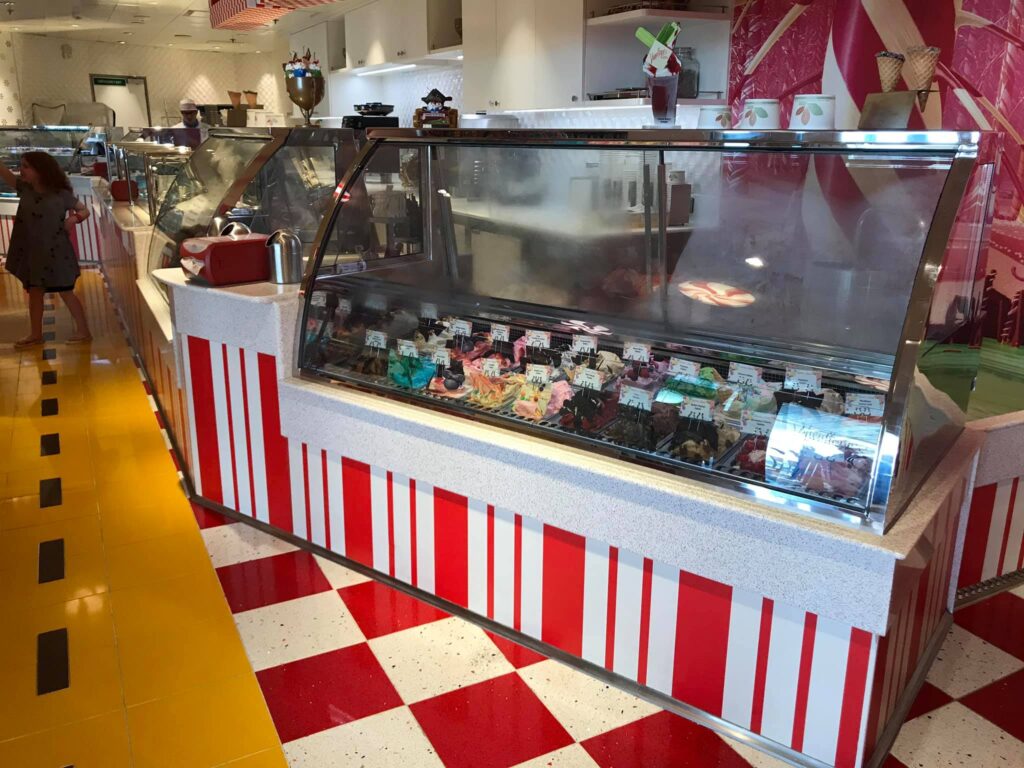 Almost all of the food on Disney ships is included in the price! Unless you are dining at a signature restaurant or purchasing extra treats at one of the sweets shops, your food is free. That can be a dangerous thing for your waistline. Want to try multiple entrees at dinner, no problem! Want to grab a soft-serve ice cream cone every time you are on the pool deck, go for it! You can easily gain a few pounds from eating all the delicious food Disney Cruise Line has to offer. Disney offers tasty, healthy, options as well.
If you want to avoid the extra cruise poundage, stick to eating more healthy options, fewer desserts, and you could even work out on the ship! Each cruise ship has a fitness room where you can get a workout in. If heading to the gym on your cruise isn't your thing, take a walk around the ship or use the stairs instead of the elevator. Those things can help you not gain extra weight.
Something not included in the price of your cruise is gratuities. You don't have to try to figure out how much to tip though! Disney recommends giving $14.50 per night, per stateroom guest. The gratuities will be dispersed to the following cast members: Dining room server, Dining room assistant server, Dining room head server, and Stateroom host. You can adjust that amount if you want to.
There are some gratuities you might not expect while onboard. An 18% gratuity is automatically added to bar, beverage, wine, deck service tabs and spa services.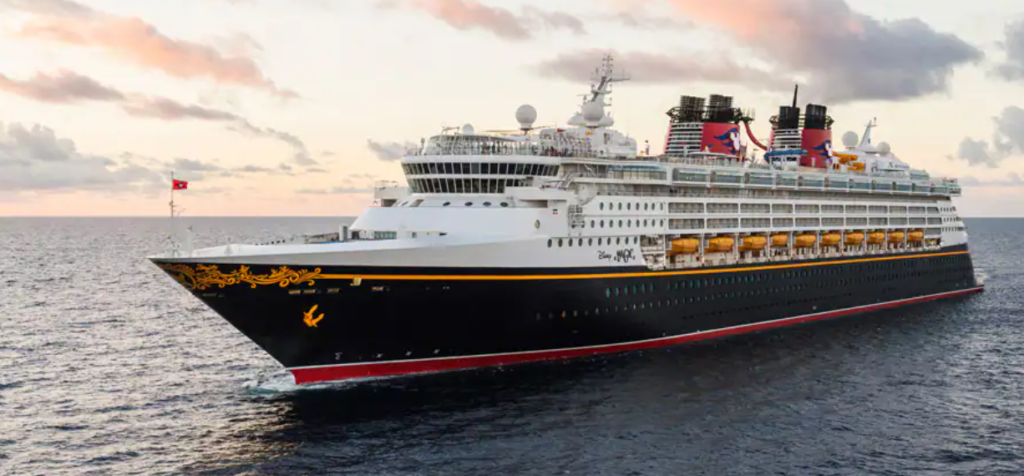 Before my first Disney cruise, I bought non-drowsy Dramamine, Bonine, and SeaBands in preparation for any seasickness we might get. We never used any of it! You'll be surprised how much movement you don't feel while onboard. The Disney ships are incredibly stable and most of the time you will most likely not feel any motion at all. However, if you know you are more prone to motion sickness, it won't hurt to take some medication with you. It's always better to take it before you board rather than once you are already feeling sick.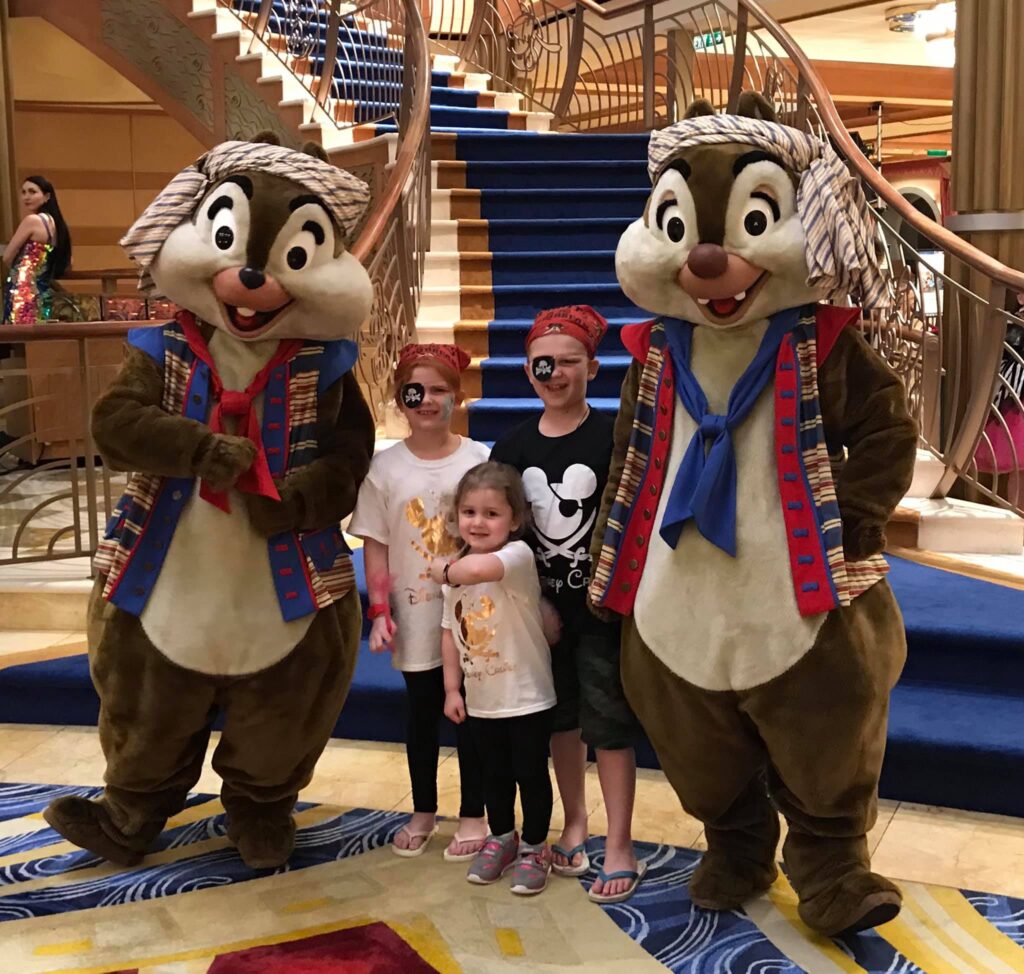 If you are wanting to meet some of your favorite Disney characters on your cruise, you just might be able to! There are a lot of characters onboard the Disney ships. You will still have to wait in line to meet these Disney friends, but the waits aren't long.
The ships also offer some unique character experiences you won't get anywhere else! Princess Tiana entertains guests at her restaurant, Tiana's Place, on the Disney Wonder. On the Disney Magic you can meet Rapunzel at her restaurant. There's also a good chance you will randomly run into a character in the hallway or on an elevator!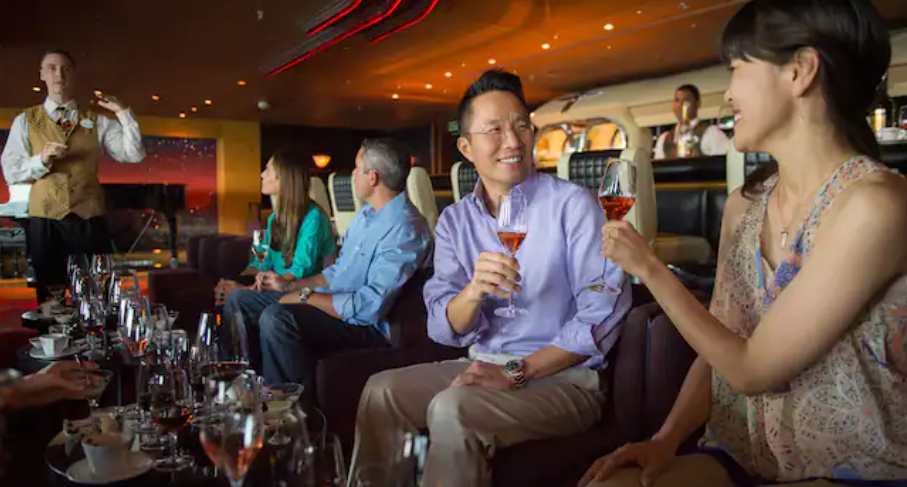 Most cruise lines won't allow you to bring your own alcohol on board. They tend to offer their own beverage packages that they want guests to purchase. Disney Cruise Line, however, allows guests to bring a certain amount of alcohol on the ship! Disney Cruise Line Guests 21 years and older may bring a maximum of 2 bottles of unopened wine or champagne (no larger than 750 ml) or 6 beers (no larger than 12 ounces) on board at the beginning of the voyage and at each port of call. These beverages must be packed in carry-on (not checked) bags or luggage.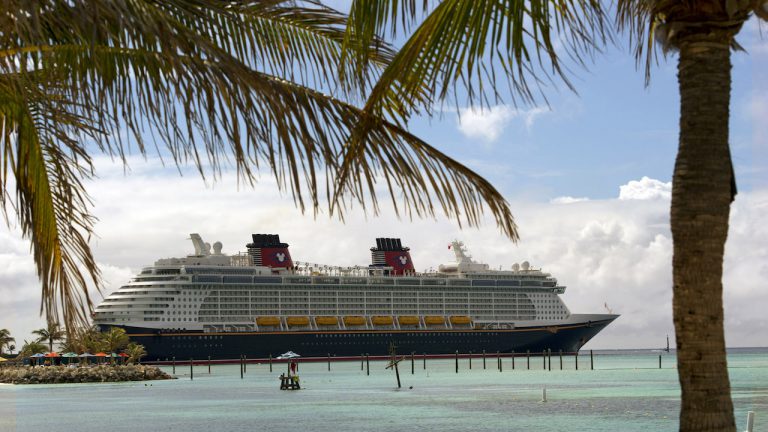 If you are loving your Disney cruise (which I bet you will), and you want to book another, you can do that while onboard your current sailing! You can save money if you book your next cruise before you get off the ship. You can book a Disney Cruise Placeholder or another sailing and get 10% off of the rate! There are some blockout dates that apply.
Are you ready to sail on your first Disney cruise?
If you'd like to book a sailing on Disney Cruise Line, contact me today! I am a travel agent with Destinations to Travel, my services are complimentary, and I'd love to help you plan a magical vacation!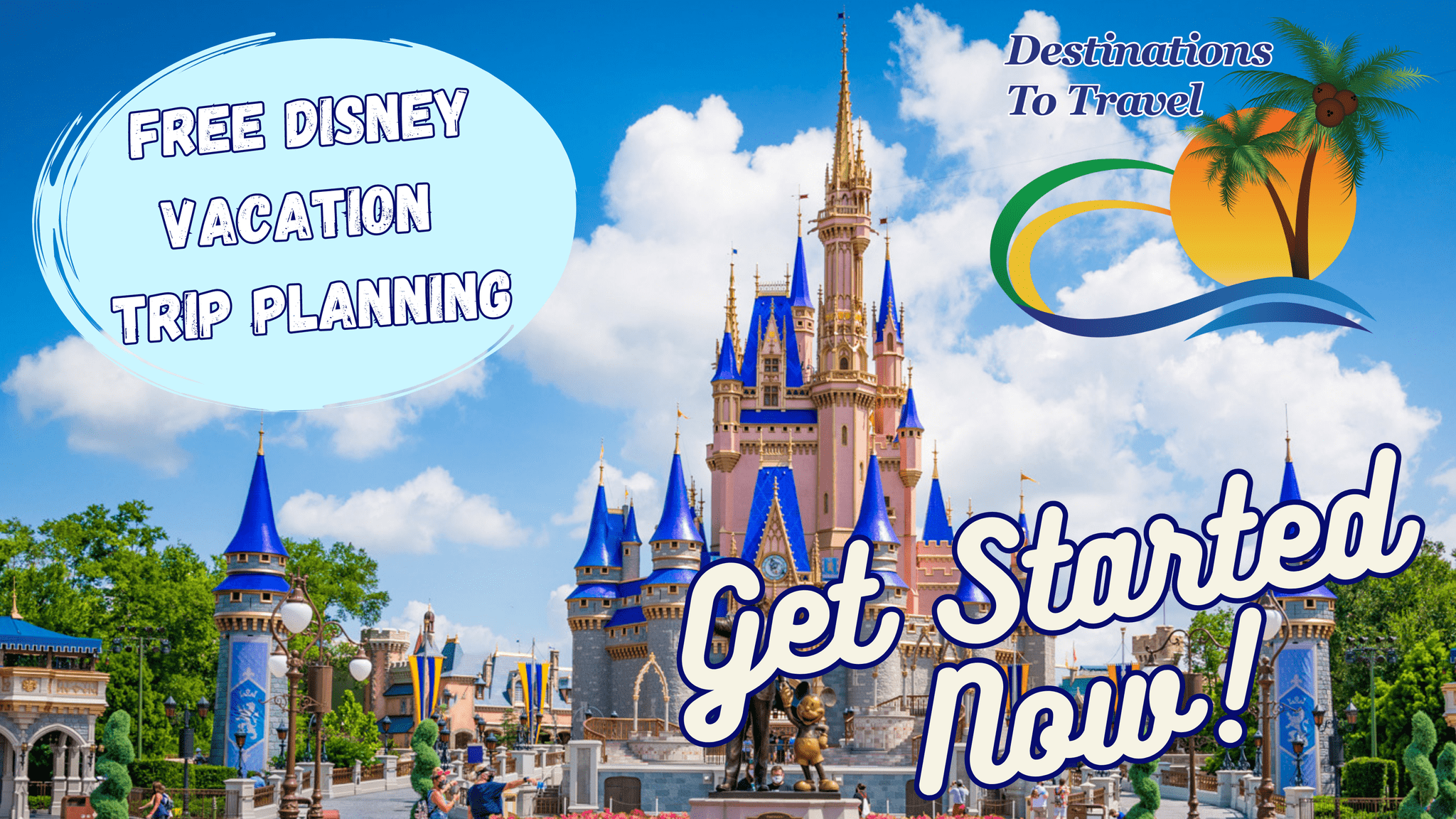 Let our friends at Destinations to Travel help you book your next Disney Vacation. They are the preferred Travel Agency of Chip and Company and Disney Addicts, and who we use ourselves.
Get started Now for your FREE No Obligation Quote.
Book With our friends at Destinations to Travel