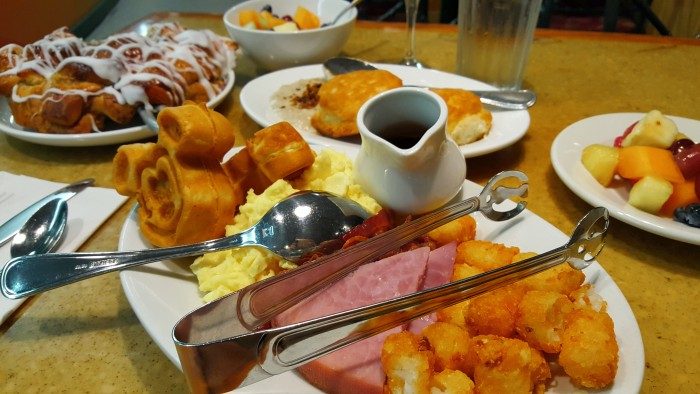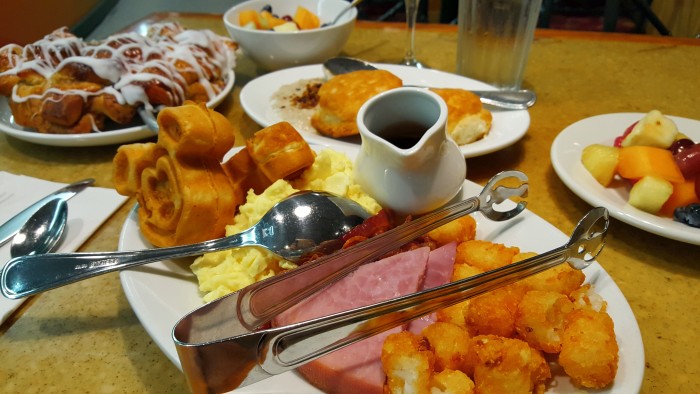 "Breakfast is the most important meal of the day!" – I remember hearing my parents/grandparents say this when I was a kid, and while I didn't get it then – now as a parent myself, I fully understand the importance of starting off my day on the right foot with a good meal!
Fueling up for the day ahead is especially important if you've got a lot of walking/riding/character greeting ahead of you – like – if you're headed to DISNEY WORLD for example! A day at the Parks can be the most fun ever – but it can also be long and tiring – and what better way to ensure that you're ready to hit the ground running than with a delicious Disney breakfast?
Since us here at Disney Addicts love breakfast, we have already gotten started with comprehensive lists of where to grab early morning grub at Magic Kingdom, Animal Kingdom, and Hollywood Studios. So now all that's left is Epcot! Read on for where you can get breakfast at Disney World's Epcot:
Joffrey's Coffee: these coffee kiosks are conveniently located in several Epcot spots including: Showcase Plaza, Future World East, Canada Pavilion and American Adventure. They offer an assortment of caffeinated beverages to kick start your day (lattes, espresso, coffee hot and iced, etc) as well as assorted pastries like muffins & donuts. While they are by no means a gourmet breakfast bakery, it's an easy spot to stop for a coffee and pastry on your way into Epcot for the day
Starbucks: The Epcot location of Starbucks – "Fountain View featuring Starbucks" is located in Future World West, and it offers the typical Starbucks menu that we have come to know and love – assorted coffee/espresso drinks, teas, and blended frappuccinos are all available for breakfast, as are an assortment of baked goods with both Starbucks and Disney origins (like cupcakes – which are totally a breakfast food in my book – no judgement here!)
*Pro Tip: many coffee drinks & pastries offered at both Starbucks and the Joffrey's locations qualify as a snack credit on the Disney Dining Plan – which means you can just scan your Magic Band and go – no cash or credit needed!
Sunshine Seasons: This quick service spot is located in the Land Pavilion, and it offers a "food court" style dining experience for breakfast, lunch & dinner. Hot breakfast options include a breakfast power wrap, soufflé, and platter (with scrambled eggs, bacon, sausage, breakfast potatoes & cinnamon french toast bread pudding – YUM!), and there are also assorted pastries including coffee cake, muffins, bagels & cookies (again – no judgment!), and some pre-packaged grab & go items like trail mix, fruit cups, etc. Drink options at breakfast include coffee drinks & assorted juices
Garden Grill: This sit down meal is served family style as "all you care to enjoy" meaning they bring you platters of items of a predetermined menu and you can have as many refills as you want! Warm cinnamon buns, eggs, Mickey waffles, and bacon/sausage are some of the items you can expect to be served here. The restaurant itself rotates, giving you the perfect view of the whole Land pavilion – but don't worry, it's not at all fast-moving so it won't make you dizzy! This is also a character meal – hosted by Chip & Dale, and usually with Pluto & Mickey in tow as well, and the best part is they all dress in their farmer outfits in keeping with the "Harvest" theme!
Akershus Royal Banquet Hall: Located in Epcot's Norway pavilion, this family style breakfast features dishes like eggs, bacon, potato casserole & fruit, and it also features some Royal characters too! Snow White, Cinderella, Belle, Ariel & Aurora circulate the dining room handing out hugs, autographs, and smiles – making this the perfect breakfast spot for your little Princess Lovers!
As with any Disney World Table Service meal, I highly recommend you make an ADR well in advance of your trip if you plan on breakfast at Garden Grill or Akershus. Spots fill up fast, and as we already know – breakfast is very important and shouldn't be skipped! So be sure to hit some of these spots the next time you are at Epcot for breakfast – whether you just need coffee to function or you're looking for some actual food, you won't be disappointed!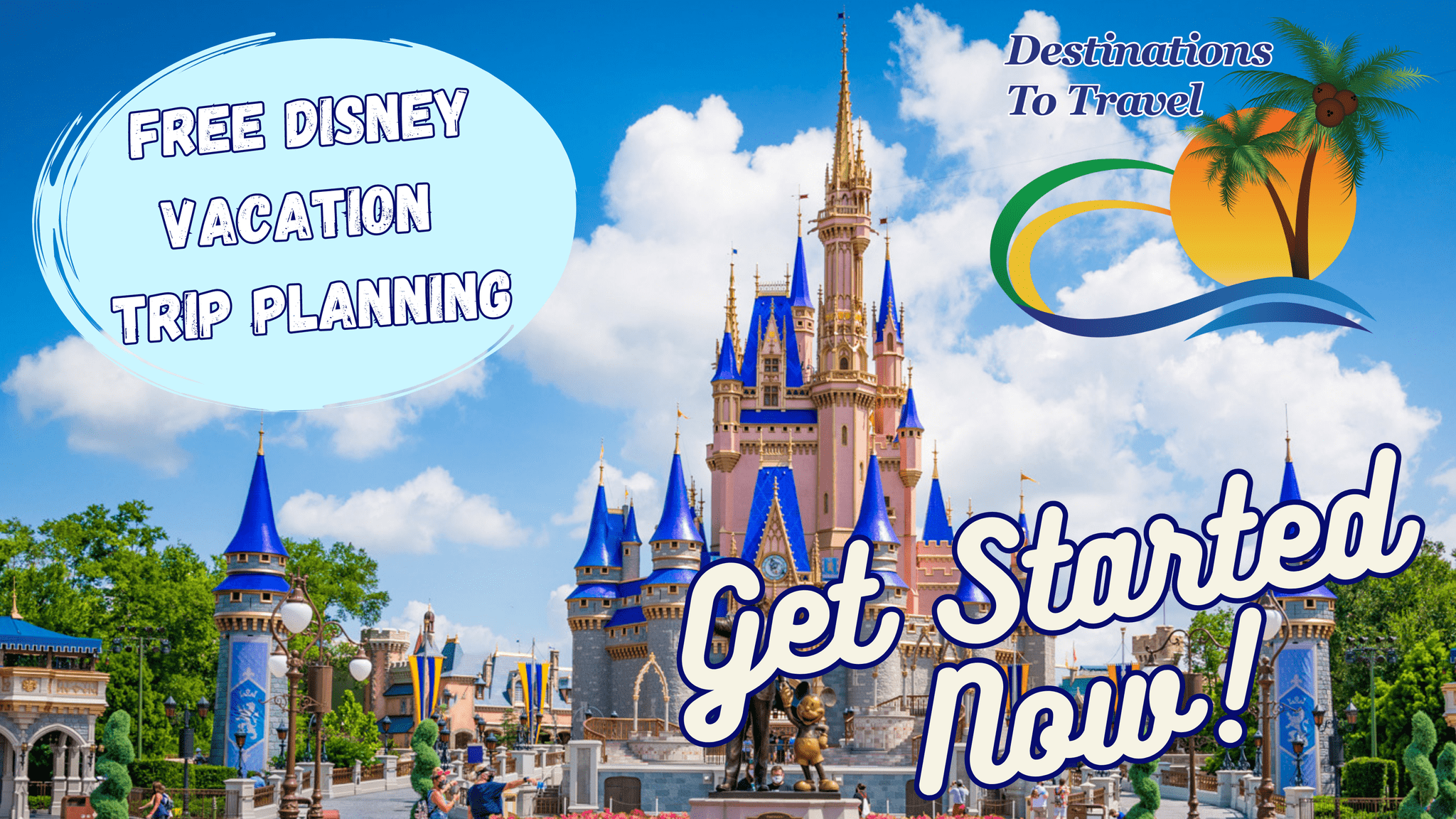 Let our friends at Destinations to Travel help you book your next Disney Vacation. They are the preferred Travel Agency of Chip and Company and Disney Addicts, and who we use ourselves.
Get started Now for your FREE No Obligation Quote.
Book With our friends at Destinations to Travel