My family looks forward to our Walt Disney World vacation every other year.  We prepare months in advance by deciding what restaurants we want to eat, what rides we want to ride, making our Fastpass selections, etc.  But, the one thing we never worry about is how are we going to take pictures because we always "splurge" on the Disney Photopass service.
I never have to worry about when to take the pictures, where is my camera, how am I going to get every family member-including me-into the pictures plus include the iconic symbols, such as Cinderella Castle!  I never have to worry about this because I know I can always find a Disney Photopass cast member who will help capture my magical moments for my family.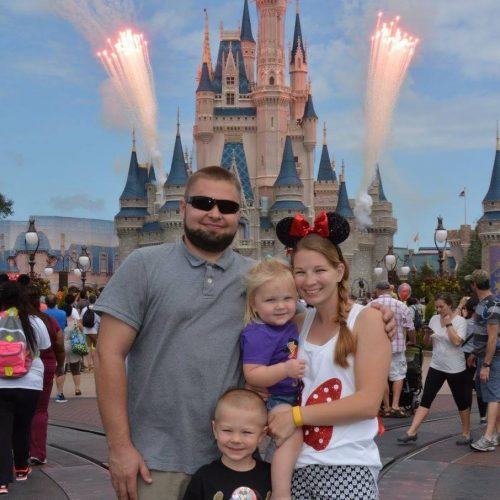 Take this photo for example.  How did we get such an awesome shot with the fireworks in the background?!  Well, there was a stage show taking place that we had sadly missed, don't worry we caught it at a later time.  While the show was happening in the background we realized there was no one in line for a picture in front of the castle.  So we hopped in line behind the photographer.  She took her time taking pictures and captured multiple shots of our family together, my kids separate, my kids together and just when we thought we were done she said "Wait, one more family picture".  We thought sure why not, we are in no rush and this was the most magical picture I have ever taken.  We could see her singing the words to the show that was occurring behind us and then she said, "This is it! Smile big!" and that is when we realized that she made sure she captured the right photo for our family.  This photo is from 4 years ago but still hangs on my wall today.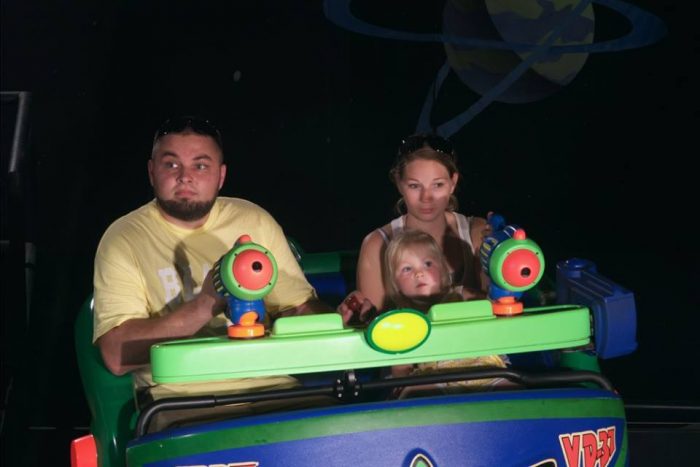 Included in the package are onboard ride photos or videos that are not always available to guests.  We love getting off the ride and seeing our faces.  Sometimes we don't know where the cameras are, which makes the best candid photos!  Most times we do know where the cameras are and we plan what our faces are going to do!  These make for some very unique photos! That's us in the first 2 rows!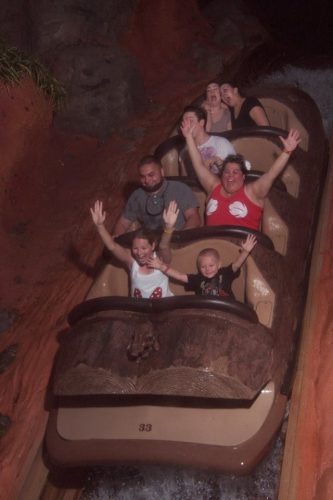 Lastly, a Photopass service that is not always well known is the Photopass studio service that is available, now in three different locations!  These studios are special to guests as they provide guests with Professional type portraits that are more magical!  Guests can find the studios at Sir Mickey's in the Magic Kingdom, the Market Place at Disney Springs, or on the second floor of Disney's Grand Floridian Resort and Spa.
I will admit, I was skeptical of these photo studios at first, but we tried it anyway!  Let me just tell you, we ended up with the BEST pictures of my kiddos.  I absolutely adore these pictures because it makes it look like my children actually get along!  I am only kidding they have that sibling rivalry but this picture captures their true love they have for one another and it just warms my heart.
If you are still unsure of this service here is one last picture for you to see to help convince you.  A magic shot of my daughter and I with Tinker Bell.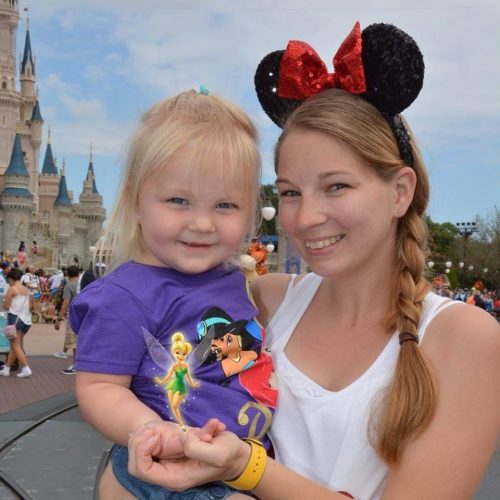 Follow along with DisneyAddicts here to read more planning articles.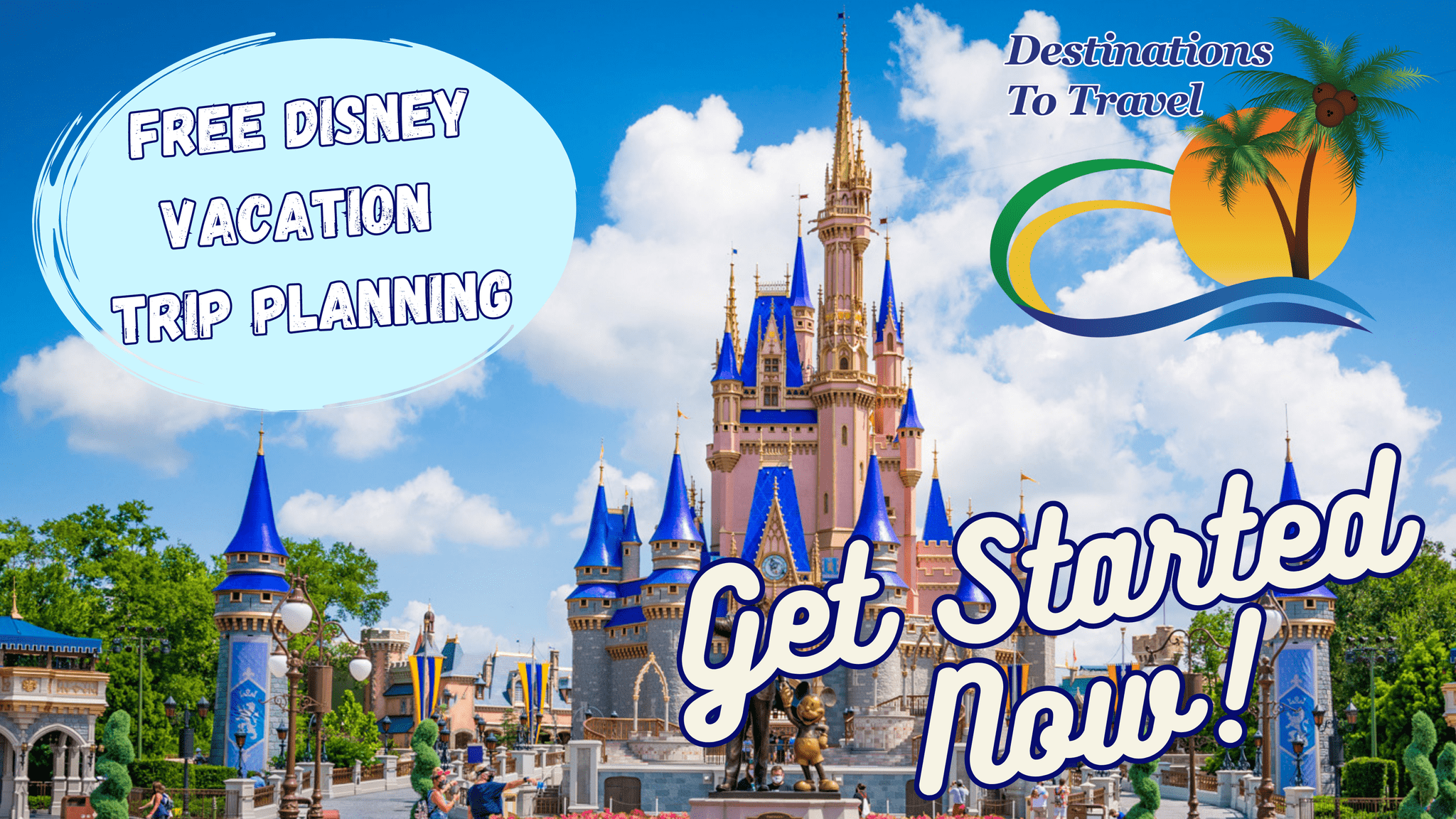 Let our friends at Destinations to Travel help you book your next Disney Vacation. They are the preferred Travel Agency of Chip and Company and Disney Addicts, and who we use ourselves.
Get started Now for your FREE No Obligation Quote.
Book With our friends at Destinations to Travel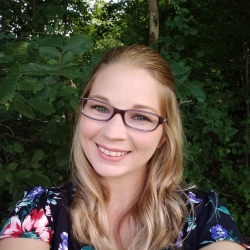 Latest posts by Jessica Jones
(see all)