Q: Is there any chance that Toy Story Land will open to the public before June 30th? 
A: Toy Story Land at Disney's Hollywood Studios will officially open its gates to visitors on June 30, 2018. Therefore it's not surprising that here at Disney Addicts and at our sister site Chip and Co., we are receiving a ton of questions as to whether or not there will be a soft opening for Toy Story Land , special Passpholder previews will be offered or if there's any chance that guests travelling to Walt Disney World before June 30th will get to experience Disney's latest expansion.
Sadly, the answer is that we just don't know at this point.  If we use the opening of Pandora- The World of Avatar as a model, Disney didn't officially start to announce soft openings until about two months beforehand. This would mean that we may need to wait until April before we have an answer.
However, what we can do is look back at the way Pandora was unveiled to the public and speculate that something similar may happen with Toy Story Land (though as a caution to those planning a Disney getaway this is no guarantee).  Officially opening on May 27, 2017, Pandora started offering Cast Member previews for those working within the park about a month before official opening and for general Cast Members about three weeks before opening.  Around two weeks before opening Pandora did offer Annual Passholder and DVC Previews.  The week before opening was reserved for media events with the park officially opening on May 27th.
If Toy Story follows a similar model, it does mean that people could start entering the new land from early June but only those meeting particular requirements with the general public being expected to wait until the official opening.
Another possibility prior to opening date is that Disney may offer select visitors at Hollywood Studios a guest testing opportunity to try out the new attractions.  However, this strategy is much more spontaneous and luck of the draw. Therefore, it may not be widely advertised.
Disney fans should bear in mind however that each opening can be different.  Let's take the example of Rivers of Light also in Animal Kingdom.  Originally slated to open on February 17, 2017,  Animal Kingdom started running soft opening performances on February 10, 2017.   Going back even a bit further, when the Magic Kingdom opened its New Fantasyland expansion back in 2012, it did offer preview dates as well as a soft opening that included many of the key attractions like Enchanted Tales with Belle, Ariel's Grotto, Under the Sea and Gaston's Tavern weeks before anticipated.   We here at Disney Addicts are certainly hoping that Toy Story Land will follow suit and allow some Summer visitors early access to the rides and attractions.
However, visitors to the parks in late June early July should also be mindful of the fact that delays can happen.  Recently opened attractions like Frozen Ever After and the newly revamped Soarin' were marred with technical issues as was the aforementioned Rivers of Light. None of these actually opened on time.   So it is possible that we may see the June 30th date get pushed back to accommodate any last minute glitches.
For those hoping to gain access to Passholder or DVC previews stay up to date with the latest updates from Disney Addicts and our sister site Chip and Co. by signing up for our Toy Story Mailing List. Just drop us a line at mroden@mickeytravels.com with "TOY STORY" in the subject line.
Thinking about a visit to check out Toy Story Land? Walt Disney World vacation packages are currently available to book through until the end of 2018. Read below to find out how you can get your FREE quote.
Click here for your FREE no obligation quote!
Find articles like this helpful? Then why not consider booking with an Authorized Disney Vacation Planner? As an agent with MickeyTravels, I'll be on hand to help with everything from finding your perfect package to nabbing those hard-to-get dining and Fastpass reservations.  Best of all my services are absolutely FREE.  Get in touch at 1.800.801.4025, via email at mroden@mickeytravels.com or follow along on Facebook. 
---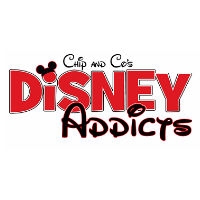 Latest posts by Disney Addicts Past Writers and Friends
(see all)